Printing And Graphic Design Arts
What Is Importance of Printing And Graphic Design?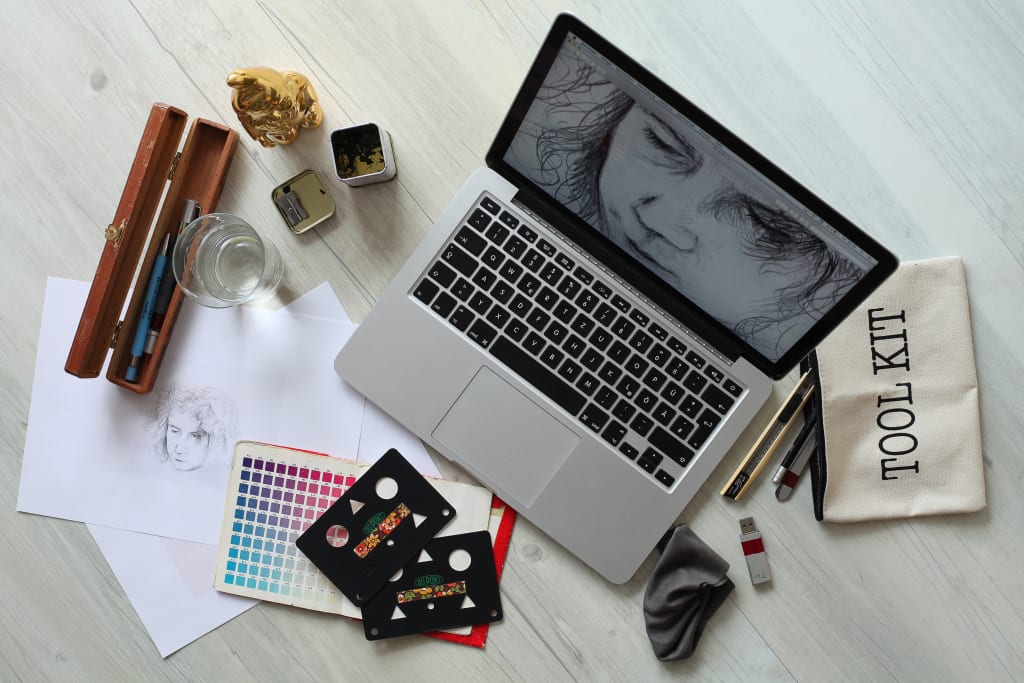 What Is Importance of Printing And Graphic Design?
Graphic design is what drives advertising and draws us to companies. That is why graphic design is thought to be so vital in our daily life. Graphic designs may be seen in newspapers, magazines, packaging, branding, websites, posters, books, and signage.
Graphic design offers your company a face and visual presentation that gives you a feeling and mental perspective on the product just by looking at it. With the ever-increasing reach of technology, the requirement for that eye-catching graphic becomes increasingly vital to a business. Graphics are thus essential in our daily lives.
6 Reasons Why Graphic Design Is More Important Than You Think
You may have hundreds of worries to solve as a business owner during your day-to-day working tasks, so you may be tempted to overlook the necessity for properly designed graphic designs. Using expert graphic designs, on the other hand, may be an essential step in the process of developing and maintaining a successful business.
The six factors outlined below show the significance of graphic design in your business.
1. Brand Recognition
Your company's overall brand image begins with a fantastic logo and spreads to all aspects of your organisation. The design must target your audience in a functional, appealing, and professional manner. To build that type of connection, your brand should establish an instant link to the amazing products and services that you offer, and you need an excellent graphic design to do so.
2. Company Cohesion
If you want a pleasant and healthy workplace, your employees must rally behind the designs you choose to represent your business. Building your company's identity begins on the inside, so make sure your staff are invested in the brand. A strong graphic design may bolster that sense of dedication.
3. Professionalism
You want your organisation to make an excellent first impression on clients, vendors, and other entities - a logo, for example, has only a fraction of a second to make an impact. A cheap-looking design may reflect negatively on your organisation, and it may be tough to overcome the perception that your firm cannot afford a professional design.
4. Communication
Graphic design is useful for more than just your logo and website. Graphic design may help you communicate your thoughts by creating visual tools. An instructive visual may convey thoughts that words alone cannot explain. To make a good impression and avoid misconceptions, use professionally produced printed pictures.
5. Productivity and efficiency
Graphics that are poorly designed can have a severe influence on worker productivity and overall workplace efficiency. Your website is the place of your business where you are most likely to see indicators of poor design. A usable design should contain elements like simple navigation, readable fonts, and acceptable colours. Clients and staff will be confused by a website that has dazzling colours, challenging typefaces, or concealed navigation.
6. Money
Graphics that are poorly designed might be highly costly. If you choose a low-cost design, you may end up with a mediocre product that is not print-ready. If the design is not print-ready, you may have to pay additional money on a new design. A professional graphic designer will also create a design that is not too expensive to produce.
You don't want to waste a large percentage of your budget on a lousy design. Fortunately, there are several new options for acquiring professional and appealing designs, such as crowd sourcing.
Ignoring your company's visual design requirements can have a detrimental impact on clients, vendors, and staff. Using the right design may help you enhance every element of your organisation. Before you underestimate the value of graphic design in your business, consider the six reasons outlined above. And if you are willing to buy authentic printing and graphic arts, buy it only at TrueGether, which is one of the best sites like eBay. It offers items at affordable prices sold from different vendors. Grab the offers today!
art
About the author
Reader insights
Be the first to share your insights about this piece.
Add your insights