Portrait Photography—Tips for Better Portraits
You like to photograph people? For good portraits you should know the most important camera settings and know a little about lighting. The following tips will help you to improve your portrait photography.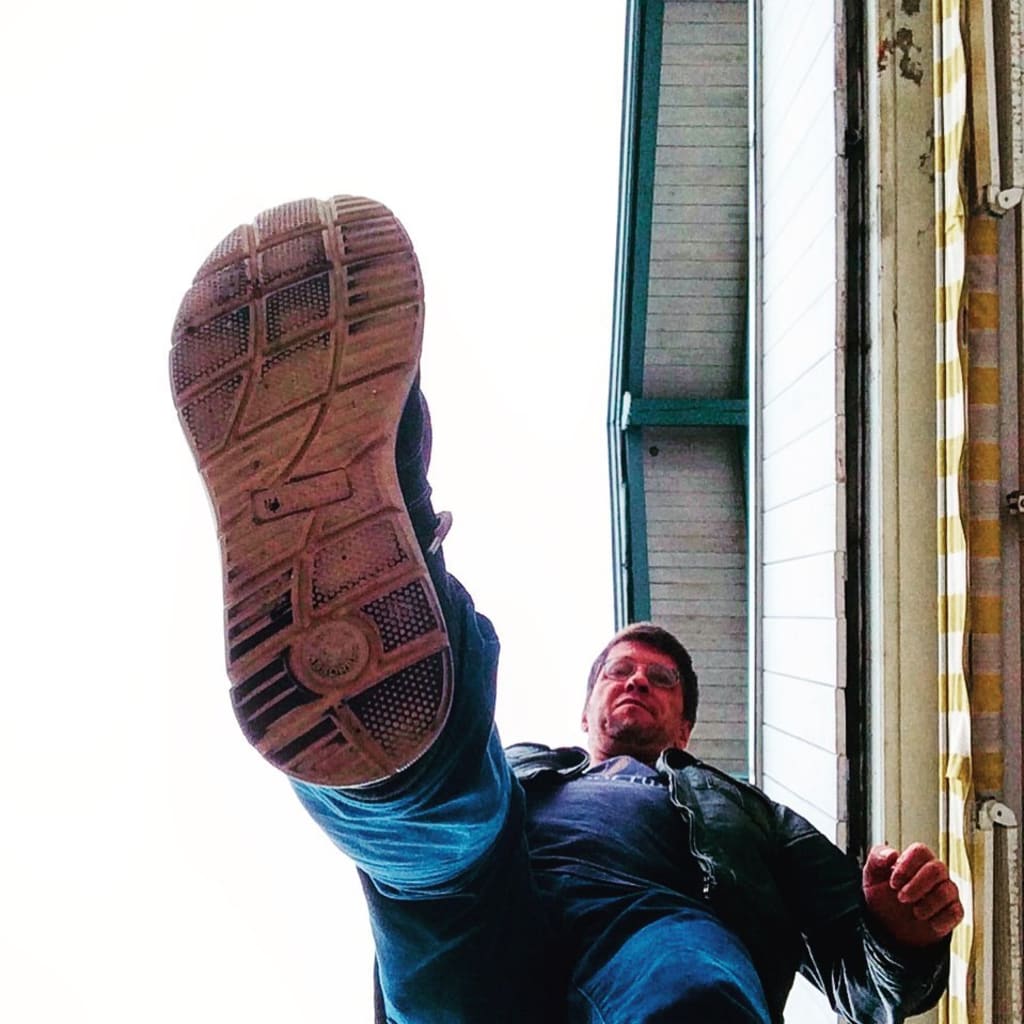 Try to shoot your portraits from an unusual point of view
The Best Camera for Portrait Photography
The most frequently asked question from beginners is: Which camera should I buy? The answer: It depends on what you want to use the portraits for. For professional portrait photography, as seen in glossy magazines, you need a high quality camera, such as the Sony Alpha 7iii. If you only want the portrait pictures to end up in your family album, a smaller model like the Canon PowerShot SX740 will do. If you want to shoot portraits from extremely unusual perspectives and collect a lot of followers on Instagram and Facebook, a smartphone with a Selfie Stick can be the best choice.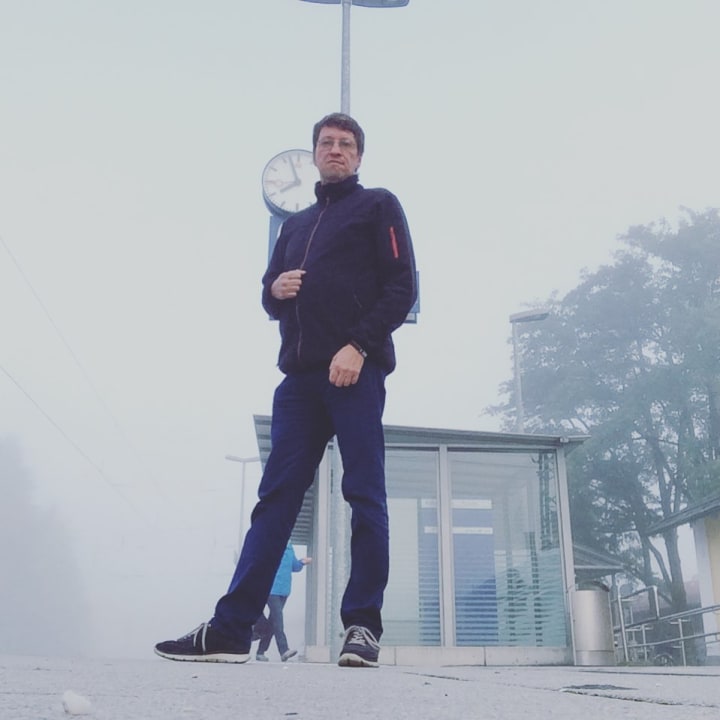 Every camera type has its peculiarities. The best thing to do first is to think about where the portraits should mainly be created. Outdoors? In the photo studio? While travelling? It is also important to know whether you only want to portray other people or yourself. When it comes to self-portraits, a pan and tilt display is worth its weight in gold. If you only take pictures of other people, you can usually do without this camera feature. If you take the camera with you on holiday, it shouldn't be too heavy and should withstand a few raindrops.
Which lenses are required for portrait photography?
If the lighting conditions are good, the kit lens supplied with the camera or a zoom lens is sufficient for portrait photography. You will get much better pictures with a fixed focal length. These lenses allow larger apertures to blur the background better. In addition, fixed focal length lenses generally offer better image quality than zoom lenses. Most portrait photographers work with fixed focal lengths between 50 and 80 mm.
What other equipment is needed?
If shadows or a hat cover parts of your face, you will need a flash to light up. Because the flash light is too hard for portraits, a softbox attachment is added, which is often included with the flash units, or otherwise only costs a few bucks. There are also creative extreme savers who simply cover the flash with a handkerchief. However, this variant is a fire hazard.
As an alternative to the flash, you can also use a reflector. The problem here is that you need a photo assistant to hold the reflector.
In low light conditions you need a tripod.
In portrait photography, also think of the things the subject may need. This could be make-up, a certain piece of clothing, or perhaps the dog that should be in the picture.
Best Camera Settings for Portrait Photography
When adjusting the camera, always start with the ISO value. Set it as low as possible. For most cameras you choose ISO 100, some Nikon models allow ISO 64. The ISO value controls the sensitivity of the photo sensor in the camera. The higher you set this value, the more noise you get.
Because in portrait photography, the main subject should stand out from the background, the next step is to set the aperture to as high as possible; for example f/2.8. The larger the aperture, the more the background will be blurred.
A large aperture means that a lot of light falls on the camera sensor. In other words, the image is quickly overexposed, even if you have lowered the light sensitivity with the ISO value. That's why you're still setting the exposure time. In natural outdoor light, exposure times from 1/200 to 1/500 are sufficient. The shorter you set the time, the less light will penetrate the camera. You use this feature to limit the amount of light that is available due to the wide open aperture. Short exposure times have another advantage: They reduce the risk of blurring, so that you can work without a tripod, at least in daylight. In low-light conditions, you either screw the camera onto a tripod and choose a longer exposure time, or you adjust the ISO value high until the image is sufficiently bright. A little noise is always better than a shaky portrait.
Outstanding Portrait Photography
If you want to raise your portrait photography to a much higher level, you should say goodbye to standard tips and try something completely new.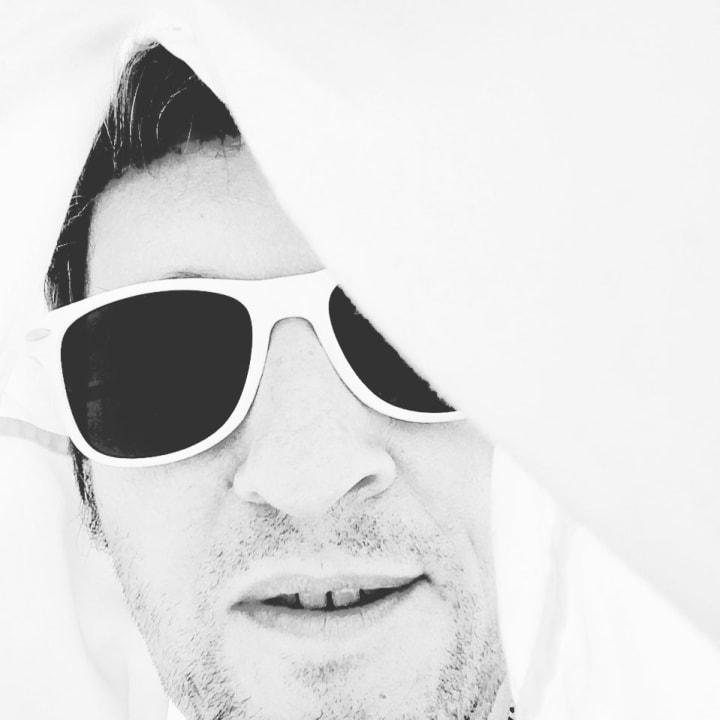 On Instagram, for example, you'll hardly get any likes for typical studio portraits. They may have been perfectly illuminated and made with a good camera, but the audience thirsting for sensations has been bored for a long time. Therefore try to portray people in typical situations, for example grandma sitting in her beloved rocking chair. Because the camera on smartphones is built extremely close to the edge, you can shoot from an extremely low angle and get exceptional portraits that can't be imitated with any expensive SLR.
If you have a helper, he can hold a glass pane sprinkled with water in front of the subject. This will give you portrait photos in the rain without getting wet.
It's not the camera that takes the picture, but your creativity
As with every hobby, practice makes perfect in portrait photography. Most successful photographers have started with self portraits and tried to develop a unique style. If you succeed, other people will ask you if you want to photograph them in this style. From here you can turn your passion into a profession.
The camera plays at least at the beginning only a subordinate role. Your smartphone is enough for your first steps. If you later need special lenses, reflectors or other things to enhance and improve your style, you just buy these things.