Photography Session Secrets
If you were purchasing a piece of custom art. You would be as detailed as possible, right? The same goes for your photography session. In this article, I dive deep into all things before, during, and after your photography session.
You want to book a photography session. Congrats! 👏 You have no idea how excited your photographer is to capture your session. They are going to be overjoyed you love their work so much, that you chose to hire them to capture your milestone. Milestones are anything and everything in my book. Capturing someone or something through the lens is something to celebrate. So, kudos to you!
Insert the: nails on a chalkboard, the squealing brakes and the whistle being blown. 🛑 ✋ Let's move into the meat and potatoes of the article.
Some of these things might seem extremely obvious, minuscule, or whatever other adjective you'd like to insert...but trust me on this... if I'm naming it... this has happened...so I thought I would share with others to make the process as painless and worry free as possible!
Have you ever been photographed by a professional photographer? Or maybe you have but you still wished you knew certain things? Maybe you're curious by nature and simply want to learn more.
You're looking to hire a photographer. You might google people in your area, reach out to social media for recommendations, or perhaps you know someone who knows someone. Ask yourself these questions before proceeding with a quote/inquiry.
Have you looked at their website/social media?
Do you like the style of their images?
Do they have a studio or are they outdoor only?
Photographers each have their own style. Much like tattoo artists, interior designers, graphic designers, etc. If you don't like that particular artists style, you aren't going to like the outcome of your images from your session. What type of session are you striving for? If you want a studio session and you're looking at a photographer that doesn't have a studio or doesn't have a space to create a studio setting, this is a problem.
This might seem like an obvious thing to point out, but yes, I have been contacted many times with the intent of a studio styled session... when contacted I remind people up front that I do not have a studio. This nips most of these in the bud when initiated...but I once spent days corresponding with a potential client only to realize (just before booking the session) they were expecting traditional studio styled session. I wasn't mad about it, in fact, I was thoroughly confused haha. We all make mistakes, for all I know maybe they didn't read that part of my message. Maybe the message got lost, who am I to judge?
Please be courteous of what time you are messaging someone. You're excited, you have questions, you want answers...but it's midnight.
Does the potential photographer list business hours?
Are you texting their cell phone?
Are you trying to call their cell phone?
There are probably some photographers and readers out there, reading this now, asking Why don't they have a dedicated line for their business?
Simple: Maybe it makes more sense for them to use their personal cell phone, maybe it's a side job/side hustle, maybe they are just starting out, maybe they have their own reasons, etc. I realize it isn't your responsibility to know whether or not you are calling/texting someone's personal cell phone, but it doesn't hurt to take an extra minute or two to see if you could email them instead, if the hours are wee.
Yes, I use my personal cell phone. Yes, I've been called and texted at midnight. I've even gotten spammers. I eventually removed my number from all of my contact information/platforms and only use email and private messages on social media to correspond. Eventually, I do give out my number once the session is booked. Am I crazy? Maybe. It works for me though and that's all that matters.
You've picked your photographer, now what?
What type of session were you interested in doing? Is this for an engagement session, wedding, newborn, senior, birthday, or just because?
While you're browsing through the photographers portfolio, do they have any images for the type of session you want? If not, you might want to ask them if they do the type of photography that you are interested in capturing.
Example 1: I'm not a wedding photographer. I don't advertise wedding photography anywhere on any of my platforms. However, that doesn't stop people from asking if I do weddings. Let me be clear: I am NOT saying you shouldn't ask someone if they do a certain type of photography that isn't listed. Who knows, maybe they do and they simply don't advertise everything they offer.
Example 2: I do not advertise that I do newborn photography. For the most part I don't. Sometime in 2013, I announced that I would no longer be offering newborn photography. It wasn't my passion and I only wanted to pour my soul into the type of photography that did fuel my passion. Then the pandemic hit in 2020. In December 2020, I was contacted by a friends daughter asking if I would do newborn photos when their son arrived in February 2021. I couldn't say no for multiple reasons. I was dying to photograph anyone, anything, asap. I thought, maybe I should give it a whirl again...maybe this is for me. Bonus, it was someone I already knew, so I felt more at ease. Was it easy? No. I'm not setup to do newborn photography. We improvised A LOT but at the end of the day, the photos turned out amazing.
See below for a play by play of the session.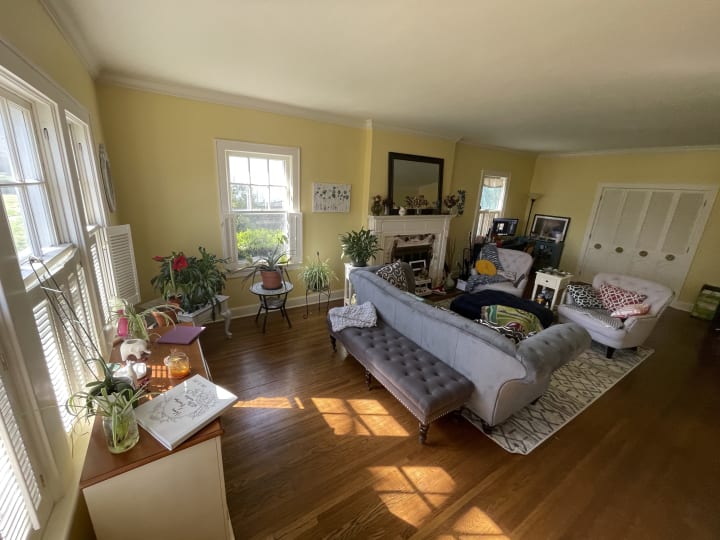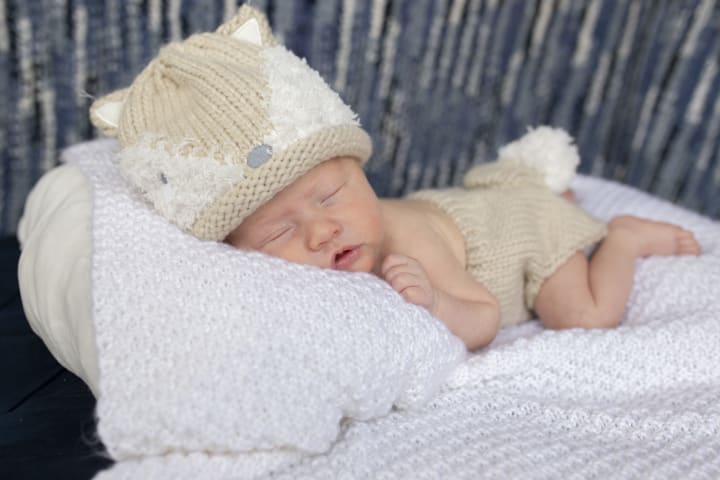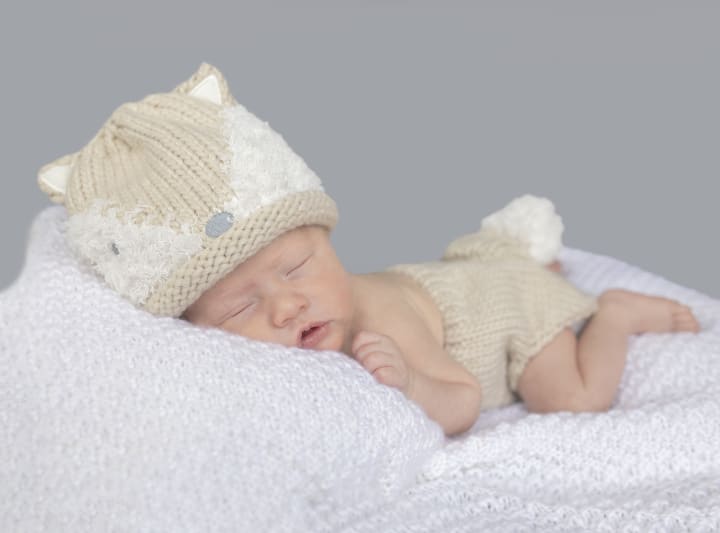 Let's get back on track, shall we?
Your photographer DOES the type of photography you want, AWESOME!
Let's say you are doing senior photos. WOOT WOOT, yay graduation! What type of vibe do you want your photos to give? Are you a country person? Do you want them in an open field or with wheat grass? Perhaps you prefer the city life. Do you want them in Downtown (Insert Your City Here)? Maybe you prefer nature! Is there a nearby National Park, Botanical Garden or Local Park that you love? What season are we in? This might also play a role in location choice. Be as descriptive as possible when discussing this with your photographer.
To every "rule" there is an exception. Location isn't ALWAYS important.
Here's why:

If you told me you wanted photos with sunflowers...and I told you we would do them in my backyard...and then you arrived and saw the tiniest patch of sunflowers, would you question my ability as a photographer? Unless you knew me personally, you might question my skills. However, I introduce you to the after photo on the right! Had I not told you this image was taken where it was...and showed you... you may not have believed me.
Outfits
What are you going to wear? How many outfits are included in your contract? Be sure to discuss this with your photographer. While I don't speak for everyone, I steer my clients CLEAR of NEON COLORS. They give the worst color cast against skin. Did you wear a neon pink shirt? Cool, now your skin looks neon pink too. Also, it doesn't photograph well or maybe I don't know what I'm doing. Either way, I hate neon colors, don't wear them if I'm your photographer LOL.
If this is a family session or more than one person being photographed: Please coordinate your outfits. I'm not saying you all have to wear the same color... but you should know what the other person is wearing. I've had large family groups get mad at another party because no one knew Uncle Bob was going to wear chaps. (Ok, I made that last sentence up for dramatic effect, but you get the idea.)
Day of the session
Your photographer should have given you an idea of how long to expect your session to last. Please be mindful of this time. Trust me, I understand things happen, but if you're running late --> reach out to your photographer. I once had someone show up 30 minutes late without any warning. I tried reaching out to the person, I got crickets. I almost left. I have been on the other end as well. When photographing one of my friends (THANK GOODNESS IT WAS HER) I overslept and another time one of my kids (infant at the time) had an diaper catastrophe right as I was heading out the door to drop them off at Grandma's. Both things happened to the same friend months apart. I felt like such a failure but really I was sleeve deprived (fellow parents, you feel me!). Obviously, the first scenario I didn't reach out to her because I was sleeping. The other time, I did send out a quick text of what was going on.
After the session
If you purchased the digital images (or it was included in your package) please be sure you know how to share the images. You might be scratching your head on this one...thinking "DUH, I know how to SHARE photos!". Did your photographer talk to you about sharing images? Maybe it's in your contract. Either way, cropping and adding filters is a 200% no-no in the photography world. We (photographers) just spent hours fine tuning your session. We poured our hearts and souls into crafting the final edits of your images. Please don't ruin our work by adding filters and cropping them.
Buy the prints from your photographer
Chances are, your photographer works with a skilled lab designed especially for photographers. Sure, they are going to cost more than CVS, Walmart, and any other big box retailer. However, the quality DOES NOT EVEN BEGIN to compare. I used to be in a networking group called BNI and I used this as a prime example during one of my presentations. I had photographs printed from my lab vs. CVS. The prints from my lab were the correct color, thicker material/weight, beautiful matte finish, and they were sharp. The images from CVS were also matte (for comparison purposes) but the quality wasn't as good. The colors were COMPLETELY off from what they should have been and the images looked somewhat blurry. The paper/material used was also a different weight/thickness. So yes, you get what you pay for. I paid for a .35 cent print and that's exactly what I received.
Photography is an investment
You just dropped $200 at the mall. You spent $100 in fast food for the month of (insert whatever month you want). The list goes on, and those things are temporary. The photographs/prints? Those are memories frozen in time and cherished forever. What's that saying? Take the trip, buy the shoes, eat the cake. I'd like to add: have the photos taken & buy the prints.
I dive deeper into finding locations here:
To read more about how I create images, check out this one:
Want to see more of my work?
I can be found on my Website, Facebook, Instagram, Creatively, and Buy Me a Coffee
Did you enjoy this post? Give it a heart, a share, or if you're feeling extra --> tips are always appreciated too 🥳 Have any tips/tricks that weren't mentioned? Email me I'd love to read them!

Vanessa Powell
I am a portrait photographer, graphic designer, creator extraordinaire. I suppose I am dabbling in writing too 😊 | Based in Evansville, IN | I am 721vanessa Photography | www.721vanessa.com
See all posts by Vanessa Powell →