Photographer's First Lesson, Beauty Is All Around You
A Camera Is Only A Machine, You Are The Magic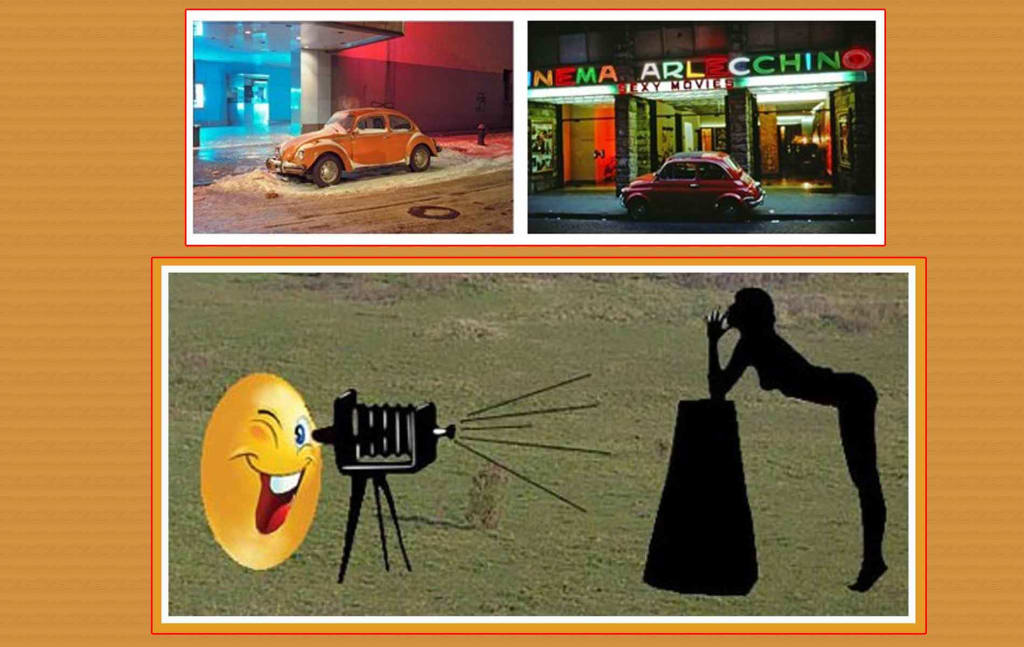 My passion was always to be a better photographer, and there were two ways I was going to achieve my goal. Self-taught, or learn from the best, "New York Institution for Photography." Their advertising flyer states; "Beauty Is All Around You."
I signed up for the course, and the rest was history. I never did accomplish professional status, but there were many things I learned.
This article is not about the Institute with the 5-star rating; it's about what they said in the very first lesson that changed my way of thinking.
And, that was many years back. But after all these years, one thing still rings in the back of my mind. When taking those award-winning photos, it's not necessarily the most expensive camera that's making you a "Rembrandt of Photography." It's the person behind the camera."
The most important part of the whole course was that you could see beauty everywhere. It's all around; all you have to do is "LOOK AND SEE!"
That mode of thinking was worth the entire cost of the course.
Photography is in the eye.
We don't have to travel to Japan for those fantastic pictures of Mount Fuji, and the Japanese don't have to travel to Niagara Falls Canada to see beauty.
It starts right where you stand; look around, squint your eyes if you like and slowly do a complete turnaround. Notice all that magnificence that surrounds you.
All those award-winning photos, right here where you are.
Cameras today have so many functions to make your outstanding photos come to life; Photoshop corrects your imperfections and all your mistakes. But nothing takes the place of the beauty and part of you, your vibes that go into every frame.
So, is photography in the eyes?
Take my information for free and stand in one spot, do the 180° thing, and you'll find I'm right and the teacher before me was right. Eh!
Now that you know where to look! Get your imagination and creativity juices flowing and start using your talent? Let's get cracking, "I Mean --- Shooting."
Two Creative and Imaginative Photographers!
Here is a prime example of two creative photographers that went out of the ordinary realm of taking photos --- and this, proved my point.
The Huck Mag describes this New York City cabby, Ryan Weideman, this way, "He's a street photographer that drove a cab for decades. He had one eye on the road and a camera in his hand."
The neat story goes this way; a cab driver buddy took unemployed Ryan Weideman on a ride one night. He was instantly hooked and quickly started working the night shift as a cab driver. With a few paychecks under his belt Weideman found a small apartment in Times Square." It was home to pushers, prostitutes, sex palaces, porn theatres and the like "It was the spot for me," he remembers saying, his voice alive with excitement.
It was a "Photographer's Paradise." As seen in this gallery of photos, he had no trouble finding a model for his photoshoots. These famous photos portrayed the nightlife of New York City,
"Through the eyes of a taxi driver and talented photographer!"
His artworks have been displayed around the world and in many different countries. Check out Google Images for a glimpse of his artistic handy work.
And then there is another famous photographer that used his imagination to achieve greatness.
Some of this information comes from "Anika Burgess /Atlas Obscura."
Like Ryan Weideman photography, photographer Langdon Clay also used his talent to shoot night photos in Manhattan and Hoboken. Langdon Clay specialty was photos of abandoned cars. Taking pictures at night gave him the freedom to shoot without the distraction of people.
The title of each image includes the names of the vehicles, which are reminiscent of a 1972 Chevrolet El-Camino SS, 1970 Plymouth Duster, and 1973 Ford Gran Torino Sport. All great classics cars!
Shooting night photos would be the same as doing photography in the fog; the sometimes poor and weird lighting conditions, shadows gave the images that quaint and interesting mystique feel.
According to the article of Anika Burgess, Photographer Langdon Clay spent two years capturing gritty, gorgeous scenes of street-parked cars in the NYC night. His new book, Cars—New York City, 1974-1976, is published by Steidl. It is an Excellent Read.
There you have it, a few out-of-the-rhythm famous photographers that can always be seen with a camera in their hand.
These guys just proved my point, you don't have to go far to see beautiful things for your photoshoots.
Cars, hookers or the night life of New York City might not be your forte, but the jest of the article is, YOU still have to point that expensive camera in the right direction.
Cameras are basically a stupid piece of plastic and glass. It's you and your imagination that makes the magic, so remember, beauty is all around you.
Today my newfound hobby is drone Photography, and that's taking photo to another level again. Photography is "In the eyes of the beholder."
This article first appeared on my home blogsite
Author David Allan Wiles
If you found this article entertaining or resourceful, make sure to hit that heart button. And as always, thanks for reading! Until the next interesting article, "I have more!"
Like for example; "Do women make good truck drivers?" 5 minute read
how to
I'm a truck mechanic by trade, a Canadian blogger by night. Some of my articles sound and might have the feel that this guy has been around the block, well, I feel I have.
Receive stories by dave Wettlaufer in

your feed