New York New York
Romance in the city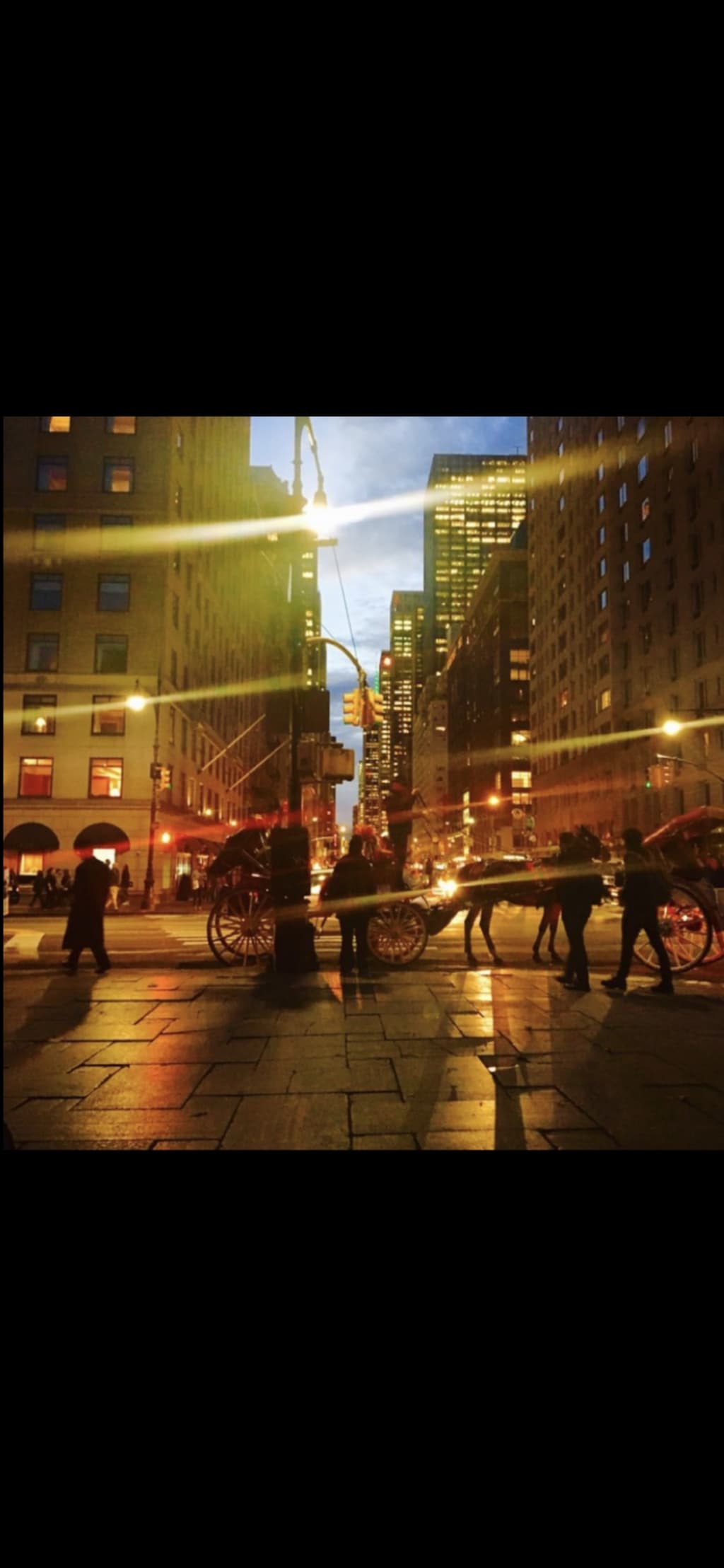 The Magic of New York City
I choose this image for the Outdoor Challenge Contest as being a resident of New York City for the last 9 years this is my outdoors.
There are many wonderful aspects to New York, many beautiful things to photograph. When I started 6 years ago becoming more interested in photography and really starting to enjoy it, I thought I would eventually run out of things to take pictures of. I thought how many times can I photograph a certain landscape or building? How many times could I go to Central Park or sit by the river and try to capture the city in a different light or view? But over time I was continuously amazed at how many times I coninued to pick up my camera and take pictures.
I like to explore New York as it is a city I live in but also work in. To me I wish to get to know the history of New York more. I like to visit different neighborhoods. Take different routes to and from work. I wish to get aquatinted more intimately with New York more then I have done in the past when I used to just visit and go out to dinner or meet friends for a day trip when I lived in New Jersey.
The city continues to amaze and inspire me. Different times of the day the energy shifts and changes. In different weather and seasons it can seem like a whole new place even though I have seen certain landscapes and locations a hundred times over already.
This particular picture was taken just outside of Central Park at 59st on a cold March evening. I was sitting on a bench waiting for my friend to show up as we were going to grab something to eat for dinner and it was a good location to meet as there are many various different type restaurants to choose from in that location.
As it was starting to get dark and the horse and carriages were passing the traffic lights and street lights were casting a beautiful glow on the unfolding scene in front of me it reminded me of seeing a Broadway show and as the scene would change the setting of the stage and lights would make the appearance of a competely different stage.
It was one of those special moments I felt truly depicted New York City to me and how truly beautiful it is. It felt like magic.
I held up my camera and started to take pictures from various angels. Trying to capture the beauty and all the shades of colors and lights in front of me. I felt a little rushed as I knew this moment would be over soon. The darker it gets in the sky the whole scene would change I could lose that moment.
I found the angle that I was the happiest with and took a series of pictures. From experience taking pictures with my phone camera I know at times the camera will pick up different lighting in more extreme ways depending on where the lights were coming from.
So I found the picture and the angle I was the happiest with and before I lost the moment I held up my phone with the picture on the screen to adjust any lighting to match exactly what I was seeing with my naked eye in front of me so it looked exactly as if my phone blended in with the background behind it. This was the final result.
It is one of my favorite pictures I have ever taken since moving here to New York City as not everywhere will you see the horse drawn carriages. But also it was a beautiful mix of what the city exemplifies to me. Tourists taking in the famous New York sites and everyday New Yorkers on their way home from work or off to meet friends for the evening.
It felt as though there was a lighting technician purposefully changing the scene in front of me, changing the lighting giving it more a romantic feeling. Everyone who passed in front of me seemed happy and were either smiling or laughing. Something you don't always see here. It was just a beautiful moment and I was very happy to be able to capture it to the best of my ability.