My Top 6 Travel Photography Essentials that aren't a Camera
My love letter to the non-technical travel photography accessories that make me a better photographer and a more inspired explorer.

Created withNational Geographic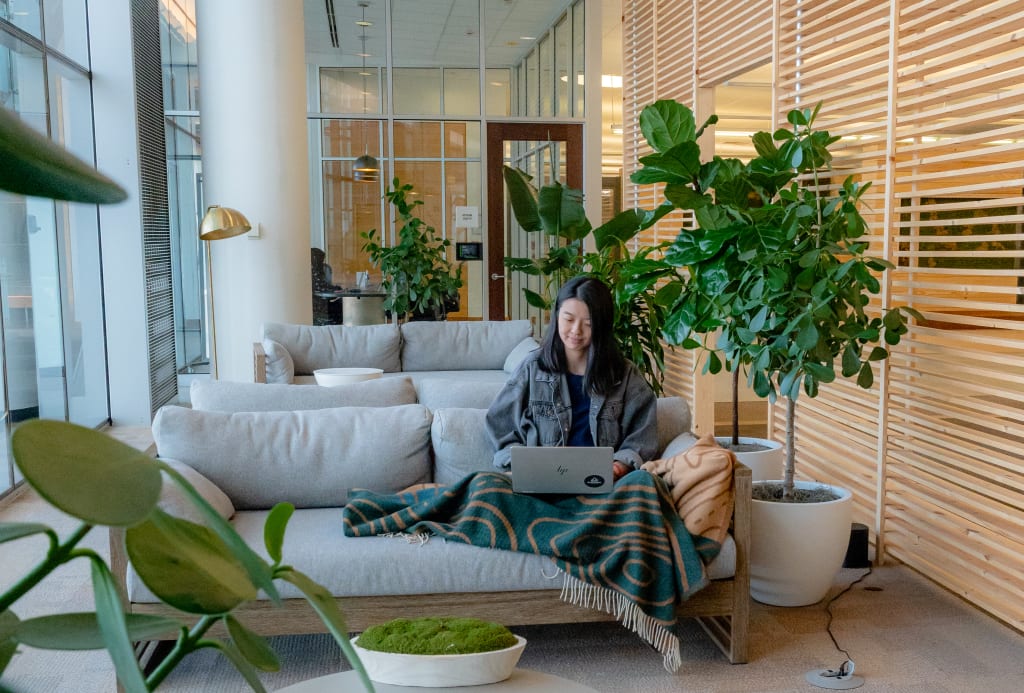 I've traveled around the world as a photographer, and while my camera is the backbone of a great shot, there's a lot more preparation that goes on behind the camera than most people realize.
Sure, at the end of the day, it's me clicking the shutter button to create a still image; but like most photographers with the travel bug, the final results of my work just wouldn't be the same without my go-to travel kit. Some are technical and photo-related, but I mostly think it's important to celebrate the non-technical unsung heroes. These are the items that keep me cozy during travel while also helping me feel like my true artistic/explorer self from every idea to every click of the shutter.
Photographers and adventurers alike, welcome to my love letter to the accessories that make me a better photographer and a more inspired explorer.
My Top 6 Travel Photography Essentials (That Aren't a Camera)
Of course, my Nikon Z6II camera is my go-to when it comes to creating phenomenal photos. Though, while my camera does most of the heavy lifting, I definitely wouldn't go very far without my travel photography essentials.
1. A Reliable Blanket — Inspired by Nature
Don't get me wrong — I love traveling and being able to see the world. But when I'm far away from home, I can't help but get a little homesick. For those chilly trips into the mountains, the city, or any landscape my mind's eye brings me to (and for every lonely night across the globe), I can always rely on a versatile blanket to bring me back to serenity and keep me cozy.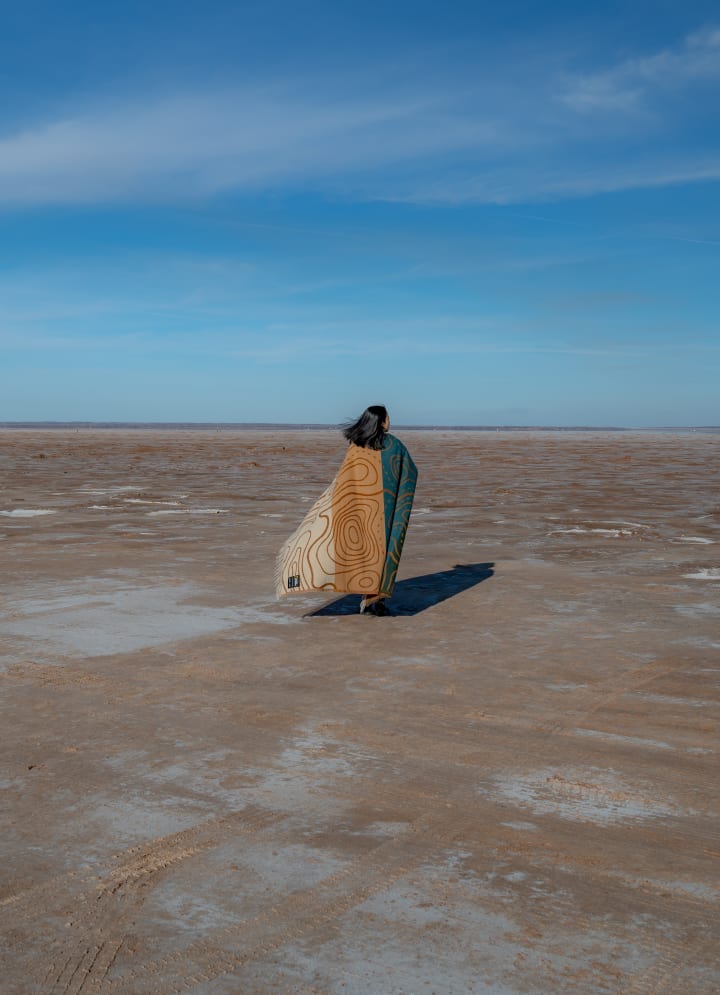 I like to support brands that use sustainably-minded materials, so for me, National Geographic and Sackcloth and Ashes' line of blankets is the line for me. I never leave for a photo expedition without at least one of them — I have three, but I want more. They're inspired by National Geographic's vast map archives, a brand that has been exploring the world for 130+ years. They celebrate and contribute to the protection of some of my favorite landscapes: glaciers, alpines, and dunes. Plus, for every blanket you purchase, a blanket is donated to a local homeless shelter. You can give back, get cozy, and get inspired to travel with these fun wraps. They're made out of recycled polyester and wool and are oh-so-cozy.
Storing and traveling with my blankets while I'm backpacking and trekking all over the place, I use a leather blanket roll. It keeps my blanket off the ground and clean, and since this line's blanket roll is made out of all-natural materials, it will only get more beautiful with time.
2. A High-Capacity Power Bank
It's fine to rely on hotel chargers and carports when you're, you know, close to a hotel or car… But when your travel photography takes you "way out there," you need to have a way to keep everything fully charged. "Everything," includes your camera, of course; but it also includes your cell phone and other electronic accessories.
Most mirrorless cameras come with their own in-camera charging features. That means you can use a basic power bank to charge it. They're versatile, so you can also use it to charge your phone, laptop, and any other electronics, too. If you're cut from an even more adventurous cloth, and you're going "way, WAY out there," you might even want to bring two. You can never be too prepared. I like to take a power bank that offers protection from high temps, over-discharge, short circuits, overcurrent, and low standby. Also, don't be afraid to go a bit heavy here. There are some things you might want to go light on to lighten the load of everything you're carrying, but a battery is not one of them. If it's heavy, but it gives you exactly what you need, go for it and don't think twice. I prefer one with a capacity of 20,000 mAh or more and has multiple connection features. Waterproof is a plus.
Quick side note: As a travel photographer, I like to make sure that I've got multiple connectivity features or adapters so that wherever I go geographically, I'll always be able to plug in.
3. A Cozy, Go-With-Anything Sweatshirt
Amongst the many things I love about nature, my favorite of its tenets might be its lack of judgment. With that, when I'm in the field, I don't really feel the need to get all dolled up. I like to be comfortable above all else, and maybe even look halfway decent just for myself if I feel it, you know?
This National Geographic x Love Your Melon crewneck sweatshirts provide the absolute perfect fit. They're made out of 100% cotton and are silicone washed, so they are super soft and comfortable to wear. There are tons of styles to choose from, but my favorites are the Carolina Blue Polar Bear, White Emperor Penguin, and Sterling Blue Arctic Fox editions. It's so easy to find one (or more) that you can fit into your regular wardrobe rotation (and look good for nature, even though nature couldn't care less).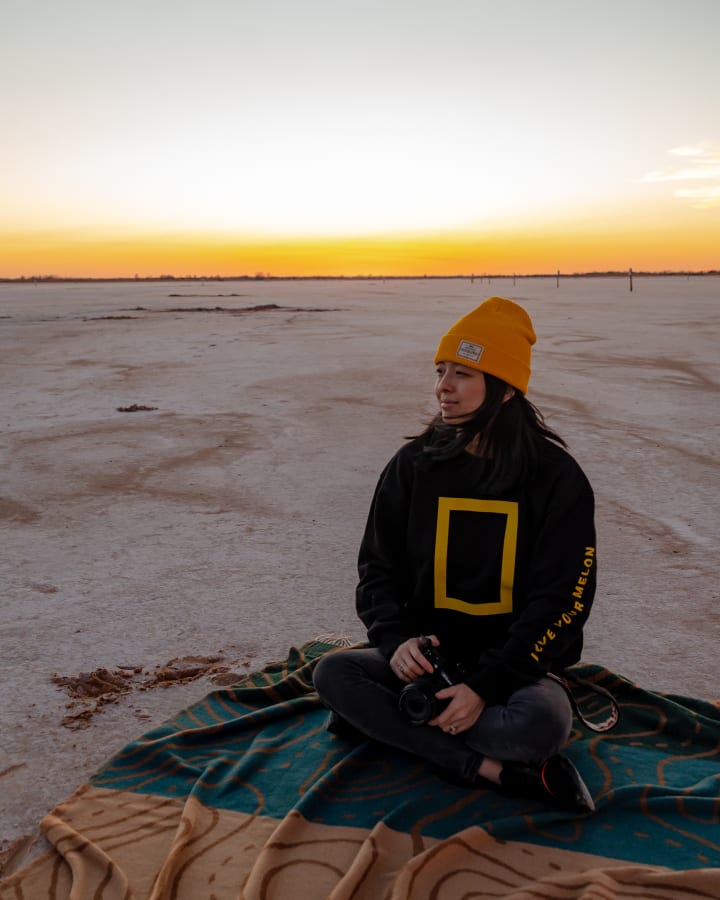 I love how National Geographic storytelling and photography of these animals is what inspired this line of clothing. That makes me feel proud to wear it, and inspired to contribute to something else like this in my career. Everything about this collection ties back to National Geographic's mission to drive new knowledge, reduce our human footprint, and inspire a new generation of changemakers to value the natural world and help create a brighter future.
4. An Adventure-Ready Laptop
If you're only headed out into the woods to take a few shots over the course of a long weekend, you might not need your laptop. But for me, as someone who does travel photography and blogging as a full-time gig, my laptop is essential to my professional success. I use it to edit on the go and transfer images from my SD cards onto my hard drive. That memory card gets crowded after a while — I like to bring my laptop so I can give it room to house only my most recent collection of images.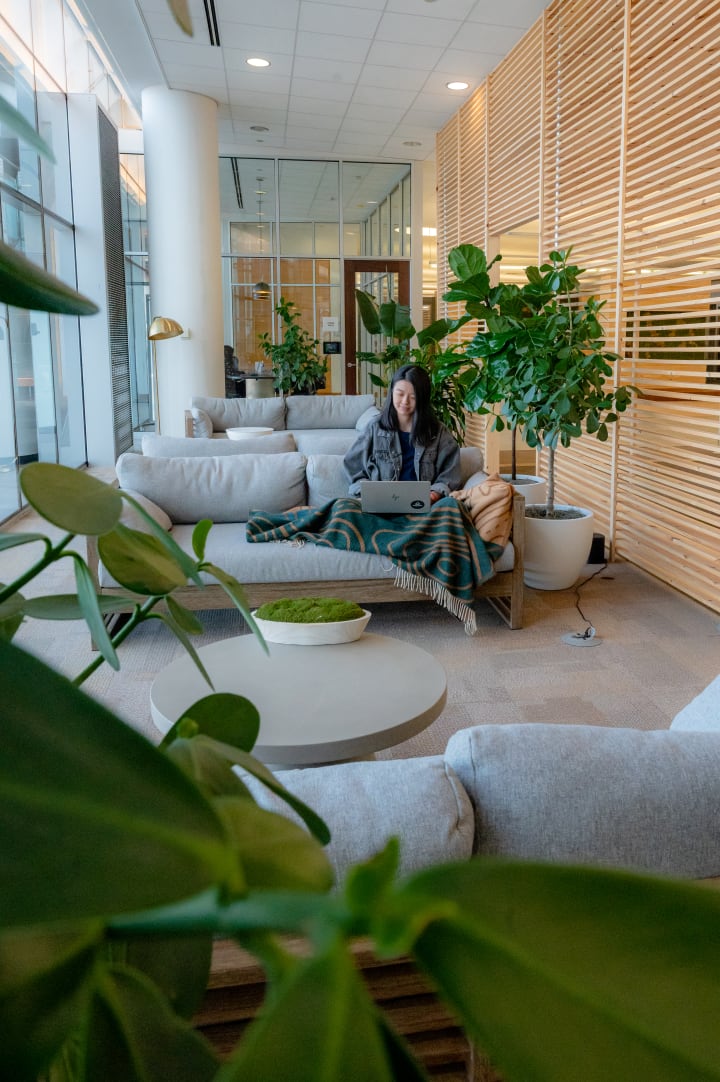 Before you pack your new Macbook Plus Plus Plus… Plus into your travel bag, just don't. I won't be held responsible for all the in-field damages, theft, and mishappenings you might incur (and believe me, these things happen). Bring a laptop you trust, but consider one that's adventure-ready. If you must bring the Plus Plus (or if your life is on your laptop like me), you should consider bringing dry bags, waterproof cases, and be sure your backpack has a media pocket where you can keep your flat tech nice, snug, and collected.
5. The Best Backpack (For You)
I won't make any product recommendations here, since I believe that finding a backpack is definitely not a one-size-fits-all affair. You've got to try a backpack on, see how it adjusts, see how padded the straps are, consider your cargo, and decide whether or not you'll need external pockets or an airflow system.
All I will say here is that you've got to have a comfortable backpack. Regardless of what you plan to pack, how much it weighs, or how long you're going to be shooting/exploring for, your backpack has your back (pun intended). Make sure the one you trust on your adventures not only can carry the load, but feels like it can carry you, too. I can only speak on my experience, but I love nearly all Patagonia and Peak backpacks. I promised no product recommendations, and I'll stand by that. Just use this as a clear starting point to finding your dream fit. A lot of brands will have all the pockets and features you're looking for, so ultimately this comes down to style and the size of the equipment you plan on carrying.
6. A Hat for Any Occasion (or Destination)
Last but not least, you've got to have a perfect hat. Nothing is worse than having cold ears, and since you lose so much heat through your head, investing in a great cap or beanie is essential if you want to keep the rest of you warm, too. Otherwise, you could totally find yourself running back to your place of stay early, potentially just before you would have found the perfect backdrop.
At this point in my love letter, it probably won't surprise you that National Geographic and Love Your Melon have a huge line of beanies that I absolutely adore. They're warm and cozy, reliable in sub-zero temps, and overall just perfect for what I do, who I am, and what I believe in. They offer a slouchier fit, which helps them fit better on my head without having that odd inflated look like other beanies I've tried. They're incredibly easy to keep clean, made out of cotton and Lycra. They even come in packaging made from recycled ocean plastic.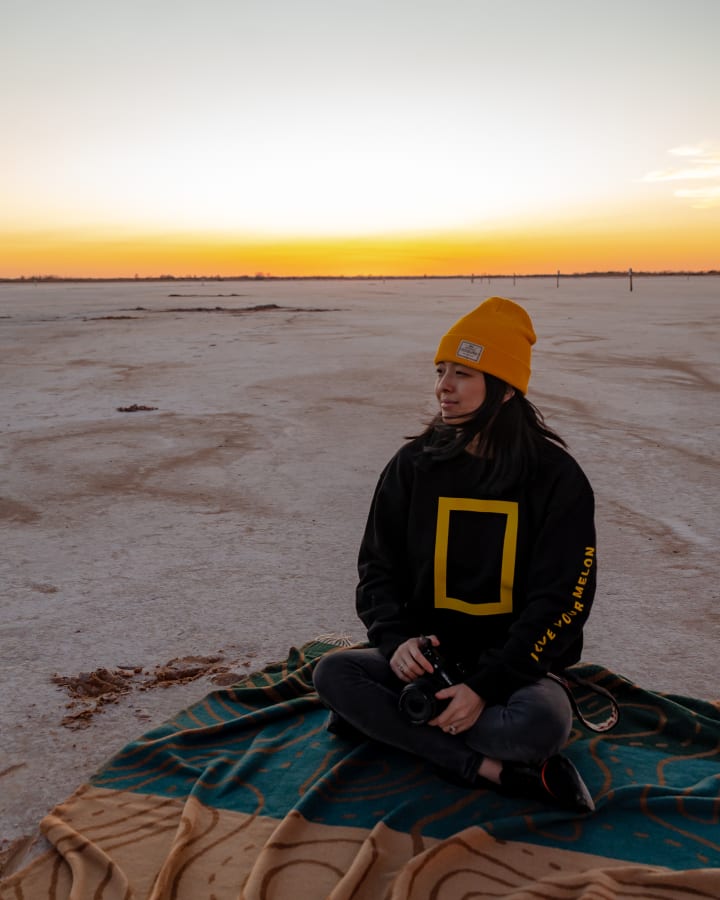 There are a couple beanies you can choose from (I have them all in my weekly rotation): The Carolina Blue Polar Bear and White Emperor Penguin (yup, they match the sweatshirts I told you about!). There's also a basic black beanie, if you want something a bit more versatile. This black beanie is pretty special actually — it's inspired by the focus setting of a camera lens. It serves as yet another constant reminder for me to get out and explore.
When it's not cold outside I still like to wear a hat, but maybe not a beanie. A baseball cap is my go-to pick for keeping the sun out of my eyes and off my scalp while I'm shooting and exploring. Since I'm not actually a baseball fan, I don't go for ones with team names or logos on them. Instead, I love this basic black denim cap from Nat Geo. It features the same inspiring portal as the black beanie above and lets me show off my wild side without actually getting too wild. Plus, while mother nature will never appreciate my style, I can't help but feel stylish in it. Who are we but the way we feel, anyway?
Now Go See the World
Every day is Earth Day — well, at least it can be when you have the accessories you need to go see it. The world is waiting to be explored, and it's my top six travel photography essentials that expand my reach as an explorer and ultimately make me a better travel photographer. Don't sleep on these unsung heroes! They're the reason I can do what I do to the best of my abilities, and they're the full inspiration for this love letter.
Love Always,
Wendy
About the Creator
I'm a travel blogger and published travel photographer. Our current mission is to road trip and eat around the USA. Follow us for travel tips, photos of different destinations in the US, and inspirations!
IG: @wenwensong
Reader insights
Nice work
Very well written. Keep up the good work!
Top insights
Heartfelt and relatable

The story invoked strong personal emotions

Easy to read and follow

Well-structured & engaging content

Excellent storytelling

Original narrative & well developed characters
Expert insights and opinions

Arguments were carefully researched and presented

Eye opening

Niche topic & fresh perspectives

Masterful proofreading

Zero grammar & spelling mistakes

Compelling and original writing

Creative use of language & vocab

On-point and relevant

Writing reflected the title & theme
Add your insights