My New Little Polaroid Camera
My Review & Info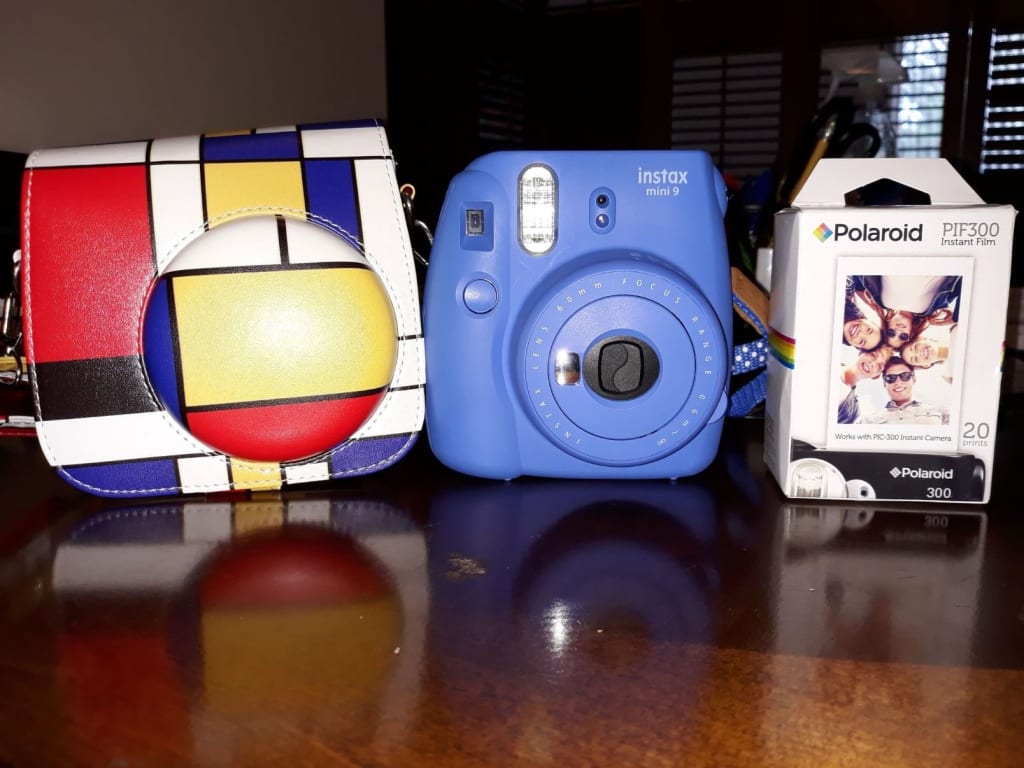 The New Polaroid Camera
So, I don't know if you remember the original Polaroid camera from back in the day? (See below). I was excited when I found they had brought it back and made it cuter than ever! As you can see from the original, it wasn't that exciting to look at, but it was an exciting new technology (for that time), whereas you could take a picture and have it appear right away, and after about a minute, it developed on its own and you were able to have your pictures right away! But Polaroid went away and we didn't see it for years.
A little history behind the Polaroid camera: It first became available to the public in 1948. Of course I didn't have one in my hand until the 1970's.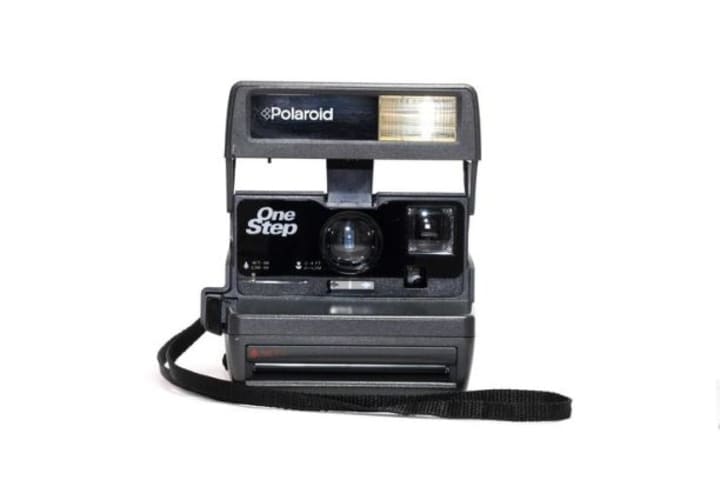 So, as you can see the original Polaroid wasn't as cute or colorful as the new Polaroid, but it got the job done!
The new Polaroid camera now comes in a variety of colors; white, pink, blue, black and yellow. They also offer cases for it that come in the same colors. As you can see I found a case that had all the colors, because it has that "retro" look and feel.
The new Polaroid camera has the name Instax on it and I found that it is not made by Polaroid, as it went bankrupt in 2001 and sold all of its assets. The pictures that come out of this little camera are so darn cute, they are about the size of a business card and come out instantly from the top of the camera. You can get the film either with 10 or 20 prints, and this little camera even has a selfie mirror on it, so you can take a picture of yourself!
When I first used it, I took a selfie and it came out clear and bright. Then I put it to the real test and took it to a wedding. I was disappointed, because the shots kept coming out too dark. There are settings on the camera (read the little pamphlet that comes with the camera, which I didn't) that allow for the pictures to come out lighter and clearer.
I recently took it to a birthday party and after getting dark shots, I decided to look at the settings and experiment with them. Well, after a few more shots I finally found the right setting for inside shots. The camera has five settings to chose from; indoors, cloudy, sunny, bright sunshine and something called Hi-Key. I found the Hi-Key setting worked best for indoors. There is also a very bright flash and a manual zoom.
After experimenting and learning how to use a Polaroid all over again (it's been years), I can say this is the most fun I've ever had with a camera. I take the pictures and give them to the recipients of the photo, and they always comment on how cute it is, and they are amazed that Polaroid came back again.
To me, this is a new and more exciting way to take photos, other than with my phone. The excitement is getting the photo in my hand immediately and being able to share it!
Well, there you have my review. I hope you learned something about this new little polaroid and if you were thinking about buying one now you are a little more educated about. By the way I bought mine online at Amazon, but they are available in a number of stores also such as Walmart and Target.
If you like what you read, you can leave me a tip.