My interpretation of Double exposure Photography
Double exposure done differently
Try and guess what two photos I used for this one
I've always thought that double exposure photography, done with either Coreldraw or Adobe Photoshop, was really neat. And so I really wanted to do it myself. Yet, I'm on a fixed income and can't afford to purchase either one of these two graphic design programs. That's where GIMP comes in. It's a free drawing/graphic design program. Just what someone, like me, needs who either has no or little amounts of money in the bank.
While not as advanced as the other two and it lacks certain features that both Coreldraw and Adobe Photoshop have, I was still able to create double exposure photography that came out, at least in my opinion, better than expected.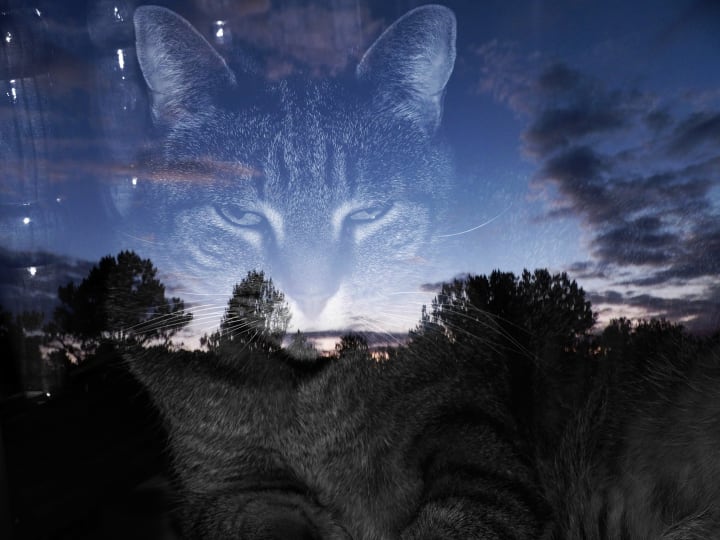 Of course all of these photos are ones I took, because I either didn't want to pay to use someone else's photos or I didn't want to get in trouble with those pesky copyright laws. Besides there is so much more freedom, when it comes to taking photos of the beautiful scenery or what ever perks your interest. I love the gorgeous scenery on our property. We have all these trees around and the land looks especially breathtaking at certain hours of the day. Sunset in summer or spring has an especially mystical feel to it.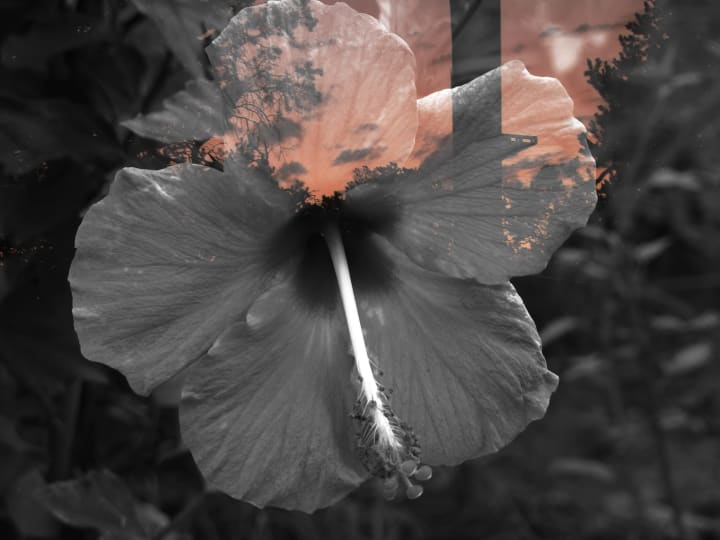 Before I found GIMP, I was looking into free computer programs that would help me to accomplish double exposure photography. Of course I was having little to no success in finding such programs. Eventually, I asked my mom if she by some chance knew how to create these kinds of artistic photos. She thought that what I was talking about was double exposure photos that were accidentally doubled exposed from using a digital film camera or maybe a Polaroid camera. Now days so many cameras can be connected to your computer. And you can download the photos on to your computer to print out later. (You might need a Printer especially designed for that).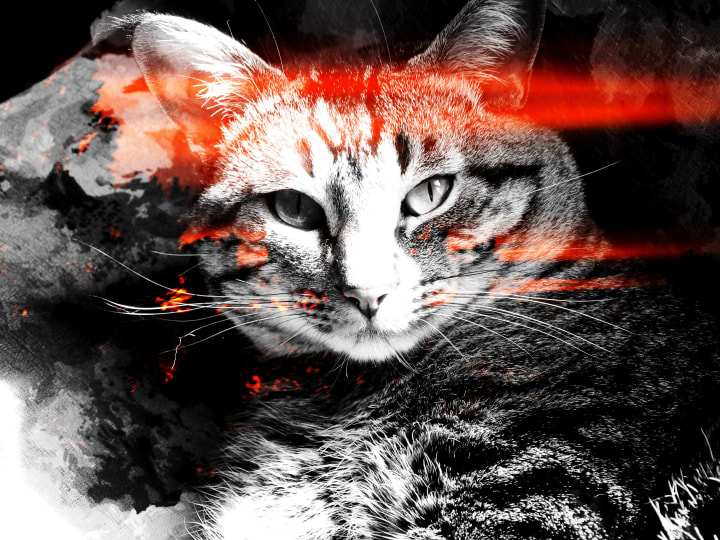 While my double exposure photography appears far different than what Photoshop and Coreldraw can accomplish, I'm not completely dissatisfied with how my photos came out. They may not look as clean as the double exposure that these two programs can create, but my own personality comes out in these photos. With that said, I personally think that my double exposure photos are special.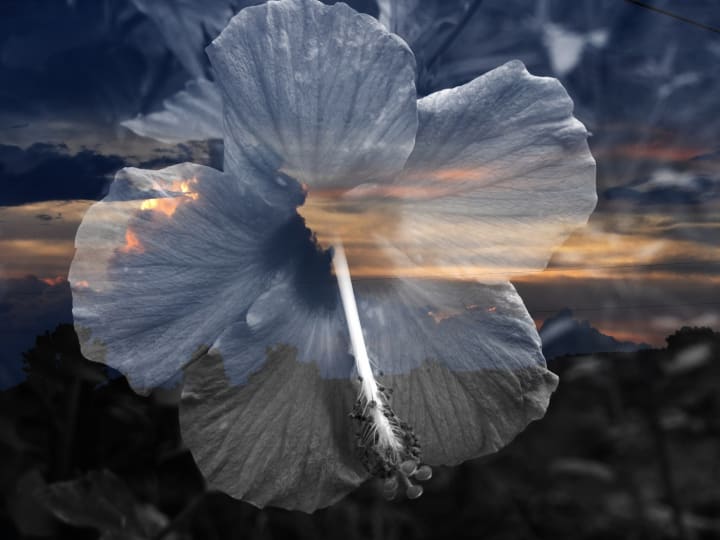 While I'm not particularly artistic; meaning I can't draw or paint. I do know how to point a camera and push the button. One doesn't have to be a genius to do that. Yet, that doesn't mean that all my pictures will come out. It's fifty fifty on whether or not my photos will either come out or they will be blurry. Hence the reason for why I can only submit a few to Adobe stock. There's still that chance, though, beyond a reasonable doubt, that most of my photos, that I submit to Adobe stock, will be rejected for no other stupid reason as there being too much noise or sound in the photos; it's some technical mumbo jumbo crap.