My Discovery and Re-Discovery of Vivian Maier
Nanny and Photographer.
- Vivian Maier -
With Instagram presenting us with an almost unlimited amount of photographs everyday, it's quite easy to forget that these things called books exist. Books provide a far greater source of inspiration than anything found on Instagram. Why? because these are collections of art created over years of hard work, and they offer an entire experience the second you open that book.
Now, I'm not knocking Instagram, as there are many, many great photographers on there, producing some really inspirational and outstanding work that inspires me everyday, but sometimes you just need to put the phone down, make a cup of coffee, and flip through a book.
My go to book is Vivian Maier: Street Photographer.
'Vivian Maier: Street Photographer'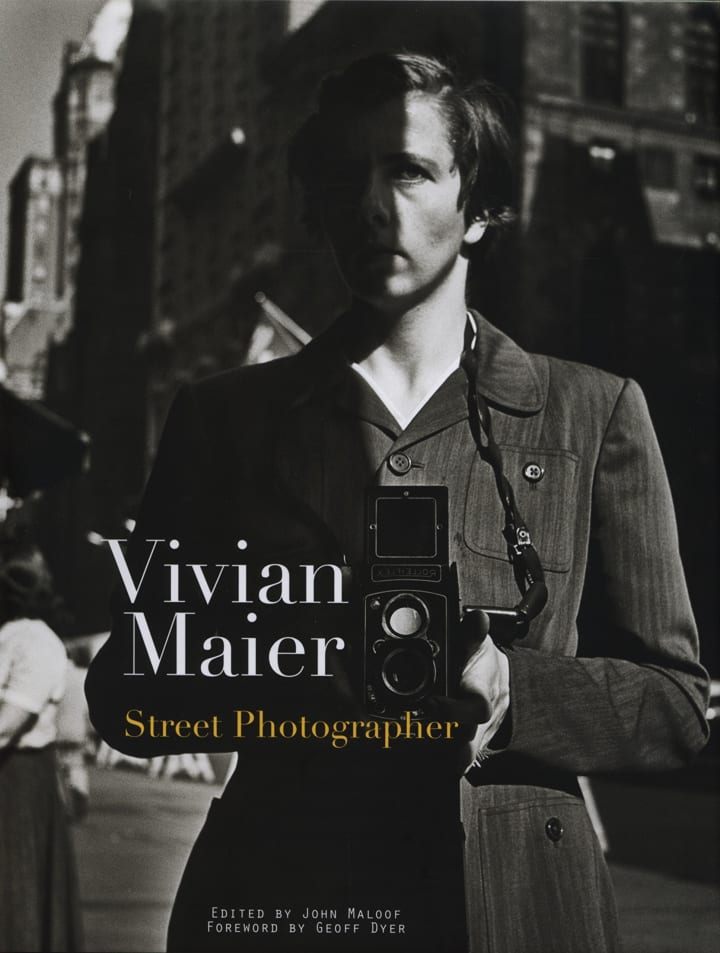 Vivian Maier: Street Photographer was my first introduction into Street Photography. I was in New York at the time, and I was new to photography, and was taking photographs of absolutely everything with no main focus in my work.
I walked past an Art Gallery, which was featuring Vivian Maier's newly discovered work and did not have any interest in 'Street Photography' (mainly because I had no idea what is was), so I walked on past.
Upon my return to the United Kingdom after a seven-hour delay in Newark and 7.5 hour flight back to London, I needed something to do whilst I tried to catch up on some sleep. Little did I know I wouldn't be sleeping straight away, because I turned on the TV and Bam! The Finding Vivian Maier documentary hit me in the face. I was drawn in like a kid in a sweet shop, I couldn't take my eyes off the screen. Hearing about this Nanny who also took photos in and around Chicago and New York had me at Hello.
After watching this documentary, and then having finally fallen asleep, I woke up the next day feeling somewhat refreshed, but still feeling like a zombie. I started up my PC and started to research Vivian Maier a little more. Amazon.co.uk was the second place I went after watching a few YouTube videos, and reading various blog posts about Vivian—here I purchased Vivian Maier: Street Photographer.
This is a book for anyone looking to enjoy some incredible Street portraits.
I absolutely love this book, and it has been a re-occurring source of my inspiration for Street Photography. The way that Vivian frames her subjects, giving us a small glimpse into these peoples' somewhat ordinary lives.
The documentary is also a must watch in my opinion,, and it gives you an insight into the discovery of Vivian Maier and how this book came to be.
That was my initial discovery.
Fast forward six years and I was unpacking my things into my new house and I found my box of forgotten treasures. A few old cameras, a box of film and a dusty book. That book? Vivian Maier: Street Photographer.
Im in love again, inspired and feeling a little nostalgic. This book had inspired me a lot in my work, and now that I have re-discovered what first inspired me to shoot Street Photography, I feel I can get out there and create some great images again.
Please consider this book. I promise you, its worth every penny.
Thanks,
Thomas