Montréal Film Archives: 1
Excerpts from my time living in Montréal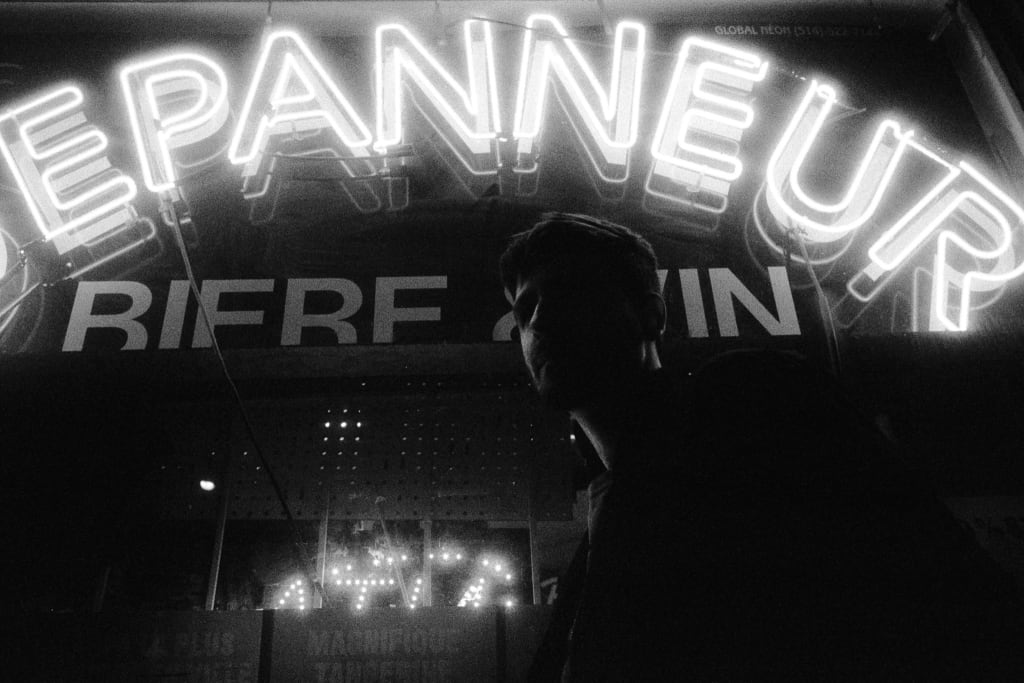 Going through old archived negatives is always full of surprises, ranging from: "wow I totally forgot about this shot, I love it!" to: "what was I thinking?" and: "what is that even a photo of?" So I'm sparing my readers the pain of looking through examples of the latter two and sharing some of my favourite shots from the 5 years I spent living in Montréal. At the time I only shot film. It is not until recently that I have begun to adopt the digital medium, but still I favour 35 millimetre photography in large part because I find the process oftentimes much more gratifying, peaceful and meditative.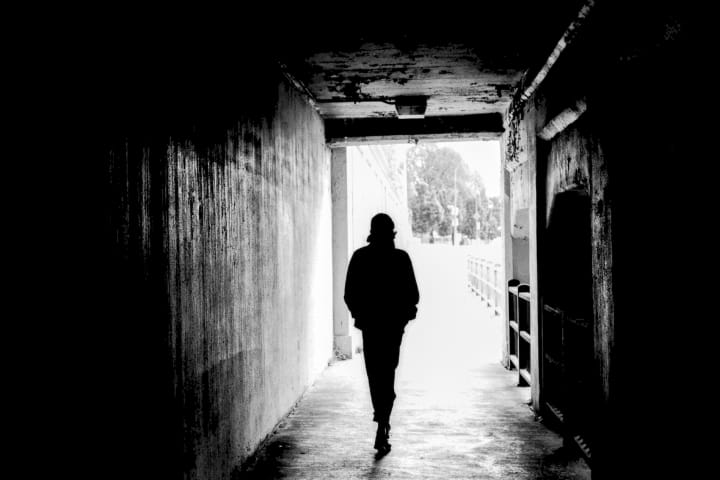 The fall of 2018 was when my interest in photography became more of a burning passion. It offered me an escape unlike any other; it gave me an excuse to get out of the house and walk around, breathe in my surroundings, and create something but be forced to wait to see the outcome. My default camera around that time was the Pentax MX my brother had gifted me (which had initially been gifted to him by our grandfather). I started getting into shooting higher iso films mostly because I found that the times I went out shooting were usually at night, and I didn't like carrying a tripod around with me. Still, I found myself gravitating towards any large source of light I could find, which in the Plateau in Montréal are not hard to come by. Below is a shot on Kodak T-MAX P3200 which I had to meter by setting my camera to 1600 and overexposing because the MX only goes as high as 1600 on the iso dial: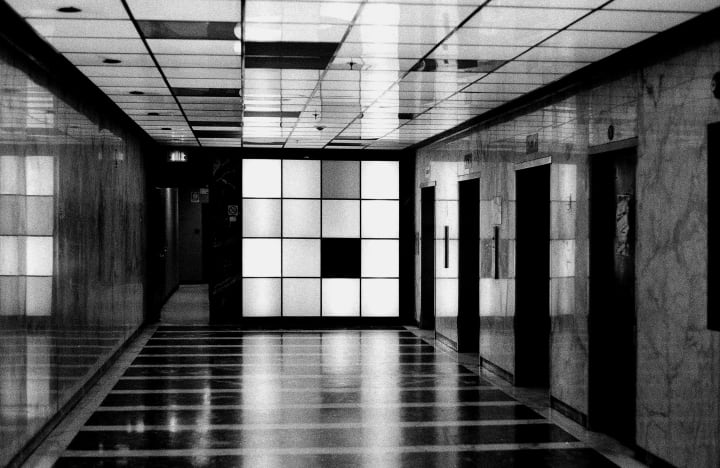 By the way, if any of you reading this are looking for a great film camera to start out on I highly recommend searching out a Pentax MX, in large part because the metering system is among the easiest out of any camera I have used and it is reliably accurate (if you find one in good working order, that is). It uses pretty little LEDs of several colours instead of ugly moving needles like a lot of other cameras used in that era.
One of my jobs in Montréal was food delivery via bicycle. Sometimes I was bold enough to bring my camera along with me because you never know where your orders are going to take you when doing courier work.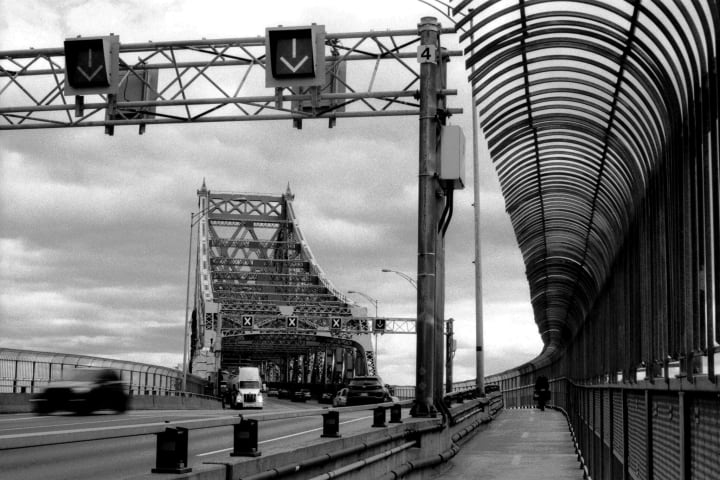 After a few months of going on bi-daily photo walks my output of film was getting dangerously high, those who have shot film on a budget will know what I mean. It came at a welcome time however, as things were getting frigid cold (as they do in Montréal) and I was much less motivated to get out for painfully brisk photography adventures. With impeccable timing however, I actually started to get hired to do photography for some live shows and musician portraits so I didn't have to slow down my shooting too much! Most small venues are tricky to take photos in: lighting and angles can be challenging. Luckily I had already been experimenting with higher ISO films so I knew how to exploit them to get satisfying results.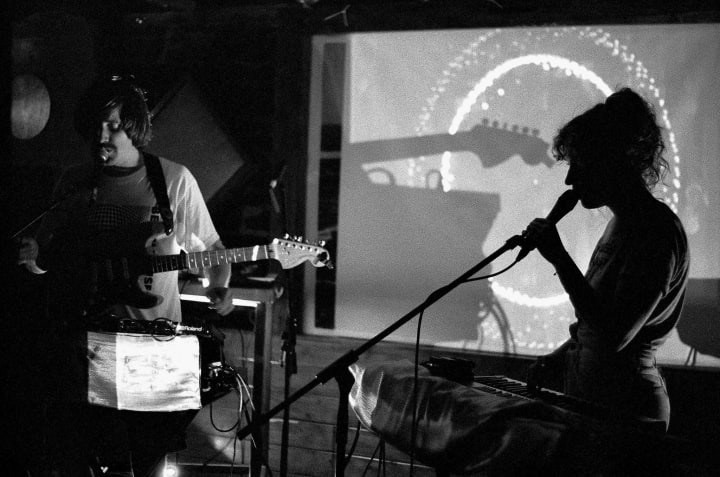 Sneaking in candids when I'm on the job - this next one is from the same night as the previous: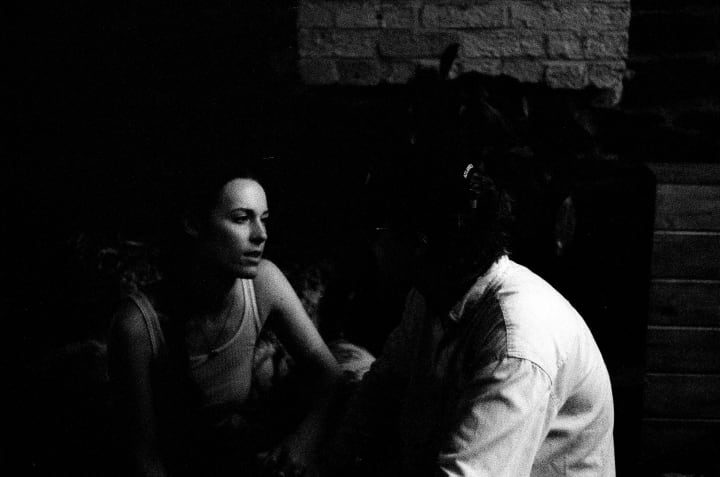 Not long after shooting this low-light show on T-MAX P3200 I did a shoot for a drummer and I made a mistake which I am very grateful for now! I forgot to change the iso dial down to 400 for the roll of Ilford HP5+ I was shooting, so I exposed the whole roll at iso 1600 which led me to discover 'push' processing for film. For those who don't know, this is when you underexpose a film and increase the development time to compensate (there is also the opposite - called 'pull' processing). The result is usually more contrasty and grainy than the film would otherwise be. Thankfully Ilford HP5+ is a film which is commonly pushed, and it responds well to the process, providing pleasing results. HP5+ at 1600 is now my go-to whenever I'm shooting black and white.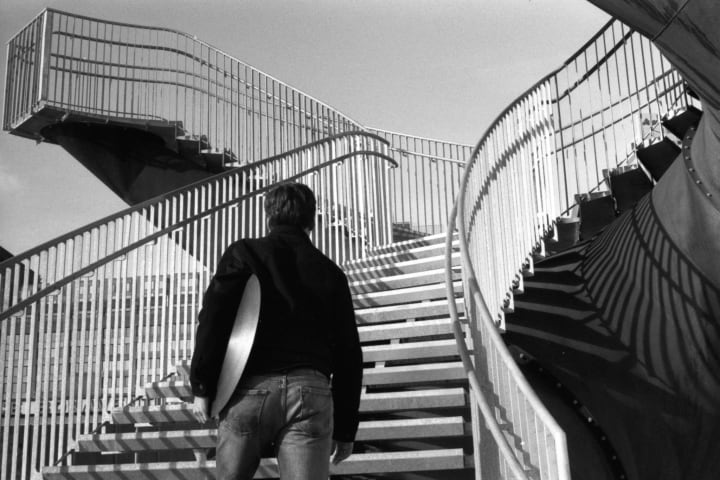 For that shoot I also had a roll of Kodak Portra 400 on my Minolta CLE. Coincidentally I made THE SAME MISTAKE with it because I had been shooting Ilford Delta 3200 the night before: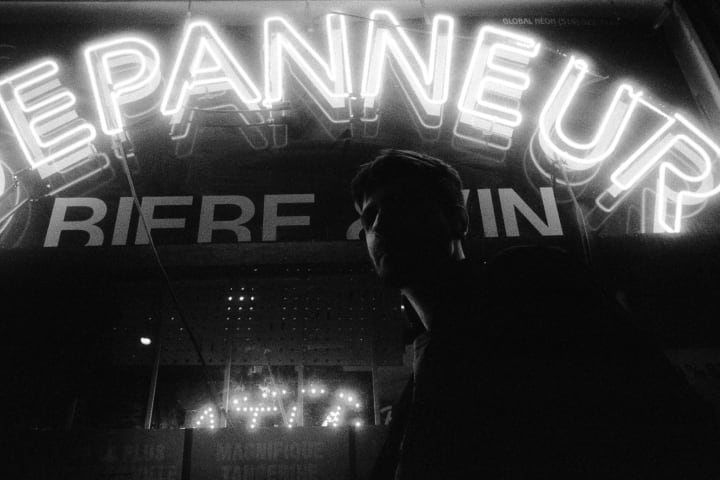 After I realized my mistake and told my client he said he didn't want the pushed look for his colour photos, so I just ended up shooting the rest of the roll for myself. I shot that roll of Portra very slowly over the course of many months, forgetting about it and then remembering, taking a few shots and putting the camera back away (the Minolta CLE wasn't my main tool at that point, but it has grown on me so much over the years that now I have two!). C-41 colour film isn't always as forgiving when it comes to pushing and pulling but I got a few decent shots off the roll. I'll sacrifice the black and white aesthetic of this story to share one with you as an ending note.