Modern Animal Rescue Photography
A good photo can save a life...literally!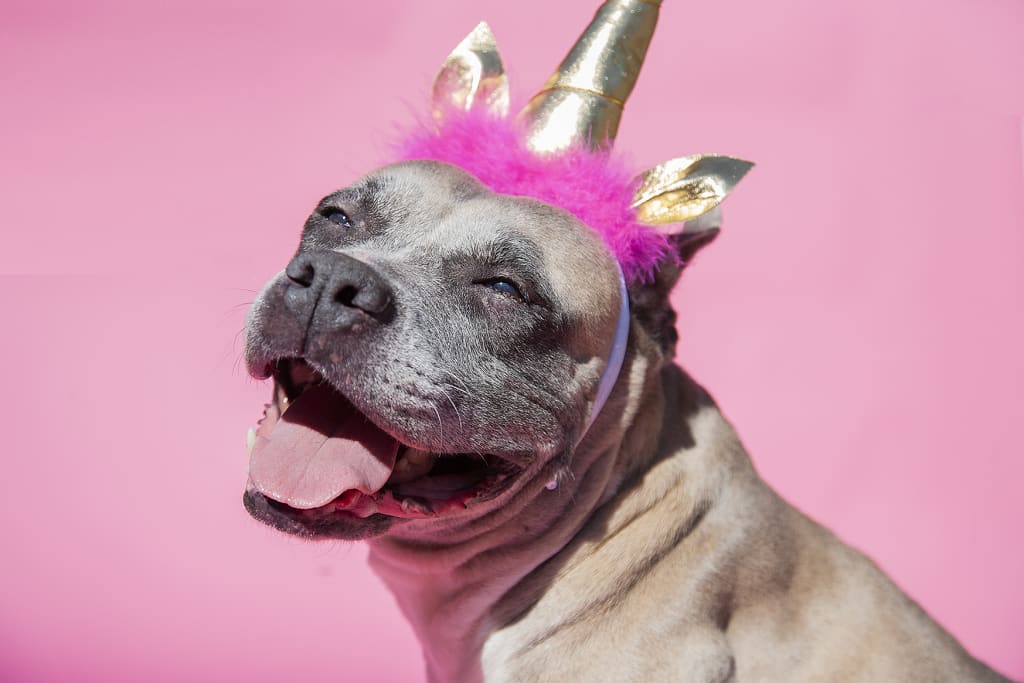 Nicole. Rescued, fostered, and then adopted in September, 2019!
For centuries, we've domesticated animals to be compatible and convenient parts of our lives. Our love for their company and devotion has made them members of our families...some may even say our kids! Unfortunately, companion animals specifically have been bred for centuries, to the point where there's now an overpopulation issue and many face euthanasia, to no fault of their own. Open admission animal shelters around the country take in an abundance of animals every year as strays or from community members who are no longer able or willing to care for the animals. To say the least, there's no shortage of fluffy lives who need our help.
There's no typical situation for why an animal ends up in the shelter, but all to often its to no fault of their own. The good news is that we can help! There are endless ways to volunteer and help these homeless animals, such as cleaning cat cages at the shelter, taking dogs for a day foster to local dog friendly beaches, and you guessed it- taking their photos. As someone with a camera, a little free time, and a passion to make a change for dogs and cats, I can share first-hand that your photography CAN save lives!
Which Animals Need Photographs?
From animals with illnesses or ailments who could use positive social media attention in order to find a foster home, or long-term shelter residents who are ready to find a forever home- a good photo can mean the difference between love at first sight, or scrolling past.
What Makes a Good Photo?
The fine details of what make a good photo are part of a much larger conversation, but the essentials you'll what to strive for when photographing adoptable animals are:
1. Play with Perspective.
2. Provoke Emotion.
3. Get Eye Contact.
4. Put Focus on the Animal.
5. Be Patient!
Opt for bright, natural lighting without light directly hitting the face. For example, an overcast day is ideal lighting because it provides consistent lighting and prevents heavy shadows. You may also want to invest in fun squeaky or dangling toys to gain the attention of animals from behind the lens! Just be prepared to shoot the moment you squeak the toy, because you're sure to get the perfect eye contact and head tilt- but it'll happen quickly.
The most important part of photographing animals that need loving foster or forever homes is that you START. The rest you'll learn along the way.
How Does a Good Photo Help the Animals?
When I first picked up a camera in 2017, I had no idea the impact I could make on the lives of animals and their new families. After completing 2019, having photographed upwards of 400 adoptable animals, the photos I'll never forget are those that found an animal a home.
In September of 2019, for example, this wonderful Pit Bull named Nicole had been waiting in foster care for 6 months being overlooked. She was such a good girl who even helped tend to the foster kittens in the home. After many months searching for someone who saw her brilliance, this organization shared some photos I took of her to their audience. Someone 3 states away saw these photos and fell absolutely in love- they new that they had to meet her! Nicole loved them as much as they loved her, so they adopted her, and now her story is a wonderful example of how a photo can literally save a life!
How Do I Get Started Photographing Animals?
If you have a camera, and the passion to help animals- getting involved is really simple. Non-profit animal rescue organizations typically are in high need of volunteer assistance, photography included. Contact your local rescue groups and determine which organization is right for you.
It's not just cats and dogs who need good photographs for foster and adoption either! Small animal, and farm animal rescue groups also appreciate support and donated services. Guinea pigs, rabbits, gerbils, pigs, goats and more- they could all use your help!