Mobile Photography
Adventures from an amateur photographer.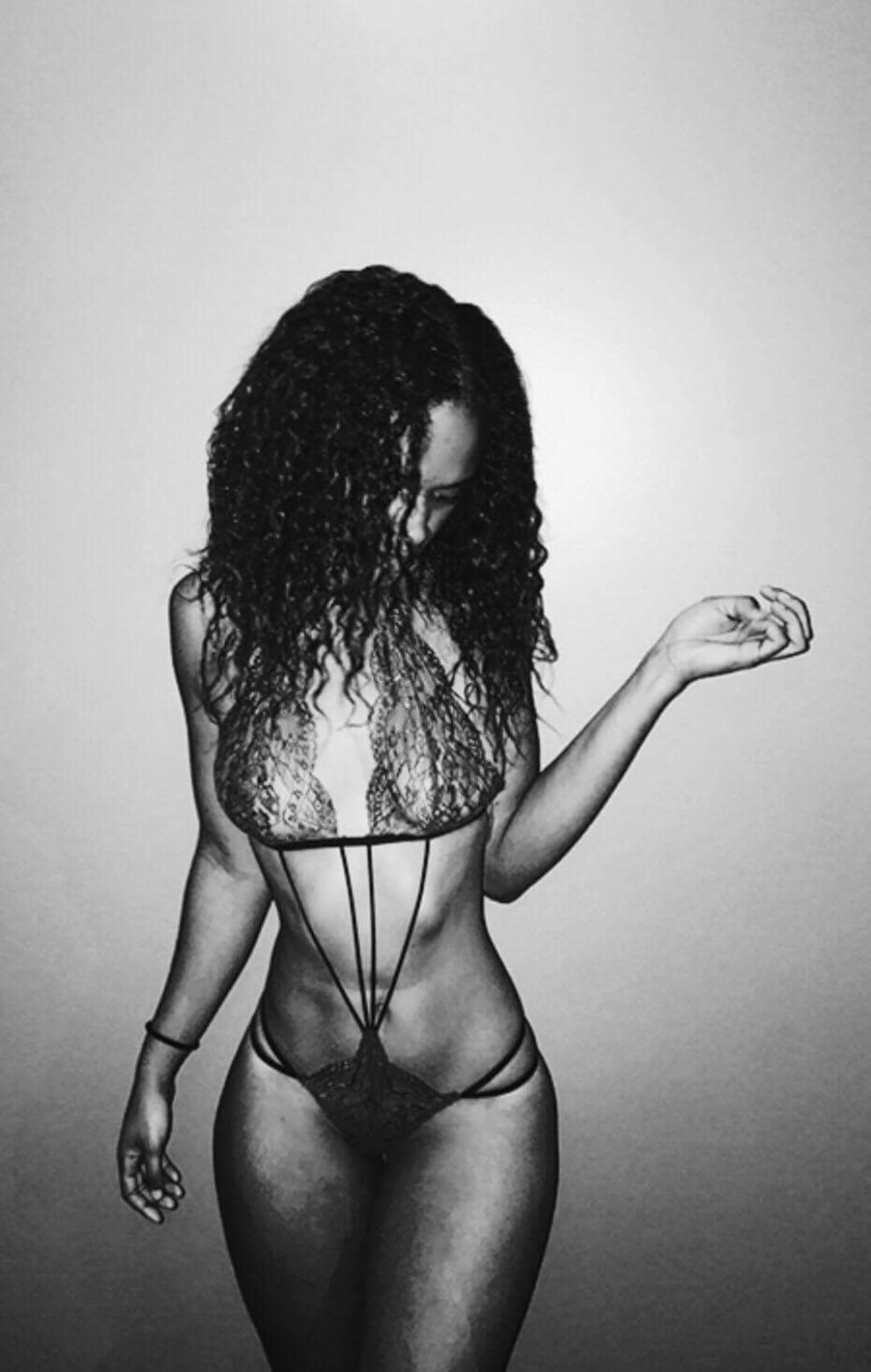 Spontaneous lingerie photoshoot
I have always dreamed of being a photographer... the main thing that's stopped me from living my dream? Not owning a camera! I've always dreamed of owning a professional camera, something that for me has never been possible (yet!) due to financial reasons. Photography tends to be an extremely expensive hobby to have. I remember when I received my first point and shoot digital camera when I was younger. It was a Christmas gift, one that I had begged my family for relentlessly. My grandmother finally saved up for one, probably for quite a while I might add. I was ecstatic when I opened it. A few weeks after Christmas my mom was out of town and I had a few friends over. Things got "slightly" out of hand, and a few friends turned into an impromptu small party. When my best friend showed up I excitedly went to my room to show off my new camera... it was gone. Someone stole it! I was literally heartbroken, and my grandmother vowed to never buy me anything expensive ever again. In the following years I managed to get my hands on a few cheap cameras. I was always snapping pictures of everything, doing the best I could with the equipment I had. Despite my barely adequate cameras I discovered a had an eye for capturing awesome shots. That's when I realized fancy equipment doesn't necessarily make you into a photographer. You can own an expensive camera, even know how to use it properly... and still not have the ability to capture interesting, eye catching pictures.
The best camera I have managed to get my hands on surprised me, my iPhone camera. When I heard the iPhone 7 Plus was going to feature a double camera, the second camera being a wide angle lens I knew I had to have it. I'm so glad I did. The quality is far superior than any point and shoot digital I own, especially with macro photography. The quality coupled with the wide variety of editing apps available can make for some great shots! The picture featured in this story is a perfect example, and the story behind it is quite funny. My absolute favourite thing about using my mobile phone as a photography device is the fact that I ALWAYS have my phone on me. This picture would not have been possible if I was using a DSLR. With a phone any activity can turn into an impromptu photoshoot. You probably can't tell by looking at the picture, but this photo was shot in a store dressing room. Which happens to be a place I highly doubt anyone would be lugging around a DSLR with them. One day my best friend decided to drag me around shopping with her. She's a very indecisive individual, and needs my opinion on everything. So I spent the day in dressing rooms watching her try on clothes. We ended up at a lingerie store, and she was trying on a bunch of items. She was being extremely critical of everything she was trying, and I decided to start snapping some pictures to show her how the items looked. She put on the outfit she was wearing in this shot and hated how it looked. I thought she was insane, the one piece looked amazing on her. I took a photo, and spent about 10 minutes making some adjustments in a few editing programs I have. The result was this amazing photograph that makes her look like a professional model. It helped boost her confidence, and it is now her absolute favourite picture of herself. I'm really proud of the outcome, and it happens to be one of my favourite shots I've taken with my phone. Since then my friend has "modeled " for me quite often, and has been a huge source of inspiration for a lot of my photography.
One day I do hope to be able to own a DSLR camera, but until that day comes I refuse to let my lack of professional equipment stop me from pursuing my passion for photography. I also find that shooting on a mobile phone has lead me to be extra creative to capture photos, and in the end will ultimately lead me to be a better photographer. The added advantage of having my phone with me at all times tends to lead to shots that would not be possible with an actual camera. Let's face it, it's not always possible to carry a regular camera with you everywhere you go. I find that being able to snap a shot anytime, anywhere really allows creativity to be able to flourish. The possibilities are endless. One of my talents is being able to see beauty in almost everything I look at, and my mobile camera helps me show the world my vision through the photographs I take.