Mirrorless camera for beginners are a big bang for photographers
What is the best Mirrorless camera for beginners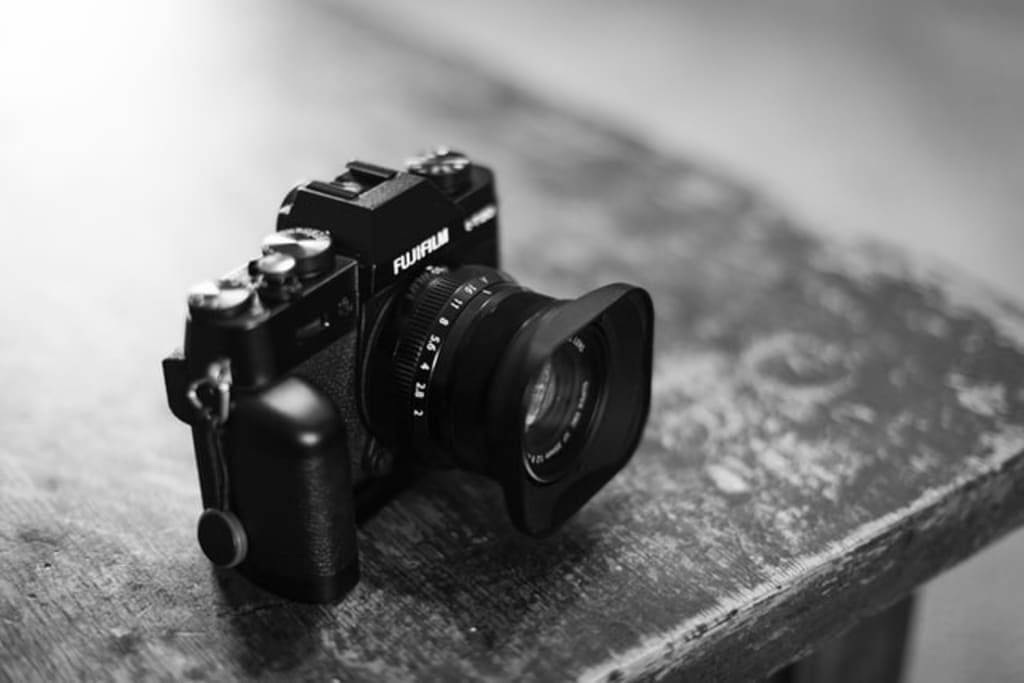 Fujifilm mirrorless camera
Mirrorless camera is potent ammunition for the ever colossal DSLR camera. It has the precedence of being lighter, faster, compact, and suitable for videos. Besides, it also gives you the option to use the DSLR lens. Here, it provides you superior autofocus in virtually all models.
In this review, you'll get a comprehensive guide to one of the best Mirrorless cameras in the market. We have excellent choices for vlogging pro, such as Canon EOS M510, Sony Alpha A6600 for beginners, and more.
How to choose types
Choosing the right camera type that will transform your photography into a pro-level is not an easy task. You'll have to explore the difference between a compact camera, a mirrorless camera, and a DSLR camera. Moreover, it would be best if you had a practical example of how each affects creative control, portability, and image quality.
Advantages of a Mirrorless camera types
• Camera autofocus is faster
• There's minimal delay in shutter lag and starting the exposure
• Support RAW file format
• Can take more prolonged exposure usually more than 15-30 seconds
• Operates complete manual exposure control
• You can manually twist the lens through manual zoom control
• ISO speed range is great
Understanding camera types
Here, you'll learn what differentiates each camera type. In general, three main differences distinguish camera types. They are:
• Viewfinder mechanism
• Fixed versus interchangeable lenses
• Camera image sensor
Viewfinder mechanism
Technically, the viewfinder type and sensor size will determine the size and weight of your camera. Here, compact cameras will exhibit small size followed by Mirrorless camera and then DSLR camera the largest.
Additionally, compact and Mirrorless cameras viewfinder mechanisms are distinct from the DSLR. In the DSLR camera, the light you see through the viewfinder is the same as the one in the camera's sensor. Pressing the shutter button of your DSLR camera makes the mirror flips up. Here, it conveys backlight channeled to your eyes back to the camera sensor.
Presently, compact and Mirrorless cameras use an electronic viewfinder (EVF). EVF gives accurate estimates, unlike in the early day's version of an optical viewfinder.
Fixed versus interchangeable lenses
Usually, the two camera types, a Mirrorless and DSLR camera, allow you to change out lenses. However, that is not possible if you have a compact camera.
Can a single lens enable you to capture all types of scenes? It isn't easy to achieve that.
Why not!
In the field, you need a special-purpose lens to achieve your objectives. For example:
• Wide lens. Using a lower f/stops to activate shallower depth of field and delivers excellent low light performance. Here, you'll be able to achieve a smooth autofocus background and isolate your subject in portraits.
• Macro lenses, Ultra-wide lenses, fisheye lenses, and telephoto lenses enable you to achieve more creative options. For example, ultra-wide-angle lenses minimize distortion when taking architectural photographs.
• Image quality. You will achieve better image quality when you use a camera lens made for that particular work.
Best Mirrorless camera for beginners
Fujifilm X-T4
Main Specs
Camera Sensor Effective Megapixels: 26.1 million pixels
Digital Camera Sensor Type and size: CMOS 4 type, size 23.5 mm x 15.6 mm.
Lens Mount: Fujifilm X mount
LCD: 3.0 inch
Camera Viewfinder Type: Electronic OLED
Maximum ISO: ISO/80-51200
Video Capture Resolution: 4K (4096 X 2160)
Features and functionality
Fujifilm X-T4 is another enthusiast type Mirrorless camera added to the x series. X series models are best known for their lightweight bodies. However, the X-T4 Mirrorless camera model is more massive by a fraction compared to the X-T3 model. Notably, the new battery systems last longer but add more weight. That is to say; the X-T4 model has a capacity of 2200mAh while the predecessor X-T3 has a capacity of 1260mAh.
Besides, the new five-axis in-body image stabilization mechanism delivers up to 6.5 stops. As a beginner photographer, you will be able to achieve steady and sharp images. Another exhilaration X-T4 gives the shutter mechanism. Here, it burst shots up to 15 frames per second and 300,000 shutter cycles.
Furthermore, the X-T4 APS-C format 261mp CMOS 4 sensor is equal to the task. One of its notable features is high-resolution recording for both videos and pictures. It clocks 4K videos at 60 full frames per second and also 240 fps when recording Full HD.
Body Design
Magnesium alloy is the chief component in the X-T4 body. On the positive side, magnesium alloy suitable for its lightweight and low density. Besides, they manifest superb corrosion resistance and high temperatures of mechanical properties.
Another improvement in this model is the articulated screen. Here, vloggers will find it very interesting since flip-out display improves video recording performance. On the other hand, one will miss the in-built headphone socket. X-T4 comes with a dongle which allows you to connect headphone via a USB-C plug.