Meet Tanarak Visessonchoke: A Photographer you should know about
A photographer from whom you should get captured- Meet Tanarak Visessonchoke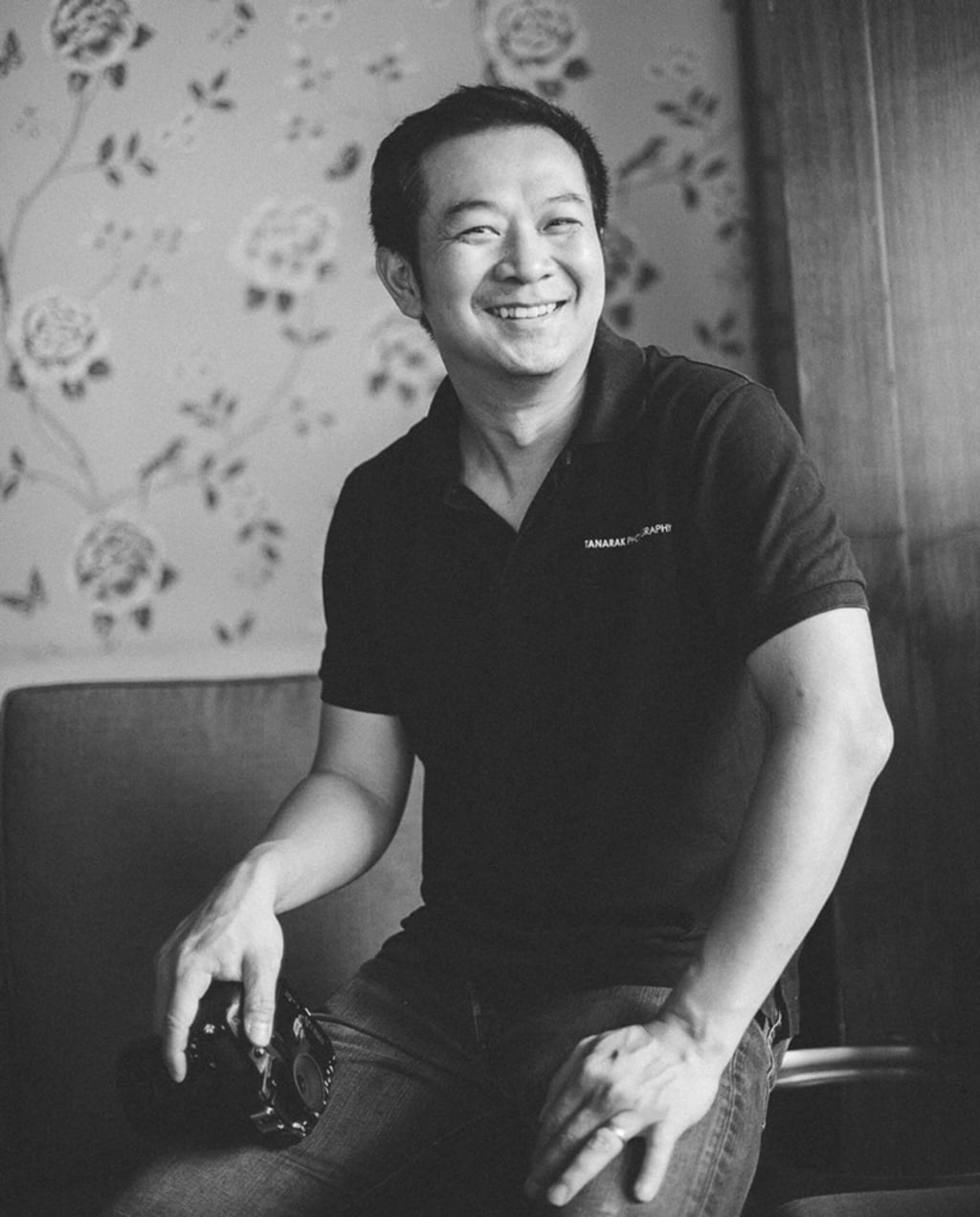 Photography is the art of creating an image by capturing light with a camera, generally using a digital sensor or film. You may even picture wavelengths of light invisible to the naked eye, such as UV, infrared, and radio, with the correct camera equipment.
Tanarak has been fascinated by photography since he was ten years old, and he is intensely aware of what is going on around him. This is because he believes that emotion might strike at any time. The spontaneous feeling of the newlywed couple and their friends and family can only be captured via constant observation. "It's my role to document the couple's story through photographs. Every shot, in my opinion, is a scene that tells a story. He will ask that the couple forget about him and enjoy the day. However, he will be present throughout the wedding to record everything. "I can capture your happiness as long as you are happy."
TANARAK is a member of the prestigious Best of Wedding Photography and WPJA, AGWPJA, FEARLESS PHOTOGRAPHERS, ISPWP, WPPI, WPPA, and WPHK. His professional qualifications are unquestionable.
We have Please to Interview the photography beast __" Tanarak Visessonchoke."
What is your connection with the brides, and how do you handle contract signing?
Mostly, I meet with each couple in my studio to show them my work and a sample album; 90% of them have seen a lot of my work online and are aware of the prices of all my packages. I generally allow them to go back and consider carefully before signing the contract; I am not the type of photographer that pushes and asks them to sign the contract; I want them to feel comfortable and certain that they want my services.
How did you develop your worldwide brand, and what is the current situation of the path that has enabled you to become who you are?
My photography style is a natural approach with an unobtrusive approach, which is now referred to as wedding photojournalist style. I do something at every wedding I photograph, and I also add my unique touch of art and angle to each frame I produce, giving it a colorful, bright, and cheery atmosphere. Before starting my photographic profession, I earned an architectural degree and worked as a graphic/art director for several years. That, I believe, will greatly assist me in framing the subject, looking at the proper aspects, and creating a piece of art in my unique style.
You've photographed a lot of weddings in the past. Do you have any renowned or celebrity weddings that you can share?
Yes, I've done many weddings in the last 14 years, maybe over 400 to be exact.
I've photographed several celebrity weddings; some I can publish, while others they like to keep private, and I've signed an NDA with them, so I can't say anything. But there are a few that I can share, like as;
Chui Tienyou (Actor & Singer in Hong Kong)
https://asiaweddingnetwork.com/en/magazine/real-weddings/533-olive-tienyou-en
http://www.ahmike.com/2015/11/chiu-tien-you-marries-his-long-time-girlfriend-olive.html
Jareyadee& Jay Spencer (Actor & Actress/TV host in Thailand)
Would you like to approach the day with a detached attitude, or would you like to learn as much as possible to interact with others in a more friendly manner and become more involved in the events?
I prefer to know as much as possible about the day ahead of time, and I enjoy listening to the couple. The more I listen to their story and understand their feelings, the more things I can incorporate into the photograph to make them seem amazing. On the day of the event, I will be a spectator, documenting all of the events without interfering or interrupting them.
Have you ever had an exhibition devoted to your work?
I previously had an exhibition in Bangkok, but it was for an Architect Thailand event (since I was an architect before becoming a photographer). They invited me to present my shot about home and what it means to me. "BAAN BAAN Photo Essay" is the title of the exhibition.
Do you have any scheduled workshops or classes with other photographers that do group sessions or share their work?
Yes, occasionally, I organize a meeting, a little sharing session, or a class to share my skills with other photographers.
In the past, I've been a guest speaker at Nikon Thailand and the Thailand Wedding Photographers Association to share my expertise with my international type of wedding photography, which only a few Thai wedding photographers can do. Around 300 Thai photographers attended the event and listened to the session.
I also assist them in judging the wedding picture competition and provide feedback and remarks to the contestants.
interview
"You don't start out writing good stuff. You start out writing crap and thinking it's good stuff, and then gradually you get better at it.
That's why I say one of the most valuable traits is persistence."