Major Photography Ideas For Boosting Your Potential
You will get a fresh photography idea of how to take photos that you love. Apply these tips to start taking more interesting pictures that will truly capture your memories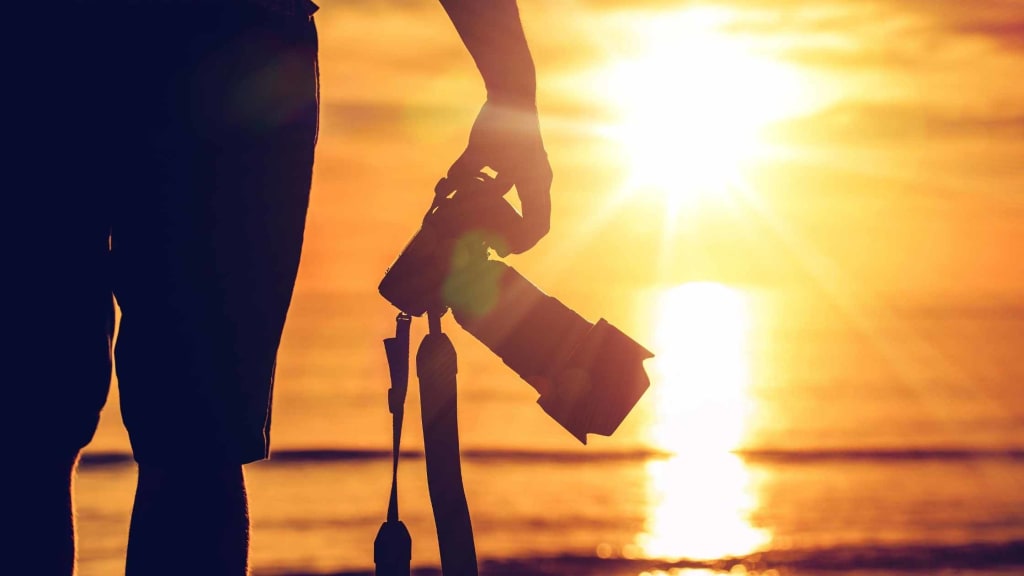 Photography is a hobby that can be very pleasant and rewarding. There is something special about capturing moments and turning them into memories. Even for the elderly it can capture the youth and innocence of the world around them. You will get a fresh idea of how to take photos that you love. Apply these tips to start taking more interesting pictures that will truly capture your memories.At photography, in a lot of cases, will also require professional photo editing services in order to stand out from the crowd.
Take successive photos of your subject if there is a chance that it might move. Certain subjects, such as wild animals, won't just wait patiently for you to take your photo. In this case, take one shot quickly so that you have something to work with. Then, if the subject hasn't moved, take more shots with better positioning and composition.
Be creative when composing your shots. Photography is all about the visual effect of your shots. If it's a mundane item in a cluttered background, chances are good that no one will care to look at your photo. Learn how to create eye catchy photo taking photoshop services, and then take those skills and apply them to your own creative ideas.
On your smart phone (as long as it has a camera), keep a special inspiration album within your photos. Every day you may stumble upon some amazing, inspirational idea, moment or place. Snap photos of these locales and moments, and store them in this inspiration album. Next time you are looking to try something new with your photography, look back to your inspiration folder for some great brainstorming ideas!
Make use of negative space in your composition. Negative space is the area in your photos that does not contain your subject. Used correctly, large amounts of negative space can create interesting photographs. You also need to consider the effects of negative space when framing a photograph to get the best results.
If shooting outside or in an area that is bathed with outdoor lighting, confirm whether or not flash on the subject is appropriate. You want to turn it off if it is bathed in bright sunlight or other really bright conditions. Turn the flash back on when in heavy shadow or darker areas.
Pay attention to the symmetry in your pictures. A picture that is supposed to be symmetrical and isn't will appear much worse than if it were and frustrate your viewers. Make sure you're standing in the dead center of a symmetrical object if you are trying to create a symmetrical composition.
A good photography tip is to know how to create a dynamic composition. You can do this easily by paying attention to how you crop things in the picture. If you show just a part of someone's body, the photograph will feel more dynamic than if you were to simply show the whole person.
When taking landscape photos, every shot should contain three things. You should have a background, mid-ground, and foreground in all of your photos. You need these for good photography and other art forms as well.
There's a myth that white is an excellent color to wear for photos, but this is false. If you are using the auto focus feature on your camera, it will record many varying colors and shading that it picks up through the lens. As a result, the color white usually dull and drab in a photograph.
To get a great photo, make sure your subject fills the frame. Too much empty space will distract the viewer, and they will not know what they are meant to be focusing on. A tight crop on your subject will direct the eye and show more details that will transform your image into a story.
Look for opportunities to frame creative shots. Framing a shot does not refer to a physical frame, but a way of setting up your pictures. When taking a picture, if you focus hard enough on surrounding elements, you can use it to make "natural frames" around your subject matter. This approach is an easy way to improve your composition.
Focus on your subject. The quality of the overall photo is hugely impacted by whether or not the focus is on your subject. Good camera focus is essential for good composition and perspective. Until you gain some expertise, stick with centering your subject in full view. The background will do it's own thing.
Improve your photographs by using a tripod. This is not always necessary for snapshots, but is imperative when using slower shutter speeds. Shaky hands can ruin a picture by making it blurry. Tripods also help you make sure your photo is level; if it is a landscape, you do not want the horizon line to be uneven.
A great photography tip that can help you out is to learn as much as you can about your camera. Try to learn all of its functions so that you can easily select them on the fly. You don't want to miss an opportunity by fiddling with your camera.
You need to make sure that you keep your camera dry at all times, but don't avoid opportunities to take shots in the rain. There is no mood quite like the one a rainy day or night can create. This can make for some very interesting photos for your viewers.
The right lighting is very important when establishing a certain tone or mood. Be clear about the type of lighting you want in your photographs and don't just settle for whatever lighting is available.
A great photography trick that can help you out is to aim lighting away from your subject. You don't always have to aim lights right at your subject. You can aim the light away to create a much more subtle and diffused light. Try this next time you shoot.
Photography is about capturing special moments you will cherish later. Although a photo is just a piece of paper, many people cherish them more than anything else. When you blend the tips from this article with your own photographic prowess, your picture taking will progress substantially.