Let the Skyfall
Following in the Footsteps of 007
Skyfall (2012), Westminster Scene
I visit film locations. I love creating. I love exploring. So here is one little trip that made my vision come true.
The month was October 2017. It's cold. It's dreary. It's London.
I attempted to capture a specific scene from Skyfall (2012) which takes place in Westminster. The first two shots require on-road access and the next two shots are a 20 minute tube ride away — funny how Daniel Craig runs from Westminster to Tower Hill in mere minutes.
This scene is pure power. The crescendo of notes that flow through the imagery while M (Judi Dench) is elegantly projecting a Tennyson poem from her lips is magnificent. Westminster tube station is also perfectly utilised — just look at it; it literally couldn't get more British than this. I adore the way this is shot and I adore the way London is used. The scene speaks for itself, so please do familiarise yourself with it above.
Film-Centric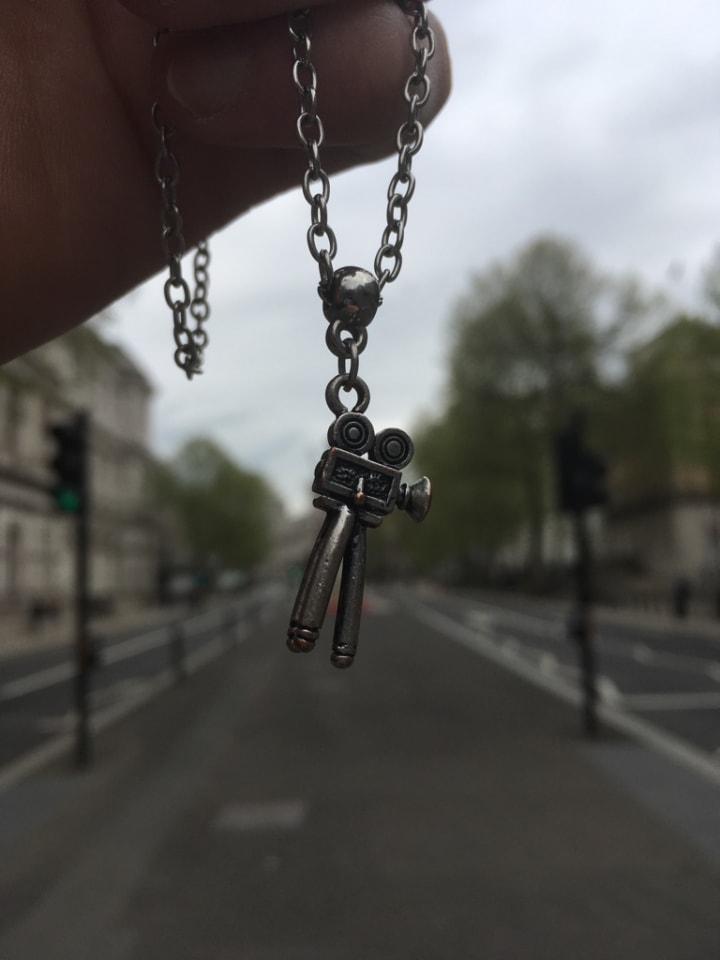 SO! There I was, exploring this location last October. I couldn't quite get the shots I wanted; I did, after all, have to stand in the middle of the road with oncoming cars surrounding me from all directions. I tried though, Tom tried! And despite the difficulty, I did manage some semblance of pierced precision photography. But no. Not up to standards at all. But I'll get back to this later. As part of the overall shoot, I also wanted to capture the shots in which M is situated — the courtroom. From a little research, I found out this was filmed in the ballroom of a nearby hotel by Tower Hill tube station, The Four Seasons, Trinity Square. And with that? I went to explore!
The hotel was beautiful. Newly refurbished, actually. Way above my pay grade. I couldn't actually gain access to the ballroom itself as it was 'occupied,' which was ironically said every single time I tried to go back and take a peak. Strange, right? So when I finally came back to this location for one final try in April. 2018. I dressed up a little. I wore a nice suit and certainly made sure they thought my pockets were deep. Guess what? They couldn't get enough of me. "Is the ballroom available for a viewing?" I asked. "Oh, certainly, Master Duke." They replied. I'm paraphrasing, of course, but that was the jist of the conversation now that they thought they could actually squeeze some currency out of me. What a disgusting world we live in. Lucky for me, I finally got access. I got to see the ballroom! It was very extravagant and it overlooked Trinity Square. It was, truly, beautiful. But… it was also an overpriced, petty excuse for some rich fobbled excuse of a human being to waste away their money on something that is fundamentally pointless in terms of one life or another. People were hiring this out for thousands of pounds so that they could put on a birthday celebration, a wedding reception, a simple get together. Some people are lucky enough to SEE their family... let alone having the option to be spending thousands on an overpriced room which is really not needed at all for a get-together.
Anyway. Where was I? Skyfall! While inside, I did realise that the ballroom actually wasn't used in the film… and that the scene was indeed filmed back at a studio. Oh well. I had a good laugh. It was a grand experience if I'm being honest, and I made sure to tell them the ballroom wasn't to my liking as I swished my hair in their face and walked out with a big grin. TO NOTE: I didn't actually do that; I literally just walked out.
Knowing this might have been the case, I came prepared with a couple of photos that included the outer parts of the hotel. I took two outside the hotel, as the exterior WAS used in the film, and the other two back at Westminster. Funnily enough, the road was closed off for a memorial service right by Westminster Abbey. This allowed me to have full access to the road. I couldn't believe it. After all this time and I ended up coming on a day too perfect to even imagine.
Stepping Through 'Skyfall'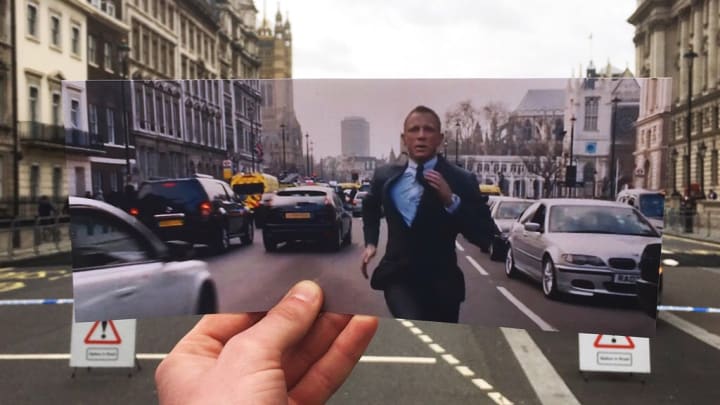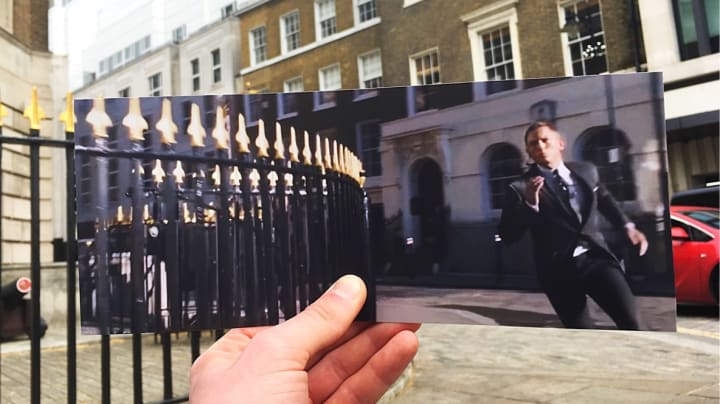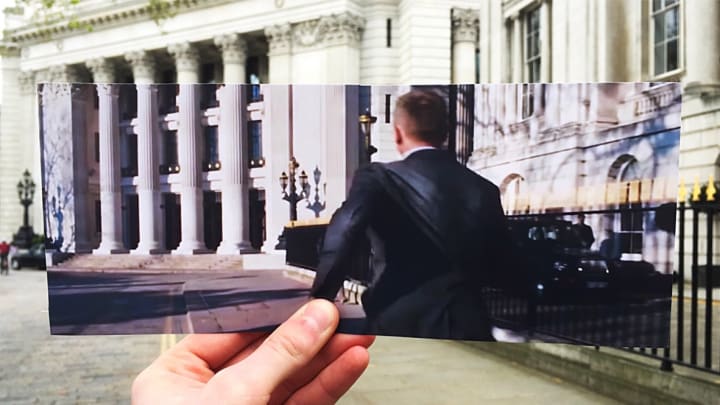 Thank you to the lovely policeman who told me that if he hadn't joined the forces that he'd be creating content and directing films to inspire and support everyone.
About the Creator
Creativity is my goal. Film is my passion. I linked these together and started visiting film locations. This was 10 months ago and since then I have made so many memories all across the UK!
Instagram: @steppinghthroughfilm
Reader insights
Be the first to share your insights about this piece.
Add your insights