How To Shoot in the Rain
Want to capture stunning, downpour shots right outside in the rain? These are the best tips and advice to shoot in the rain!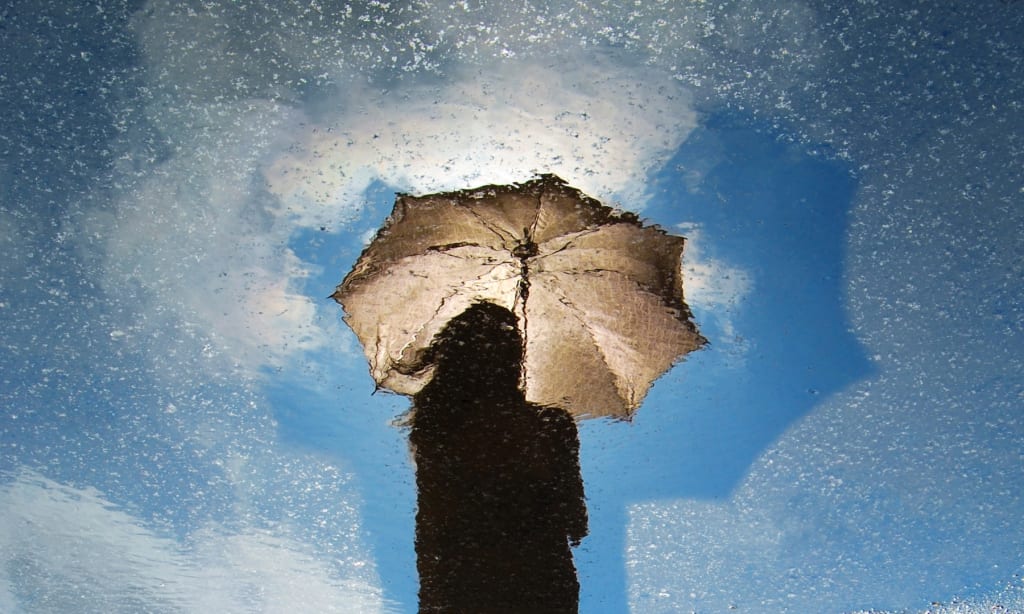 Photos taken in the rain and of the rain usually come out stunning. The photo is coated in rain droplets or the rain itself and they're the most mesmerizing photos you can come across and even take. From window shots to literally being outdoors, there are so many ways to capture the rain's beauty. So many people look past the fact that these types of photos contain so much emotion as well as photography compositions. Almost similar to taking water photography, rain photography is a bit more complex.
However, if you're looking to take genuine rain photos, you can either be by the rain or in the rain. And either way, you're going to need some gear and acknowledge a few tips in how to achieve your best rain photos. To master rain photography, check out these tactics and strategies in how to shoot in the rain. And if you do happen to be completely soaked, it's all part of achieving the greatest looking photos! Just make sure your equipment don't get wet.
Shoot from inside of your car.
The best way to avoid getting soaked, but still shooting authentic rain photos, is by staying in your car and shooting from there. Your car can get you to so many places where you wish to take photos of, all while keeping you and your equipment dry. Simply keep your windows up or roll them down. You can still capture breathtaking photos this way.
Pull up anywhere with your car, such as the park, by the lake, or simply in your driveway. It entirely doesn't matter where you're taking the photos. What matters is the rain becoming the main focus in all of your photos.
Get under porches or awnings.
Another great method from the best ways to shoot in the rain is by staying dry under porches or awnings. This way you're fully outside, but not in the rain. You can easily capture amazing rain photos this way, yet your locations are limited.
While under a porch, you can only shoot photos of the porch's surrounding. This also goes for any awning. However, if you're fixated on getting rain photos from anywhere around your porch or awning—then this is a great idea to prevent getting you and you gear wet!
Use your umbrella when shooting.
For on the go and traveling the grounds while it's literally pouring rain outside, it's best if you get ahold of an umbrella. While you may have to carry a lot, you'll be able to capture close-up and precise photos of the rain!
I highly suggest using an umbrella to shield you and your gear from the rain only if you don't have much equipment on you. If you're just using your camera to shoot these rain photos, then an umbrella will be really convenient for you. However, if you have your camera, reflectors, camera stand, and anything else you want to bring for shooting in the rain, you'll probably struggle with all of that in your hands—and an umbrella on top of all of that.
If you really don't care and want to go out in the rain with your raincoat and rain boots, consider getting your camera a raincoat, too! From the tips on how to shoot in the rain, a raincoat for your camera will certainly keep it constantly dry and avoid getting water anywhere. With the camera raincoat, you can basically take your camera anywhere with you while it's raining.
As for the best camera raincoats out there, this one by eCostConnection works perfectly. This camera raincoat is specifically designed to fit your camera as well as your hands! There are sleeves on the sides specifically for your hands to hold onto your camera and keeping everything inside dry and clean. This camera raincoat is also a great accessory every photographer needs.
Look for emotions in the rain.
Like I've mentioned in the introduction, there are certainly many emotions that occurs when it rains. Depending on the settings, people, and lighting, there are different types of emotions that happen in any form of rain photography—and you can capture them! Not only is this not difficult to accomplish, but focusing on emotion in a photo can truly tie the whole photo together.
When it comes to shooting photos of strangers in the streets while it's raining, focus on their facial expressions. Are they feeling miserable in the gloomy weather or cheerful despite the pouring rain? Light plays an important role, too. If it's sunny while it's raining, there are definitely hints of joy in the atmosphere. But as for completely cloudy and gray, it's easy to tell that the atmosphere is melancholy.
Shoot during a downpour.
From the best ways to shoot in the rain, shooting while it's continuously down-pouring can make all of your photos turn out spectacular. If you want authentic rain photos, shooting in the middle of a downpour will certainly fulfill your rain photography desires. But make sure you're being protected from the rain, since actual downpours can completely soak you and your belongings.
Photos of downpours are so mesmerizing and spellbinding because of the thousand little raindrops that you captured in a single photo. It looks as though you froze time, and within each photo, the details are enchanting. But the best way to achieve this is by putting full focus on the rain and blurring out the background.
Try to capture the spectrum.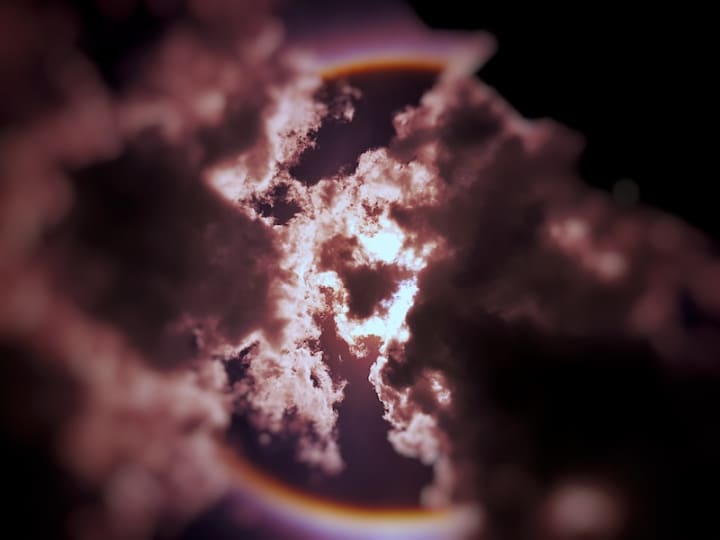 Yes, there are undoubtedly colors of the rainbow within nearly any downpour. Even though rainbows do occur every now and then when it rains, that's not entirely what I'm talking about. When there's a certain amount of light hitting the rain, a tiny rainbow forms in the middle of the rain.
Yes, I know this is a rainbow in the sky, but a rainbow can also occur right in front of you without even realizing it. When it's sunny outside, but it's raining heavily, this is the perfect chance to capture that spectrum in your photos. Not only will it make all of your photos look stunning, but they're fairly easy to shoot, as well.
Keep an eye out for puddles for reflections.
Capturing reflections off of water surfaces is one of the ways to shoot in the rain precisely. For those epic reflection shots off of the lake, pond, or simply a puddle on the sidewalk, these make beautiful photos. Just like any regular water photography, adding rain into the picture completely changes the outlook.
If you come across a puddle on the side of the road while it's heavily raining, don't walk past this! Take advantage of the puddle by using its reflection to capture great photos. Even the rain hitting against the puddle creates stunning photos as well.
Get close-up of rain droplets.
You can definitely shoot amazing photos of water droplets while it's raining. Either focusing on the droplets that's settled on plants or objects, putting the full attention on the droplets creates breathtaking shots. And I highly suggest getting up close to plants, since tying the rain and plants together creates amazing nature shots.
Rain droplets also reflect colors and lighting. So, if you're capturing close-up shots of colorful flowers, the droplets resting on these colorful flowers will certainly enhance and rise its colors drastically.
Try to get lightning in your photos.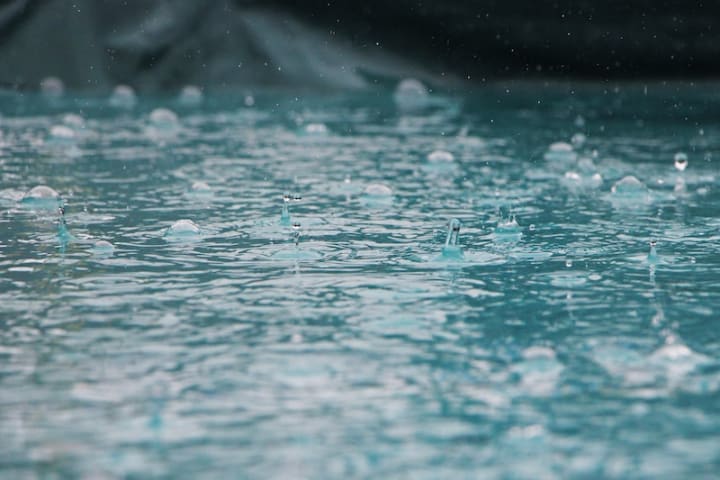 Lastly, from the coolest ways to shoot in the rain is getting lightning in the pictures! This can be a challenge since lightning literally comes and goes like... lightning. But using the right setting on you camera, you can attempt to shoot photos of lightning that's instantly coming through the clouds.
However, for this idea, I suggest getting inside of a car or standing under a porch. It can be very dangerous to stand out in the open when trying to capture lightning in your photos. And don't stand by a tree! Just make sure you're safe under a form of shelter to avoid getting hit by lightning... it's possible.
how to
Does hot yoga, has 3 Yorkies and a hamster, and listens to John Mayer religiously.
Receive stories by Rachel Blanchard in

your feed