How Photography Will Help You to Improve Yourself
Boost your confidence and start earning!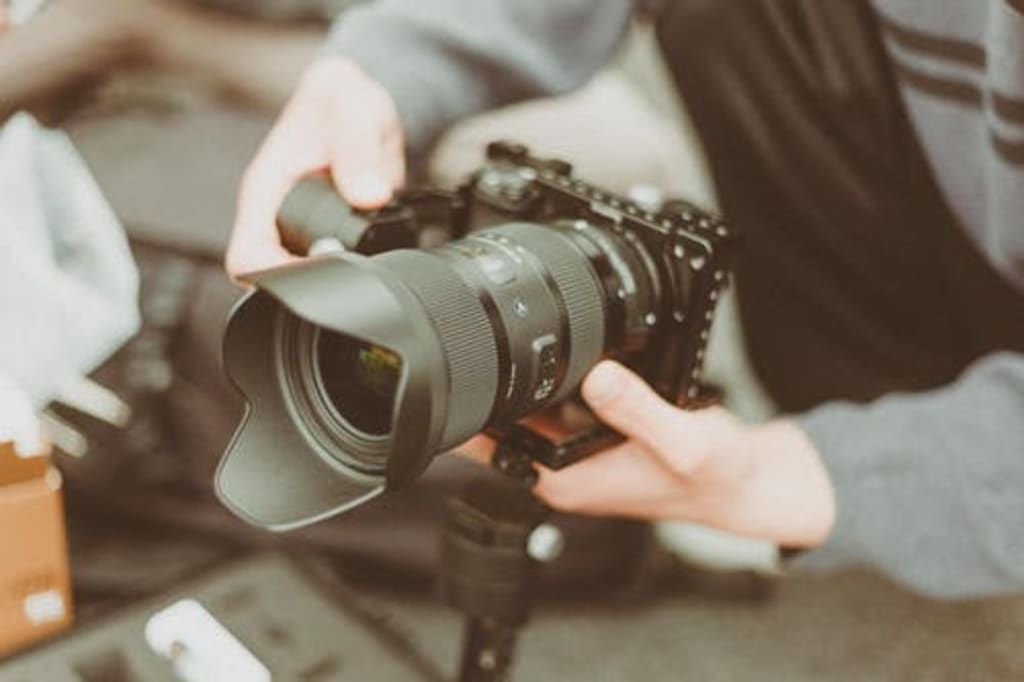 Heres how to self improve yourself:
Photographs are known as the reflection of one's inner self. A photographer is an artist who, with the help of the camera, can read the eyes and face expressions of a person and can capture the same emotions with the camera. This is an era of selfies and hashtags. Every individual who has a smartphone is eligible to click photographs. But do you know that photography can help you to improve your life?
Photography is an art through which you can click and save beautiful moments and make them part of everlasting memories. These memories can bring a smile or tears in the eyes of the viewers. Photography has several benefits. Here are some ways in which photography can be beneficial in improving our life.
It Opens Your Eyes and Mind
As the famous saying, "Beauty lies in the eyes of the beholder". Photographers use camera lenses to see the world from a new perspective and a new angle. A photographer can see things in a way that no one else can see. Photography allows the photographer to see things from an angle that no one else has ever seen. For example, the sun rises and sets every day, but when a photographer in the camera captures the same moment, we can see the actual beauty and serenity of that moment.
Hence, photography allows the photographer to view things from a different and metaphorical angle. Photography changes the way we look at things. It allows us to appreciate not only nature but also the beauty and simplicity in others.
You Can Build Memories That Last Forever
Well, one of the foremost advantages of photography is that it helps in preserving our special moments. Be it the first smile, first step, first birthday, first day at school, graduation day, or the wedding day looking at these photographs bring a smile on the face of parents and other viewers. For others, these photos might be a piece of paper, but the real value of these photographs can be seen in the form of the emotions that viewers feel while looking at these memorable moments.
These moments are quite valuable, and a little knowledge of photography can help you in clicking them more professionally.
It Lets You Connect With Others
Photography is a profession where you get opportunities to meet new people. Be it product photography, portrait photography or event photography, irrespective of the kind of project you tend to meet new clients and subjects.
In addition to this, you can join a local or online photography group. This would also give you a chance to connect with new people and make new friends. But, one of the significant benefits of photography is that it deepens the bond with your loved ones. Taking photos of your family members, friends, or relatives or covering family events would strengthen your relationship bond with them.
It's a spiritual process
Many landscape photographers have felt that landscape photography has helped them in healing. Landscape Photographers consider clicking natural and scenic beauties as a spiritual process. It brings them closer to mother nature. While capturing nature's beauty, photographers learn to appreciate the wonders of our nature. In addition to this, when a photographer feels low, taking their camera in hand and moving out give them peace of mind. Experienced photographers like experienced photographers of "Dhaval Patel Photography" when you do something that you enjoy and love, it gives you real pleasure, and you feel lighter, and all your tensions and stress goes away.
It's a Business or Career Opportunity
Well, if the benefits mentioned above fail to attract you. The most practical reason for which you can learn photography is that it is a creative line and allows you to earn some extra income. You can earn money by selling your photos online.
You don't have to be a professional photographer to make a living out of photography. Though photography is a competitive industry, if you have a passion, skill, and drive for photography, this art creates ample business and career opportunities for you. Today, you can earn money by selling your smartphone photographs. You can earn money by clicking portraits, real-estate photos, etc. Once you start making money, you can use this money to buy a professional camera or add this money to improve your financial status.
It Boosts Your Confidence
With time, your photos will keep on getting better and better. As your photography gets better, your confidence will also increase. You can post your photos on social media. Every like and positive feedback will further boost your self-esteem. This would act as a motivating factor, and you would work hard to improve your photography skills.
Photography is known to generate emotions in photographers and viewers. Photography has many benefits. If you are keen on learning photography, do give it a try. It is worth your time and effort.