How I Learned to See the World
Learning to see is an essential step in your photographic journey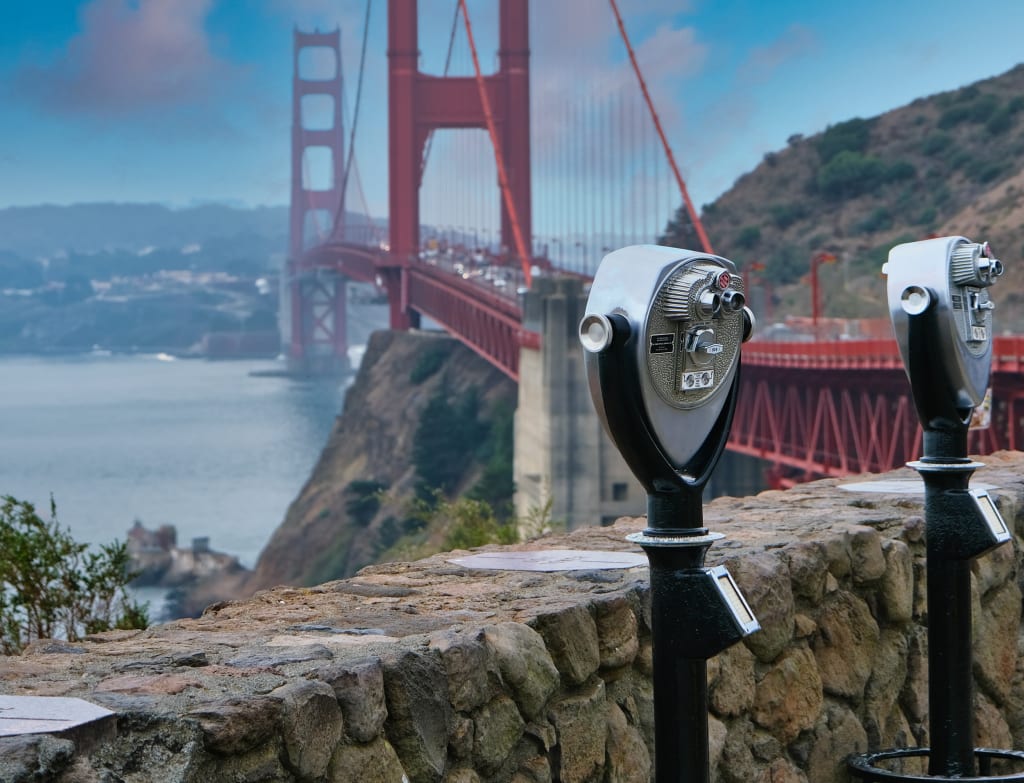 Image by Author
I remember very clearly the day it began for me. I was out on my daily lunch-time drive, looking for things to photograph and came back with more underexposed foregrounds and blown-out skies.
I thought to myself, "Someday, I will be able to look at a scene and just know how to expose for it." And you know what? I did. But that's not what we're talking about here.
Light Meter
Photo by Author
Learning to look at a scene and understand the light is critical. Being able to translate that into exposure settings is crucial. And being able to put that together to create a well-exposed image is vital.
Congratulations!
You've just mastered photography 101.
Now it's time to learn how to see the world.
My epiphany came on another lunch-time ride a few years later.
Yes, years!
Image for post
Photo by Author
I was at a nearby regional airport, taking pictures of planes taking off and landing. There was one particular spot that gave me a great view of an unobstructed expanse of the runway and an excellent background.
After only a few shots, an older man and a young boy came along and stood in front of me. The man was explaining things to the boy, and the child was listening raptly while trying to curb his enthusiasm. I waited patiently for a bit, hoping they would move on, but they didn't, so I did. Driving away, it suddenly struck me.
They weren't blocking my shot. They were the shot!
Another moment of clarity came along about the same time. I was on a photo-walk with a photographer whose work I admired. He was in town for a conference, and we hooked up and walked around the city. For every ten shots I took, he took one. Finally, at the end of the night, as we were parting ways, I asked him for his advice. He said two words.
Slow down.
I didn't understand what he meant at the time. Later, he posted his photos from that night online, and I took a look. Then I looked at mine. Then I looked at his again.
Every one of his images was fantastic. For me, it was more like one out of twenty.
These two occurrences bounced around in my head for a while. But slowly over the next few years, yes, years again, they began to meld and affect my photography.
I began to look at the world differently.
Instead of walking around, looking for things to shoot, I began walking around, just looking.
I began really looking at the scene, and, as often as not, walking away without taking a shot.
Image for post
Photo by Author
Instead of impatiently waiting for people to get out of the shot, I patiently waited for the right people to get into my picture. And if it didn't happen, I moved on.
If I saw something I wanted to photograph, I didn't. Instead, I stood there looking at it for a bit. Then I walked around it. I got closer and further away. I kneeled down and then looked for a higher vantage point. After all that, I decided how I wanted the world to see what I saw.
Then, and only then did I take the shot.
Not only did I come away with better photographs, but I also stopped working so hard. Yes, it took me twenty minutes instead of twenty seconds to get the shot. But I came home from a weeklong trip with 50 images instead of 1000.
Image for post
Photo by Author
If you are at some iconic landmark that you want to photograph, think about how you can make your image different from the thousands that came before it.
The next time you are out with your camera, don't just take snapshots of everything you see. Stop. Look at the world. Think about your vision of it. And only if you believe you can capture that vision, take a photograph.

In this chapter we will look at several questions. What is the relationship between photography and memory? How can a still image/photograph produce or recall memories? What information do we get through photographs and through memories? How do memories transform through language and what does naming/defining memories do in terms of remembering and forgetting? How do the images/memories exist through projection?

Using the help of tools, heal, water, and even fire, these 10 Polaroid manipulation techniques are sure to amp up any photographer's skill set. With some of the coolest end results, these methods will transform your photography with your own hands.

Smartphones have come a long way to become an essential part of our daily life. One of the biggest advantages of Smartphones, apart from its other capabilities is the camera. Smartphone camera fulfils the majority of tasks in everyday life from selfies, social media posting to event photography and video recordings. Smartphones are smaller, thinner and lightweight as compared to digital cameras, and can easily fit into the pocket or purse. Due to the convenience and camera enhancements in recent years, many professionals prefer smartphone cameras over digital cameras. Although, Smartphone cameras has not replaced digital cameras, but they is fast gaining the advance features through their hardware and software enhancements.

I've loved taking pictures since I was a kid. Everywhere I'd go, a camera always came along too. Until a couple of years ago I never thought about actually making money from them. It was just something I enjoyed doing.

Lighting for video takes some skill. It's not an easy task. It took me a while to figure out what looks right, what looks natural, and what the heck I actually wanted when I was given a script or wrote my own script with specific settings.

My motto is "bare your skin," meaning be yourself in life and find comfort in being you. As a photographer I try to have the people I photograph become comfortable around me and be vulnerable with the camera. It is important to me that I am able to show people the beauty that they bring to this world and that is something I am working on doing for myself. Now we all know the statement, "photographers are the worst subjects." Yes, it is true at least for me. It is this sense of lack of control, we've made it up in our mind that it is already a bad picture or that we are not photogenic enough.