"How do we be close together while staying physically apart?" The importance of images of connection in COVID
Photographer Reni Arias reveals all on the art and inspiration of reportage and why it's so valuable now
Artist Reni Arias specializes in reportage photography
With exhibitions from Istanbul to Italy and in his native Venezuela, Reni Arias first developed his passion for being behind the lens as a 10 year -old boy.
With a speciality in candid images documenting street life, his work focuses on capturing what people are feeling, and their connection in an instantaneous moment.
He says: "My street photography experience is to find the action between the people, the connections.
"For example, how do we isolate? This is obviously more important than ever. Right now, how do we be close together while staying physically apart?
"What is someone's relationship? Why are they there? How can we be accepting of everyone whether you are big, skinny, or whatever your color, race or gender identity?
"Why should you be made to feel marginalised or included? This was explosive to my mind and I want to show it through artistic mediums."
He adds: "You have the choice to be with yourself, and when you have a connection with another person. I like to find these kinds of scenes in the street."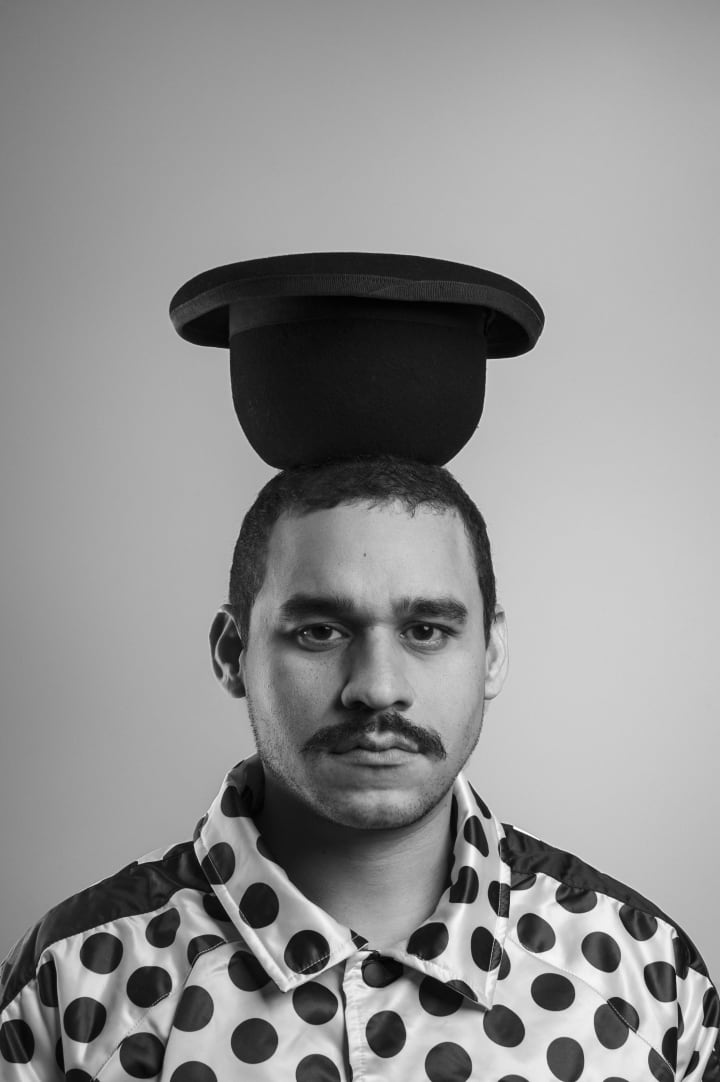 Reni says this is why he likes the American artists Diane Arbus and Philip-Lorca diCorcia: "I don't like being in the studio. I like the street experience."
He adds: "I became interested in was taking photos of people. Photography gives you the ability to take a moment in time and freeze it forever. And it can almost be like an illusion of a present moment depending on how you take the photo."
It was Reni's home city of Coro, with its stunning examples of colonial buildings, and baroque architecture, that gave Reni the desire to take pictures.
"Growing up in such a beautiful environment, with the natural beauty of my country and the city itself, was very inspirational," he adds.
His first image was of his parents: "The land is always changing in Coro; we have beautiful dunes there, and they look different from moment to moment in the day," he recalls. "I wanted to show my parents against that—the juxtaposition of people with nature.
"I've always loved those dunes because the wind changes their shapes. From day to another, they can be completely different."
Of course, growing up living in a city that was the second oldest in Venezuela and a UNESCO World Heritage Center helped give him plenty to photograph.
It was Reni's father who gave him his first camera.
He recalls it was the middle of the 1990s, and at the time, his dad was into buying any gadget he could get his hands on: "He had everything! Beepers, cellphones, and cameras.
"I got to borrow his camera. As soon as I picked it up, I knew I just wanted to be behind it, recording life, not in front of the lens, "says Reni.
Reni is most well known in the US for his exhibition 'Miami Power', held at Hippie Haven Art Space in 2019.
It showcased his work on "the next generation of artists" with Puerto Rican, Latin, and African backgrounds.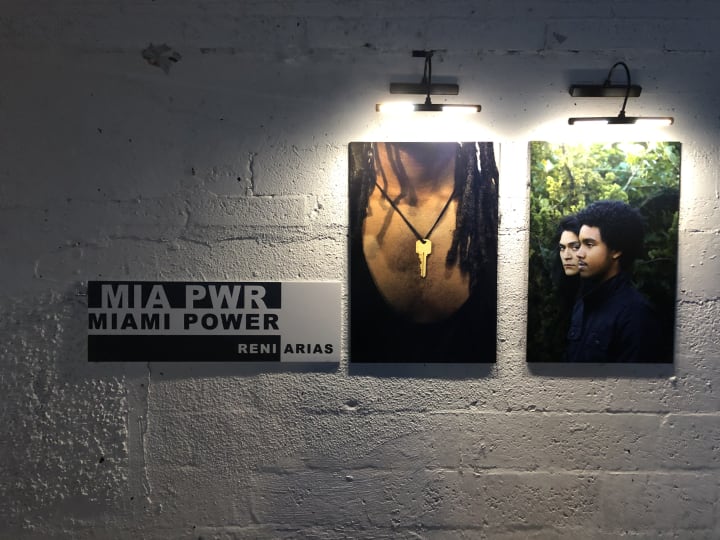 He has also worked photographing the Miami Book Fair and Art Basel.
With over 50 exhibits to date in the mediums of video and photography, he has been displayed in some of the most high profile galleries and museums in Venezuela.
Some of Reni's most prominent work includes 'Armonia' at the Coro Theater in 2009, and his work in the Art Space showcase at the Kristoff hotel, Maracibo by the Contemporary Art Museum of Zulia (Maczul), the same year.
He also had two exhibitions at the Art Center in Maracaibo - 'Lia Bermúdez' in Maracaibo, in 2010, and 'Centro de Bellas artes Ateneo de Maracaibo' in 2012.
His most recent exhibition in Venezuela was at Centro de Estudios Latinoamericanos Rómulo Gallegos (CELARG) in 2019, in the capital, Caracas.
And as a resident photographer at Miami's Art Basel and Miami Book Fair, he is regarded as one of the most influential Venezuelan artists focusing on reportage style.
Now Reni has a major exhibition of the Ultra Music Festival in Miami in the works for March 2021.
He loves nothing more than shining a spotlight on culture and people. And usually, those that are sidelined by the rest of society.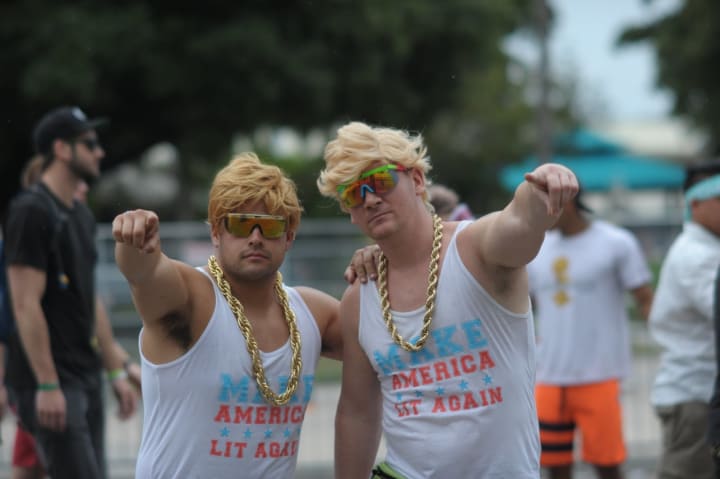 However, life overtook art. As Venezuela's political turmoil began to grow, it became more essential for him to work for money.
The country as a whole has been suffering political and economic turmoil since Reni was born.
Throughout the 1980s and 90s, there were several political crises, including the deadly Caracazo riots of 1989 and two attempted coups in 1992.
Then in 1993, President Carlos Andrés Pérez was impeached for embezzlement of public funds.
More political turmoil ensued, until 1999 when Hugo Rafael Chávez Frías became president. He led Venezuela from 1999 until he died in 2013, except for a brief period in April 2002.
Nicolás Maduro Moros then became president of Venezuela in 2013. His tenure as leader has been in dispute since 2019.
Reni recalls: "It's very sad because my generation never had the power and never had the opportunity to try to change something.
"While the economy improved, corruption was horrible.
"We had that brief moment when things seemed ok. It was like we had a moment to celebrate and party. And then it was over."
However, it was this turmoil and uncertainty that was to become inspirational for Reni's work.
At this time, he was studying journalism at the University of Rafael Belloso Chacin (URBE), Maracaibo.
And on returning to his home city of Coro, his desire to take photos was reignited: "When I came back I could see everything was starting to decay.
"With the country suffering so terribly, the buildings were slowly falling down," Reni said.
"I'm so passionate about my city. It wasn't the buildings themselves that shocked me; it was the dust and decay against nature itself and the power of that. I knew I had to record this."
These photos led to his first exhibition in 2009, 'Hola Warhola.'
It was this that really sparked attention.
Reni's work was showcased in an art space in Kristoff hotel in Maracaibo where he was interning as part of his degree and in his home city.
His images of the detritus and decay he had witnessed in Coro, juxtapositioned in a collage with photos of nature: "It was all about putting these two aspects together to create something new and unique," recalls Reni.
He wanted a place to showcase not only his own work, but that of other creatives, so Reni bought a restaurant and created a gallery.
In it he had exhibits of other artists and took photos of their work.
With his fame beginning to grow, he had showcases in Coro and Maracaibo.
Reni was being seen as an authority in documenting the demise of the architecture of the city from an entirely new perspective.
After moving to Abruzzo, Italy with his wife Luisana, he was able to flex his creative muscles further.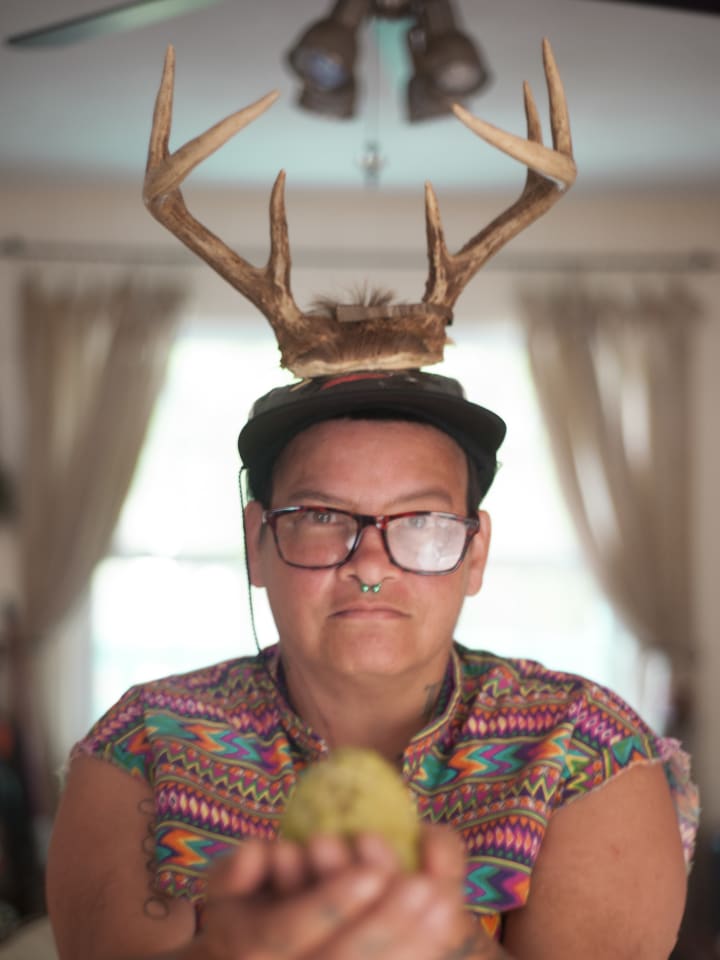 "What I loved is it was still mountainous, like Coro, except they were mountains of snow. Their houses were very different as well – dry stone. It gave me a different perspective," recalls Reni.
"The town is very creative – and I got to exhibit a number of photos.
"I found I was inspired by everything. While I loved taking images of street life, I wanted to showcase people's connection. How they are part of a tribe. What is the convergence between us."
On a trip to Barcelona, he took a picture of two women hugging on the subway, which for him was an illustration of this new thought process towards his work.
During his time in Europe, he also traveled to Bologna, Rome, Terme, Calabria, and Pescara.
In 2017 Reni was personally invited to take part in "Rethinking Venezuela From Different Latitudes" by highly respected Miami based artists.
The exhibition ran at the Bakehouse Art Complex. Reni says it was a huge honor, and enabled him to cement his presence as an expert in street life photography in the US.
He says: "I love taking photos of people that can shock and inspire. Photography gives you the ability to take a moment in time and freeze it forever. And it can almost be like an illusion of a present moment depending on how you take the photo."
More high profile appearances followed.
In 2018 Reni's work for his book 'Obra y Gracia' appeared at the Roberto Mata School of Photography.
That same year he was also included in the "Miami Life" Grupal exhibition at the Miami Institute of Photography
Reni's work as a photographer covering Miami's Art Basel for the last five years, up until the pandemic also saw him become sought after for his work.
He says: "Being able to photograph artists at that exhibition was a great experience for me.
"It's not just about the art; it's about the people behind the art," says Reni.
Reni also worked covering the Miami Book Fair as a photographer.
At the same time, he also continued to expand his portfolio of work on those who were seen outside of normal society.
His documentary work featuring the Venezuelan singer Yva las Vegass was widely lauded.
And Reni also began a documentary work with other artists, including Venezuelan's Rolando Peña.
"The work I do with other artists, it's all about documenting the lifestyle of the other artists here in the USA."
This is how 'Miami Power' came into being just before lockdown in 2020: "I wanted to present a portrait of artists who were African and Cuban. As well as creatives including musicians and dancers from Puerto Rico, "says Reni.
"For African and Latin people here in the US, it can be very difficult.
"They have no connection. I wanted to showcase their talent and give them that connection. These are up and coming people in their field.
"This is the next generation of artists. Most of them have shared the stage with huge talent, including Gorillaz and Erykah Badu. This is the start of their trajectory to have their moment."
Reni's work on Miami Power has led him to compile the material for his next exhibition, which will showcase in the city in March 2021.
Providing COVID restrictions have been lifted, his next exhibition will be of his images from five years of photography of the Ultra Music Festival .
"Ultra is the very definition of how underground can become mainstream," says Reni.
"The images are raw and open and show people as they make connections with each other. And how they can be doing that or just feeling their own space in a crowd of people."
The exhibition will be held in two locations simultaneously as the festival, or just before it in March.
The venues include Focal Beer Café and the Art Deco Museum.
Reni says: "For me, the two venues are the perfect combination of old and new. I want to marry all of those things together in this exhibition and give people hope for the future.
'We really need that now more than ever."
Reader insights
Be the first to share your insights about this piece.
Add your insights