Homecoming
Profound Black Images of Gordon Parks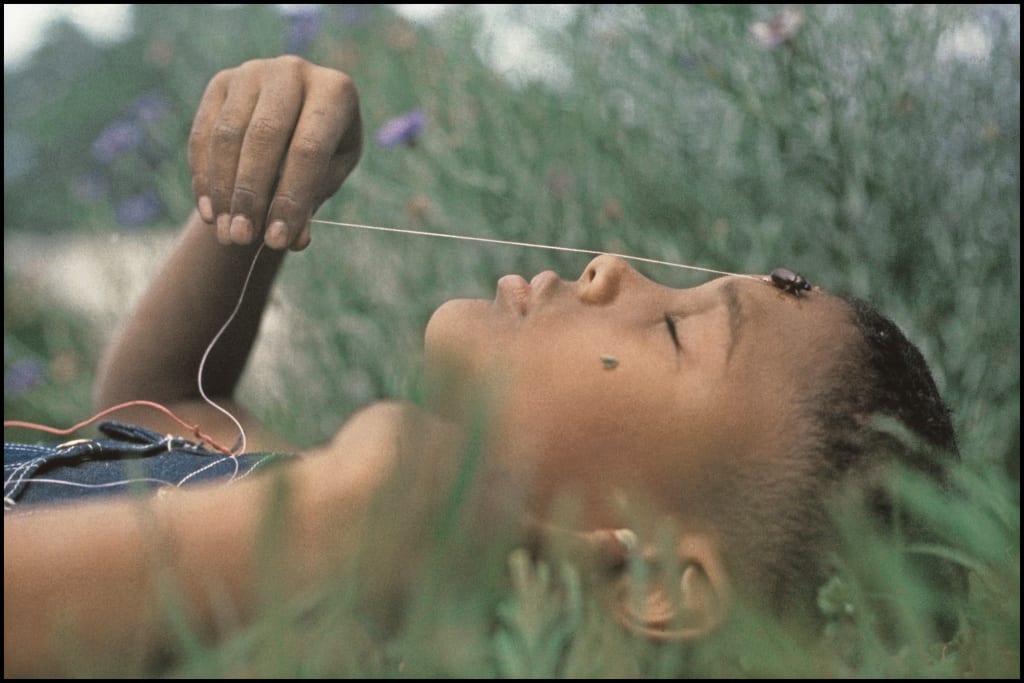 National Gallery of Art, Museum of Fine Art, the High Museum of Art Atlanta, and Boston Museum of Fine Arts. Plus a few others encapsulates timeless art by the late great Gordon Parks to be seen in person to this day. Personal favorite and one the most impactful image based cinematic medium use of photography for the 20th and 21st century is by a black man. While also unknowingly relating to his life story to a sense and extent.
Element
Gordon Parks was genuinely a profoundly and immediately inspirational impact on my life through the strong visual references of his work recreated in the Kendrick Lamar 'Element' visual. Summer of '2017'.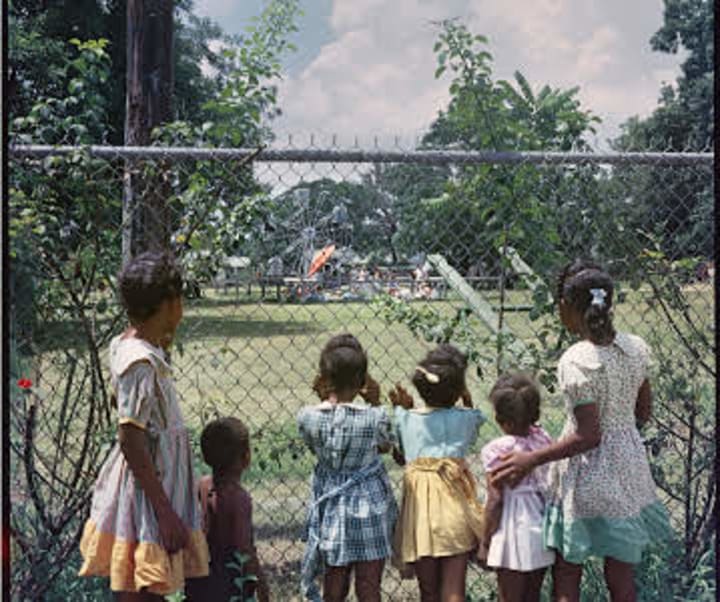 Strong Representation of Black America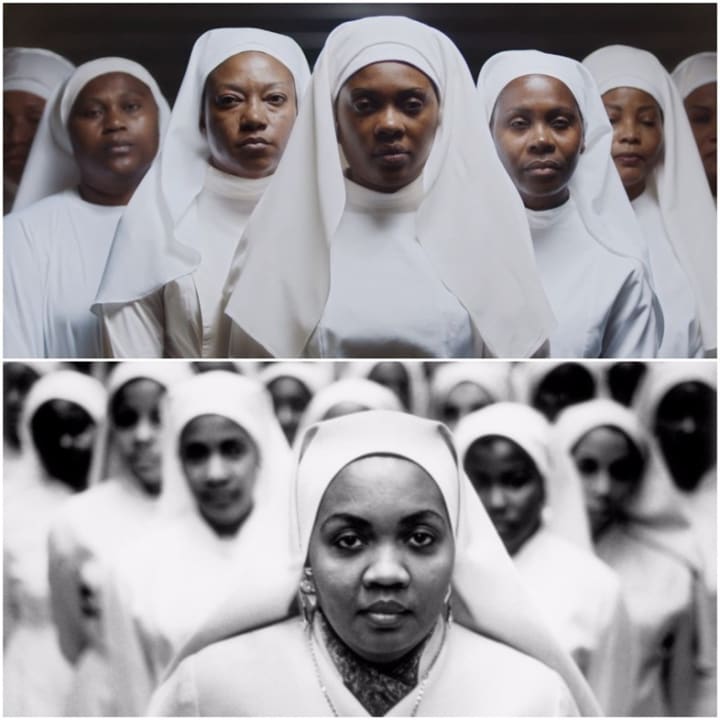 Period Social Realism: Black life showcased through storytelling with photography. The work being categorized under the social realism period of art.
Encasing the importance of photography through his work, a everyday hero for black people, capturing with fine execution and taste in his profession showcasing my people, black people in the most beautiful, realistic, and meaningful way. Highlighting our strengths, beauty, and hardships for decades with clear cut precision. Highly commend Mr. Parks for a strong representation for Black America, and black people worldwide since the emerging of the 20th century up to the 21st.
Gordon Parks was an American photographer, musician, writer and film director, who became prominent in U.S. documentary photojournalism in the 1940s through 1970s, mainly in issues of civil rights, poverty and African-Americans, and in glamour photography.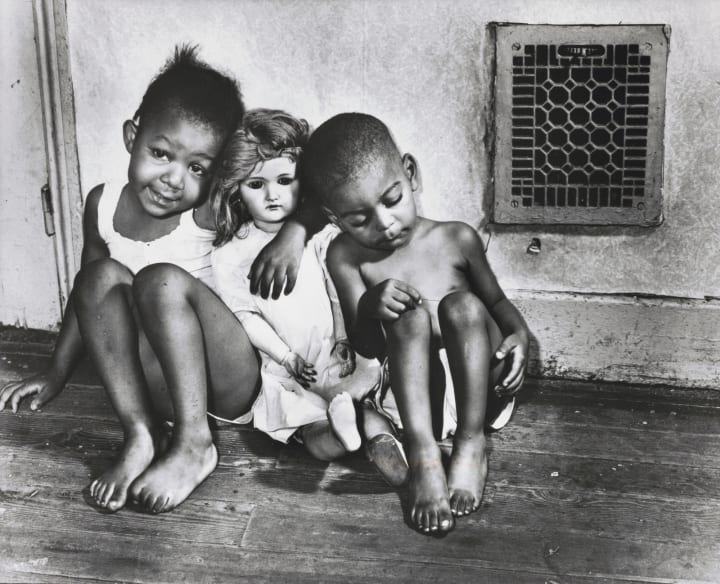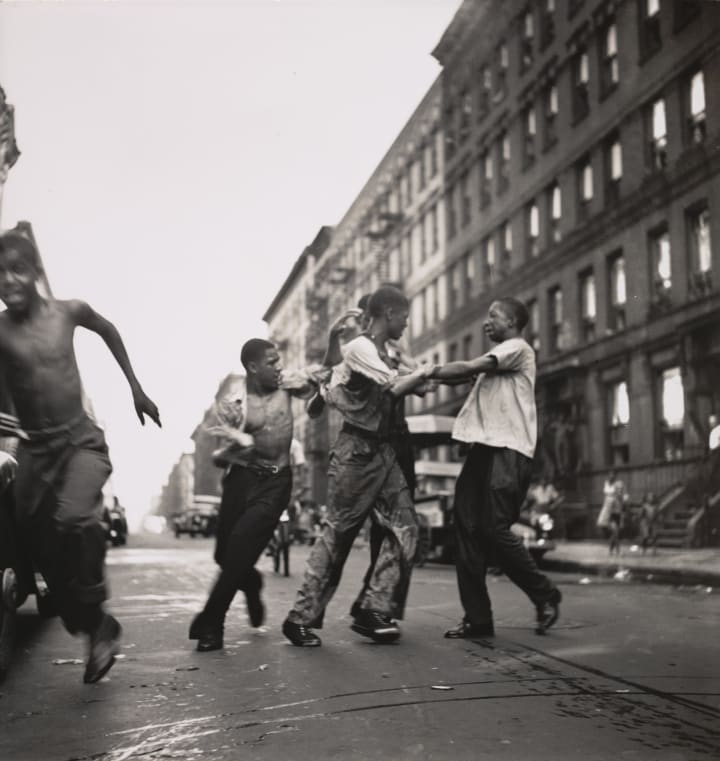 As the first famous pioneer among black filmmakers, he was the first African American to produce and direct major motion pictures. Developing films relating the experience of slaves and struggling black Americans, and creating the "blaxploitation" genre. He is best remembered for his iconic photos of poor Americans during the 1940s, for his photographic essays for Life magazine, and as the director of the 1971 film Shaft. Parks also was an author, poet and composer.
Photography: Gordon Parks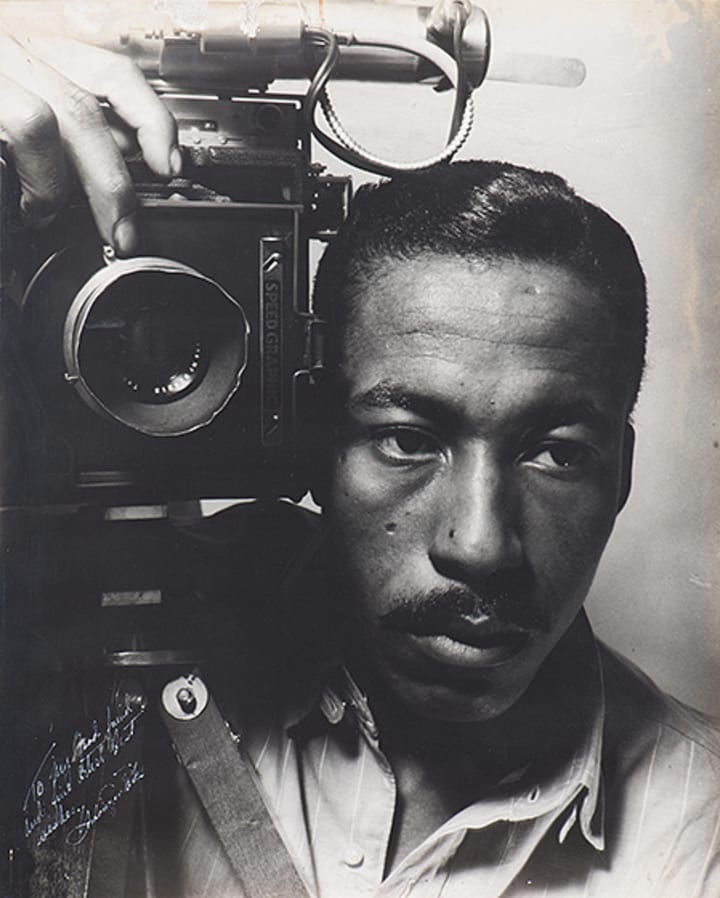 Career life story told throughout in minor synopsis below.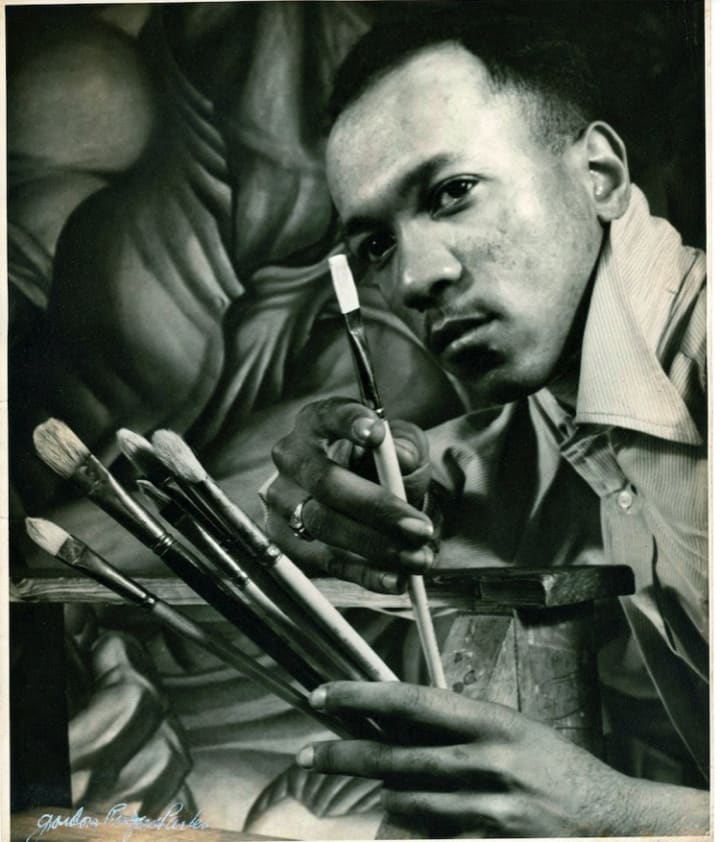 He then created my personal favorite piece.
American Gothic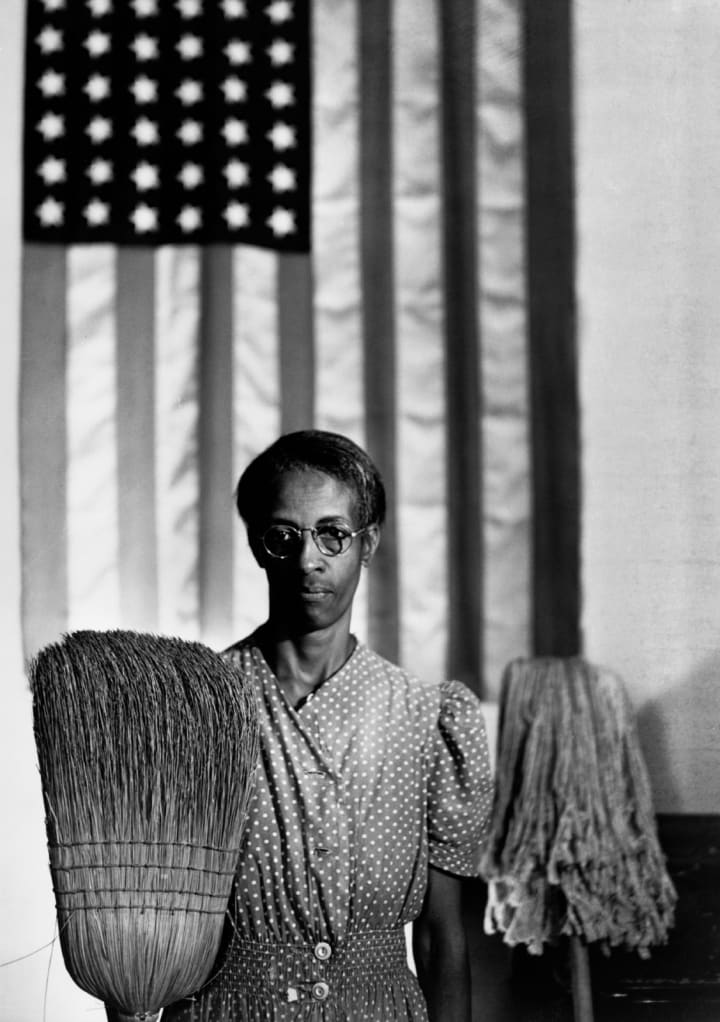 American Gothic. Washington, D.C., named after the iconic Grant Wood painting, American Gothic, a legendary painting of a traditional, stoic, white American farm couple. Which bore a striking, but ironic, resemblance to Parks' photograph of a black menial laborer.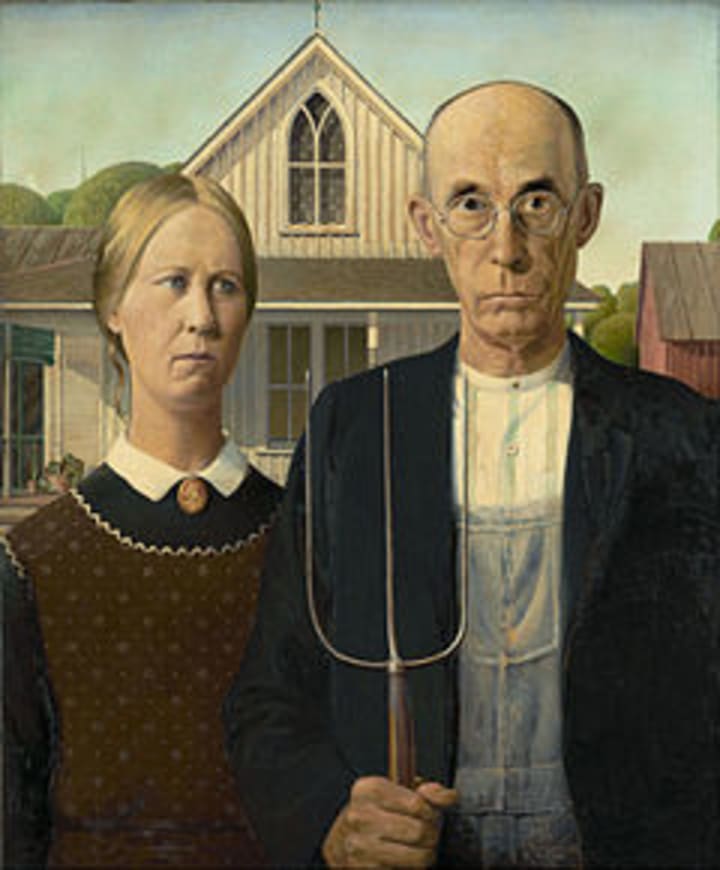 Parks photograph shows a black woman, Ella Watson, standing in front of an American flag hanging on the wall, a broom in one hand and a mop in the background.
Personal Exposure and Connection
Personal resonating facts of this piece that connects to me is the beauty of the pain captured in the photo, while a real life tie to it is I was strangely struck by what some of my friends said to me coming from work one day, I worked at a high school etc. I worked as a TSS agent therapeutic staff support employee, and friends I was born in raised with from my neighborhood in Philadelphia instantly asked me and assumed everytime I'd come through to visit always thought I had a job as a custodian worker, in I'd be genuinely confused as to why if you see a young black man coming from a job dresses in business attire he has to have the lowest ranking job being a janitor, cleaner, nothing more then the "help".
I recently came to a understand over past experiences between the few years since I started that job in 2016, and my analysis is my people and society in general aren't used to a particular young black men having such important roles in jobs from helping multiple kids throughout different levels of the education system starting from 21 years old to any other field of work etc., while dealing with modern low key advert racism and discrimination. Those encounters brought me clearity that all mind states on both sides of the spectrum is deeply rooted and a lot of work to have a common ground on understanding for society as a whole has to take place for things of those nature's to not take place.
A piece like American Gothic reinforces and reminds me of why I connect and resonate with such body of works. Parks had been inspired to create the image after encountering racism repeatedly in restaurants and shops in the segregated capital city as well.
Body of work.
(Parks' overall body of work for the federal government using his camera "as a weapon would draw far more attention from contemporaries and historians than that of all other black photographers in federal service at the time.)
Gordon Parks X Muhammad Ali 2020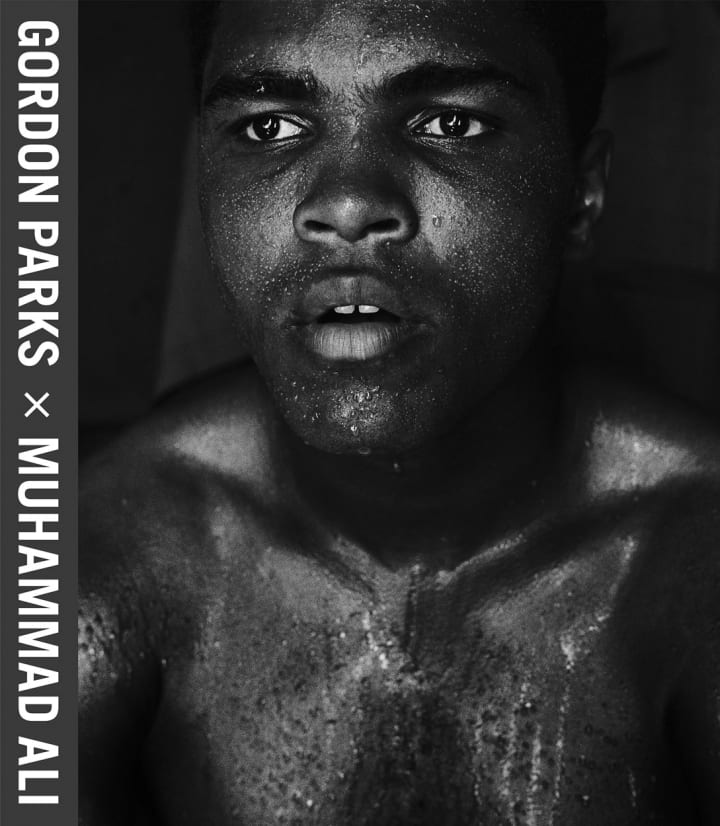 2020: Gordon Parks X Muhammad Ali, The Image of a Champion, 1966/1970, Nelson-Atkins Museum of Art, Kansas City, Missouri. Comprising photographs from two Life magazine assignments.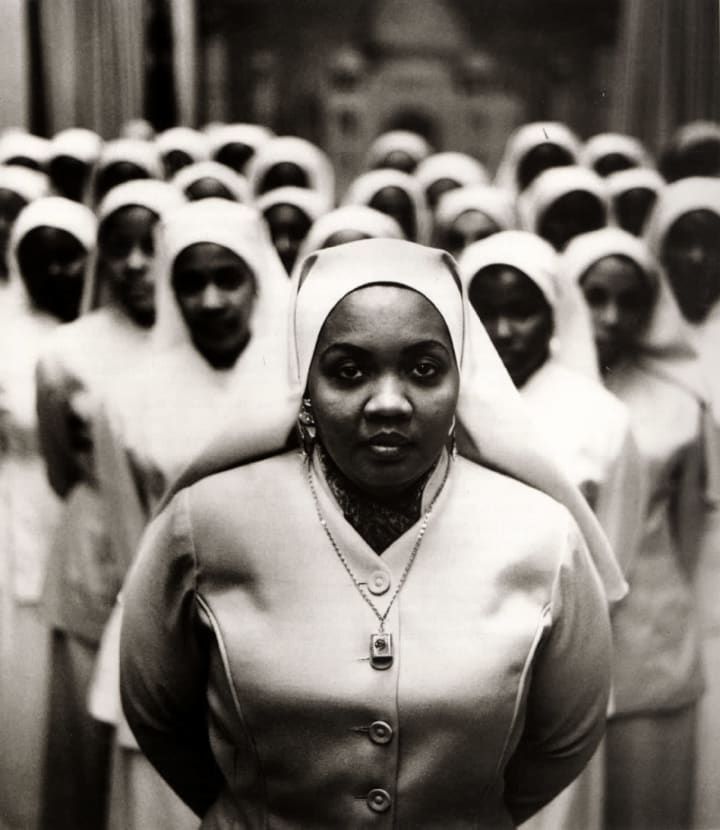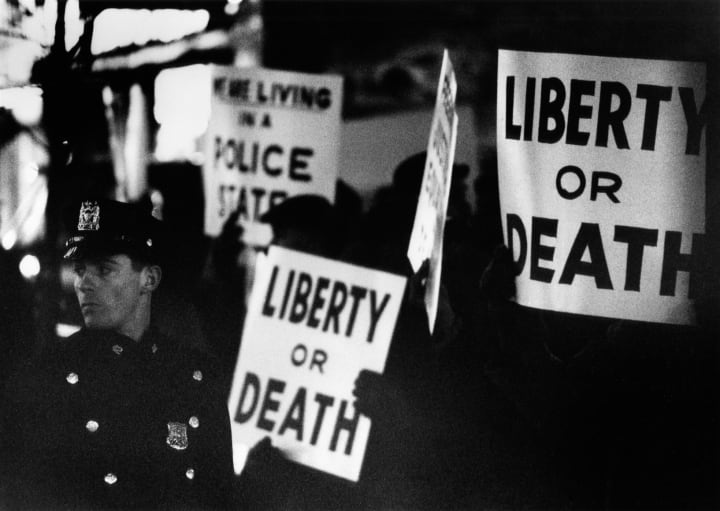 "The Restraints: Open and Hidden," illuminated the effects of racial segregation.
Film Pioneer of Blaxploitation Awakening America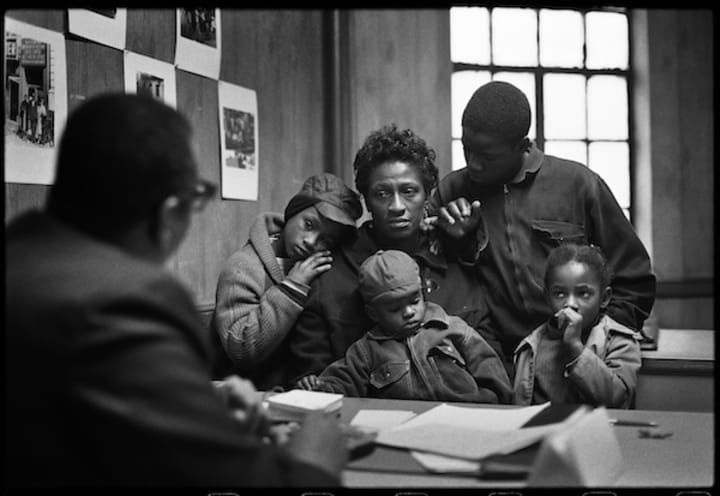 With his film adaptation of his semi-autobiographical novel, The Learning Tree in 1969, Parks became Hollywood's first major black director. It was filmed in his home town of Fort Scott, Kansas. Parks also wrote the screenplay and composed the musical score for the film, with assistance from his friend, the composer Henry Brant.
Shaft, a 1971 detective film directed by Parks and starring Richard Roundtree as John Shaft, became a major hit that spawned a series of films that would be labeled as blaxploitation. The blaxploitation genre was one in which images of lower-class blacks being involved with drugs, violence and women, were exploited for commercially successful films featuring black actors, and was popular with a section of the black community.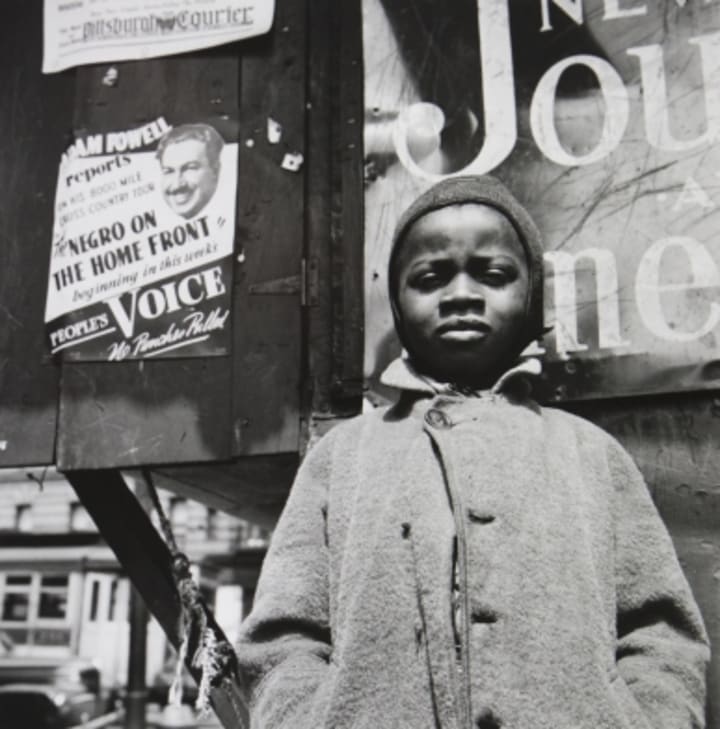 Musical and composer life path, began at his first job being a piano player in a brothel when he was a teenager. Parks also performed as a jazz pianist. His song "No Love", composed in another brothel, was performed during a national radio broadcast in the early 1930s.
Parks composed Concerto for Piano and Orchestra (1953) at the encouragement of black American conductor, Dean Dixon, and his wife Vivian, a pianist, and with the help of the composer Henry Brant. He completed Tree Symphony in 1967. In 1989, he composed and directed Martin, a ballet dedicated to Martin Luther King, Jr., the civil rights leader who had been assassinated. Rest in peace MLK and Malcolm X.
Honorable Mentions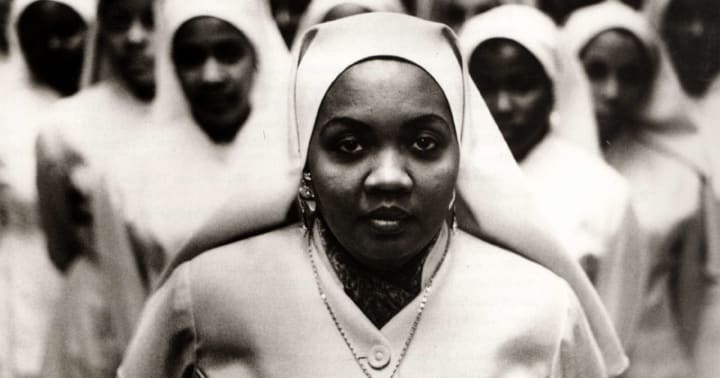 In film: With his film Shaft, Parks is credited with co-creating the genre of blaxploitation, an ethnic subgenre of the exploitation film that emerged in the United States during the early 1970s. The action film also helped to alter Hollywood's view of African Americans, introducing the black action hero into mainstream cinema.
Director Spike Lee cites Parks as an inspiration, stating "You get inspiration where it comes from. It doesn't have to be because I'm looking at his films. The odds that he got these films made under, when there were no black directors, is enough."
In music:
Parks is referenced in Kendrick Lamar's music video, for his song, "Element". In the music video some of Parks' iconic photographs are transformed into moving cinematic experiences.
Homecoming
"I suffered evils, but without allowing them to rob me of the freedom to expand."
"The guy who takes a chance, who walks the line between the known and unknown, who is unafraid of failure, will succeed."
"At first I wasn't sure that I had the talent, but I did know I had a fear of failure, and that fear compelled me to fight off anything that might abet it." - quotes by Gordon Parks.
Rest In Peace.
All photography images by Gordon Parks.
The end written by Yenomi Wesley.