Going Wide with the Laowa 10-18mm f/4.5-5.6
An unbiased review of one of the widest lenses available on the market for full frame interchangeable lens cameras.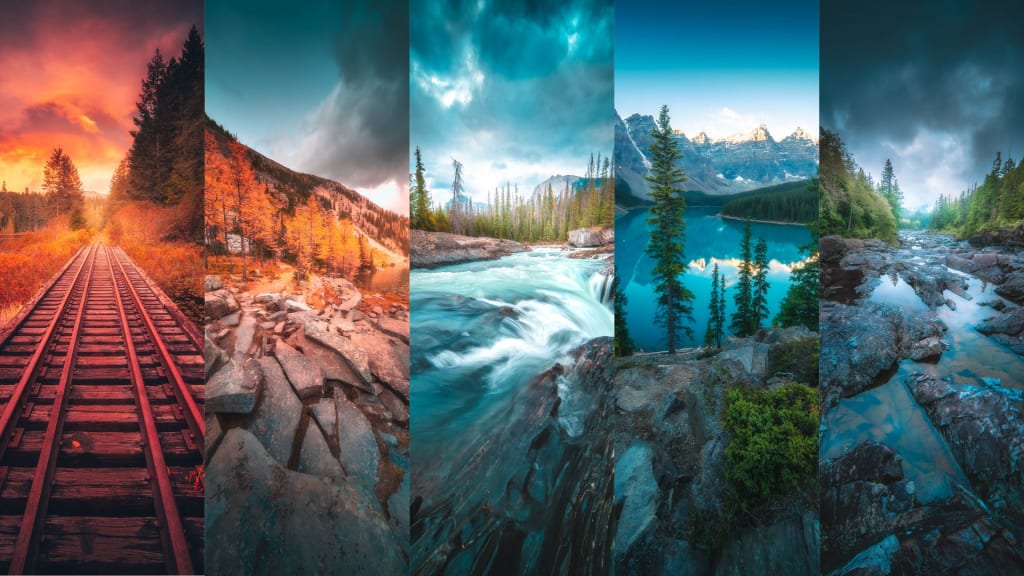 This review is for the Venus Optics Laowa 10mm-18mm f/4.5-f/5.6 Sony FE lens. This was kindly sent to me by Laowa for testing purposes. I am not sponsored or being paid to write this review. However, there will be a couple affiliate links at the top and bottom of the page to check out this lens for yourself.
You can go have a look at the lens here: www.venuslens.net
Now, before I jump into this review, let me make it clear that I create colorful and enhanced photographs for a living. I am in no way a professional when it comes to reviewing gear as this is something I very rarely ever do. So for this review, I'll be focusing a bit less on showing you technical aspects such as sharpness, distortion, flare resistance, et cetera and more so on how useful this lens is for finding new compositions in your landscape photography. For a more technical review, I recommend checking out this review on phillipreeve.net, those guys never miss a beat when it comes to reviewing lenses.
Throughout this review, I will be sharing before/after's showing some of the images that I captured and edited using this lens. And I will include all the settings that you need in order to understand how I captured these photos. I want to show you how the RAW photos look out of camera, and also show you the direction of where I took those images through post-processing.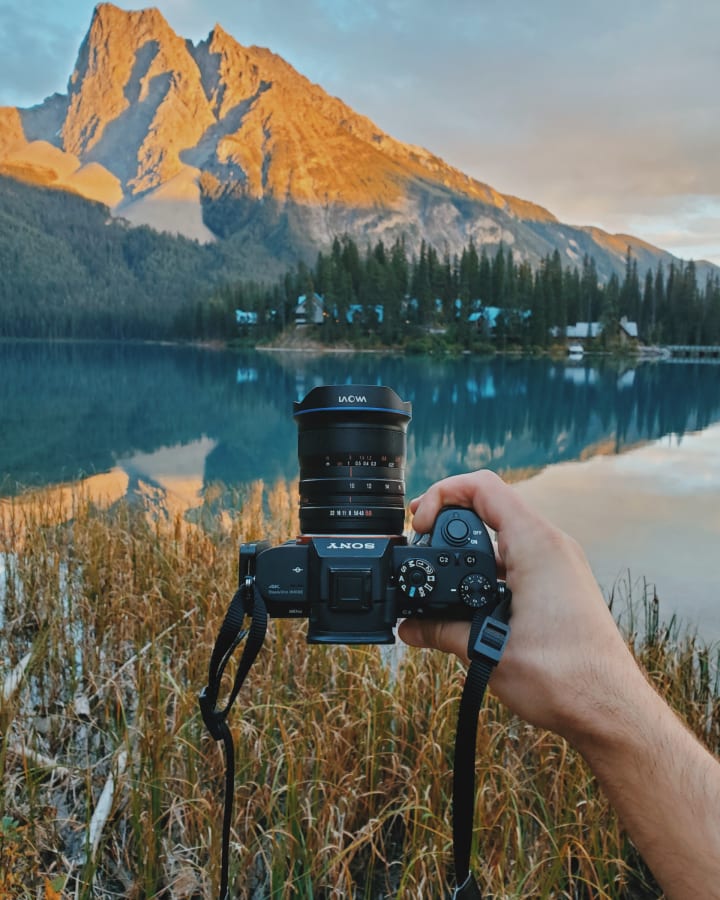 Now, before we jump into the artistic capabilities of this lens, I want to briefly talk about the technical aspects of this lens that I enjoy and the aspects that I do not.
Size:
First off, the size. This lens is tiiiny! In comparison to most wide-angle zooms on the market, this lens is really quite 'pocketable'. I was amazed when I took this lens out of the box just how small it really is. Of course, this is largely in part due to the lack of electronics in this manual focus lens and the relatively small apertures. But for landscape photography, this isn't always that big of an issue especially when shooting on a tripod. Given it's all-metal construction, this lens is a bit heavier than say some slightly larger all-plastic wide-angle lenses such as the 17-28mm f/2.8 from Tamron. But for me, I prefer having that premium feel look and feel in exchange for a little added weight to my setup. Given how small this setup is on the A7Rii, the added weight is hardly noticeable.
Handling:
The feeling of this lens is quite premium given it's size and construction. The zoom and focus is very smooth and easy to control. I did however find myself often confusing the zoom ring for the focus ring when not looking, and vice versa, since I am used to the zoom ring usually being above the focus ring. But this is something that is not hard to get used to. The aperture ring also feels pretty good, thought I would have liked it to have a bit more solid of a click since I often found I was accidentally switching apertures when trying to focus through the viewfinder.
As with many manual focus lenses, infinity was in fact not focused at infinity on this lens. I found that for my copy, I had to focus at about 1m on the dial in order to obtain true focus at infinity. I also noticed that when I took out the UV filter on the bottom of this lens, it completely threw off focus and I was unable to achieve infinity at all. This can usually be adjusted in mf lenses, and giving this was a demo copy that I received, it could simply be my lens that had this issue. This isn't really much of a concern or surprise for me though, as just about every manual focus lens I have ever used has never focused to infinity right on the 'infinity' symbol displayed on the focus ring.
I also wish I could screw on a polarizer to the front, but as with just about any ultra wide angle lens on the market; this is just not possible with the lens on it's own. Fortunately, Laowa does make a filter holder that attaches to this lens and allows you to use any type of filter. I was unable to test this since they didn't have any available testing units for me at the time of sending me this lens. But I can imagine it would be a pretty straight forward process to use this filter holder.
Performance:
I absolutely love the perspectives I can capture with this lens. Shooting at such a wide angle as 10mm is really something unique, especially when the widest I'd typically shoot before was 17mm. However, with such a wide perspective wrapped in such a tiny package, it's expected that this lens is not going to perform to the same degree as it's more expensive counterparts. This lens suffers from a decent amount of vignetting and color casting, which though this not a huge surprise for such an ultra wide angle lens, it is difficult to correct in Lightroom or Camera RAW given the fact the lens profile is not available for this lens in particular automatically. You will have to download and install the profile yourself, which can be found here.
Sharpness is not at the level I would prefer it to be. But I was often comparing it to the sharpness levels of the Tamron 17-28 f/2.8, which is really an unfair comparison given that is a more 'common' focal range and that lens is priced higher than the 10-18. I am also very much a 'pixel peeper', so you may not even notice that much regarding sharpness in your use with this lens. Plus with proper masked sharpening in Lightroom and/or Photoshop and by stopping this lens down to a sharp aperture, it's relatively easy to achieve decently sharp results.
Artistic Benefits:
Having this lens in my bag has been so useful for capturing compositions and perspectives that I otherwise wouldn't be able to capture.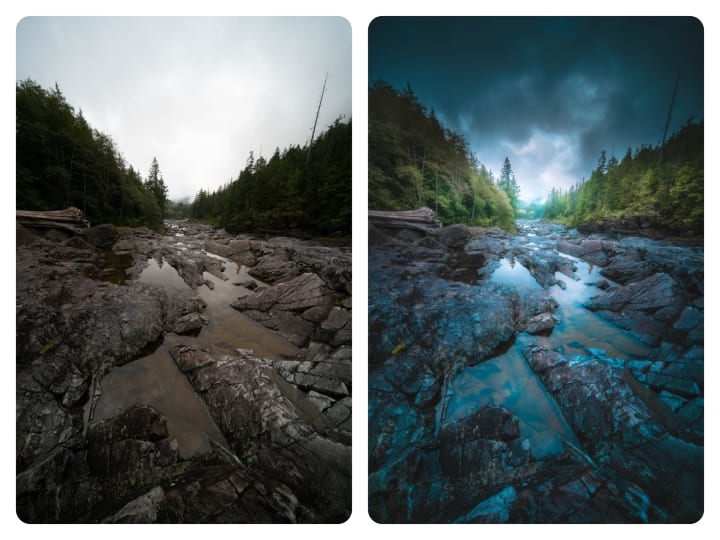 The possibilities are really endless when it comes to shooting wide angle landscape scenes with this lens. The range that you have between 10-18mm is quite useful for narrowing down the exact wide-angle composition that you're hoping to capture.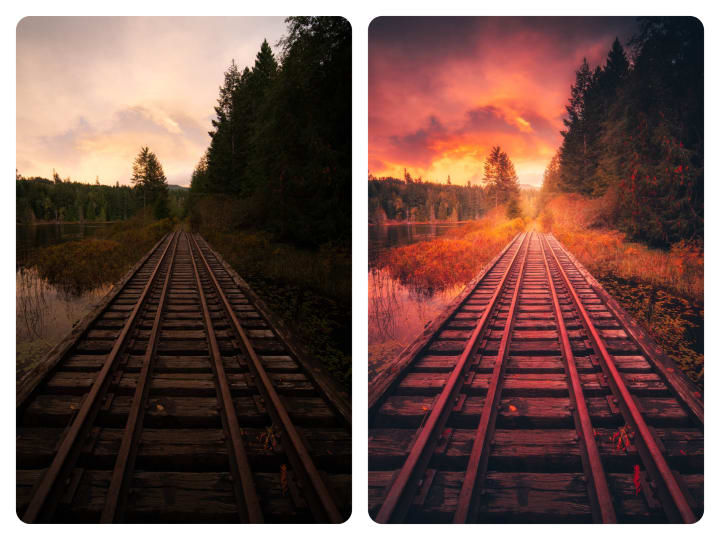 I definitely found this lens to be sharpest at 10mm, which works out well given I was pretty much always using this lens for that focal length in particular. However for the moments when I was unable to switch lenses quickly enough, say to my sharper Tamron 17-28 for example; this lens did just fine zooming in to it's 'tele' end at 18mm.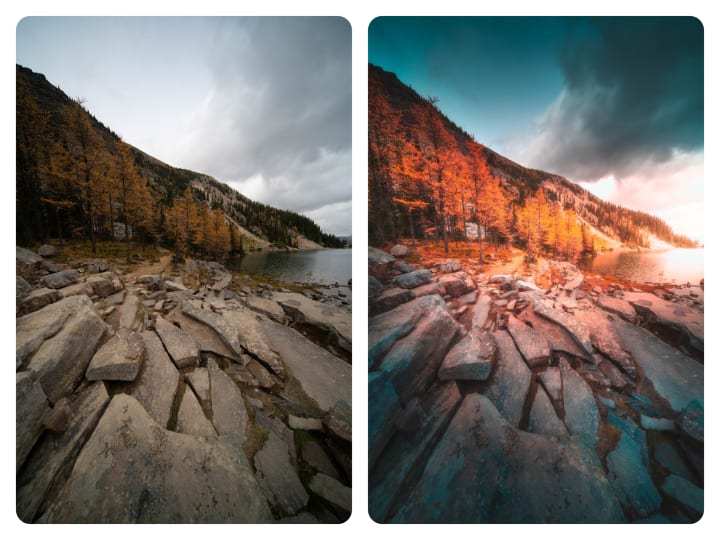 I especially enjoyed capturing unique and intricate foregrounds with this ultra wide perspective. Normally for a scene like the one shown above, I would be unable really capture much of the rocky details in the foreground. But at 10mm, I could make this scene look so much larger and bring a bunch more emphasis to this rocky pathway at my feet.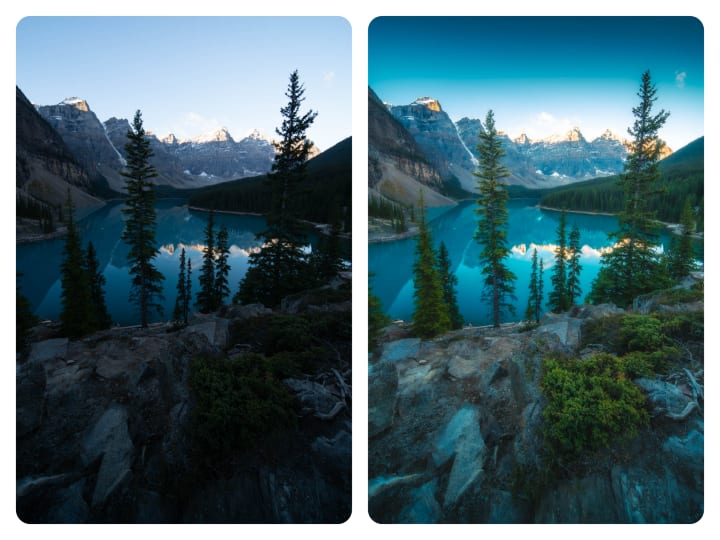 At such a wide perspective, I was able to capture foregrounds in otherwise 'close-up' scenes such as this famous view of Moraine Lake. The great benefit of this is having the ability to capture unique shots that are different from the ones normally captured at such popular locations as this. Yet another reason why having an ultra wide angle lens can be so useful for your landscape photography.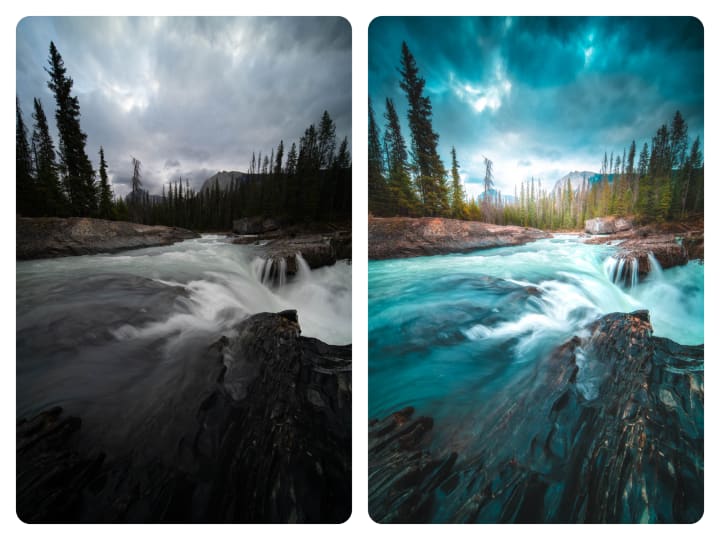 All in all, I found this lens to be quite useful during my travels. I still didn't use it as much as my main lens, the Tamron 17-28mm f/2.8, but this is mainly due to the fact I was unable to use a CPL with the Laowa since I didn't have the filter holder and also in part to the differences in sharpness. Other than that though, I still found the Laowa 10-18mm f/4.5-f/5.6 to be a very welcome member of my camera bag. And though it may not be a show-stopper when it comes to delivering super sharp and pristine images; I found this lens to be perfectly adequate for my use and I would happily make some big prints of the images I created using this lens.
Should you get an ultra-wide lens for your landscape photography? That's entirely up to you and how often you find yourself wishing you had a wider lens. But I think if you often shoot wide and wish you could go wider, plus you would like to expand the compositional possibilities of your photos; then maybe pick up an ultra-wide lens for your bag. The Laowa 10-18mm might just be what you are looking for.
Thanks for reading!
Links:
Check out the Laowa 10-18mm: www.venuslens.net
My website: www.calibreus.co
What to learn how to create your own colorful and dreamy imagery? Head over to my online store: www.gumroad.com/calibreus
Follow me on Instagram: @calibreus
About the Creator
Hi! My name is Zach and I am a landscape and nature photographer from British Columbia, Canada. I look forward to sharing with you the behind-the-scenes of some of my adventures!
Website: calibreus.co
Instagram: @calibreus
Reader insights
Be the first to share your insights about this piece.
Add your insights