Features of Smartphone Cameras
Photography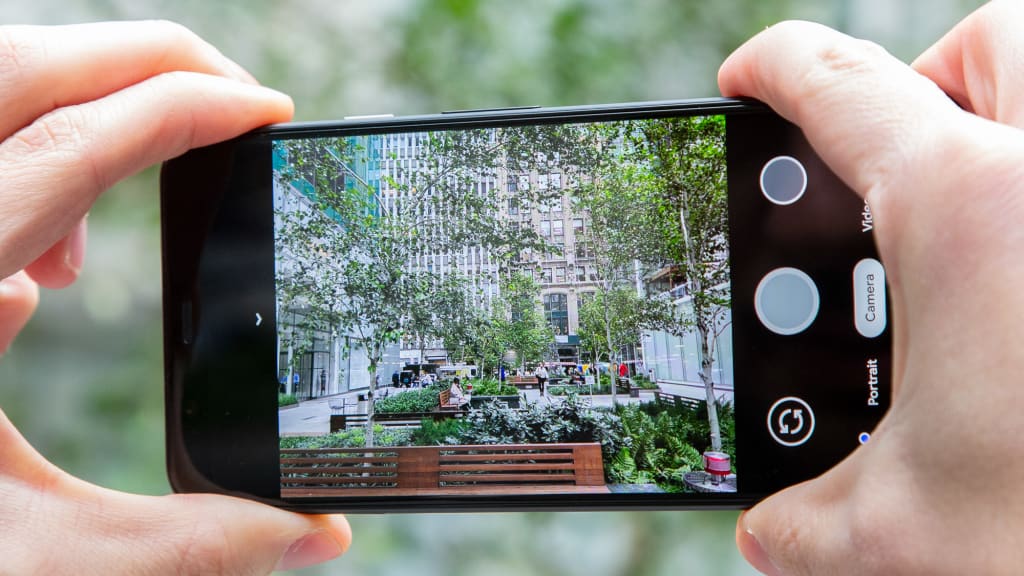 Smartphones have come a long way to become an essential part of our daily life. One of the biggest advantages of Smartphones, apart from its other capabilities is the camera. Smartphone camera fulfils the majority of tasks in everyday life from selfies, social media posting to event photography and video recordings. Smartphones are smaller, thinner and lightweight as compared to digital cameras, and can easily fit into the pocket or purse. Due to the convenience and camera enhancements in recent years, many professionals prefer smartphone cameras over digital cameras. Although, Smartphone cameras has not replaced digital cameras, but they is fast gaining the advance features through their hardware and software enhancements.
Nowadays, smartphones with duel lens front and triple or quad lens back camera are common even in budget phones. Multiple camera lenses help to take best photos without worrying about advance setting controls. So, how to decide which Smartphone to Buy, that has best camera. In this article, we are providing an overview of the various types of lenses and sensors comes built-in with the smartphones with the features they provide:
Standard/Main Lens:
This is the singles lens camera with all the features combined into it. It is just gives an option to take picture without many essential features. It is not ideal for photography.
Wide Lens:
A wide are lens captures the maximum width possible. Even ultra-wide lens are getting in more phones, which goes even further width, which wide angle lens can't cover. It is ideal for taking landscape shots. Although, ultra-wide lens may produce some amount of distortion in the pictures, but the modern Smartphones' software adjustment capabilities maintains the natural looks.
Telephoto Lens:
Telephoto Lens with the second lens and a sensor, allows you to further zoom in without physically moving towards the object and take photos. Some phones combine the optical and digital zoom to create a hybrid system, which can zoom even closer. By merging the data from multiple lenses, telephoto lens blurs the background to focus more on the object, creating the beautiful bokeh effects in the picture.
Macro Lens:
Macro Lenses are used to create detailed close-up, macro level photographs. They take very high quality photos of extreme close-up. They are best for smaller/tiny objects in greater detail.
Monochrome Sensor:
Monochrome Sensor is a dedicated sensor to takes black and white photos. It comes with many smartphones which has its own benefits. The real benefit of black and white pictures is the crisp and sharp image. That is why many photographers prefer them. Another one is their vintage look and feel. Although not many phones have monochrome sensors, but those who have this feature (which can be found within the camera app's settings), increase the versatility of pictures taken.
Depth Sensor and 3D ToF Sensor:
Depth sensor also referred as ToF (Time-of-Flight) sensor (mostly in newer flagship phones), creates depth effects to the image. With augmented reality rendering, it produces the professional style blur effects which are known as Bokeh Effects.
OIS or EIS:
Image Stabilization is vital, as without it, the pictures will get blurred and videos will have a jelly-like effect, because of shake of the hands. To avoid it, mobile phones cameras are coming equipped with OIS or EIS or a combination of both. OIS (Optical Image Stabilization) is a hardware driven approach which uses MEMS (Micro-Electromechanical System) gyroscope to detect movement and regulate the camera, accordingly. Whereas, EIS (Electronic Image Stabilization) is a software driven approach to do the same. OIS is mostly beneficial for low light photography, whereas, EIS makes the videos as smooth as possible.
We have tried to explain the different variations in mobile phone cameras in simple and non-technical way, so that even a grandma could understand them easily.
Let us know what do you think about it in the comments.
In this chapter we will look at several questions. What is the relationship between photography and memory? How can a still image/photograph produce or recall memories? What information do we get through photographs and through memories? How do memories transform through language and what does naming/defining memories do in terms of remembering and forgetting? How do the images/memories exist through projection?

Using the help of tools, heal, water, and even fire, these 10 Polaroid manipulation techniques are sure to amp up any photographer's skill set. With some of the coolest end results, these methods will transform your photography with your own hands.

I've loved taking pictures since I was a kid. Everywhere I'd go, a camera always came along too. Until a couple of years ago I never thought about actually making money from them. It was just something I enjoyed doing.

Lighting for video takes some skill. It's not an easy task. It took me a while to figure out what looks right, what looks natural, and what the heck I actually wanted when I was given a script or wrote my own script with specific settings.

My motto is "bare your skin," meaning be yourself in life and find comfort in being you. As a photographer I try to have the people I photograph become comfortable around me and be vulnerable with the camera. It is important to me that I am able to show people the beauty that they bring to this world and that is something I am working on doing for myself. Now we all know the statement, "photographers are the worst subjects." Yes, it is true at least for me. It is this sense of lack of control, we've made it up in our mind that it is already a bad picture or that we are not photogenic enough.

I'm a surfer. An environmentalist. A writer. And last, and most importantly; a photographer. I've had a camera in my hand since day 1, and I've never known anything different. Yes, I am a Gen Z'er—so I've never known anything different than digital; the curse of this generation and the epitome of instant gratification. But it doesn't mean that I don't know what film photography is. I actually own 2 film cameras and have been learning to use them recently.