End of America
Oyster, Virginia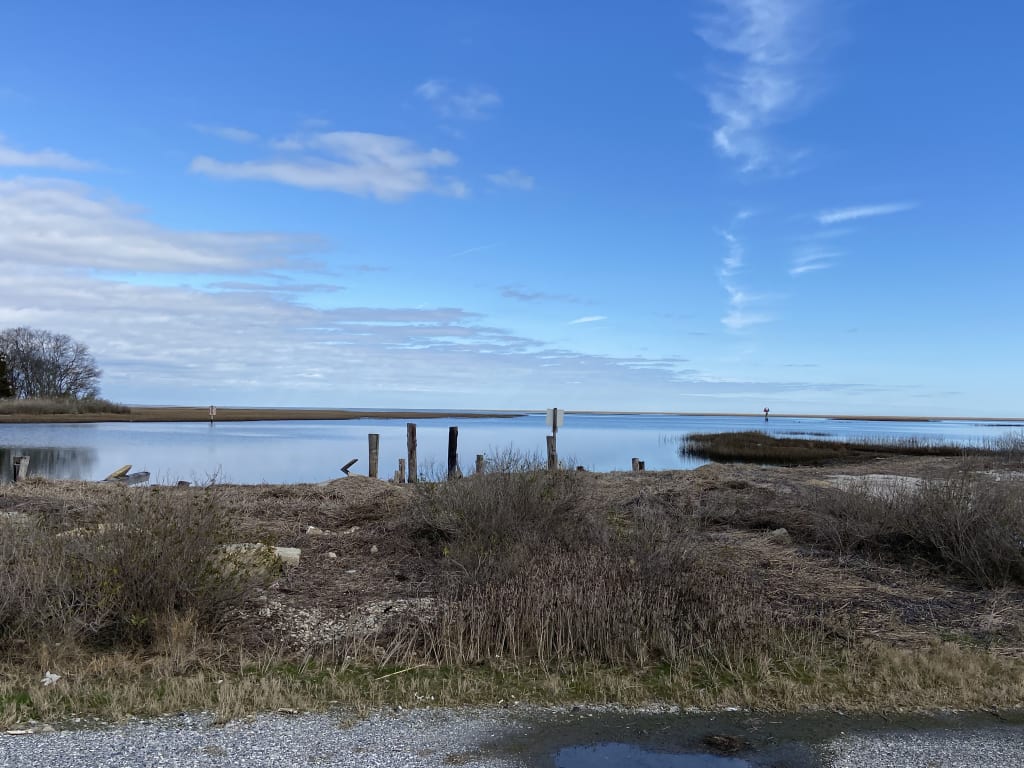 End of America
On an abnormally warm January afternoon I joined three friends for for a 20ish mile bicycle ride. The previous five days had been cold and rainy and I was craving an excuse to get outside. I was also looking forward to get back on my bicycle. As a previous competitive cyclist, I deeply missed the time I used to spend on my bike. Not the long training rides, just the comraderie of friends enjoying time together. As a parent with a young child I almost never have the opportunity to take off on my own any longer. These rare moments are cherished even more.
The ride started out overcast, but as we neared the halfway point the clouds began to break and the warm sun appeared. The half-way point in our ride is the end of America, at least in the state of Virginia. We rode to the tiny town of Oyster, Virginia. It's so small it's probably hard to find on most maps. We followed the road until it ended just before the water began. The paved road ended and we were riding on crushed oyster shells for the final yards. Oyster, Virginia thrives and needs the ocean it sits besides. Not surprising by its name, but the town is home to oyster beds and farms. Fresh oyster are plentiful I this region
We needed to take time to stop and enjoy the world around us. Looking out over the ocean, knowing the next land mass was England. It provides you with a surreal experience; knowing how large and vast the world is, and yet, just across that blue ocean lies another country. Was there someone standing at the edge of the ocean looking back towards us? Were they also wondering what lie ahead of them?
The entire ride, but especially this spot reminds you of how much beauty can be found in nature. The peaceful calm of the ocean, with a light breeze and small waves; feathery clouds floating overhead. Only the wind and sea birds could be heard as we stood silently and marveled at this piece of art before our eyes. With the sun kissing our faces I could have stood or sat here for hours. Unfortunately my stomach craved the delicious homemade food cooking back at the house. After taking this picture I picked up a conch shell to bring home to my son. A tiny token to pass along so he can enjoy and hold in his hands an object created by nature.