Earning Money with Photography
9 Ways to Start Earning from your Photography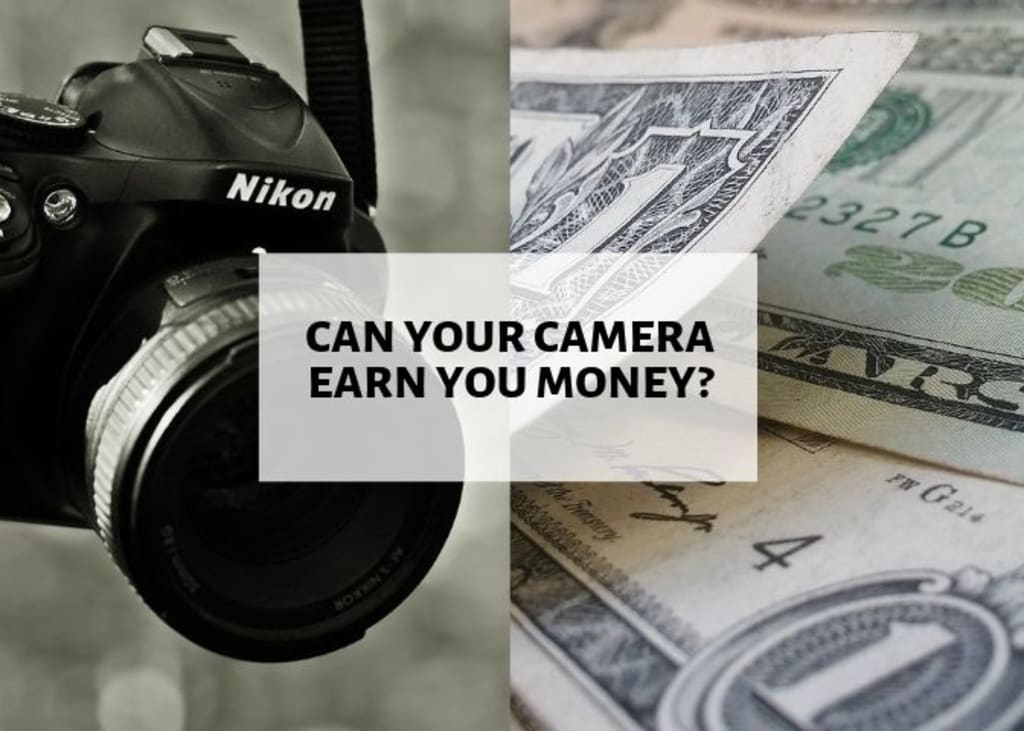 Have you ever wondered if your photography hobby could earn you money? Here are 9 ways you can start!
Portraits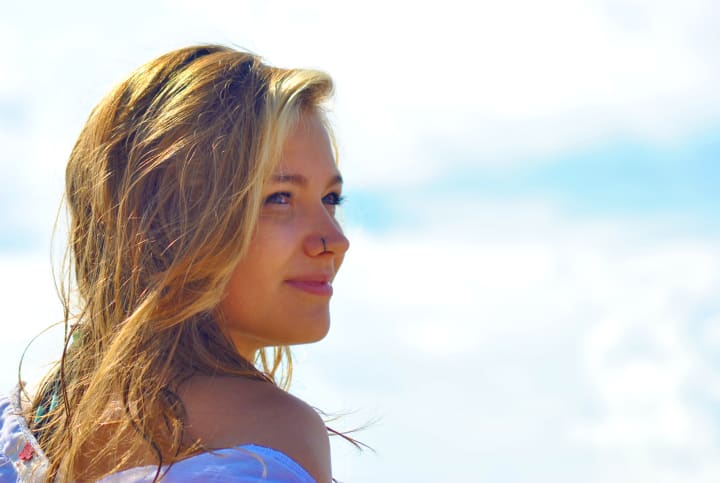 Portrait photography can be a nice income. I started with High School Senior Portraits. Because I did not consider myself a professional at the time I did these for friends who were on a shoestring budget and only asked they cover my expenses. That was key for me because it provided experience AND it started the best marketing possible, referrals! Don't frown at doing work for free—it pays off in the end. The defining moment for me, that validation I needed to begin charging, was the feedback from one of these free sessions. When my client posted his photos on social media his friend was upset that he paid several hundred for his photos and felt my clients' were much better.
You can market these services by referral and social media. If it is in your budget you can purchase Ad space in yearbooks and school newspapers. You can also contact the local schools and inquire what types of advertising you can post at the school.
There are also other types of portrait photography; engagement, new born, family portraits, etc. All of these can be marketed for free with social media and word of mouth. I had a few referrals because my client posted their portraits and someone would ask "who did your photos?" When it comes to free advertising though I would avoid Craigslist. I did try it out and it only produces one inquiry that was price hunting.
Weddings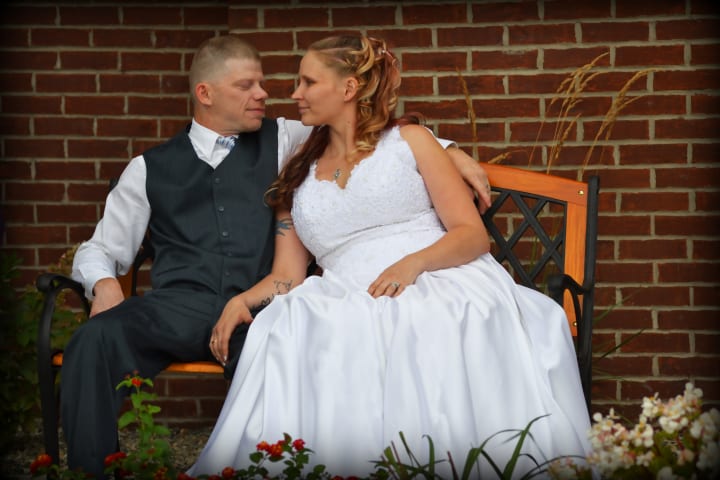 This is another time where you may have to do a few favors for free. If you want to advertise as a wedding photographer, a portfolio is extremely helpful. The referrals go along way and once you have an established portfolio you can start approaching other businesses that provide services for weddings. Strike up a relationship and BAM you have the florist telling the planning bride "this photographer does beautiful work."
A lot goes into shooting weddings and yes they can be fun but also extremely stressful. Make sure you are skilled enough to take this on because it's a one-time deal. Re-shooting is not an option. I strongly advise working as assistant and second shooter to an experienced wedding photographer and gaining your own experience and credibility.
Commercial
This can be a challenge but can pay off with hard work. You need to review your portfolio and ask yourself if they demonstrate value. Not just the technical side which needs to be spot on but the subject is key. When you look at the image is it immediate what the star of the show is. You can build this portfolio without a client just use products in your life and shoot them as if you were advertising the product. Next step is researching the companies you would like to shoot for. Determine who you need to contact and start by reaching out and providing them a few free images of your product shots with their product. Post the images and tag the company. Are there local companies you can market yourself to? Go see them and show them your work. Most companies have social media or some form of advertising that needs images. If it is a small company that doesn't have social media maybe you can pitch them on having a free business social media account that they could use your product shots for.
This is not an area where you can get overnight success you need to be patient and be persistent. In some cases you can get a foot in the door by shooting other jobs for an agency that you know your dream client uses. You can start small and work your way up to the product line that most inspires you.
Stock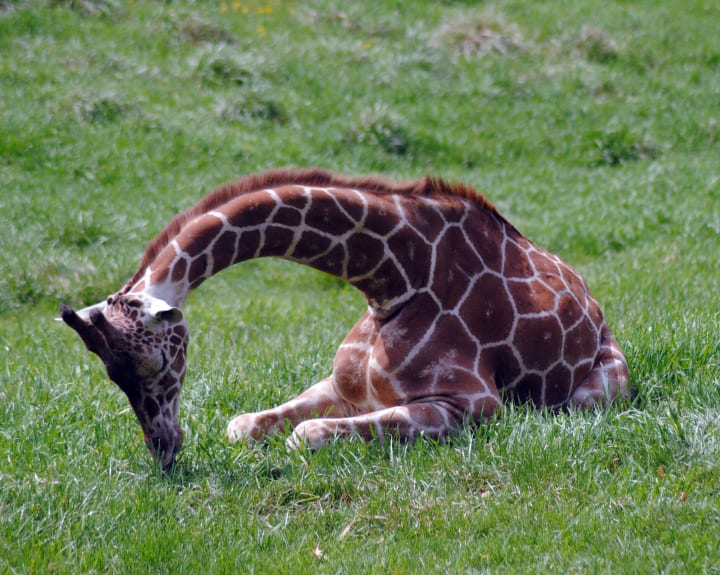 Stock photography is one of those areas that you start out all gung ho and ready to earn that passive income, you jump in, and then reality sets in. You are dealing with submission rejections and very small commission. That being said, the benefits are nice. You do not have to deal with distribution or customer service and in most cases it is a hands off deal once you upload your images. Another benefit is the cost is minimal—most sites it is a free account for contributing.
The key to stock photography is volume if you want to have a passive income that exceeds $25 a month. When I say volume I mean both in quality submissions and volume in sales. Take into account what types of photos typically earn more (nature shots, travel, food, etc). Another thing to consider for success is key wording, make sure you that you are doing the needed "meta data" so your images are searchable. You may want to post in multiple platforms (check rules for exclusivity).
One last thing about stock photography. Read and understand the standards and requirements for having your image accepted!
Prints/Finished Products
Putting together a finished product to sell is another income opportunity. Yes we are living in a digital world where everything can be performed online but there are still many consumers who find and purchase art and home décor in person. By not having a product you can place in someone's hand you are missing a large audience.
Printing your fine art photography allows you to display and sell in galleries, local shops and community art shows. Larger cities and hot tourist spots are a good place to meet with gallery owners but do not overlook your local coffee shop and boutiques. Many communities have annual art shows where you can put together a "booth" to display and sell.
You do not have to limit yourself to just wall hanging prints. You can create coffee table books of your fine art photos, you can put together a magazine style book displaying the beauty of your community or other keep-sake items that community members and visitors will all fall in love with.
Photojournalism
Channel your inner Peter Parker and shoot news worthy content and offer to sell the images to the local paper. If you are skilled at writing you can include an article to accompany the images. Depending on the story you may even want to submit to online news sites.
Human interest stories are a good way to break into this type of work. In some cases it really helps the person or people you are focusing on. Other times it is just a feel good piece and let's face it with all the bad news out there people are craving to see and hear good news.
Contests
There are a variety of contests that you can enter online both free and paid. You can look for contests with certain subject matter or ones that offer different categories. You can review upcoming contests and shoot specifically for that entry. Many offer cash prizes and others offer equipment or simply notoriety (seriously who doesn't want "Award Winning Photographer" on their resume/portfolio).
Pay attention to deadlines and rules. Some competitions are for different levels of photography while others are not. Technical skill is always important and but let yourself be the creative that you are.
Events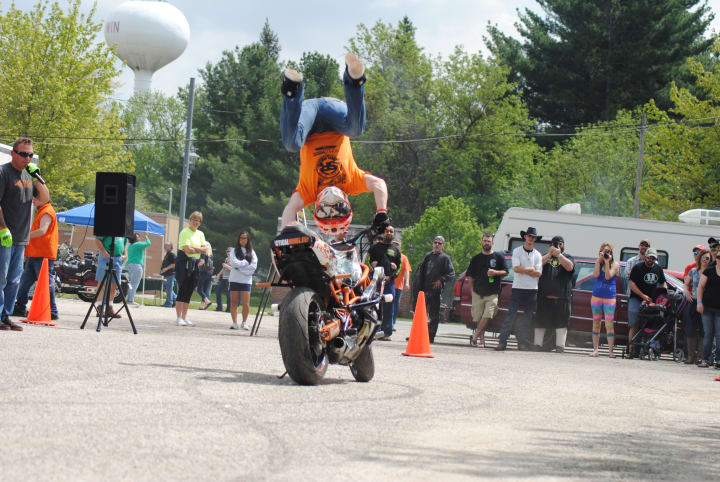 This is one of those spots you may need to shoot for free a few times and then grow from there. Even small towns have full event calendars. I personally started taking photos at my son's football games and at the end of the season I put together a slideshow for him to give to his teammates. It was a small investment but the kids and parents LOVED them. It really helped get my name out there as a photographer. Basically shoot the events and offer the shots to the group putting the event together asking for credit as the photographer, this will get your name out, add to your portfolio, and then contact them when they begin planning the next event and offer your paid services.
You do not need to wait for big community events, you can start off speaking to the track manager at the local races or going to the local T-ball game get some shots of all the kids and the parents may be interested in purchasing prints. I like sports simply because everyone has a number and instead of trying to find the shot of "Billy" when you don't know who "Billy" is the parents can just ask to see your shots of No.9.
Real Estate
Virtual tours of properties for sale are big, and there is a market for this type of photography. The key is making the property look its best, flattering light and picking the right angles to display the beauty and space the home offers. You can contact your local realtor/s and offer to shoot one home for free so they can see your work and then build a working relationship from there.
Once you have established one realtor working relationship you can grow from there. Unless they have multiple listing daily the work will slow down so you want to work with multiple realtors or work for an agency that houses several realtors.
In a Nutshell
Some of these ideas will and won't work for you. Some require more time investment in the beginning for later payoff. The defining factor of success in any and all of these is twofold. Your skill and your determination. In turn this boils down further to a single factor, YOU. Never stop learning and always give it your all. Some photography is not glamorous but you are still working and earning income doing what you want.
The above list is not the only way to make a living in photography and certainly not the highest paying, but it's a start. Most beginnings are humble and the journey is full of learning. These could be your first steps into something greater than you imagine.