dream front yard
locals immersing in the morning saturday sun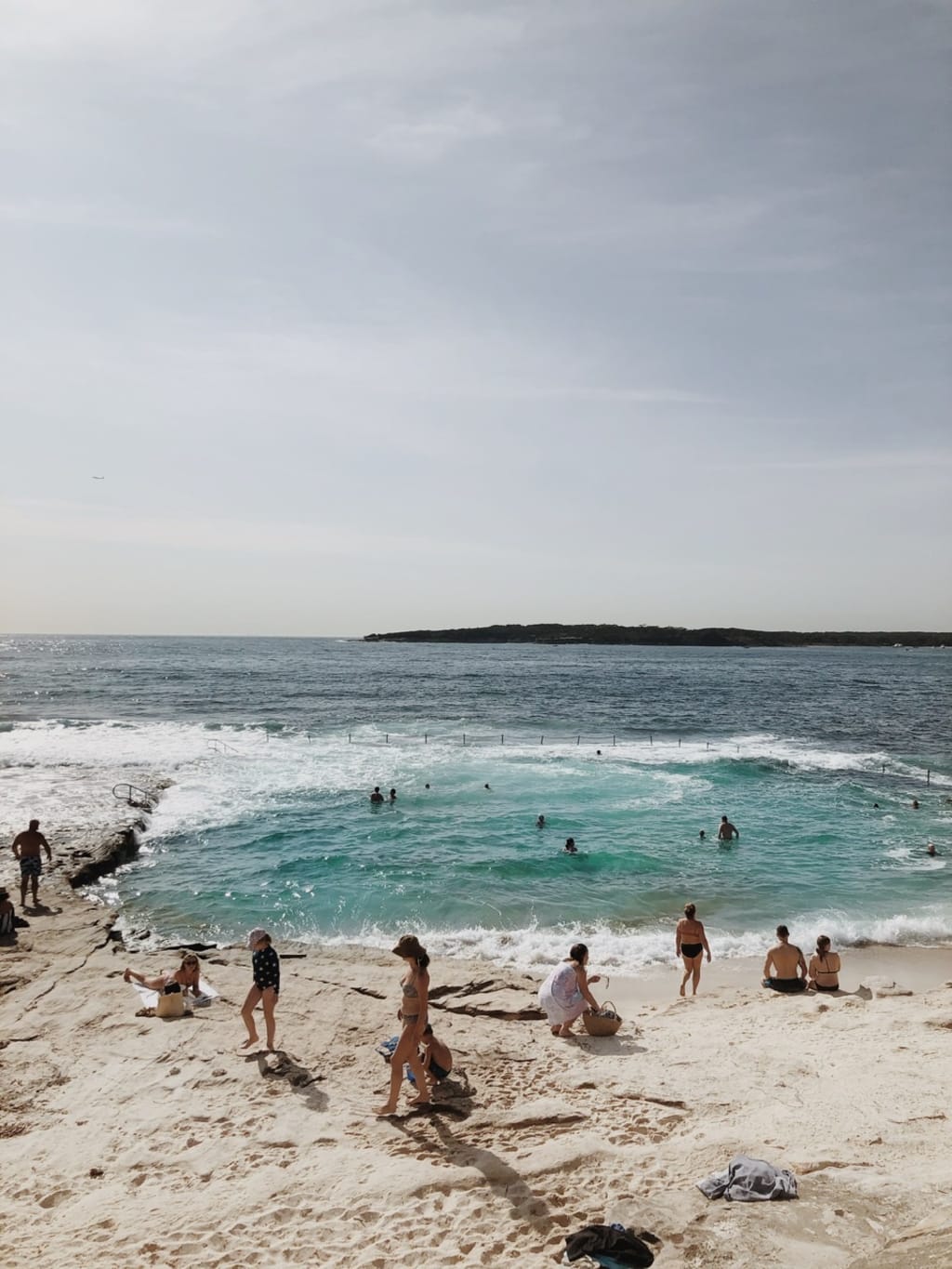 I took this photo of this crystalline rock pool in my hometown at a local surf spot called 'Sand Shoes, Cronulla, Sydney, Australia. This hidden gem of a beach is perfect for watching the world go by- Mums & toddlers learning to swim, elderly men that clearly have spent way too much time in the sun, new couples on first dates, teenage girls gettin' that tan on... (and attractive blonde surfers coming in from the surfs break). It is so relaxing & peaceful to simply observe this cheery coastal community.
The ocean pool is abundant in amethyst coloured shells, seahorses & starfish. Full of nature's pretty little surprises. Every time I take a dip I always discover something beautiful. In fact, once, many years ago when I was probably 8 years of age, I found a blue-ringed octopus, glowing, and resting on the edge of the rock pool. Although these creatures are deadly, and highly venomous… its unique circular patterns were unforgettably beautiful.
I am truely grateful to have been here on this morning.
What brought me to take this photograph?
I spread out my towel on a flat rock, sticking out of a small cliff face, and finished 2 chapters of my new book while simultaneously trying to hide the book title on the cover. Lol. I heard some laughing children splashing about in the water and got my head out of the pages and looked up to the sceanery before me, I realised it would be a sin not to capture my view. So, I whipped out my trusty iPhone 8 (already knowing I'd later upload this to my Instagram story) and carefully attempted to frame the pool, the white sand/rock & the sky while having all the unique people doing their unique things in focus. I really love this photo, because to me it represents the coastal lifestyle & community I am apart of. It evokes feelings of oneness, belonging & safety. I also feel that the colours really set the mood for the shot- the endless hues of blue conjure tranquility & placidness. I also quite like the contrast of the land in the background separating the sky & the sea. I think this asymmetrical horizon has an eye catching effect ;)
This photograph also brings me back to childhood memories, strongly evoking nostalgia within my heart. 'I really should come here more often' is what went through my head when taking the shot. My father is 53years of age and he has been a surfing at this surf break since he was 16. Ever since I was born my parents would take me here, and while my dad would surf, my mother taught me how to swim in this pool. I remember wearing blue floral cozzies with frills on them, with purple goggles that were definitely too tight around my face.
Hearing those children giggling in the ocean pool while I was reading expanded my heart, and reminded me of myself, when I was that age and used to giggle, play and learn to swim in that pool with my mother. This was a very weird but powerful feeling.
To edit this photo, I used the apps Snapseed & VSCO. I applied the filter M5 in VSCO to add warmth & brightness to the shot. In the app Snapseed I turned up the shadows & decreased the ambiance to achieve a brighter & crisper image. I love using simple and efficient edits on my photos, and try my best to make the photographs look timeless & universal, which, when I think of it… is much much different to how I used to edit my photos a few years ago (I used to use trending filters and turn up the saturation wayyyyy to much- ahhh!)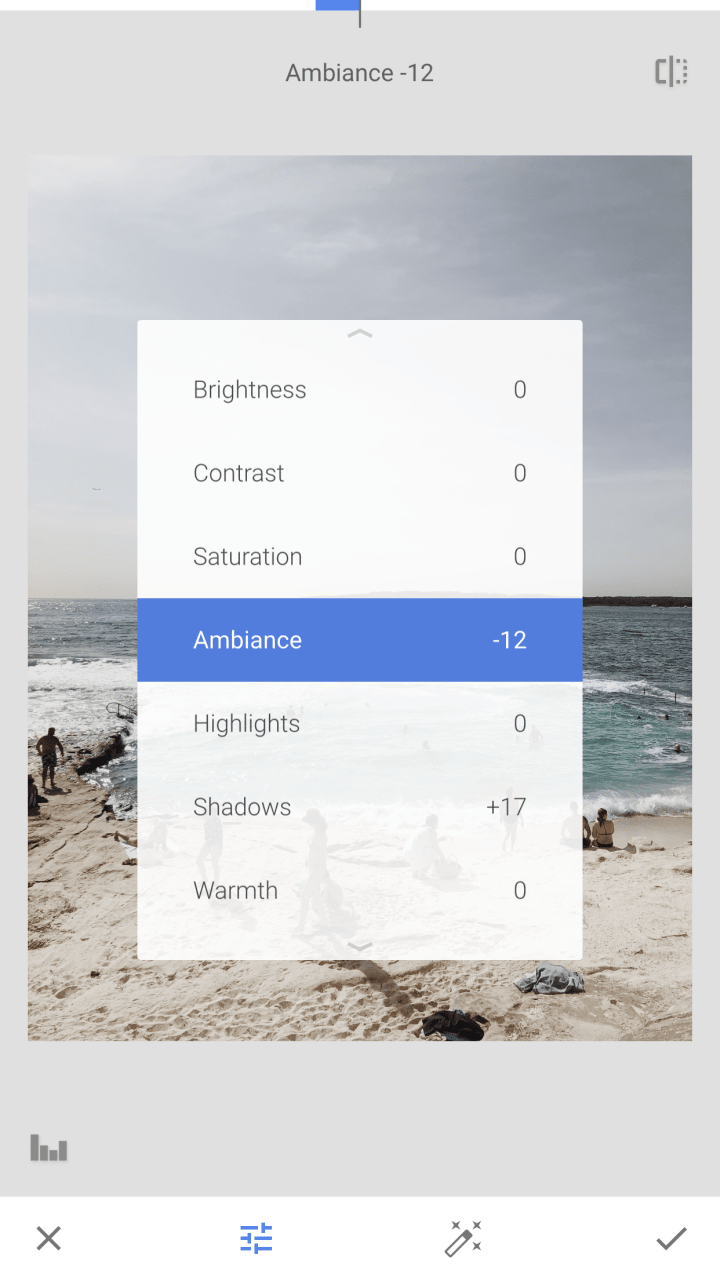 Thank you for reading, I hope who ever is viewing this enjoyed my story and my iPhone photo☺️
Many blessings ✨