Don McCullin at Tate Britain
Images Frozen in Time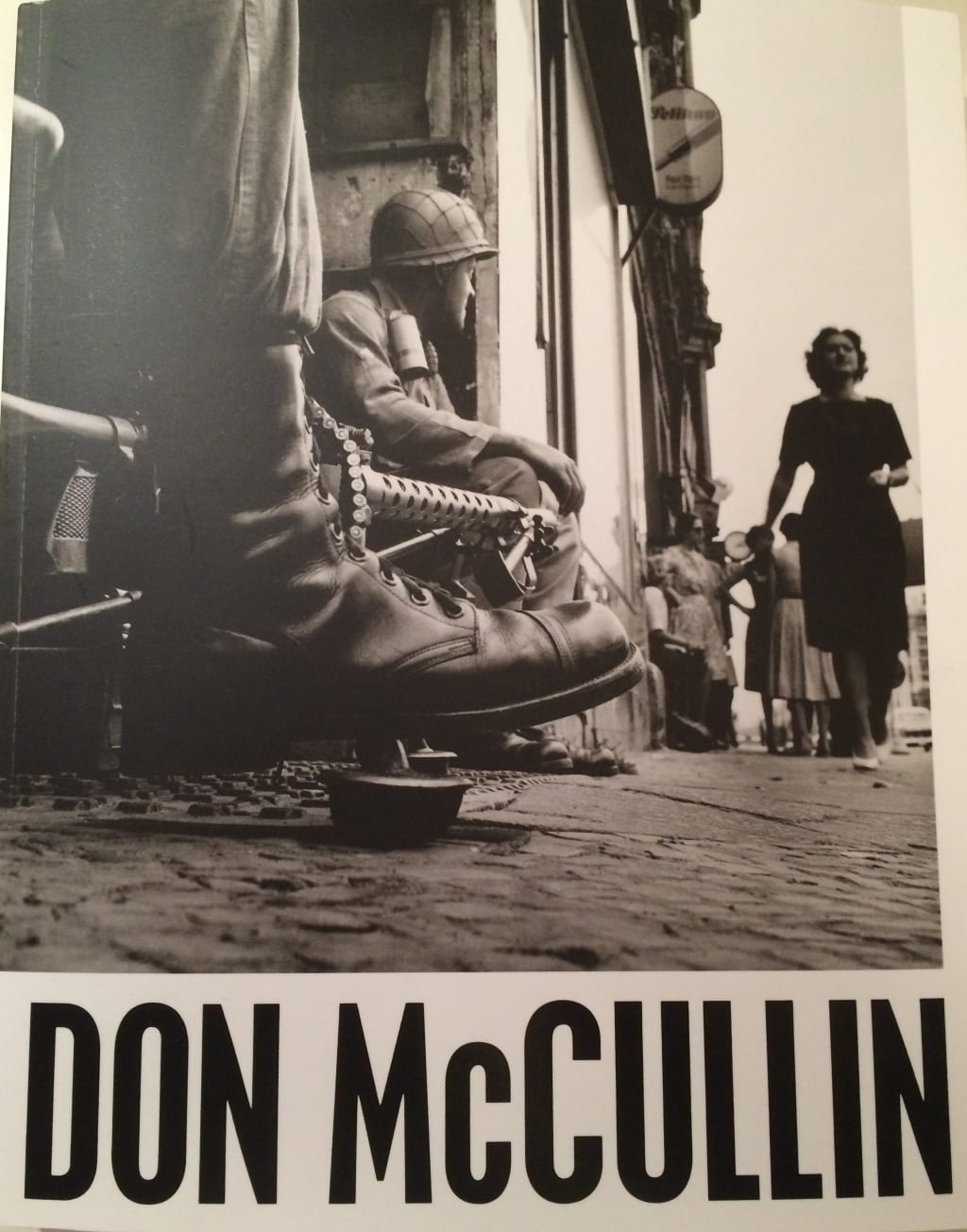 "A good photograph is one that communicates a fact, touches the heart and leaves the viewer a changed person for having seen it—it is in one word: Effective." —Irving Penn
In this exhibition of over 250 photographs captured in the blink of a shutter by the photographer Don McCullin, there are images that will stir deep emotions. Emotions of shock. Emotions of revulsion. Emotions that will force the witness to ask "why" and "how?"
The photographs record Don McCullin's career from Finsbury in London where his image of "The Guvnors" in their Sunday suits was picked up by the Observer newspaper here in the UK, which launched his career. From Finsbury and London in the late 1950s through to Syria and Palmyra as recently as 2017. In between, assignments in most major conflicts the second half of the 20th Century, and so far in the 21st Century, the world has witnessed.
I can remember when I was about 12 or 13 years old, on Sunday mornings, I would go down to the front door and pick up the Sunday Times from the front step. Quite often, the front pages of the main newspaper or the magazine would be emblazoned with a black and white photograph that could not be avoided. The iconic image of the shellshocked American soldier in Vietnam or a starving child in Biafra with a distended stomach, perhaps only hours away from death by starvation.
At that age I was not sure how to react to those images. Should I give in to a voyeuristic curiosity about human suffering? Or resist that all too compelling temptation, vow not to look at the paper when the rest of the family had gone through it, and hoped it was thrown away before I weakened?
If the images were especially horrific, I would leave the paper in the living room. Hiding it away. Not wanting to see the harsh realities of the real world. Trying to contain my early teenage angst. Not wanting to speak of what I had seen, let alone ask questions of the grown ups around me. I was the youngest and very confused about how I should react.
When I saw the images, I did not appreciate that they had been taken by Don McCullin. It was only much later in life when I took an interest in journalism and photojournalism that I made a connection between what I had seen then and the man behind the camera.
At the entrance to the exhibition is a warning sign. It advises visitors that some of the images they are about to see are very graphic and some people may be very upset.
Where you queue to go in, there is bright light and minimalist surroundings. Once through the frosted glass doors, you enter a world of very low light. Almost as if you are transferring from what is comfortable and safe to a twilight zone whose entire discomfort has been created by mankind alone. Allow your eyes to become adjusted to the light. Have a look around generally just to figure out the route through the exhibition. At first, all you will see is one room, but don't be fooled. Somewhere around the walls is a gap through to another room.
The low light makes it almost impossible to look at the images from too far back or to read the quotes dotted about the walls. The images deserve your full attention from close up. There will be people around you, but you and only you alone can absorb what you are seeing. Take your time. You can move on, but those images will stare back at you unblinking. The people captured in them have no escape. You do, but don't disrespect them by not taking in every detail and nuance of life captured forever. People starving, people wounded and close to death, people who have died—they are long gone, but their stark images still cry out for your attention.
The images that did cause me to well up were mainly from Vietnam. The iconic image of the shellshocked American soldier making the thousand-yard stare that goes right past the viewer. The American soldier who has just thrown a hand grenade at a Vietcong position. What isn't shown that could have so easily been the next blink of the shutter was the bullet coming the other way that left the soldier's hand looking "like a stumpy cauliflower."
Those are the clearest images I remember from those awkward Sunday mornings.
I was surrounded by people at Tate Britain, but lonely. When I welled up, all I wanted was someone, just someone with whom I could share those angst-ridden moments from over 50 years ago. Someone who would say that there was no script to say how you should have reacted, but how you did was OK.
In the first two rooms are images from the 1960s and 1970s. The homeless gathered on street corners in London around improvised bonfires of scrap wood trying to keep warm. Homeless people sleeping on the streets without sleeping bags. Or in one image a man sleeping on his feet while people rush by around him. Don McCullin may well have been the only person in the whole of London to have seen that one man.
Other images of poverty from that era of those lucky enough to have a roof over their heads, but living in absolute squalor in one room. Three children sharing a bed. These are from an era that is at most only two generations ago. In living memory for those that did manage to survive those conditions, but especially poignant today in 2019, where it is estimated that one in four children are living in poverty here in the United Kingdom—the fifth largest economy in the world.
What Don McCullin captured over 60 years and recorded in these 260 images was the truth. It was reality. That is the job of journalists everywhere. These pictures did touch my heart, and I hope they have changed me as a person. They have been effective.
What is especially frightening about what those images captured is that they are a reflection of what is still going on now. Social deprivation lurking just beneath the surface of our comfortable lives. Armed conflict in countless locations in which people are still being killed, wounded, or displaced. Nothing changes that much along the continuum of mankind's history.
This exhibition is on at Tate Britain until May 6, 2019. Advance tickets are £16 online, and I would strongly recommend buying in advance because it is a very popular display. Allow at least an hour and a half.
I apologize if this next picture is not of great quality, but they are Don McCullin's own words about his work: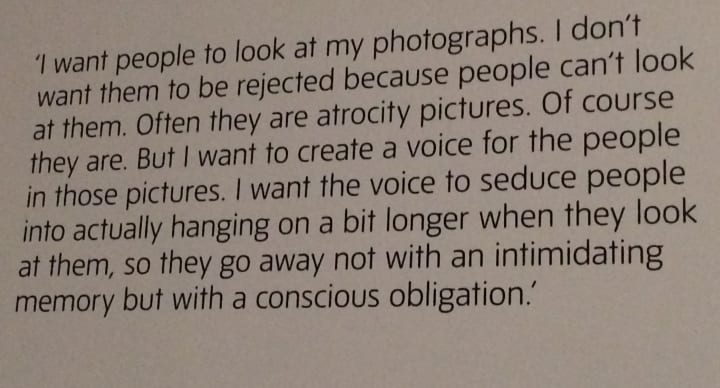 Post-Script
When I was buying the book, whose cover I have used as the featured photograph, I had a talk with one of the staff at the gallery. I told them how emotional the display had been for me. She then told me that they have had people ask if they could come away from it for a break to recover. That is how powerful this collection is.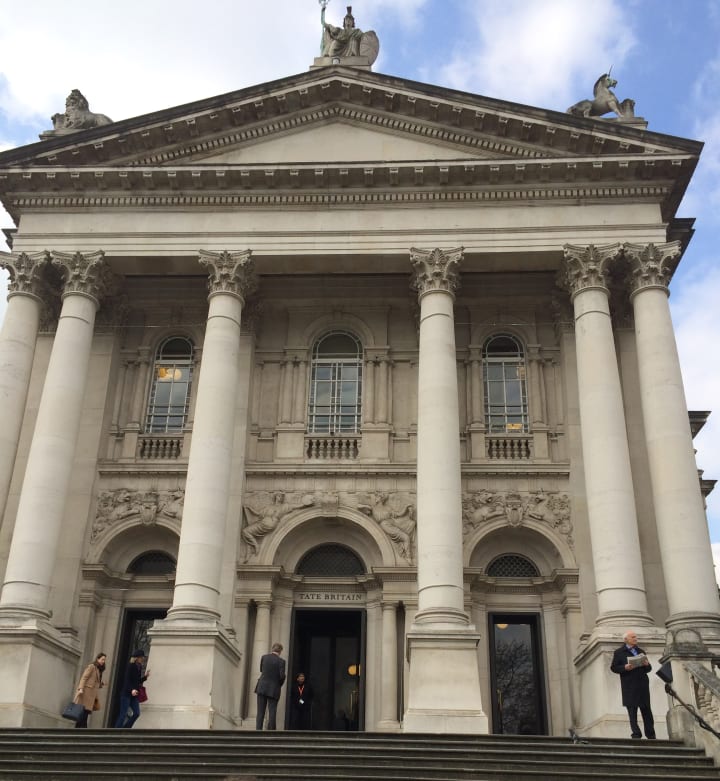 art
I am a very lucky person. I live in a beautiful area,the New Forest,have a happy home that I share with my wife and two felines. More,much more than this I travel many highways,to interesting places and meeting interesting people.Carp diem.