Capture the Moment!
Preserve the past memories...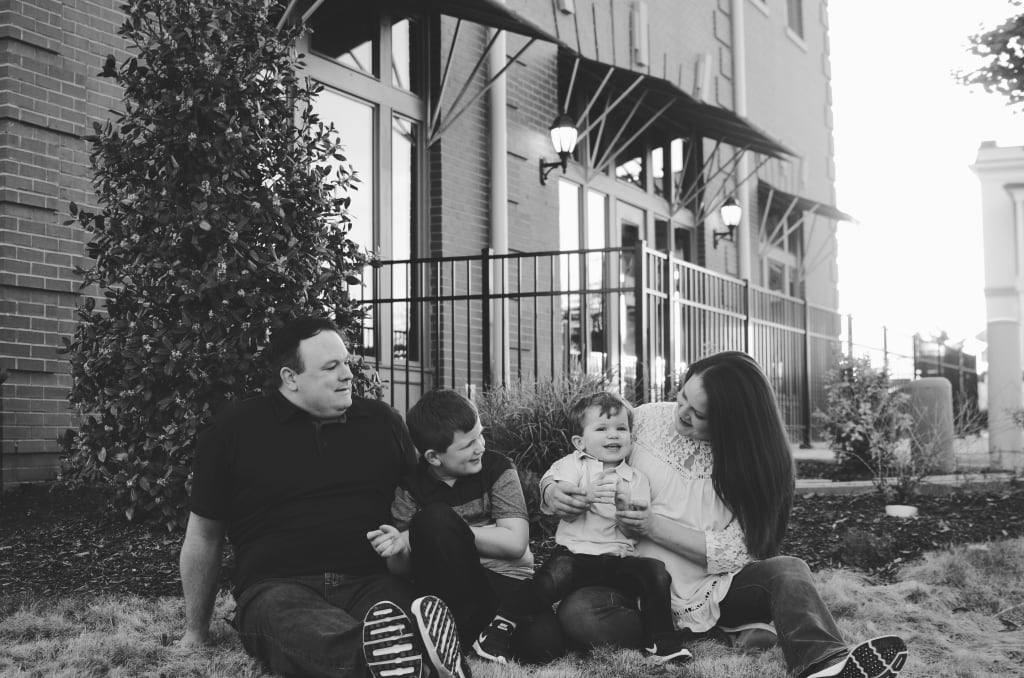 Are your family photos stashed in a shoe box in the back of the closet? All is not lost. We'll show you how you can make the most out of your cherished memories—in just a few easy steps.
Photos can be windows to the past. They make your memories more vivid. They can make you laugh, and they can make you cry. And photographs are a wonderful way to explore your family history.
When you find old photographs of your parents or grandparents, isn't it fascinating to see what they looked like when they were young? What they wore, where they lived? "A picture can trigger stories that you can't get any other way," says Bonnie Wilson, Minnesota Historical Society's curator of visual collections.
And although you see the value of pictures, most likely, your photographs are piled up in shoe boxes somewhere waiting for the day to come when you finally get organized.
Well, that day has arrived. It's here. Now. And if you need more convincing, think of the precious stories you'll leave behind for your children and their children, stories they will always treasure.
Start first by making it fun. Put on some of your favorite music. And make it a family project. Not only will it become less tedious, it also will encourage family bonding by sharing memories and experiences.
The next step is to identify what the pictures show. If no one in your family can identify the photo, then it's probably not worth keeping—unless it's such a gorgeous, scenic shot that you don't care when or where it was taken.
It's easier to start with your most current photos and work backwards. Write on the back of the photo (use a soft pencil) by including the 4 W's: who, where, when, and what.
If your camera has a date feature, use it. Don't depend on your memory for details about when you took the photo. Months or years later, you won't remember if it's not written down.
Also, don't throw away the photos related to bad memories. It teaches you and your family lessons. For example, if you find a photograph of the time when your child was sick due to drinking impure water, this photograph teaches that you should drink pure water. That's why I always stress on investing in a good water purifier.
Now comes the sorting and organizing. Do you want to sort your photographs by year, by event, or by person? Choose what makes the most sense to you.
Most of the time, it'll depend on the situation, and you'll use a combination of sorting methods. For example, you'll have a separate album for your wedding, but you might want to sort your family photographs by year. Or, you could create an album for each of your children.
If you have a lot of photos to arrange, you could pick the best ones to display in an album and file the remainder in archival boxes (again, make sure you label everything).
An important note here: Use acid-free boxes and albums. The acids in some paper can be harmful to photos.
Also, if you use clear plastic pages to insert photos, check that they are made from polypropylene rather than vinyl. Vinyl can shorten the life of photos.
It's also important to note that photographs are best preserved in a cool, dry place. Some people keep their picture memories stored in the attic or basement. That may not be such a good idea, as those places can get extremely hot or cold, and can attract moisture.
It's also important to save your negatives. Many people throw them away, but they are the originals, and they'll allow you to make new prints if a print is destroyed. It's best to keep them in the plastic envelopes they came in and avoid handling them.
You can also store your photos electronically. Images will last longer on a CD, and if a photo gets cracked, you can just print out another one. For future photo taking, use a digital camera. For existing photos, scan them if you have a scanner, or ask you local print and Photoshop to put your images on CD.
So, enjoy your photos, and don't look at them as a chore. Start your photo album now and keep your camera close by. You never know when the next moment comes to create a cherished memory.