Canon vs Nikon
Or What Makes a Good Camera?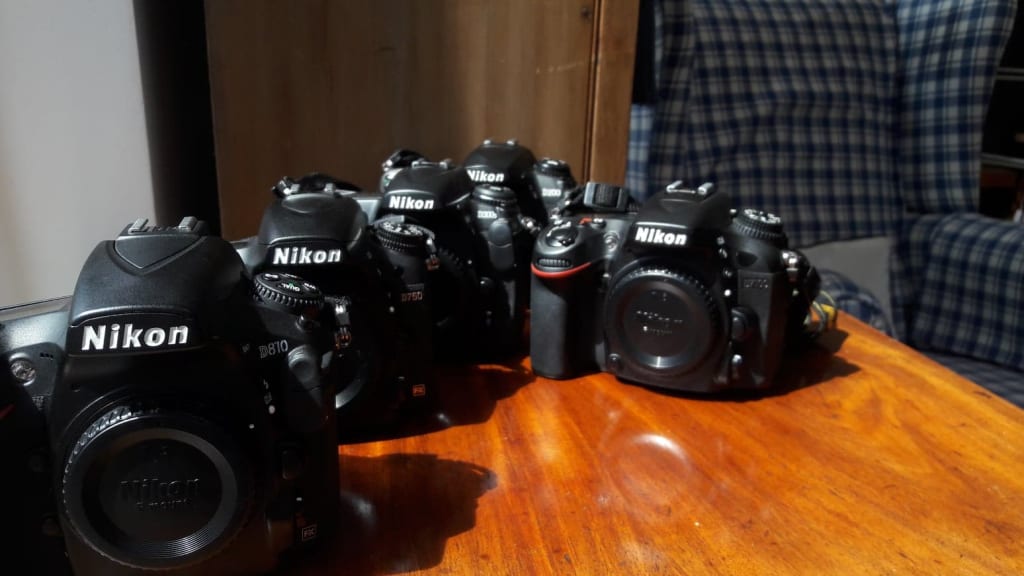 Can you guess the camera?
This article is about what makes a good camera and how to pick a camera for you. I feel now is a good time to write this article as I have a rather large gathering of cameras in my house. If you have read the captions under the photos in my other articles you might see a trend in the cameras I use... Nikon.
But I currently have a quite a range of cameras in my house (see above), from my Dad's D200 to work's D300 all the way to my D750 and finally on loan from work for a few graduations a D810. This started to lead me into thinking about what actually makes a good camera. I would like to clarify that I am not a brand loyal person I just shoot Nikon because I like the feature set and that my dad uses Nikon and his friend uses Nikon which gives me a huge access to lenses.
So onto the elephant in the room, how to pick a camera? To answer this you need to as a few other questions starting with what are you going to photograph?
Time for some examples:
1. Portraits
The example to the right is quite a fashion style photo.
The camera data (EXIF Data) is with it except the camera I used as it doesn't really matter. The first part of being a good photographer is being comfortable. If you find that you need a deep grip on your camera then you need to pick your camera appropriately. Some cameras are designed more towards certain uses than others.
For example, the Nikon D850, Canon 5DSR, and all Hasselblad cameras are designed towards high-end portraits in studios, or in Hasselblad's case taking aerial photos and going to the moon.
2. Events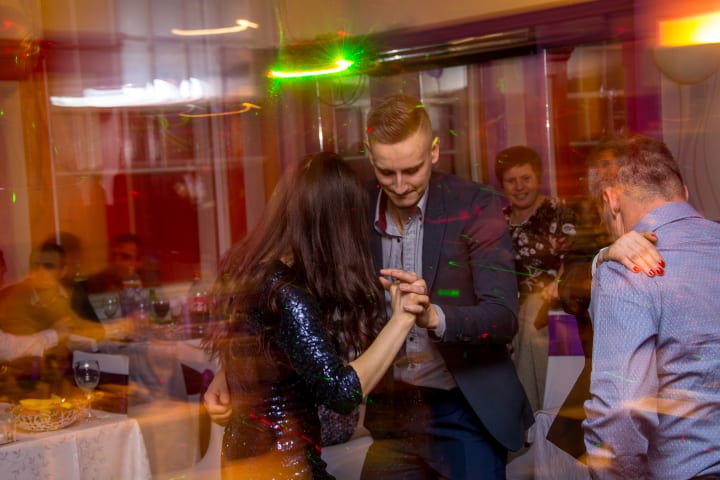 So when it comes to events it all depends on how you like to photograph. In this image, I used a rear curtain flash and a one-second shutter speed to give me this slightly surreal look to capture the feeling of the event as opposed to what is actually happening. To do this you do not need 30 Megapixels, in fact, there is a wedding photographer who uses a 6 Megapixel camera.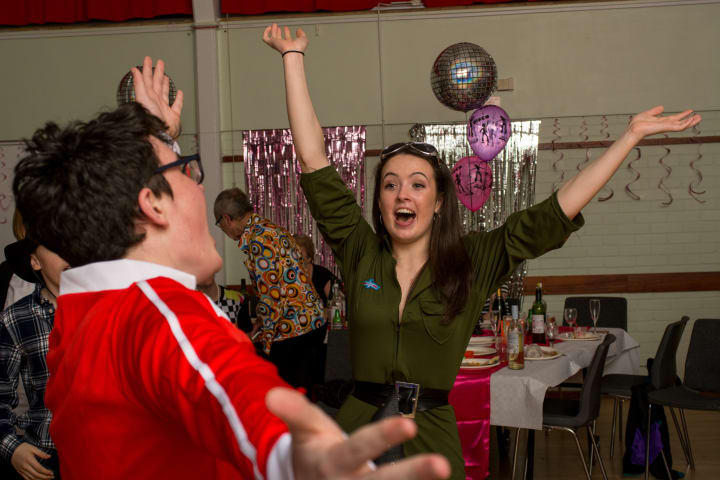 This image is a lot more of a reportage in that it is what the people are doing and acting as, rather than the ambiance of the event, which is what the first captures, along with the moment that the couple are sharing. Any camera can do these images, which I suppose is the point I'm trying to get at, but Nikon seem to have the better sensors (at the moment I write this article) which allows you to make some more mistakes in your exposure and save more images which may have been lost before.
3. Nature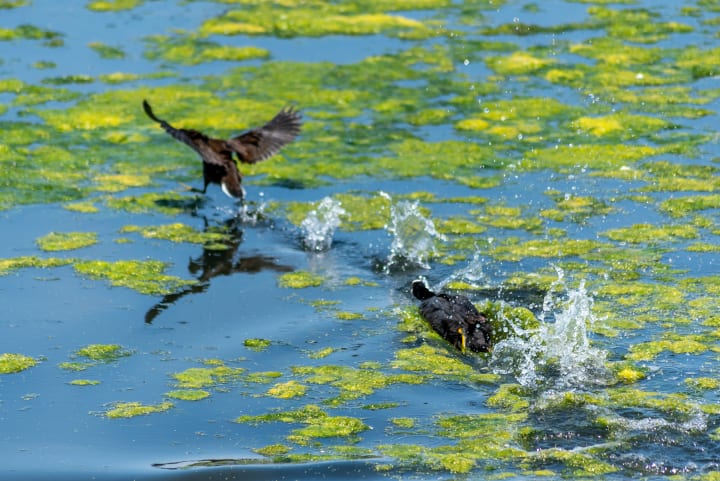 In nature photography, Canon seems to have a better set of lenses which makes them more appealing as a brand. It isn't the camera body but the accessories available. Equally, Nikon's superior sensors and clean High ISO make them incredibly good at capturing nature and cheating the system, shooting underexposed and raising it back later.
I guess the conclusion is that it is no longer about what camera you buy (admittedly some cameras are better for one task than others, like the Nikon D810 or the Canon 5DSR), but more about the brand you want to be part of. A good way of looking at it is that I shoot weddings, parties, portraits, Bar/Bat Mitzvahs and occasionally sporting events. I also do nature photography which is sold as prints. The requirements of my camera mean that I actually have to have a very high end model to get the most out of it. This is why I shoot with a Nikon D750 and a D7100. The D7100 allows me to get some very good nature shots as it has a higher pixel density than the D750. Equally the full frame D750 allows me to have stunning quality images even at high ISO ratings.
As I said it is more about what brand will support you more and what your friends have, and how they can help you, along with what you are actually photographing. Currently, if you mix the work cameras with personally owned cameras in my house you find a very big range of cameras from portrait to nature to all around. In the end of the day, if you are starting out then buy a new camera which is of a decent quality (how you define that is up to you) and then find out what you love to photograph and you can always build up to getting certain gear, just learn to love what you have. On the flip side, the best camera is the one that you have on you.
What Camera?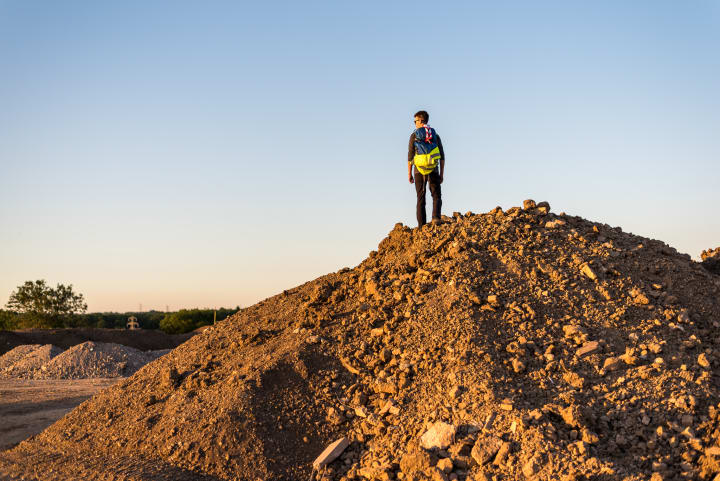 Now you know what you are going to photograph you can work out the camera needed. To push a point here which a lot of people will say, you do NOT need pro equipment to get pro results. Most of what makes a good photo is the emotion, the framing; the timing. These things come with practice. The advantage of a "Pro" camera is that it is easier to do some more complicated stuff. Things like back button focus (I'll talk about this in a different article but essentially it is when you focus using the AF-ON button or the EAL/EFL button on the back of the camera instead of the shutter button).
The Nikon D2x was announced in 2006/2007 and has a 12 Megapixel sensor and a very poor ISO performance of 100-800 (especially when compared to today's standards in cameras) but it replicates colours fantastically it is an incredibly clean camera when shot at ISO 100 and can definitely produce "pro" results in the right hands. This is what is important, amateur cameras and pro cameras don't really exist it is (and always has been) about how you use the cameras.
So what makes a good camera? As I have argued, a good photographer.