Best Cheap Canon Camera Lenses for Every Photographer
For photographers on a budget, these are the top ten cheap Canon camera lenses for any of your photography needs.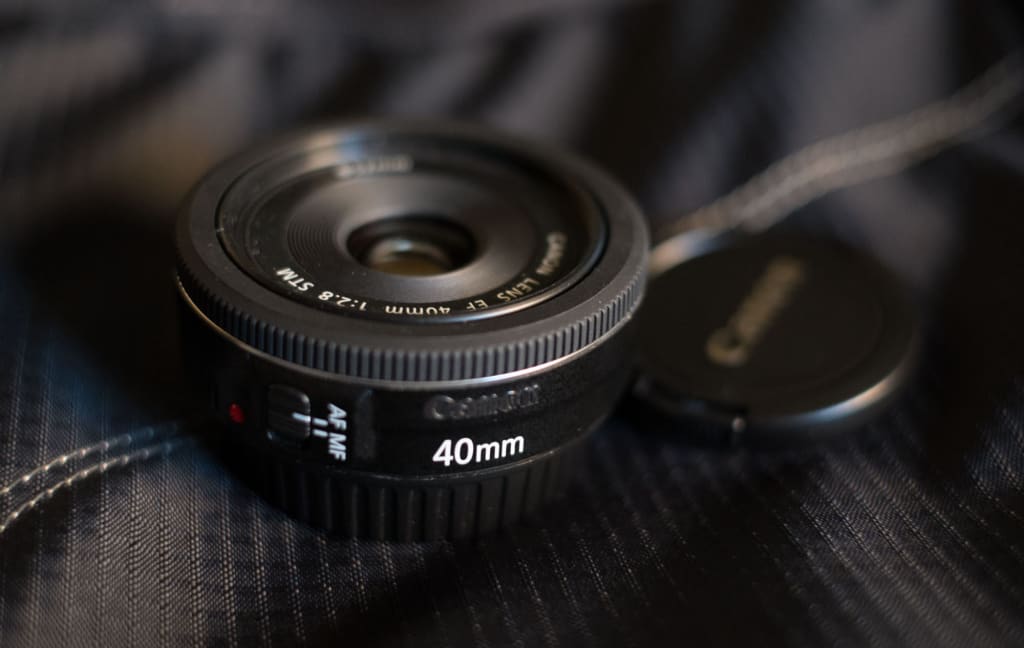 Camera lenses can be as expensive as a new car, and photographers cannot always afford to purchase the latest addition of these luxury accessories. Finding the best gear for your price range can often be a challenge, but it's important to your career or hobby that you only spend the money you're willing to budget.
Instead of searching for used or refurbished gear, take a look at our list of the top ten best cheap Canon camera lenses for every photographer.
To start off our list of the best cheap Canon camera lenses, we're going to provide a few examples of Canon products, and then get into third party lenses. The first of our Canon options includes the EF-S 24mm f/2.8 STM Standard Lens for Canon APS-C Cameras.
This wide-angle lens provides a unique perspective and a crystal clear image. With high image quality, the seven-blade aperture is used to provide soft backgrounds. Plus, it has a super lightweight design, perfect for transporting. Get it for about $150.
Next on our list of the best cheap Canon camera lenses, the 18-55mm f/4-5.6 IS STM Zoom Lens for Canon EF-S mount cameras is a product that can't be beat for the price. For $250, this lens has a quiet motor, is perfect for shooting film, and can even be used for landscapes and portrait photography.
The integrated image stabilizing works hand in hand with producing quality wide-angle shots. This is meant to be used as an everyday lens and has a range of focal lengths.
The EF 50mm f/1.8 STM Standard Lens by Canon is perfect for the creative in you. With a circular seven-blade aperture, you can add a background blur. It also has a versatile focal length for clear image capturing.
As a simple yet classic piece of gear, this lens is standard and will work with any Canon DSLR EF-mount camera. Plus, it comes with a handy lens dust cap, all for approximately $125.
Next on our list of the best cheap Canon camera lenses, and the final product coming directly from Canon, is the EF 40mm f/2.8 STM Standard Lens. A small and standard lens for high quality capturing, this lens is lightweight and perfect for traveling. Use this product for day-to-day picture taking.
Great for street photography, or image capturing in public spaces, this lens has easy to use features and an exceptional portrait mode.
Tamron is the first of the third party lenses, and one of the best alternative brands for quality products. Though a bit pricey on our list, this autofocus lens is approximately $300 and has all the standard zoom lens qualities for digital SLR cameras.
Plus, it's lightweight, easy to use, and offers an f/2.8 aperture. However, keep in mind it's not compatible with full frame cameras.
Sigma is yet another brand that is great for cheap Canon camera lenses. At less than $200, this is one of the best tele-macro lenses for your Canon camera. Focus down to 1:2 at 300mm focal length, create images with the best color balance, and cut down on reflections with its digital image sensor.
What more could you want from a lens? Perfect for macro photography, you can switch between lengths of 200mm to 300mm.
We had to include a fisheye lens on our list of the best cheap Canon camera lenses, and this one comes from Rokinon. The 8mm f/3.5 HD Fisheye Lens with Removable Hood will give you a 167-degree view and provides glare protection, plus a removable lens hood.
For an exaggerated perspective and dramatic results, the lens is one any photographer needs in their gear. And for just under $200, it's one of the least expensive options for a Canon.
Another option from Rokinon, the FE14M-C 14mm F2.8 Ultra Wide Lens for Canon is one of the best cheap Canon camera lenses. Though the lens is not zoomable, the range is still great. It is an updated UMC version.
With a minimum focusing distance of 10.8 inches and an aperture range of F/2.8 to F/22, this lens is priced at just over $300. Plus, it has six diaphragm blades and a focal length of 10.5 to 14mm.
Tokina's 12-28mm f/4.0 AT-X Pro APS-C Lens for Canon is priced under $260 and is a professional lens any photographer should get their hands on. The lens has wide-angle and standard length zoom options with a maximum aperture of f/4.0.
It has a silent motor and provides an accurate autofocus setting for HD photos and videos. Plus, the zoom provides a 35mm focal range, and it features ultra-low dispersion glass.
Last, but not least, on our list of the best cheap Canon camera lenses is the AF 10-24mm f/3.5-4.5 SP Di II LD Aspherical (IF) Lens for Canon Digital SLR Cameras. This lens is very compact and lightweight, perfect for travel and easy to use.
With a 15-36mm focal length, F3.5-4.5 maximum aperture, and 77mm filters, this is one of the top quality choices among Tamron's products under $400. Plus, its the world's first 2.4X zoom with a 16-37mm.
About the Creator
Second grade teacher by day, at home therapist for two middle school daughters by night.
Reader insights
Be the first to share your insights about this piece.
Add your insights