Behind Abandoned Iowa
Exploring abandoned places with Mitch Nicholson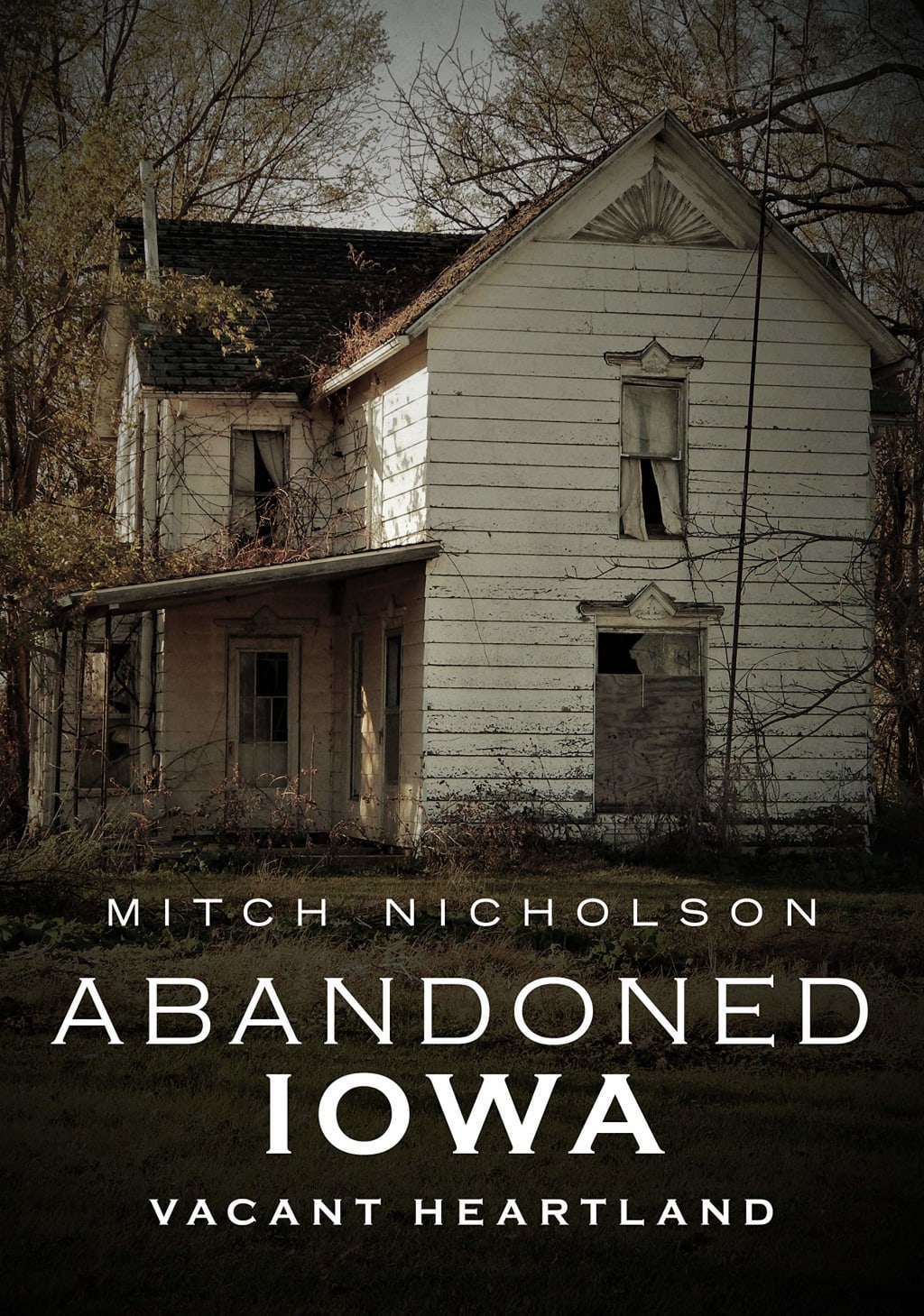 the cover of Mitch Nicholson's book, available on Amazon
Invariably as time marches on we as humans will leave many things in our wake, both tangible and intangible. As civilization pulls back from the rural areas of the American Midwest more and more structures are abandoned and left to the slow decay of time. Mitch Nicholson, the published author behind "Abandoned Iowa: Vacant Heartland", has developed a passion and art in the documentation of these remnants of human life. Armed with a camera and a desire to share what he finds, Mitch has garnered a following when it comes to photos of the abandoned places around the heartland. On the 9th of November I accompanied Mitch out into the field to see just what his work entails and to ask him how this passion came about.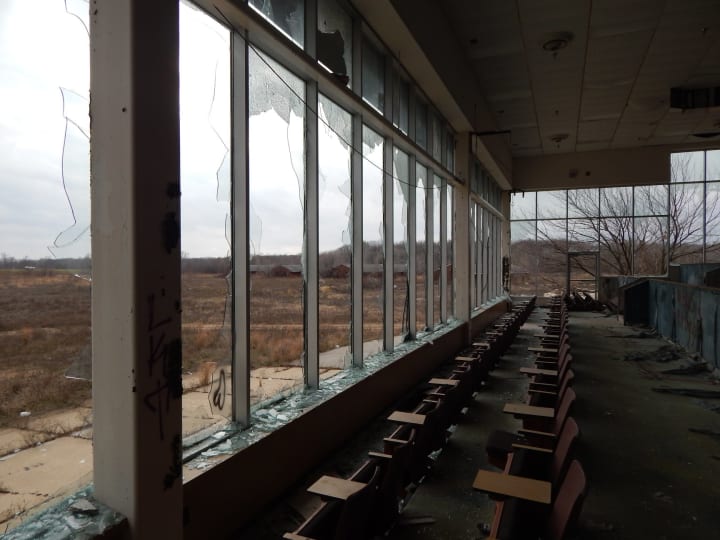 Mitch remembers the floods of '93 that swept a great deal of Des Moines and outlying areas under water, some to be repaired and restored, some to be forgotten and lost. "My dad took my brother and I out to see some of the damages," Mitch explained, "While we were driving around I remember quite clearly seeing an old flooded bridge. The city didn't come in to repair it or to replace it so it stayed decrepit and submerged for many years". That scene is what began Mitch's passion for the abandoned.
Years later, Mitch was attending school at a private college in Iowa. "I was incredibly miserable," he told me, "I wasn't feeling fulfilled from my studies, I wasn't making many connections or friends, and I just wanted to get away from it all. So I began getting in my car and taking off, driving around the college town that I still knew very little about, actively trying to get lost". It was during these excursions that Mitch began actively searching for anything in the rural township that was abandoned, bringing his camera along for the ride. He began discovering a different side to this passion that he hadn't seen before. "At first I'd post the pictures to my blog and write a snippet about what I was feeling or contemplating while I took it. But I'm not good at writing in the first person, it's a struggle, so I took myself out of the equation altogether. I got more technical with my writing and saw myself more as the middleman that brought the image to the viewer".
Mitch's personal blog, inspired by an excursion out to New Jersey, is where his namesake comes. He became "Abandoned Iowa". With more direction and purpose, Mitch graduated college and kept exploring, oftentimes going out to discover places with no real destination in mind. "It got to the point where I couldn't look up places to explore, a lot of the information available being written by me. When I was younger I would watch ghost hunter shows with my dad just to find and learn about abandoned places, I couldn't care less about the actual ghost hunting".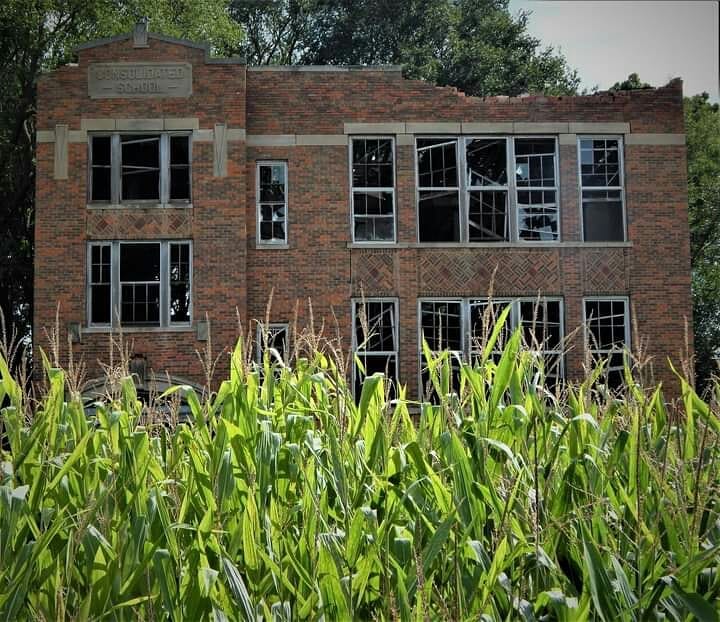 While out around the Red Rock area that November day, Mitch explained the fulfillment he began to receive from his work. "I started off taking pictures of one-room-school buildings, more modern schools, old hospitals, and I would get comments from people who had either attended that school or had worked there or the hospital. It was really cool to hear from these people and give them some memories". While exploring the abandoned he was exploring the past of untold numbers of people, some who still live on to this day and recall the places he captures with his photography.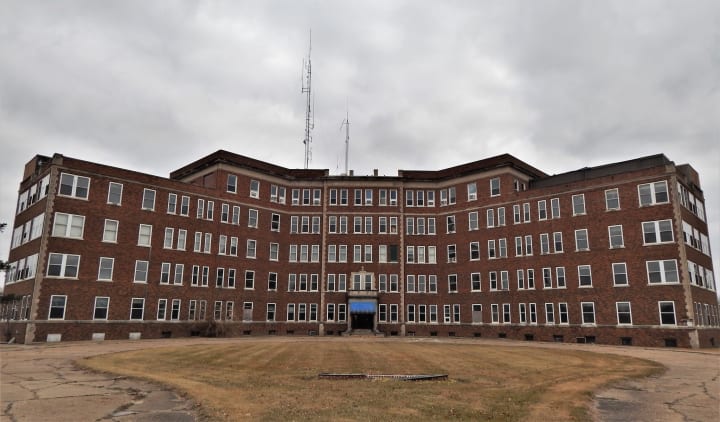 I asked Mitch about the future of his work where he told me of some upcoming books he wishes to write, putting more emphasis on what was rather than what is. In Iowa alone there are many places, structures, farms, homesteads, that have been forgotten and abandoned. People like Mitch Nicholson are essential, I feel, in rediscovering these lost locations and documenting a piece of the state's history. So long as humans live and build things will continue to be abandoned, some forgotten and some just existing as a part of the backdrop.