Art and Photography Essay
The loneliness and desperation portrayed in the work of Francis Bacon and Jesse Draxler and how it is communicated through the mood of my art work.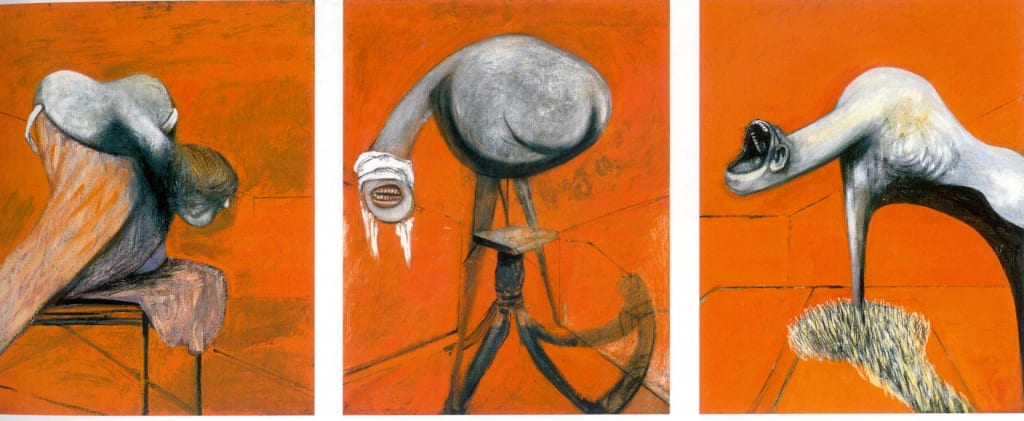 Contemporary and Modern Art, as I soon discovered through my theme of 'distortion' and 'fragmentation,' are closely linked in both the concept and technique. They also both portray emotion such as agony, emptiness, and desperation. In the art world, a distortion is any change made by an artist to the size, shape, or visual character to a form, to express an idea, convey a feeling or enhance visual impact. I have always been fascinated by a style based on exaggerating elements of the human form. My aim was to differentiate between artistic exaggeration of elements and turn this concept into an artwork. If art is what is to be seen, rather than what is seen, then any amount of distortion should be acceptable. My intent was to create purpose in the use of distortion; to use distorted bodies and contorted faces to advance the composition and make a creative statement. A large source of inspiration was my visits to galleries, such as MOMA, Metropolitan Museum of Art in New York, V1 Gallery and NY Carlsberg Glyptotek in Copenhagen, with memories of the lengthening of fingers and necks in the work of John Singer Sargent and the shocking grotesque forms of Francis Bacon. I, therefore, decided to focus on and contrast the work of a contemporary artist and a modern artist of the twentieth century, choosing the work of Jesse Draxler and Francis Bacon, that both use distortion to enhance an emotional portrayal in their work.
Francis Bacon and Jesse Draxler are two artists of different centuries that deal with different situations but who both intensify the use of distortion and emotion in their artwork. The difference between modern and contemporary art is based on rough date ranges established by art historians and critics who recognized a shift that took place, marking the end of Modernism and the beginning of the Contemporary Age. Modern art was between the 1860s and the late 1960s, while art made thereafter is considered contemporary. Francis Bacon's art belongs to the earlier era of the 1960s while Draxler's art is clearly contemporary as it was created in the twenty-first century; two different centuries and two different artists, both mentally troubled, who focused on distorted figures. Bacon was banished by his parents at the age of 16 after his homosexuality came to surface which contributed to a troubled childhood and Draxler was so traumatized in his childhood that he developed memory blocks. The 20th-century artist, Francis Bacon produced the most iconic images of wounded and traumatized humanity in post-war art. Whereas Jesse Draxler, as a contemporary artist of the twenty-first century, focused on ideas of beauty, nihilism, sexuality, and absurdity through deconstructed images that incorporate abstract painting and design, resulting in dark, monochromatic and visually challenging pieces. The picture on the left, like most of his artwork, is purposefully untitled for Draxler to emphasize the element of the unknown in his art.
Jesse Draxler's art, although varying from Francis Bacon's, has several similarities in which sparks the resemblance in them that fostered my inspiration. They both experimented with techniques and produced self-portraits and often used their own figures to further enhance the loneliness and isolation they both felt. Jesse Draxler experienced a traumatic childhood, and as a result, a reoccurring element portrayed in his work was the idea of the unknown. Through his photographs he reveals his own mental state; he conveys vulnerability, tension, and anxiety. Similarly, Francis Bacon's portraits and figurative works often pictured as screaming, agonized, or caged figures, which solidified his reputation as an overwhelmingly compelling observer of human nature. Moreover, Bacon revealed subjects presented as unsociable and uncharismatic that portray the imprisoned and tormented souls by existential crisis and dilemmas. Bacon said, "I loathe my own face… I've done a lot of self-portraits really because people around me are dying like flies and there is nothing else to paint but myself." His loneliness is revealed through his own words as well as his work. He chose to work with his own figure especially after the suicide of his lover in 1971 and his art became more somber.
Bacon produced several self-portraits that conveyed the loneliness and desperation he felt. "Three Studies for a Self-Portrait" created in 1979-80, was a striking triptych in which the heads emerge from a deep abyss of black paint, enhancing three troubled, distorted faces in a never-ending darkness. The tightly constricted view allows parts of the face to be revealed representing the deep psychological depths, and the sense of turning around it slowly, going from one frame to the next. The painting is almost tranquil and there is a sense of movement in this work as the light shifts from each side of the face. Bacon's loneliness is deeply portrayed through this painting as he is the only figure represented in this artwork, echoing his desperate words of having no one else to paint but himself. Furthermore, Bacon claimed that the use of the triptych format to represent his features from various angles referenced police records in which the subject is photographed in three contrasting positions, right profile, full face, and three-quarter-view. These intense and profound self-portraits, of which I saw in the Metropolitan Museum, New York, embodies greatly the 'living quality' which Bacon strove to capture.
Through Bacon's work, I had found my inspiration as his work sparked my interest to develop the concept of distortion and fragmentation. The more I explored his work, the more I began to experiment and manipulate my own work inspired and informed by him. I focused on the emotion explored through his work in both the composition and use of color. From his father banishing him, to his lover's suicide, Bacon's bold emotions are revealed through a host of his works including the "Three Studies for Figures at the Base of a Crucifixion of 1944."
"I did it in about a fortnight when I was in a bad mood of drinking, and I did it under tremendous hangovers and drink; I sometimes hardly knew what I was doing."
Bacon worked on this painting in dramatic situations and this only heightened the emotion in this emotional and powerful work. The three screaming and squirming grey creatures on an orange background emphasized the traumatic events of World War II.
"I've always been very moved by pictures about slaughterhouses and meat, and to me, they belong very much to the whole thing of the crucifixion."
The screaming and desperate figures are distorted, fragmented and resemble a time of anguish and hopelessness and by naming it the 'crucifixion' there also appears to be a religious element in it, but Bacon being a non-believer said, "it was just an act of man's behavior, a way of behavior to another."
Likewise, Draxler's art is also mostly made up of his own figure, often faceless and in black and white, embodying universal notions of death and terror; yet to Draxler, they also act as self-portraits. In my opinion, self-portraits are more personal as they convey how the artist feels about his own figure, whether it is made more distorted or more perfected, often revealing the artist's mental state at the time. Draxler also had a traumatic childhood where he created blocks in his memory, causing him to not remember his childhood. There's an unknown in his life, a blank space that is evident in his work. Draxler was also color deficient and this resulted in him working with black and white and completely abolishing color from his work. However, Bacon and Draxler's art do differ in their use and manipulation of techniques. Draxler's work is mainly created using graphic design, whether it is photoshop or illustrator, in the form of collage. Collage being Draxler's technique allowed him to play around and manipulate images, modifying his works and allowing them to come to life, ultimately, creating very interesting collages. Through the exploration of Draxler's artwork, I was introduced to collage as a main technique in which I created images in a distorted, fragmented fashion. Through a development of both painting and collage, Draxler maneuvers his way in and out of what he calls "a fabricated world of characters desperate to be understood." He strives to portray feelings such as fear, uncertainty, and surrender.
Furthermore, Draxler is a mysterious individual that hides behind his artwork. His presence is only felt through his imagery that is powerful and full of attitude. Even his artwork contains a mysterious element and charges itself through cuts, scratches, rips and brush strokes. Depending on his mood Draxler says, "Some days I want to feel clean so I'll work digitally and some days I want to be filthy so I get down with some paint." The style of Jesse Draxler's collages often mirror the fragments of the internet and new media. His hand-made works combine influences from fashion, a range of art movements and tell stories through a distinctive, immediate and striking artistic expression. There is a tension between the flat colors and minimalistic forms, and the playing of textures makes the collages reside somewhere in between a flat painting and sculpture. By cutting and mixing materials, images, brush strokes and colors Draxler is able to inject his own visual expression into a new image. Shadows, strokes of color and themes of hiding and revealing play with the viewer's imagination, suggesting new perspectives.
Even though the artists lived in different time frames, they both portray emotion and feeling through the distortion and manipulation that takes place in their artwork. Both survived a traumatizing childhood and created unrealistic work that conveys their feelings of desperation, loneliness, and agony. In Draxler's case, an unknown element can be seen in his collages and illustrations whereas in Bacon's emotion and distortion, allowed him to portray feelings of pain and horror. Their use of different techniques evidently portrays the different time frames, like photography, photoshop and illustrator are mostly used by Draxler the twenty-first-century artist, while the emotive form of painting is used by Bacon, the twentieth-century artist. Both artists, with their unconventional and unorthodox portrayal of the human figure, inspired me to focus on a more organic and distorted form of art. I was inspired to both focus on the more conventional and traditional form of figurative art but at the same time to work with an unplanned and more spontaneous fashion. Through studying these artists I have learned how to evolve upon the art of portraiture and portray an aspect of agonized humanity as it is complex and diverse- and to replace the more traditional portrayal of emotion with a grittier concept of reality. The figure is now exposed determined by a feeling of extreme emotion and mood. Such was the aim of the artists in my coursework and I only hope that my final outcome has done justice to such formidable artists.
Bibliography:
Books:
Francis Bacon: Painter of a Dark Vision by Christopher Domino, Published by Harry N. Abrams (1997)
Taking Reality by Surprise by Christophe Domino (Author), Ruth Sharman (Author), Publisher: Thames & Hudson Ltd (March 24, 1997)
British Artists: Francis Bacon by Andrew Brighton, Publisher: Princeton University Press (19 Aug. 2001)
The Brutality of Fact: Interviews with Francis Bacon by David Sylvester, Publisher: Thames & Hudson; 1 edition (November 15, 2016)
Francis Bacon 1909-1992 by Ficacci Luigi Publisher: Taschen
The Shock of The New (Art and the century of Change) by Hughes Robert, Publisher: Thames & Hudson
Face (The New Photographic Portrait) by Ewing William A. Publisher: Thames & Hudson
20th Century Art by Museum Ludwig Cologne, Publisher: Taschen
Websites:
https://www.artspace.com/jesse-draxler
https://www.interviewmagazine.com/art/jesse-draxler-terror-management-booth-gallery
http://jessedraxler.tumblr.com
https://www.theguardian.com/theguardian/2007/sep/13/greatinterviews Interview by David Sylvester on Francis Bacon
https://en.wikipedia.org/wiki/Francis_Bacon_(artist)
https://creators.vice.com/en_us/article/9an8y5/plumbing-the-darkness-of-jesse-draxler
https://www.linkedin.com/pulse/interview-jesse-draxler-unit-london-joe-kennedy/
https://www.moma.org/learn/moma_learning/themes/what-is-modern-art
http://www.dailymail.co.uk/news/article-2504933/Francis-Bacons-Three-Studies-Lucian-Freud-painting-sold-142-4m.html
https://www.theguardian.com/artanddesign/gallery/2016/aug/24/can-they-cut-it-the-artists-making-collage-cool-again-in-pictures?CMP=Share_AndroidApp_Create_a_Pin
http://thecommission.online/jesse-draxler/#.WnloUiN7Hq0
Word Count: 2,136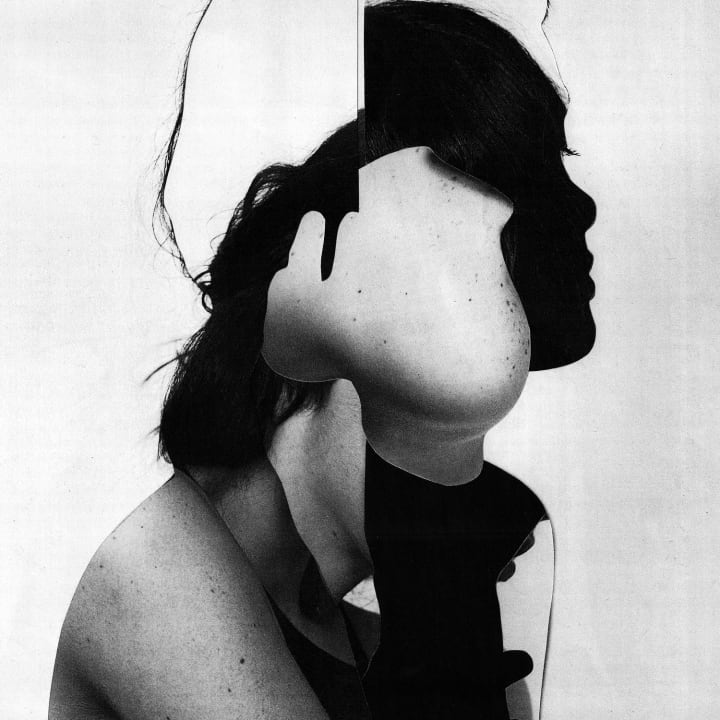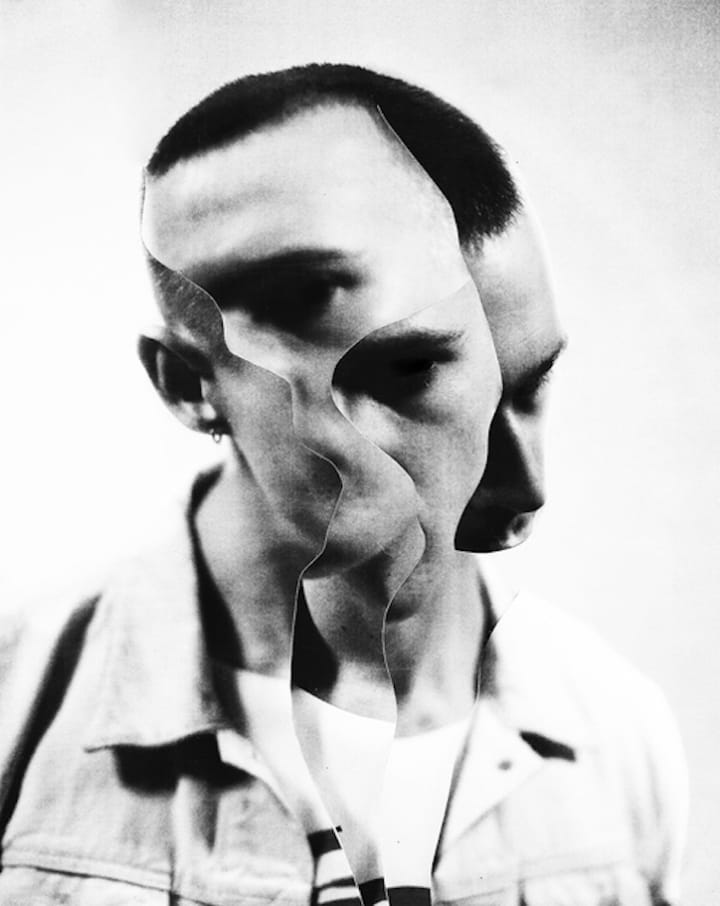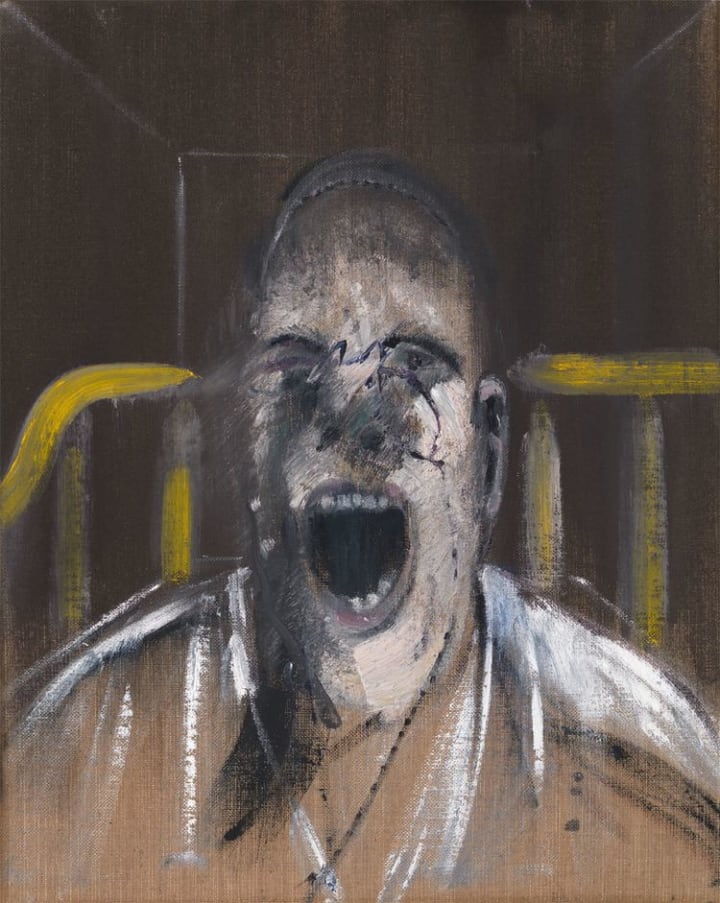 Reader insights
Be the first to share your insights about this piece.
Add your insights