Adventures of a 'Concert Photographer'
Chapter 1: The First Show
Concert photography is quite the experience. From the atmosphere of shows to meeting a community of talented individuals that drive a creative fire, there is an attraction to being able to capture the energy of a show in a single snapshot. For me it was the love of music and photography that inspired me to give this art form a shot. I have only dipped my toe in the pool of concert photography and know there much to learn.
Disclaimer. I do not see myself as a professional in this photography style by any means. I am still growing and learning. The reason I am creating this series is to outline my experience and be a helping hand to those who may be interested themselves.
Without further delay, let's dive into chapter one.
EdgeFest 2016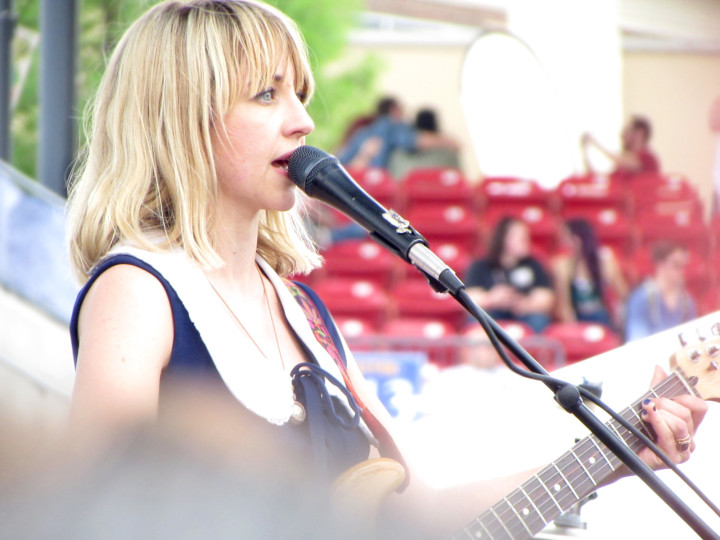 I remember this day like it was yesterday. My friend Max invited me to EdgeFest one day. Intrigued, I asked about it and found out it was a music festival with Cage the Elephant, Good Charlotte, The Struts and more big name bands headlining. Of course I said yes and off we went. Being a Texas festival, it was hotter than Hades, but we still had a great time. I was able to get in with my Canon Powershot SX530 HS,, and that moment marked the beginning of a photography journey that became a passion.
The Unlikely Candidates
Unfortunately, we arrived right as The Unlikely Candidates were finishing up their set. But I was still able to capture some amazing moments. The photo to the left was my favorite from the set. Everything from the motion captured to the framing. Sure it is by no means perfect, but looking back it was really impactful. Editing this photo I was really in love with using the blur tool. For some reason, I believed that blurring the image background and foreground would fix all the other technical issues with the photo. Can't blame a girl for trying. Overall, this photo was inflectional with inspiring me to continue concert photography and see what other great photos I could get during the day.
The Joy Formidable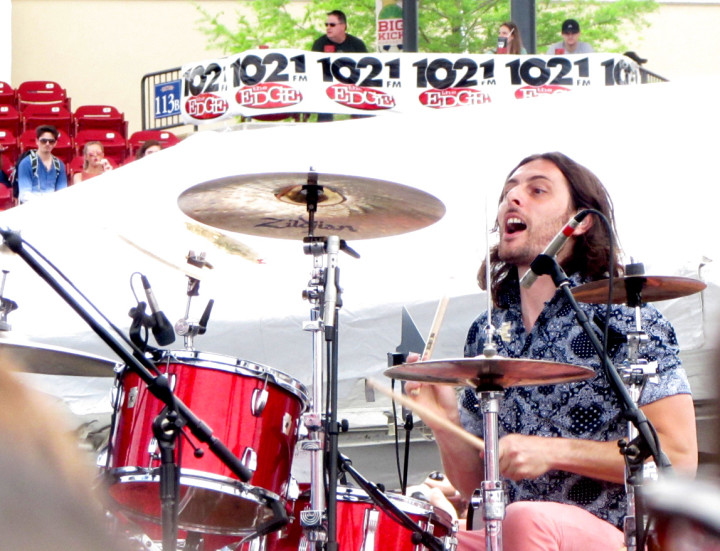 During this set, I decided to use framing to create the best photos possible. This soon turned out to be easier said than done. Being on the short side, I found my line of vision getting blocked by heads and shoulders. It was frustrating at times, but soon my problem solving skills kicked in and I made the best of the situation. Using my limited height, I held my camera over the crowd, resulting in this photo of their drummer Matt Thomas. Like most photos I took in the beginning, there are many imperfections, but the framing and angle with this image is still something I am proud of achieving.
Good Charlotte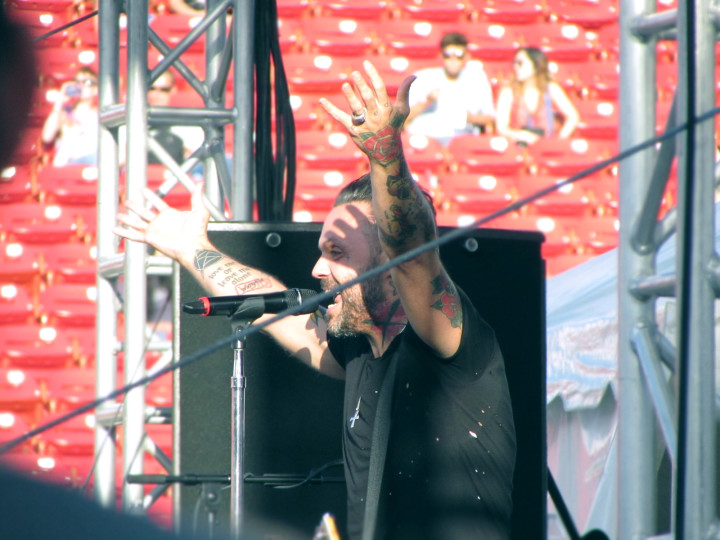 Last but not least was Good Charlotte. Everything about this set was memorable. First an amazing woman gave up her spot so Max and I could be on the barricade. They played all of the hits and people were constantly crowdsurfing. The only negative was the location. In perspective of a concert goer, right side, front row barricade is pretty great. I soon found a single flaw with the spot. The cable. The cable that runs right through the frame of the whole photo. Being an amateur photographer and editor, I had no idea of how to fix this issue. So I had no choice but to embrace the cable. Once I learned more editing tactics, I revisited this photo and eventually would remove the cable.
Conclusion
EdgeFest was the door that I was able to put my foot through. Since then I have shot over 20 local shows. No two shows have been the same and have presented their own sets of challenges. But no matter the situation, they have been rewarding and I can't wait to make it to the next one.