A Photography Journey
Then and Now.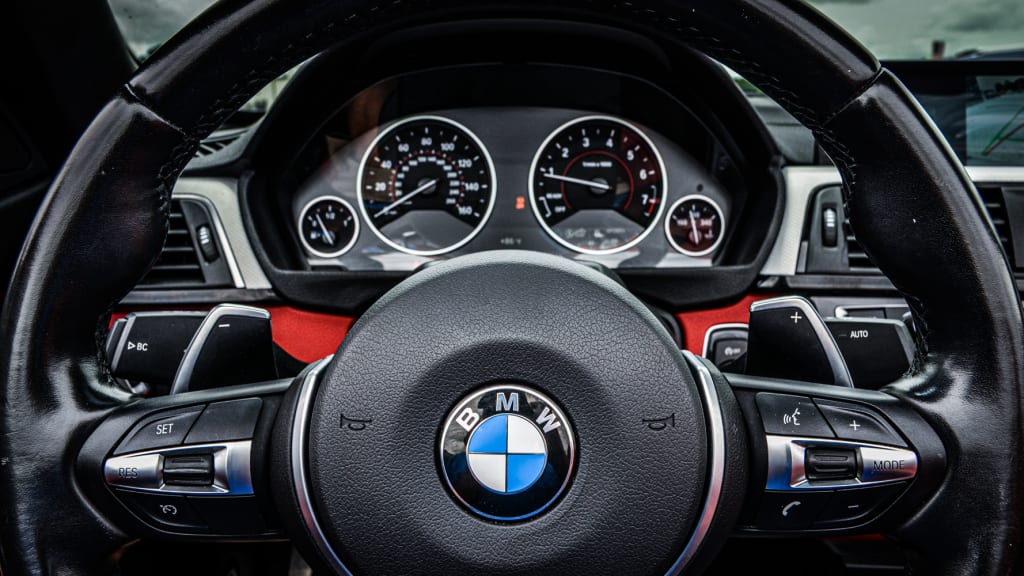 Where I started and where I am now!
In 2008, Digital SLR cameras came down in price and finally within reach. I walked into Best Buy with a photography friend and made my choice. I closed my eyes and Sal handed me one camera, with my eyes closed I felt it up and down, pressed buttons and got a feel. He then replaced the camera with another one and I did the same thing. I then said, "I'll take number 1," which happened to be the Nikon D90. At the time, it was a $1200 camera, and I grabbed a Nikon 50mm 1.8 plus the kit lens that came with the camera. That is how I picked a brand. I began to shoot cars, because I have a love affair with them. Soon after, I would shoot anything that wanted to be photographed and that captured my eye. Like all beginners, everything was there for the taking. Every bug, every person, every place I saw through the eye of my camera as a moment to capture, and nothing was going to stop me. I tried a million things, and to this day my hunger to learn has not only grown, but become something I eat, sleep and breathe. My shutters are my compass to my past, present, and future.
From there I did as all newbies do. I shot everything as if I was blind and crazy. I did family portraits at their homes, in the woods, or even once in a laundromat. I shot weddings from almost every religion, size, and type of venue. I shot seniors, from the popular ones that loved the camera to the kids so scared it tested my patience. I networked with thousands of people and reached out to tell them what I wanted to do. What I wanted to do was the problem though. I had no clue. I was at a car show, I use to go to them almost every weekend, and started shooting cars. Well one day a man that I had talked to only once called me and asked if I could do him a favor. He would not be able to make a local car show and needed someone to take some pictures from it. No big deal I thought. I did it and come to find out, three months later, a few of my images were published in a new National Magazine. Rat Rod Magazine was my first publication, and I am not going to lie, it changed my life. What it did for me was allow me to start to learn the value of what I could do. Later I was asked to shoot many other features and I fell into the trap that they would put my name out and I hoped it would lead to work. Paid work. That did not work out, but after 13 issues that I was in, I did meet a ton of people and shoot hundreds of free shoots hoping it would lead to something. It did. I learned, A LOT. I became a better photographer. I figured out things and dove deep into the world of photography. I gained experience like no other. I learned what it was like to have people, not rat rod, but people to try to take advantage of me. I learned that what I did was valued by some but not by all.
Next, I was called by 8 Lug Magazine, and by reaching out to everyone that contacted me, I finally did get some paid shoots. I was on Twitter one night and was about to watch one of my favorite car shows when they announced that the people on the show were going to be live on Twitter answering questions. Never one to back down from a challenge, I started tweeting them and they answered. That relationship started then. Over the next few years, yeah three of them, we continued to communicate from time to time, and I had the opportunity to stop by their shop, meet them, and make the relationship a little more real. The next year I was offered to come up for a paid shoot for them, which finally lead to the opportunity to be their photographer at SEMA, the largest car show in America, working hand and hand with Shell Pennzoil. Not bad for a kid from Carencro Louisiana. This continued and I got to go to Vegas a few times, Los Angeles and a few other locations. None of this lead to full-time job though.
I continue to pursue my dreams but instead, I have made goals. I focus on those goals and each day I work towards them. As I turn 40, I finally have learned what I will be, the goals I want to accomplish, and I have a plan to accomplish them. That is a first for me, but I will leave that to another conversation in the future. That all being said, I want to say this.
Now warning. This is not the path for the faint of heart. This has nearly destroyed me over the years. I have fought through loss, divorces, being broke, many failures and many successes. My cameras have taught me about people, being a man, self-confidence and so much more. All from behind the viewfinder. I have destroyed relationships, focused on the wrong things, lost my mind a few times and yet my camera always seems to welcome me home. I am not as smart as I thought, but I have found that I am a better person than I ever thought I could be. I have cried so many nights, sometimes tears of pain and some of the joy. There have been moments that I could not even believe were possible. My faith in life comes from the fact that I was given a talent and the vision that haunts me at night, is the thought of not reaching its full potential. All this has lead me to this moment.
In the coming weeks, I am going to be taking a look back at all the things that have brought me to the present and sharing them here and on my two youtube channels. The experiences and lessons in photography will be placed for all to learn from on my channel that bears my name...
Breaking Down Photography with Jeffrey Eatley
Documenting my life with cameras. A raw look at the life of a photographer and creator. Raw and honest, because it is all that I have.
Now I sit with the most complicated, extreme, heartfelt project that I have ever taken on: telling my father's life story. We are traveling to Vietnam in two weeks to document his journey as a Soldier.
The Greatest Honor - His was to serve his country, mine will be to tell his story. My father served two tours in Vietnam in 1968 and 1970. That Soldier goes back to Vietnam after 50 years. We will document it all with the hope of creating a documentary for all to see. My father, for the first time in his life, will tell his stories, with honesty. While they may not all be nice and cozy, they will help bring him closure after all these years.
This is the short form version of where my cameras have taken me. So much more coming, and feel free to write and ask me anything. I love every opportunity to share, teach, learn and grow. Here's to many great days to come.
Jeffrey Eatley