A photographers life
Studio day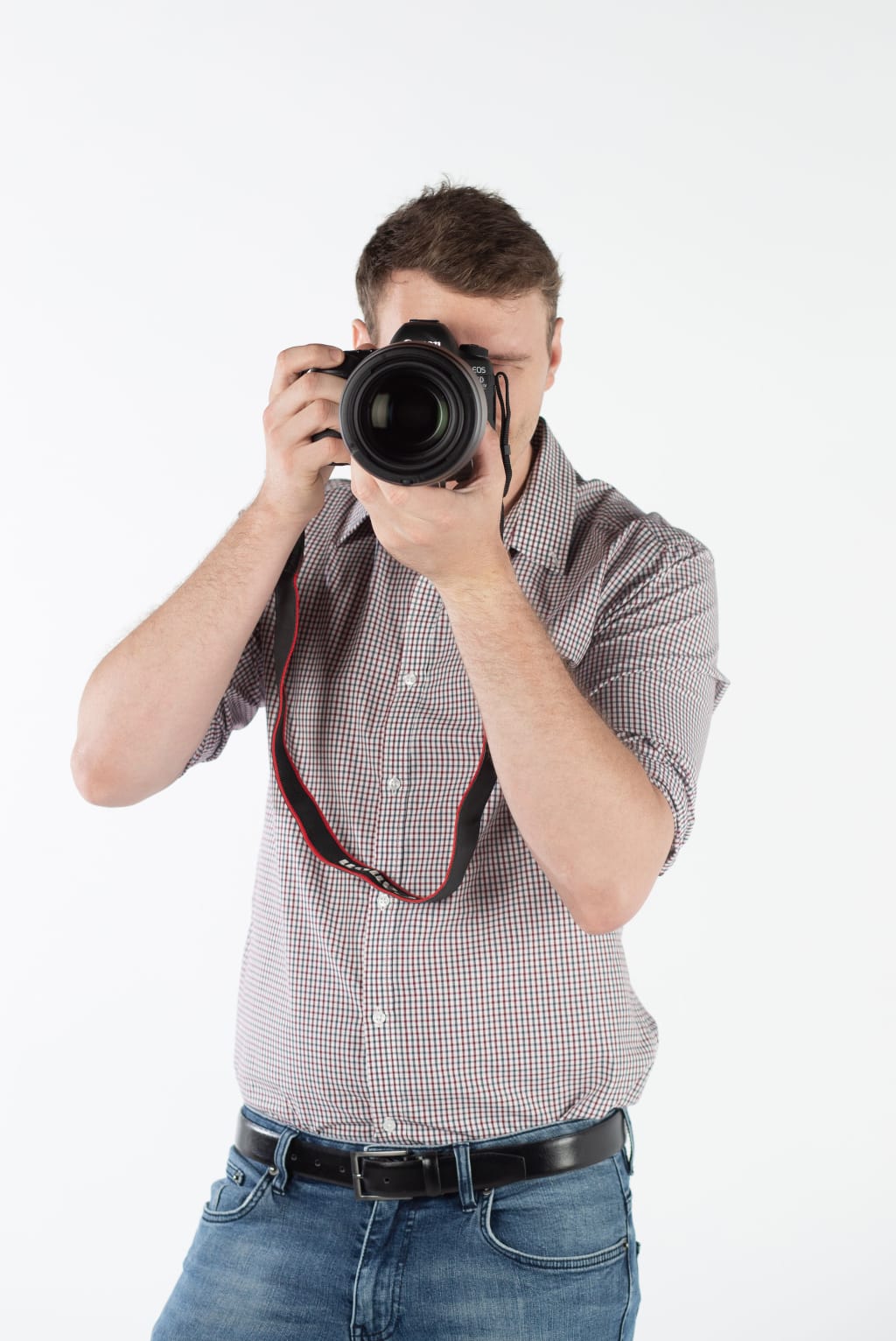 The photographer
I am often told, a plan is only as good as its back up plan. Once again this has proven true and I'll explain. I had booked the studio out for a pretty decent session, four hours if I recall correctly, heaps of time to set up, shoot and pack up. I was planning to do a fitness style shoot as I really wanted to have that in my portfolio. I messaged a model that I had worked with previously and knew would be perfect for this and would be great to work with (as always), created a moodboard, researched lighting setups and everything was going well, until it came to make up.
Now a lot of my shoots previously haven't involved a HMUA (hair and makeup artist), so it's safe to say I lack a little connections wise in that department. I have worked with a few, all of which were unavailable for this shoot. Damn! So I messaged the model' "Hey any chance your HMUA is available for the shoot? I am struggling to find someone who is available". Nope, she is away for a few weeks. So I messaged my assistant, also a no.
To cut a very long, stressful story short, as I was unable to find a HMUA, we decided to cancel the shoot, but not the studio booking. Two reasons for this, one, I had already paid for parking $12.50 i wasn't about to waste, and two Plan B.
Assistant = Model. Photographer = Model.
Make sense? Probably not right? Well firstly my assistant, Jocelyn from The Enchanted Rose, asked me to take some shots of her for her website and socials, albeit some time ago it is a task we never got around to doing but often spoke of. Now 2021 was fast approaching, she and I both wanted to get some new shots of ourselves for our websites.
So we decided we would use this time for just that. I chose three outfit variations, mainly adult clothes that stay hidden away in my wardrobe collecting dust. If you know me, you're probably in complete shock that I even own a shirt with a collar let alone two. I suggested Jocelyn do the same and that was that. Plan B was born.
I am nothing without coffee, completely and utterly hopeless. When I am in the valley my go to coffee place is Froth, good vibe, good staff, great coffee and a really yum fried chicken bagel (try it). We obviously had time to kill so there was a very relaxed vibe which is always great when shooting. Luckily someone had left the smart screen tv computer thingy ( I don't know the real name) on so we jumped on youtube for some tunes. Music is a great help when shooting, if you have a new model or someone you haven't worked with before and the shoot isn't really going amazing or how you would like, I recommend some music, it will really make a huge difference for all involved.
I do not like being in front of the camera, anyone who has met me will attest to this. nevertheless we played around with the lighting and a few different setups. Trial and error is key here always review your shots and refer to your moodboard if you have them. I usually print out moodboards if I can, but carrying paperwork around can be a hindrance from time to time so make your own decision here.
We took turns shooting and modeling and I believe we had a three light setup, two lights in front of the model at roughly 45 degrees off centre and one light on the backdrop to give that clean white look. We experimented with and without this light to give a few different looks, white background, neutral grey and black. This was achieved by moving the lights, the model and turning lights down in power and off at times.
As always we left plenty of time to pack up and tidy up. It's important to always leave the studio exactly how you found it. Put everything away where it goes and sweep or vacuum if needed, it only takes a few minutes and will keep everyone happy!
Both myself and Jocelyn are happy with the images we produced and received. If you are needing some new images, please reach out and get in contact.