A Peaceful World
Life is like a Camera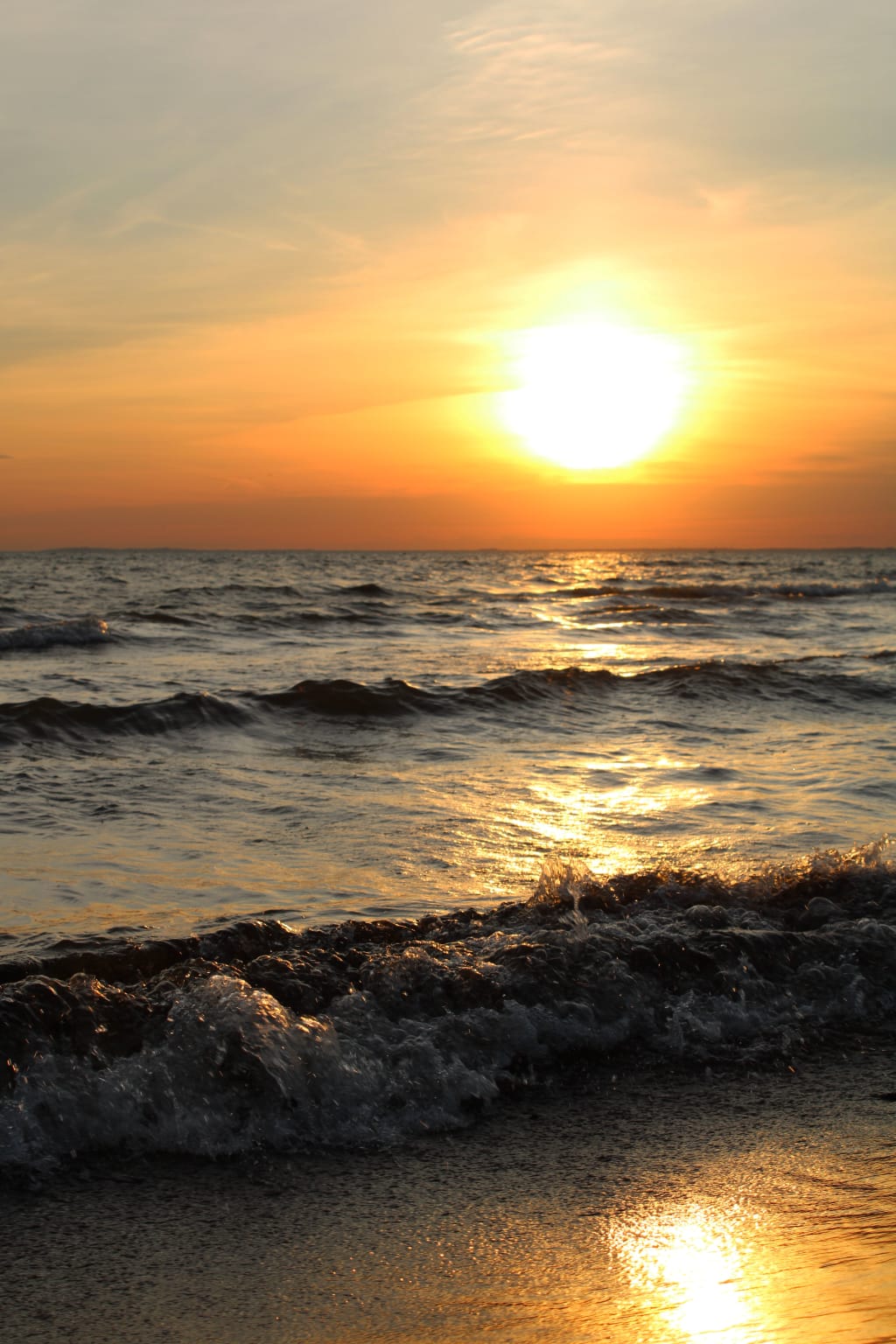 07/18/2020 8:24PM EST
Life is like a camera. Focus on what's important, capture the good moments, develop from the negative, and if things don't work out take another shot. My high school Digital Photography teacher, Mrs. Licata gave me a framed photo with this quote, and it stands on my night stand every night. Once I say this photo contest, I knew this was the right time to put my best foot forward!
This particular photo was taken at Woodlawn Beach in Buffalo, NY with a Canon Rebel T7. My family purchased this camera for me on my 22nd Birthday, the photos I took at Woodlawn Beach was my first time trying out my new camera. Since I graduated high school 4 years ago in 2016 from Mount Mercy Academy, I have been trying to embrace photography. Any chance I get I am capturing moments in pictures, whether it's friends and family, or a beautiful flower or scenery, even animals. I find beauty in just about everything.
All my life I have been mostly interested in nature, camping, getting down and dirty, embracing the beauty in a natural scene. Oddly, I have a fear of large bodies of water I personally would never get in deep waters. On the other hand, I find it so interesting the motion of the waves, the sound of the water crashing against the land, the fresh cool breeze of air kissing your face. The peace of the world right in front of your eyes. Something so significant we as humans look over it every day. Sunsets themselves are extremely relaxing and momentous. The power of nature completely taking over the skies, almost opening a portal into paradise. Two powerful forces collide to make a stunning photo.
Photography is a different way of portraying art. They always say a picture is worth a thousand words which is absolutely true, many people see photography in different styles. In my opinion, taking photographs is the best way to express art. It is pure and real! In the past I have used Photoshop and similar photo editing applications to edit my pictures. However, this unique photo I decided not to use any editing. I simply set my camera to the landscape setting, chose to increase a vivid ambiance and set my light scene to sunset. By process of elimination and capturing the moment I decided to choose this significant photo.
Woodlawn Beach to me is very memorable. Born and raised in Buffalo it is a local beach that I have been going to since a child. Now that I am older and seeing life through a different lens its amazing to see how far I have come. To be so young not knowing any better playing in the water building sandcastles, to blossom into a future photographer chasing her dream in the same place. July 18, 2020 the day this was taken I was with a group of friends at the beach exploring the land I decided to experiment with my camera, this was the result.
As a growing artist I encourage everyone to follow their dreams no matter what it may be. Use your weaknesses and turn them into strengths. Empower others around you to follow their dreams! To put their best foot forward to explore the world and achieve things that are unattainable. A peaceful world is finding inner strength within yourself and the things around you. Nature has a way of speaking to you without saying a single word. Life is like a camera. Focus on what's important, capture the good moments, develop from the negative, and if things don't work out take another shot. I wanted to use this contest to my greater advantage and choose a photo that spoke to me and I am hoping it does the same for you.