A letter to the cell phone photographer
Stop trying to one-up the rest of us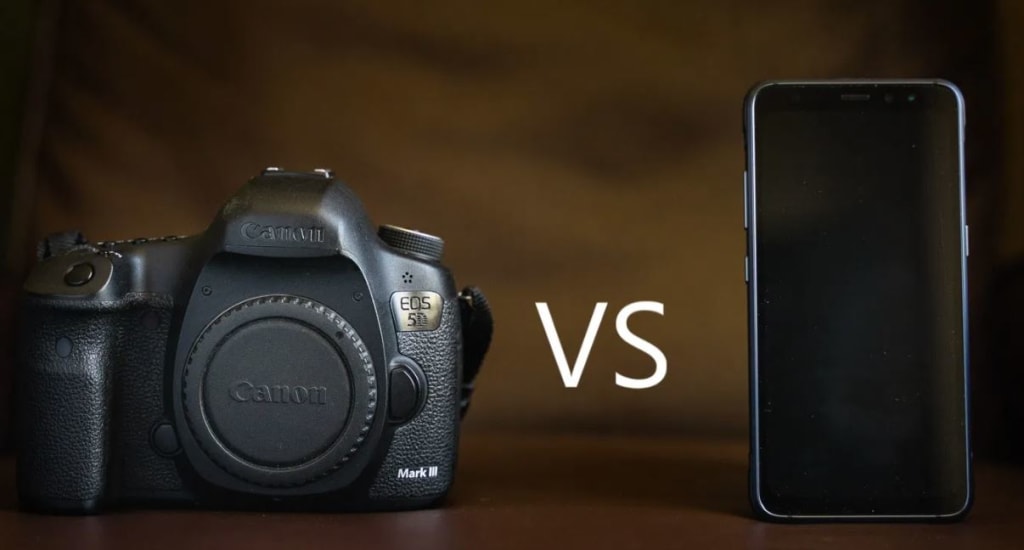 Photo Credit :https://digital-photography-school.com
I am in no way saying cell phones have not come a long way with cameras. Some even have that "dslr" quality. I am in no way dissing on cell phone photographers. But I had an interesting and insulting conversation today with someone. It really opened up my eyes. The way the new cell phones are advertising their great, multi lens cameras are NOTHING like a DSLR camera. First off, DSLR cameras have a multitude of settings that cell phone cameras do not. I know because I have one of those so called cell phone cameras. The auto focus is really all you can use, and if you use manual its NOTHING like using the DSLR manual. I would like to ask the cell phone photographers that claim they are better than the rest of us, what does Aperture mode mean? what does it do? do you know what an F stop is and what it does? How about typical depth? Do you know what the shutter speed is and how important you need to know how to use it, what about the ISO? do you know how that effects quality of photos? I bet, they can not answer at least 2 of these questions if not more. DSLR cameras will ALWAYS be the professional ones. Anyone can pick up a camera and take photos, and maybe really great ones, I don't doubt that at all, but how silly would it look to show up to a gig with a cell phone as a camera, a professional gig that you are getting paid 200 dollars to do? I bet you if anything, you are not getting hired.
Its more than good lighting, and perfect shots. So much more, its about rules of photography, its about how to properly take a portrait and make it look professional (no cutting the feet or top of heads off are NOT PROPER PORTRAITS ( I just gave you a secret take it) Lighting is a huge factor yes, but I can tell you, from what I have seen, most of you have no idea what "lighting" is, its not sun light, sun light is not your friend. you need reflectors, diffusers, artificial lighting, did you know your flash and I am not taking about a camera phone flash, I am talking about a Professional TTL flash, can fill shadowing? Its not just a camera, its an entire equitment based hobby/profession, and most of us, spent more money on all that equipment than you did on your phone, or actually maybe even less. Considering these phones go for about 1k, you can get a great DSLR camera for 400 dollars. Look! you have another 600 dollars for lighting, and flashes, and lenses. Its so much more work and so much more invested into it. Us actual photographers, spend countless hours editing, shooting, practice shooting, helping clients, and repeat. I do all my photography for free, not because I am bad, but because I know people want positivity right now and this is my way of giving back. So I spent all this money( This includes editing programs, adobe is the only real way to go, and lightroom, which both cost money, I also bought all professional presets) and I am not getting a dime back for any of it. I also have the option to shoot in raw.
I wouldn't be making this rant, I believe anyone can do what they can with what they have, but to come at me and tell me I am not good enough because you have a cell phone and think good lighting is like, I dont know, sunny days, thats not only insulting me and all the hard work I put into this hobby, but every single other photographers out there like me. You really want to be a photographer? You really want to do real photoshoots with real clients? put the money into the right stuff, not a cell phone.