9 Things You Can Make Using Photoshop
Simple Ways to Get Creative In This Program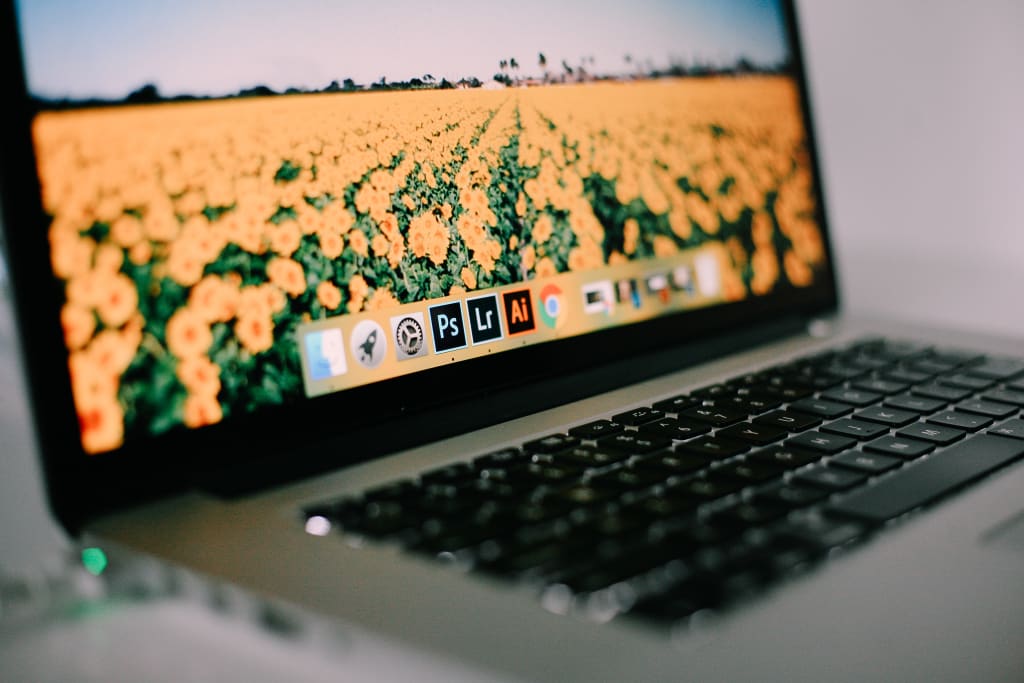 Adobe Photoshop is a powerful editing tool that helps you create and enhance visual elements. From photo retouching to creating designs, there are several features that will suit your artistic needs. These are nine of the best things you can do with Photoshop to unleash your imagination and creativity.
9 Things You Can Make Using Photoshop
The best part about using Adobe Photoshop is that you can combine images, texts, and graphics. Being able to generate designs ensures each output is unique, giving you an edge over other creatives. Once you get the hang of using Photoshop, you can easily whip up creations like these:
Restored Photos
Have you unearthed old photo albums of your family and found the photos faded, wrinkled, and stained? Worry not; you can save these precious memories by using Photoshop's colorization feature.
With this tool, you can restore an image's brightness and shadows to look neat and crisp. More than that, you can put new colors to add vibrancy, as well as create collages with multiple photos, overlays, compositions.
Surreal Images
When it comes to photo manipulation, you have to rely on your imagination to come with unique digital art. Photo manipulation involves altering or transforming an image until you achieve a certain aesthetic or effect.
Whether it's your form of art or you want to use it for advertisements, surreal images say a lot about your ideas and style.
Action Sequence Shot
Another photo editing feature in photoshop involves experimenting with double exposure effects onto pictures. This function enables you to merge several action shots into one snazzy photo. Creating a connection between two different pictures is a creative way of telling stories and evoking emotions.
Layouts
Photoshop allows you to make several pages of layout for newsletters, magazines, greeting cards, and invitations. Each time you make a layout, Photoshop can keep that as a template. In this way, you don't have to start from scratch on your next project, saving you time and keeping your designs consistent.
Website Elements
Need branding materials for your website, social media accounts, and print materials? Adobe Photoshop has shape layers and layer styles that can help design everything from logos to elements. In addition, you can produce a style guide to make sure your brand stays consistent in terms of colors, images, and patterns.
People will judge your skills and even your entire business based on their first impression of:
Wallpaper or background: Textures and patterns help your materials stand out visually.
Badges and buttons: Easy way for people to share your products and services.
Sidebar images: Information and visuals that direct people to where you want to go.
Banner, dividers, and email headers: Embed advertisements to drive traffic.
Printouts
While some people prefer online visuals, there are others who still appreciate the beauty of printables. Posters, flyers, brochures, postcards, and business cards remain to be some of the most useful printouts on circulation.
Maybe you love doing DIYs and collecting stationery. With Layers and Pen tool, you can digitally draw planners, stickers, envelope seals, address labels, packaging seals, thank you notes, and tags for your next personalized gift.
Infographics and Mockups
Infographics are a clear, artistic, and effective way to educate people about a certain topic, product, or service. Using Photoshop, you can combine images, texts, and colors to create a simple visual presentation about anything.
Aside from infographics, another way of giving information is in the form of mockups. Some people prefer seeing graphics or images rather than words. With mockups, you can present an idea or product that looks real and attractive to viewers.
Lead Magnets
If you have a business or website, you most likely use freebies as a form of lead generation. With the help of Photoshop, you can design PDF guides, ebooks, worksheets, and checklists for your current and potential clients. This is a great way to entice people to subscribe to your mailing lists or join contests.
Business Documents
Photoshop offers blank document presets that have predefined resolution settings, color mode, positioning, and dimensions. You can modify these templates and background contents to personalize business documents such as order forms, invoices, contracts, catalogs, sales sheets, pricing guides, and questionnaires.
Conclusion
Practice using Adobe Photoshop to improve your photo editing and graphic designing skills. Whether you are a beginner or an advanced user, there are several tools, palettes, commands, and features in Photoshop for you to enjoy.