6 Essential Tips to Boost Your E-commerce Product Photography
When it comes to making more sales online, you might feel like you've exhausted every e-commerce growth technique in the book.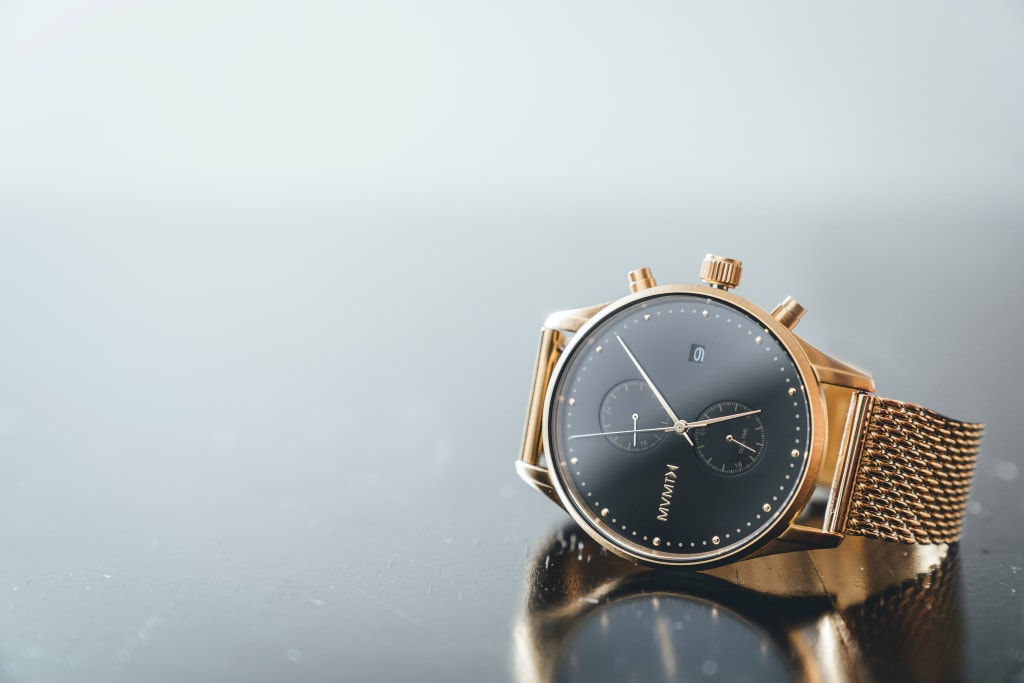 When it comes to making more sales online, you might feel like you've exhausted every e-commerce growth technique in the book. You may have written the most compelling product descriptions possible, only to see your sales struggle to get off the ground.
Luckily, there might still be one change you can make to increase conversions.
E-commerce product photography is crucial for one reason: It allows online shoppers to get a full, accurate picture of what they will be spending their hard-earned cash on.
Unlike in brick and mortar stores where shoppers can touch, feel, and get a 360-degree view of any product, the decision to buy online relies on product images.
Great commercial product photography also helps with image SEO. That's because high-quality photos optimized for search engines stand a much better chance of ranking in relevant image searches.
If you want to up your product photography game, here are six tips to do it:
1. Start with High-Quality Images
When we talk about e-commerce product photography, we're speaking about high-quality images.
After all, the main reason for using product photos to start with is to show the item in detail. Without high-resolution images, you'll struggle to do this.
So, what image size should you be using for your e-commerce products?
The short answer is that it will depend on the platform or marketplace you're selling on.
To help you as best as we can, we've listed the website image size guidelines for some of the famous sites.
Shopify: Your Shopify images can be any size up to 4472 x 4472 pixels, or 20 megapixels. Keep in mind there's also a maximum file size of 20 MB.
eBay: The minimum eBay picture size is 100 x 150 pixels in JPEG, and the maximum size is 1000 x 1600 pixels.
Amazon: Amazon image requirements specify that the pixel dimensions should be a minimum of 1,000 in height or width.
Magento: The optimal size for Magento images is 470 x 470 pixels (without zoom) or 1,100 x 1,100 pixels when zooming.
BigCommerce: BigCommerce recommends that your product photos should be less than 1,000 pixels on the longest side. They should also be in either PNG or JPEG format.
WooCommerce: WooCommerce doesn't specify particular image size. Thus, we recommend a general website size guideline of at least 1,366 x 768 pixels.
Etsy: For the best results, Etsy suggests that all listing photos should be a minimum of 1,000 pixels wide.
2. Present a Consistent Product Line
While it's a good idea to play around various product photography formats, iterating where possible, consistency is key.
Think of it as a fashion collection. They might all be different garments, but having a central theme that ties each outfit together makes a cohesive collection. The same thing goes with e-commerce product photography.
Avoid displaying photos of different shapes and sizes, with noisy backgrounds or pixelated images. The goal here is to get the shopper to feel optimistic about your products.
Doing so can compel them to buy from you.
3. Offer Multiple Views
One of the downsides to online shopping is that prospective customers can't view a product in the flesh. Thus, it's all the more critical that your images convey as much detail as possible.
The best way to do this? Showcase the image at various angles, giving the consumer as close to a 360-degree view as possible.
It would be ideal to have front, back, side, and top views of your products so that any potential customers get a complete view of what they are buying.
4. Use Proper Lighting
It would be best to avoid relying on overhead light bulbs when photographing your e-commerce products. Why? Because these lights can give off a yellowish tone, impacting the quality of your photos.
Not only that, but it also makes it incredibly challenging to convey accurate details about the product, particularly the color. In fact, getting this wrong can lead to negative customer reviews and higher return rates.
The way to avoid this is by setting up your studio near a large window or natural light source.
Are you not blessed with tons of natural light in your home, office, or warehouse? No problem! You can achieve the same natural light effect by using softbox lights.
These portable and professional light sources are a fantastic way to take high-quality product photos.
Another product photography tip worth knowing is to avoid shadows. We recommend that you try to illuminate your product from all angles as natural shadows can be tricky to edit out later on.
5. Get Technical
Despite a good light and high-end camera, it's still possible to produce low-quality images. This is due to a lack of balance from using a hand-held camera. After all, even the slightest of movements can impact image quality.
Sure, you can fix this in post-editing. But it would be best to use a tripod for extra balance.
Keep in mind that product photography equipment doesn't have to come at a premium cost. If you comb through Amazon, you can score a sturdy camera tripod for as low as $25.
6. Make Use of Props
Up until now, we've discussed presenting your product in a sort of vacuum.
But you didn't create your product just for it to sit on a shelf, did you?
You also want to present your products as they are meant to exist in the real world. A few examples:
A beach blanket laid out on the sand
A mug of coffee resting on a breakfast bar
A kite flying through the air
The possibilities here are endless. But before you start planning on what environment to use for your next photo shoot, there are a few things you should consider:
Make sure the environment aligns with your brand's image
Make sure the environment aligns with your customers' use of the product
Don't use an environment that's so "busy" that it distracts your audience from your product
Final Say
Whether you're taking new product photos or sprucing your e-commerce website, remember to focus on high-quality images. This means that your pictures should showcase your product in the best light.
Do this, and you'll soon see the impact that great photos bring, first-hand.