During these worse times, like the world-spread novel pandemic COVID-19 (Coronavirus), the government implemented so-called social distancing, work-from-home, self-quarantine, shelter-in-place, and lockdown. Any activity to avoid the rapid spreading of the virus. Many photographers, artists, and designers' job offers and projects were canceled or deferred. Some may not be working, maybe furlough, or got laid off during this crisis. It can be a very hard time for everyone. It may be emotional or mentally stressful for us being caged not just for a few days but weeks and, hopefully, not for months.
When we thought that we are on vacation or break, bingeing long hours on our favorite series, rewatch our all-time favorite movies, or doing movie marathon to catch up your 5-part flicks. There will be a time, after weeks of lockdown, where you will or already realized that there is nothing more to watch or do. These situations will give us the impression of being unproductive that may lead to stress (mentally and emotionally). Rather than being bored to death, some ideas can motivate your productivity.
As a freelance photographer and artist, this situation is common. Sometimes, I have some job offers and projects to work on but in some days, no work at all. During those downtimes, I need to keep myself busy and working something related to my business. It is like working 9-5 jobs but most of the time, more hours. I set goals and working schedule so I can focus on my business. I have also my lunchtime break, and personal time as part of my schedule. I also prepare myself to have a routine. I keep it consistent. Little adjustment is acceptable during the week but I keep it uniform. I set some goals and to-do lists that need to accomplished that day or even for that week are very helpful to keep track of my progress.
As a workaholic during this isolated time, it is the same feeling for me. I just need to focus and set that I am in a working mode like normal days. It is important to give myself a sense of purpose. Likewise to you too!
Here is a list of possible things and tasks that we can do during this isolation and lockdown:
1. Create a personal project
A personal project gives you total control over your creative decision. No clients that will limit you to do some restrictions. It is a great outlet to do what you like to do.
2. Create a new profile picture
Self-portrait or creatively illustrate your self and used it to update your outdated profile photo on your website, resumé, and social media.
I did a self-portrait for my new marketing materials and social media.
3. Master a technique or learn a new technique
Improved your editing skills to perfection or in an efficient way or learn a new method to make your workflow faster or fundamental skills more efficient.
4. Update Portfolio and Website
It is always a good thing to upload/update new work and creation then incorporate it on your portfolio and website. Clients always want to see new work.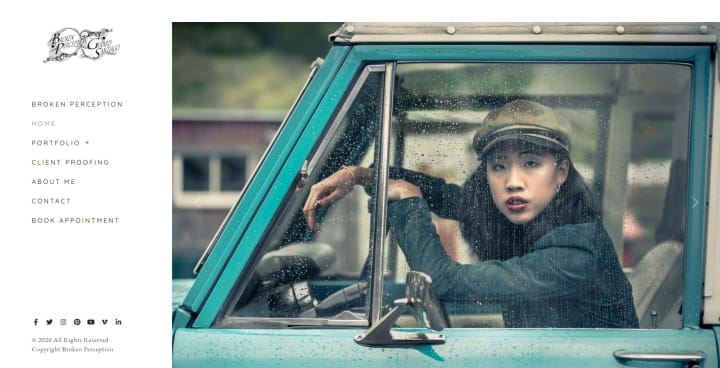 5. Revisit previous projects and make it better
Check your old projects, try to reedit your top selects, and make it better. Maybe you can add those to your portfolio.
6. Organize your file structure and catalogs
Sometimes, it is good to organize your old files in an orderly manner. Whatever software that you are using (Lightroom, Capture One, Bridge, etc) It is always nice to have it categorized.
7. Make a back up of your files
During the low season, it is perfect to make some backup. You will never know when will be the next time you will have this chance. Doing this is time-consuming and you may not be able to use your devices.
8. Perfect time to do a test shoot
If you have an upcoming project, try to test out the lighting set up or figure out the technical aspect of the project. It is not a harm to do a practice shoot anyways.
9. Do something new or learn a new skill
It is also a good time to branch out and try new things, it may be related to your craft or not, like carpentry, marketing, painting, etc. It can help you figure out a new horizon and apply it to your skill set and business.
10. Watch tutorials on your favorite educator or channel
It is also a good time to revisit those people who inspire you. Check other photographers' and educators' channel/website and watch their new educational videos, behind-the-scenes, or new work. You may learn a new thing or two and get inspired.
A helpful educational video of Lindsay Adler entitled "Seeing the Light". It is easy to follow, straight forward lesson in understanding lighting fundamentals and various lighting setups.
11. Focus on the other aspect of your business.
During this time, it is also good to do other aspects of your business. Doing the accounting and file your taxes, updating your invoices and legal paperwork, and engaging on your marketing strategy and social media platform.
12. Find new leads and potential clients
It is also a perfect time to find potential clients and leads. During this time, most of them may be in the same situation as you and have more time entertaining emails and messages. It is also a great opportunity to reconnect with previous patrons and supporters.
13. Start doing something new that can benefit your career
Now that you have some time to spare, focus on doing something different. Like making a blog or sharing what you did in one of your projects in depth. Making animation for your brand or projects. Try to make also some videos that help other artists/creatives. They may get some inspiration from you too.
14. Try to collaborate with other artists or designers
At this confined time, other creatives may also in the same situation as you. Try to reach out and do something together, like doing a live interview on social media, getting some feedback about your work and how you can help them. Maybe finding some projects to do together. They can be your future leads too.
15. Research for a new trend in your industry
When you got some time in your hands, it is good to keep up on the latest trends, hardware, and software updates available for you. It is a good time to do it rather than before your upcoming project.
16. Try to reconnect to your social media followers
At this moment, most people have a lot of time to spare. Most likely, people are glued in their phones and social media. It is a good time to post new content and work to remind your audiences of your existence and possibly new followers.
I posted some collaboration work to my Instagram and social media.
17. Help other creatives by sharing some freebies
In this time, people need to help each other, share your links to your favorite tutorials and videos that you discovered. If you have it on your website, give some referrals and discounts.
Access PPA (Professional Photographers of America) thousands of courses for free for two months.

Paris Musée gave people full access to over 150,000 artworks for free.
18. Watch or read new information/books/inspirations/movies about your industry.
Instead of doing another rewatch of your all-time series or movies, try to focus on the movies, documentary, or anything related to your career. There are a lot of resources that you can find online. Reading books, articles, or blogs is also a good alternative to get some inspiration.
An inspiring book of one of my favorite photographers, "Annie Leibovitz at Work".

A movie of one of the most influential photographers titled "The Salt of the Earth" by Sebastião Salgado.
19. Join creative contest/challenges
It is a good chance to become active in your industry challenges and contests. You can meet other creatives and get inspired by their work. Also, you can get recognition and award if your work got selected and get helpful feedback and critiques. It is also good for your curriculum vitaé.
Lensculture, International Photography Award - IPA, and Sony World Photography Awards are one of the most prestigious photography competitions in the industry.
20. Join Facebook groups and forums in your field
There are a lot of groups, communities, portals, and forums in every industry. It is helpful to be part of these groups. You may ask some people if you have questions. And also, answer some inquiries that other members have. An active community is very helpful to everyone in the industry when everyone is helping each other.
21. Scan you untouched films and illustrations
For those film/analog camera users, most of the time, you have tons of pending film rolls. Try to develop it and start scanning them. It is a very time-consuming task but it can be very good to keep you busy. It is also applicable for people making drawings, designs, and illustrations by hand. Scan and digitize them.
22. Clean your gears and equipment
At this time, you may have fewer projects or no photoshoot. It is the best time to take care of and clean your tools and gadgets. It helps to extend its lifespan and when you need it, it is ready to go.
23. Update your curriculum vitaé
It is advisable to update your resume and curriculum vitae once a year or when significant changes happen in your career. Keep your records up-to-date.
24. Create an Amazon/gear wishlist - but don't buy it
It is a good time to find and make a list of your wishlist that can improve your craft. It may be tempting but do not buy it unless you need it. Try to prioritize your necessities and well-being. Check Amazon or kit.co for what your other creatives are using in their workstation and projects.

25. Subscribe on tutorials or educational platform
While you have so much free time, it is a perfect time to learn and subscribe to tutorials and educational platforms. If you can afford it then you get a membership, but during this time, many educational platforms are offering discounts and free trials.
Nikon offers free classes online. Coursera showcasing courses from leading universities and companies. Also, check LinkedIn Learning.
In this time, many resources and providers offer discounts for creatives that may have impacted this crisis. Take advantage of this opportunity to be part of it. If you can afford it then it can help these entities too. It may be a limited offer so make sure to review the details and fine prints about this offer.
26. Learn a new language
It is a great time to learn something new like a language. Learning them needs dedication and motivation. Why not learn the language of your dream country or your next foreign travel.
27. Refresh your old note about your craft
If you studied or got some notes when you were training or in college, try to refresh those. You may remember some details that you may have forgotten which are helpful at this moment.
28. Test your knowledge or get certification
Some platforms allow you to test your knowledge like LinkedIn. Taking tests and successfully pass it can add credibility to your profile. Also, you can get certifications such as a Phase One Certified Professional. It increases your professional hiring rate.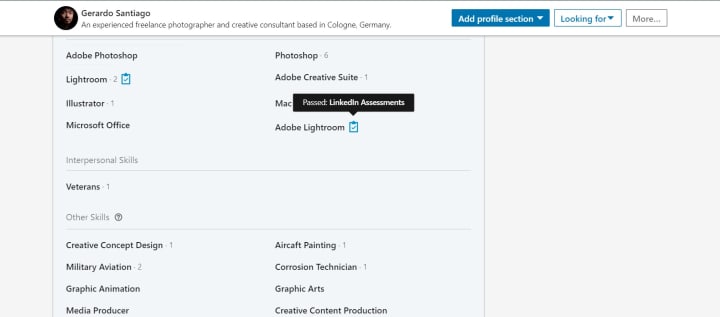 29. Find new ways to earn income
Research other ways to get passive income. It may not as big as your usual project but it can be very helpful in the long run. Stock photo is a very good option to put your unused photos from your previous projects. It is also a good way to become a contributor if you love to write. Making an Airbnb Experience is a good sideline during your low season.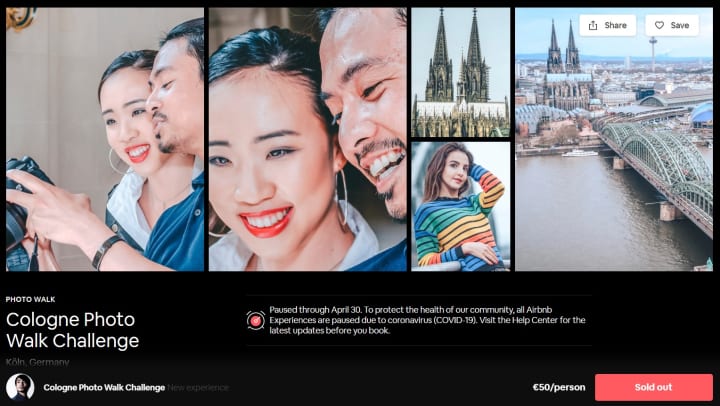 30. Create an e-commerce feature if you are selling goods/products
Develop a page on your website or join some art selling platforms to showcase your work and sell it to the public. It is a good side income for your business.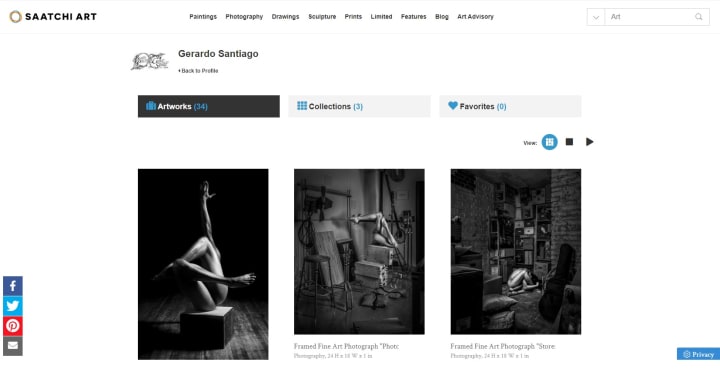 31. Find a new market for print or on-demand
Research new entities or third parties that can help you produce what your business needs. It can be a printer for your marketing materials, bookmakers, or print-on-demands. It can help you get their information, pricelist, file specifications, templates, color profiles, or whatever you may need to render their services.
32. Create/Update your business plan
A business plan is very important to run your business. You need to allocate time and effort to find your clients and niche, desired income, and strategy to make your business successful. It also helps you to determine your rates and price list. If you already have one, update it accordingly with your experience, past clients, adjust unnecessary expenses, and prioritize what your business needs.
33. Make/Update your marketing materials
It is advisable that you update your marketing materials once a year. But it is paramount to modify it when you have a new phone number or address. It is also important to your existing clients can say that you are always evolving. Sending them every quarter or during special holidays are very helpful to keep that relationship connected.
34. Reorganized your files on your computer and free some space.
Cleaning up your device is a good chore to do once in a while. You can organize the files by date, or by month or whatever method works for your workflow. It is also good to remove unessential files on your devices and get more space.
35. Unsubscribe on your inactive subscriptions
Maybe during your normal days, you are swamped with unwanted emails and newsletters. It is the perfect time to remove those clutters. You can always check the bottom of the emails and find "Unsubscribe" to these emails/newsletters. Some email providers have a subscription email management feature that you can easily unsubscribe or keep receiving their emails.
36. Recheck and update your camera settings and gadget configurations
While we think we are comfortable with our camera settings, it is a good time to spend some time reviewing and maybe adjusting your setting. Maybe we left it from the last shoot that you did. Make sure to set it on your preference. Always consult your camera manual for more detailed information. It is also applicable to your software shortcuts, gadgets, and apps configurations.
37. Experiment on the features of your camera that you are not aware of.
Every camera has its perks and features that can help you execute your creative needs. Many modern and latest cameras can offer a lot of features from Focus Stacking, Bracketing, HDR, Focus Peaking, Live Composite Mode, and some effect like sepia, miniature, etc. Some are helpful and some are not. Try to experiment and learn how the features work. You may see it useful someday. Always consult your camera's manual for more detailed information or by checking some video tutorials online.
38. Continue a previous project
If you already doing a personal project before, try to create more images or continuing the project. Maybe applying new techniques that you had mastered or applying your new style or creative signature. It is good to give your viewers new sets of images on the project that they are following.
39. Crossed out your old/existing to-do list
Check your existing to-do list app or if you are a fan of using Post-it, revisit them, and crossed out some tasks that you already accomplished. It is important to remember previous works or priorities and try to finished undone tasks on the list.
40. Catch up with friends and family
At this time, it is also a good time to connect with your family and friends. Check on them if they are in a good situation. It does not hurt to allow some time for them. It is imperative to show compassion in this kind of circumstance. Human connection is very important.
41. Catch up with previous clients
It is also a good time to reconnect with your patrons. You may offer them a proposal, show your latest works or send them a discount on the next time you render your services to them. Do not make it sound so businessy but give them a sense of genuine connection and appreciation.
42. Create a business strategy when the lockdown is over
It is a good thing to figure your plan of action after this pandemic. Most businesses may be impacted negatively but try to figure out among your clients who you can render your services. Maybe try to prioritize functional companies that are operating during the crisis than small businesses that were shut down. Let them recover first because they may have their priorities too.
43. Review your upcoming project
Most of the projects have shifted because of this pandemic. Clients' schedules adjusted, maybe some weddings and events got canceled or postponed. It is good to refresh the details of your upcoming project/s. Rethink your approach maybe you missed some details from the briefing. You can try to do a mock shoot or a test shot too.
44. Find new resources on your field
Technology and resources increase every day very fast. There might be new information and references for you in your industry. Check your trusted sources, polls, and review websites that provide neutral feedback.
45. Learn new software/app
If you have some free time on your hands, try to learn new software or application that can help you in accomplishing your work. Some software is easier to learn and some are not. Check the manual or some tutorials to make your learning seamlessly faster.
46. Declutter your phone, memory cards, and hard drives
It is a good time to remove old files and photos that you do not need from your devices like phones, memory cards, and hard drives. It is good to free some space. Make sure to do a back-up if it is important. Delete the apps that you rarely or never used. Reformat those memory cards and hard drives to make a new start.
47. Update firmware and software
Check for the latest firmware version for your devices and software. They might provide improvements and fix some bugs of the previous version. Make sure to back up first in case something bad happened. Read the instruction carefully before proceeding to avoid errors. Same way with your software and application. Always check for new updates.
48. Start enjoying household chores
Sometimes, you need to focus on different tasks and most likely you are stuck at home. Try to enjoy doing some chores like cleaning part of your house, start setting up your garden for spring, or maybe enjoy doing some baking and cooking. It is a good
49. Cut cost with unused memberships
During these tough times, try to cut some expenses. If you are using memberships that you do not need at this time, like gym, monthly-based subscriptions (unless they are already paid annually) then you can cut ties with them to save some money and use it for more important things.
50. Give time yourself and have a healthful well-being
During this isolation, it is not healthy just keep yourself busy working or watching television the whole day. Make sure to allocate some time to exercise, stretch, do yoga or some physical activities. You can always find some reference on Youtube, your TV programming, or your gym websites. Give yourself some quiet time to meditate. It can be a stressful time but make sure to give your self a little break.
Creativelive is offering various health and wellness classes.
This list may help you to keep being productive during these tough times. Do not worry, things will get back like it was. As long as you and everyone follow the rules given by your government and health experts. Social Distancing and limiting your exposure outdoors can help stop spreading this virus.
-----
I hope this list is helpful to you.
So what do you think of the list?
Please let me know what you did during the lockdown that keeps you productive and efficient?
Please share it with your friends, family, colleagues, and co-creatives. Feel free to send your comments, questions, or suggestions. I would love to hear from you.