5 Tips to Create Better Pictures for Your Instagram
5 tips by a full-time blogger, Jonas Maier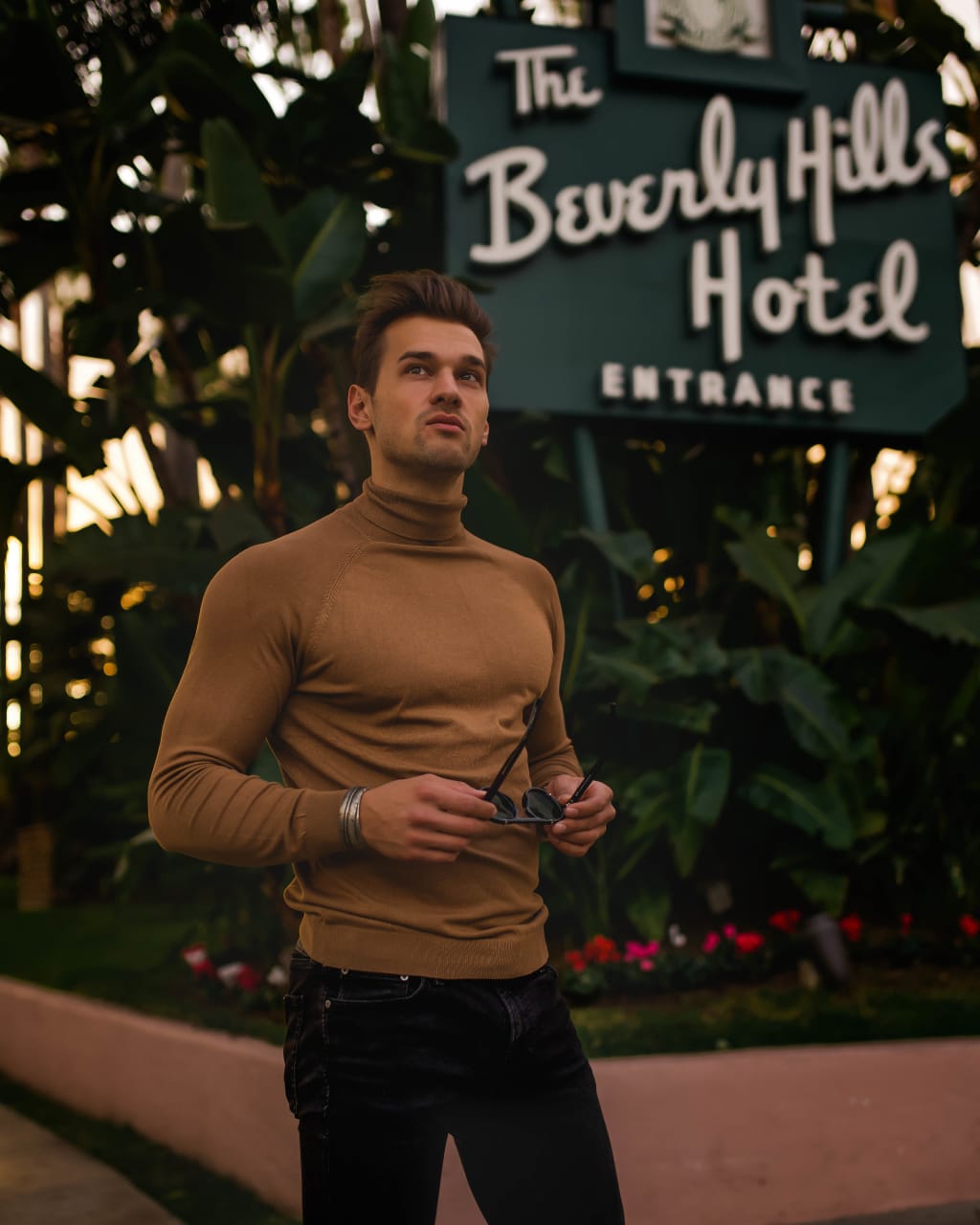 When using Instagram to grow your personal brand, it's essential to build up an audience that is engaged and loyal to you. But how can you ensure these followers engage with your posts and, in turn, help you to grow as a business or personal brand on visual oriented platform such as Instagram? Three words: Quality Instagram content. In the following, I would like to share my personal top five tips that you can apply in order to create high-quality shots in order to build an engaging audience.
My name is Jonas Maier and I create Lifestyle and Mensfashion content that I am sharing with my community of more than 200,000 followers every day. In the past I have worked with global brands such as Coca-Cola, Armani, Adidas and many more and I feel very excited to share my knowledge that I have gained in the past years with you. Let's get started!
1. Use the right camera
One of the first things you can do in order to improve your Instagram game is to get a better camera. Of course using a smartphone can be great and also convenient for taking shots and posting to Instagram. But we know a lot of users will outgrow their smartphone and want a mirrorless or DSLR camera to step up the quality of their Instagram feed. One of the big advantages that cameras have over smartphones is that lenses for different photo looks are interchangeable; and furthermore, it'll also allow you to change aperture, shutter speed, iso, and plenty of other settings to enhance your photos. For beginners I recommend the α6000 by Sony. Sony's mirrorless cameras have taken the market by storm and now are extremely popular. Sony cameras are known for their small form factor and great image quality. People love the α6000's fast 11 frames per second RAW shooting and quick auto focus. Since Sony has released the newer α6100, α6400, and α6600 you can find the α6000 for a great price.
If you are already more advanced I can recommend the camera that a lot of established bloggers, many friends are using: The Sony α7iii. It is one of the more expensive cameras however it guarantees highest quality possible thanks to it's full-frame sensor, amazing low light performance, better dynamic range for editing. I have been using this camera for one year and I truly love it and shoot all my content with it including the picture above.
2. Use the right lens
The one lens that will give you the best return of investment of any piece of photography equipment you can buy is in my opinion the 50mm f/1.8 lens. It's also known as a "normal" lens because it's the closest you can get to the perspective of the human eye and is extremely versatile for any kind of photography. It is also the lens I would recommend to any beginner. For bloggers such as me it is ideal since it has a good low light performance and you can create a nice background blur. However, you can get an even faster f/1.4 lens, which is great in darker situations because the aperture is more open and allows more light in. However, it is also more expensive.
Personally, I use a 35mm f/1.4. I am not using a 50mm lens since the 35mm provides a lot 35mm captures more of the scene and is suitable for full-length and waist portraits. 50mm will take shoulder-length photos without distortion and with noticeably creamy bokeh. It just really comes down to what you prefer. I really love to highlight the locations next the outfit which is the reason why I prefer the 35mm. Next to 35mm, you can also use an 85mm, which really emphasizes the object without lens distortion and creates the best background blur out of all three lenses. However you have to stand a lot further away from the object to get the same frame as the 35mm. All in all, it comes really down to what type of photo style you prefer and what kind of photography you want to pursue.
3. Use the most common editing software for bloggers
Nearly every blogger that I know including myself is using the software Lightroom to edit their photos. Not every photo you take comes out perfectly, and not every photo needs to. But sometimes you want to put effort into having an image look exactly like you imagined, whether that's recovering a photo of your friends in a dark bar or subtly tweaking a stunning landscape. Lightroom is available for desktop but also for iOS and Android. When I first used Lightroom I find all the features overwhelming. Thanks to presets that user can download and apply to their photos, the editing of photos becomes very easy. A preset is a configuration of settings, designed to achieve a certain look or style of your photo. With just one click on a preset, your photo can be altered to have a film look or to achieve the tones you desired. I use presets every time I am editing photos and adjust it afterward. Overall, I can not imagine to create great content without Lightroom and presets.
4. Make your photos stand out
A technique that I love to use in order to make my photos stand out are contrasts. This works extremely well for fashion bloggers who want to set the focus on their outfit. It's a very simple rule but I see many people not making use of it e.g. they are standing in an all black look in front of a black wall. As a result the look gets "lost" and is hard to recognize. Also when somebody looks at the picture it simply looks flat because there is no contrast.
The basic rule to make it right is: Dark background, light clothes object; and vice versa: dark clothes, light background. As mentioned it is something very simple but it works extremely well. In addition, you can emphasize this contrast in post-production while making the dark areas even darker and the light areas brighter.
5. Pose, but please do it right!
Although you see all these pictures from bloggers who look effortless and natural you can be very sure, that this is no walk in the park. Most bloggers I know including myself often take dozens of shots to create the perfect shot. Especially in the beginning stage of my blogging and modeling career I definitively tend to pose too much. I still see this every day on Instagram. As a result, you will simply look cramped up and I am sure that this wasn't your goal while trying hard to find the perfect pose. In my experience you will achieve best results when you don't try too hard. Just relax and imagine the camera is not there. Relax your muscles, look around, put a hand in one pocket or play with the buttons on your shirt. The viewer of the picture will notice if you are relaxed and act natural or if you are trying too hard. Also, when I am taking pictures I constantly stay in motion to capture a moment that "seems" as natural as possible. Also I find it super helpful to not look directly into the camera to appear even more authentic and less staged. Also, don't worry if most of the pictures may look awkward. Usually, you only need one good shot and when the other 67 don't come out it won't be a problem since nobody will ever seen them. Often I am really glad about it. As mentioned, its only important that you get one shot out of a series, so therefore don't be afraid to experiment a little bit. Keep in mind that practice is key and you will get better and better over time :)