5 Best Photo Editing Apps for Mac (Free & Paid)
Choosing the ideal photo editing applications for your Mac is essential, whether you're a professional photographer or only need to trim or add text to an image on occasion.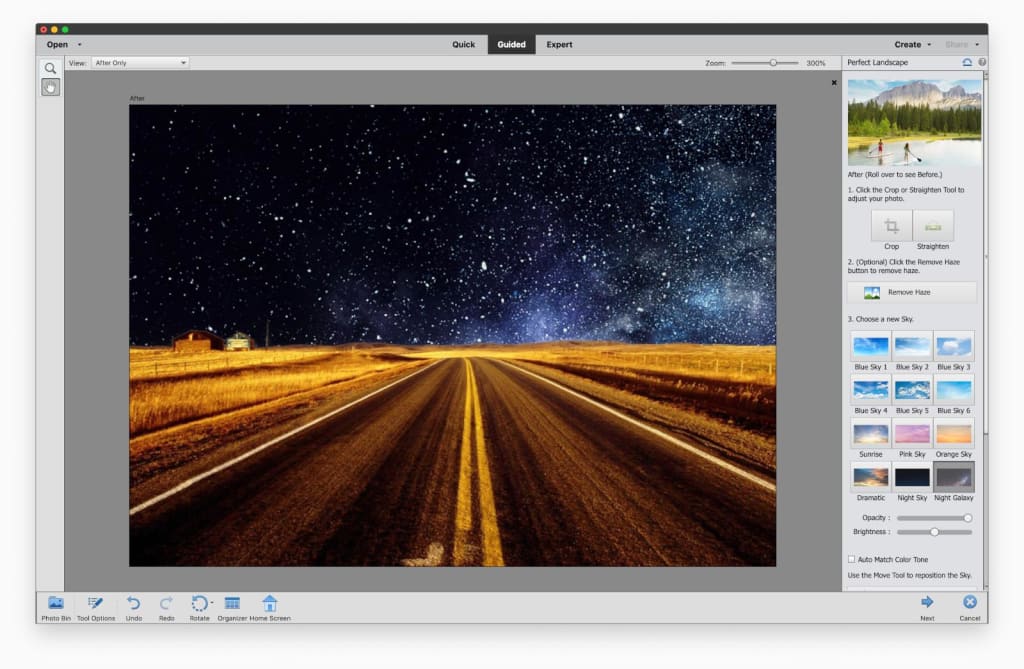 Choosing the ideal photo editing applications for your Mac is essential, whether you're a professional photographer or only need to trim or add text to an image on occasion.
You can quickly and easily change the look of your photographs and create basic graphics for your website and social media with good image editing software.
There are a plethora of free applications available for simple photo editing. If you're serious about photography or graphic design, you may wish to invest in more professional software to access more advanced capabilities. If you want to compress video the you can use this How to Compress a Video on Your iPhone to finish your work.
In any case, we've compiled a list of the top photo editing applications for Mac with 2021 to assist you in your decision.
1. Apple Photos & Preview (The Best Free Apps for Photo Editing)
Because it's free and comes pre-installed with MacOS, we'll start with the simplest and most apparent utility.
Images are more of an image management tool, although you can use it to resize, crop, rotate, change colors and contrast, and apply preset filters to your photos (even RAW files).
You may also use the one-click enhancer to edit and improve your photographs automatically.
All users get 5GB of free cloud storage, with the option to increase for a modest monthly cost. The app may also be used on many devices at the same time. As a result, Photos may be used for both backup and editing.
In addition to the Photos app is a handy free program that comes pre-installed on Macs.
Because the editing feature of Preview isn't apparent, many people are unaware that it exists. However, it's a quick and easy method to resize, alter colors, and add text and simple shapes to your photographs.
Price: Free
2. Adobe Photoshop & Lightroom (Best Pro Image Editing Tools for Photographers)
We've grouped them because these products are now accessible as part of a monthly subscription plan. It is possible to pay for them separately, but it is not less expensive.
Since the 1990s, Photoshop has reigned supreme among photo editing applications, and no professional digital artist or designer would be without it.
Photoshop allows you to do anything you want with your photos or design any graphic you desire.
The word "Photoshop" has become a verb because of how strong and well-known it is. We no longer discuss "editing" images to erase blemishes from selfies or replace a boring backdrop with something more attractive.
The app is resource-intensive. It may operate slowly on older Macs or those with limited memory. If you only want to make a short modification, opening Photoshop is excessive.
It's not the cheapest option, but it's the only one for many serious individuals about photo editing.
While Photoshop is the most potent tool for picture modification, most photographers prefer Lightroom for more subtle adjustments. It's not the best tool for pixel-level picture editing, but it's great for changing your images' overall color balance, tone, and contrast.
In Lightroom, you may create a preset, a collection of adjustments that you can apply to several pictures at once to speed up your workflow.
This software is also an excellent option for organizing your photographs, and if you use the cloud-based version, it's a great backup option.
Pricing:
Photoshop for desktop and iPad, the cloud and Classic versions of Lightroom, and 20GB of cloud storage are all included in a Creative Cloud membership, starting at $9.99 a month.
For $9.99 per month, you can choose a subscription that includes 1TB of cloud storage for Lightroom alone.
There's also a $20.99 a month Photoshop-only membership that includes 100GB of cloud storage and Adobe Fresco, a sketching and painting tool.
Photoshop Elements is a good option for individuals who like Photoshop but don't require the complete range of editing capabilities. This program is available for $99.99 as a one-time purchase with no monthly subscription required.
3. Affinity Photo (Best Budget Alternative to Photoshop)
Affinity Photo is an excellent low-cost Photoshop competitor that has grown in popularity after Adobe switched to a subscription-only pricing plan.
Affinity Photo provides professional capabilities like HDR merging, panoramic stitch, and 360-degree picture editing, in addition to all the editing options you'd expect. PSD files may also be edited with complete layer integrity, plugin support, and the import of intelligent objects.
Affinity Photo is a cross-platform program with complete file format compatibility, allowing you to work on Macs, Windows computers, and iPads.
Making full use of the app, like Photoshop, has a learning curve, and it may be too sophisticated for people who only want to make minor modifications. It's a fantastic solution for anyone seeking a less expensive way to deal with current PSD files.
Pricing:
$24.99 for the Mac version. The iPad app is an additional $9.99.
4. GIMP (Free Alternative to Photoshop)
GIMP is sometimes referred to as the "open-source Photoshop," and its powerful editing features go well beyond what you'd expect from free software.
Because it's open-source, a slew of third-party plugins can enhance its capabilities and add filters and features to help you get more done faster.
While GIMP is a vital tool, it isn't the most user-friendly on this list. In comparison to similar applications, there are also highly few tutorials (both official and user-created).
This tool also has its scripting language, similar to Lightroom actions, that you can automatically execute a sequence of adjustments on a batch of pictures. However, if you don't have any coding knowledge, the process of putting this up might be frightening.
GIMP is unquestionably a tool for the technically savvy. You can do a lot with it if you don't mind the time to learn and the unattractive user interface. However, it is not as sophisticated as Photoshop and does not have a mobile version for editing on the move.
Pricing: Free
5. Fotor (Free Basic Editor with Upgrade Option)
If you're searching for a free photo-editing tool with minimal features, Fotor could be worth a shot. This app is the ideal cure to too complex software with a plethora of choices. It can also be installed on several different devices.
Fotor comes with all of the fundamental picture editing tools you'll need to tweak your images' color, contrast, sharpness, and saturation. You can also utilize portrait editing tools to improve your people's photos and apply photo effect filters with a single click.
You can also use the design tools to make picture collages, graphics, posters, flyers, and more by simply adding borders, stickers, and text.
Pricing:
Fotor Basic is available for download and usage at no cost. Fotor Pro can also be purchased for $8.99 per month. This version includes more photo effects, layouts, and templates, as well as advanced editing tools.
So, how do you pick the right photo editing software for your needs? First, think about how much you're willing to spend for it.
Basic changes may be done with the free Photos app that comes pre-installed on your Mac, or you can use a free app like PhotoScapeX or Fotor for additional filters and choices.
You'll need a tool with a more comprehensive set of editing capabilities if you want to do significant photo alterations.
About the Creator
I am a blogger. Love to write Content on new technology, the latest tech news, gaming, gadgets review, and android. I also love to write about pets, health, business, finance, and the latest tips and tricks.
Reader insights
Be the first to share your insights about this piece.
Add your insights