12 Amazingly Free Resources to Learn Photography on the Internet
Break out of the photographer's block with some of the best and the most recent courses and tutorials from the internet.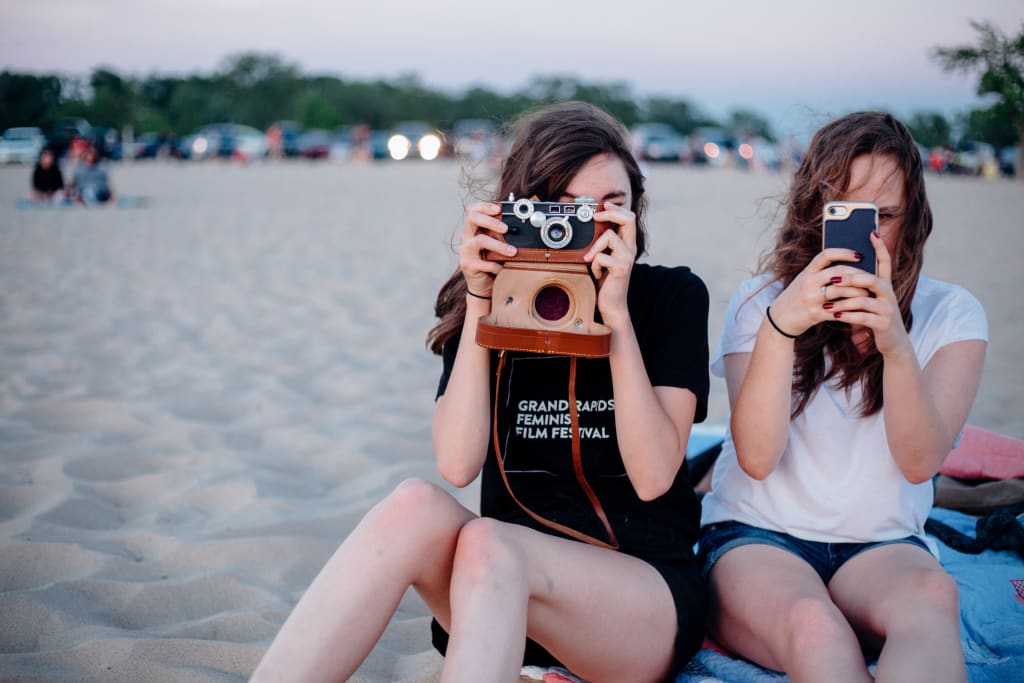 Photo by Kendra Kamp on Unsplash
It can get kind of difficult to learn on your own. First of all, motivation is hard to come by. If you're not part of a photography club, you'd have to come up with your own ideas. And photography is expensive.
Owning a camera, even a pre-loved one, can cost you a holiday or two. Photography classes are expensive, and the clubs are, too. So here are some amazing free resources you can access online.
1. Marc Levoy's Free Lectures on Digital Photography
Marc Levoy is a former Stanford lecturer turned Google researcher. His lectures on Digital Photography is set up exactly the way a college class would be. No prior knowledge on photography is needed to take the course.
If you want to take photographs and improve your picture-taking skills, this course is an outstanding resource, with assignments to post to Google Photos and then the community. This 11-week course comes with no formal evaluations, unlike his other course taught at Stanford.
2. Introduction to Photography and Related Media
The Massachusetts Institute of Technology Open Courseware or MIT OCW has a series of courses on photography as taught to undergraduate and graduate students. Introduction to Photography and Related Media, which was taught in the fall 2007 semester is your go-to resource for the fundamentals of analogue and digital SLR, film exposure & development, black and white darkroom techniques, digital imaging, and studio lighting.
There is a previous version of this course as taught by Reiner Leist in the fall 2002 semester, titled Introduction to Photography, which is also available on the MIT OCW website.
3. Canon Australia Explore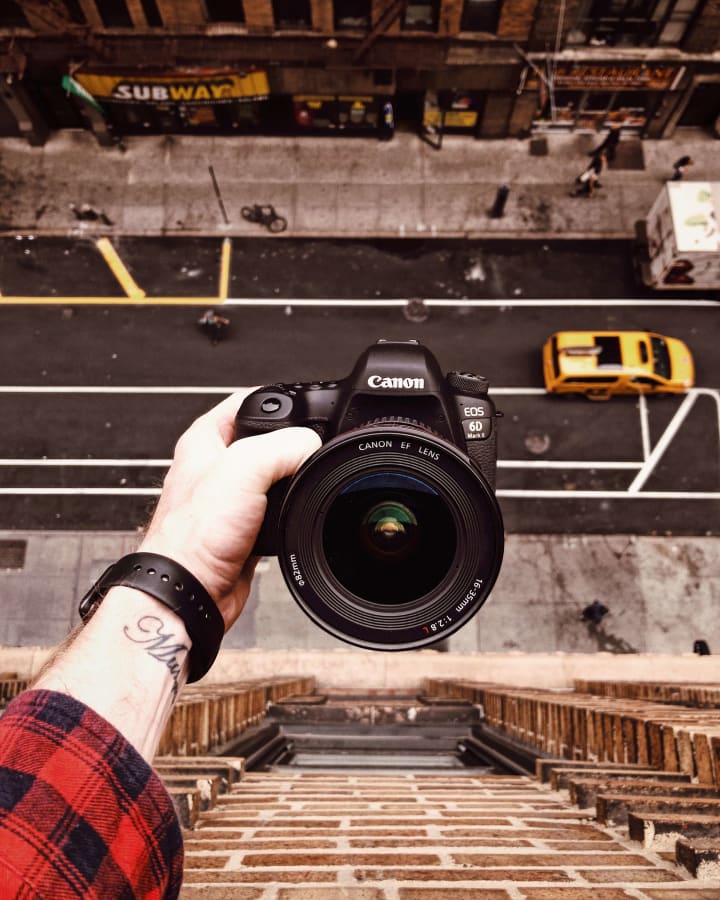 Learning photography with Canon Australia through its Canon Explore section of the site is bound to be a wonderful experience. You can learn from stories told by professionals and ambassadors of the brand, exploring new empowering skills and be part of worldwide events and world-class ideas.
In Stories, Canon shares visual explorations from real people and explain their why. In Learning, you will find photography tips based on their level of difficulties, tutorials, and workshops to attend – some are free and some are paid classes. Canon Collective Events are all year long, and Challenges provide you with a wide range of exciting challenges to participate in.
4. Lifehacker Night School's the Basics of Photography
A comprehensive guide for complete beginners. The course consists of five parts and will take you from understanding how your digital camera works, your camera's assisted and automatic settings, composition and technique, to the different editing techniques to modify your images. It is self-paced and completely free, accessible to anyone with an internet connection.
However, if you have other time commitments, you might need additional sources of motivation to keep you on your track. To interact with other readers of the tutorials and post a comment, you would need to get a Kinja account.
5. Phlearn Photography Section
On the Phlearn website, you'll find hundreds of free tutorials, so it's easy to get lost if you don't know where to search. Their Photography section provides up to 390 listed materials, including interviews with photographers, contest, and inspiration. You will have to go through the Photography Basics section to find what you need to learn and be specific because they seem to have plenty of tips and very specific how-tos on other topics as well.
6. Udemy Photography: Ditch Auto—Start Shooting in Manual
The ultimate free course on digital photography by Jerad Hill on Udemy. Jerad will teach you how to use your camera in manual mode, how to maximize the potential of your camera, and how to feel more confident shooting with a DSLR. There will be a certificate of completion and students are guaranteed lifetime access by the learning platform.
The material in the course consists of 37 lectures and one article, so a total of 4.5 hours of video content. This is not for total beginners, but it will help you build up your confidence if you're stuck in beginner's rut. If you have time on your hand, browse through Udemy's hundreds of photography courses to find even more interesting tutorials such as Green Screen Photographyand Creating a Photography Website with Zenfolio.
7. Photography by Academy of Art University on iTunes U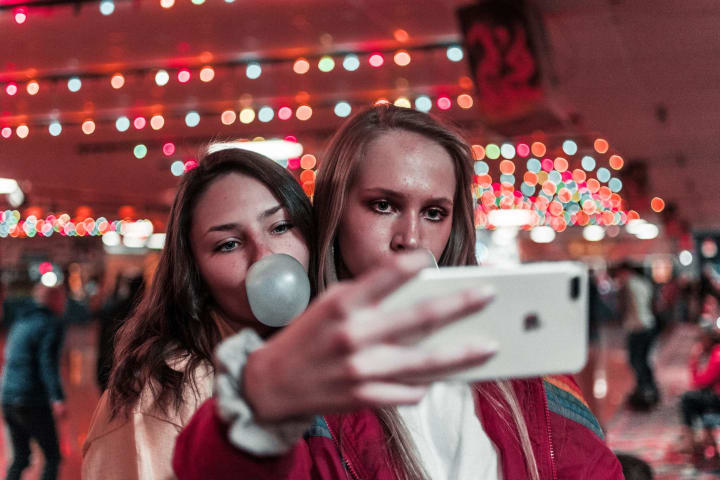 There are nine lectures taught by working photographers in the Academy of Art University Photography podcast. All are free and are designed for teaching university students the technique, aesthetics and conceptualization skills to create a body of work demonstrating their personal signature. Speakers include Alison Wright, Deanne Fitzmaurice, Michael Garlington, Greg Gorman, John Paul Caponigro, and Joyce Tenneson.
8. B&H Photography Podcast on Soundcloud
Interesting and inspiring resource for photographers of all levels. You will find out what is happening in the world of photography, listen to interviews and get information on the changes that are happening around you as they happen. The topics are wide ranging and B&H itself has been around for 40 years as a valuable resource to photographers worldwide. The B&H Photo Video, located in Manhattan, New York City, is the largest non-chain photo and video equipment store in the United States.
The podcast is not going to teach you beginner's hands-on tips and tricks, but it will enrich your understanding on photography, and even if you're not a working photographer it is still worth listening.
Ever found yourself in need of resources for tilt + shift photography? You've found it. This comprehensive article written by Peter Hill on RedBubble explains to you everything about the effect and how you can achieve it.
10. History of Photography Podcast
The History of Photography podcast is prepared by photographer Jeff Curto who is a Professor Emeritus of Photography at College of DuPage in Glen Ellyn, Illinois. The textbook used in the course is "A World History of Photography" by Naomi Rosenblum, third edition. The podcast series and the technical online course might just improve your understanding and enrich your current work.
11. Documentary Photography and Photojournalism: Still Images of a World in Motion
Learn more about the works of great documentary photographers and photojournalists with this free MIT OCW course. The most recent course was taught in the Spring 2016 semester, but an archived 2009 version is also available to download from the site. The course does require some prior technical knowledge on photography and some familiarity with the camera.
12. A Beginner's Guide to Digital Photography
A well-written and essential guide to digital photography that you can access from Makeuseof. There are 10 subtopics in total with ample links to even more resources. The guide is 59 pages of useful information for photographers of all levels, along with exercises to complete. It covers all the basics, including which camera to choose, which accessories to get, software editing basics, and glossary.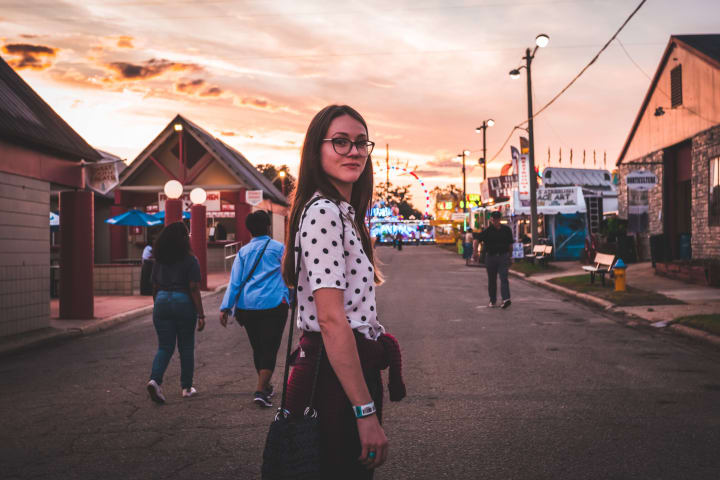 Which photography resource is most inspiring to you? Do you have any other favourites that are not already on the list?
Consider sharing this article on social media or forwarding it to people who might need the resources.
About the Creator
A Riau-born full-stack freelancer. A storyteller, poet at heart, a short story writer in my own time. I'm published on Hubpages, Medium, and a Google local guide.
On a scale of $1 to $20, how attractive are you?
Reader insights
Be the first to share your insights about this piece.
Add your insights