10 Reasons to Hire a Professional Photographer for Your Social Media
If you want more dates, a better career, or a shot at being an influencer, you should hire a professional photographer to boost your social media status.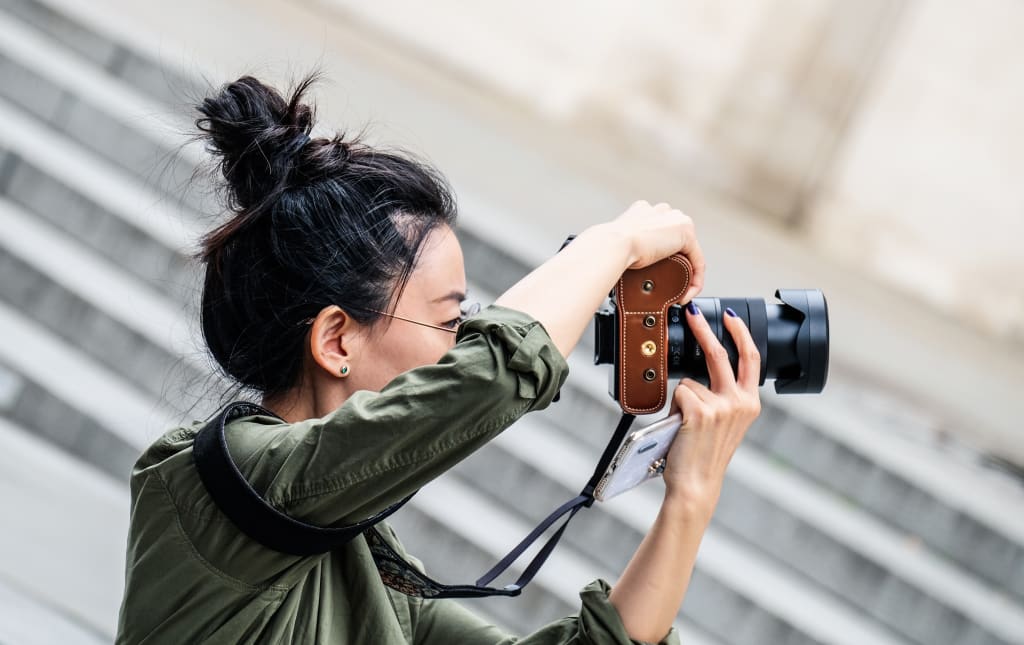 As a former model, I can tell you that looks matter—even though they really shouldn't. Denying that people judge everything on appearances is just downright foolish.
When we see attractive people and things, we gravitate towards them naturally. It's a trait that is built into our very DNA. Even babies are proven to prefer good-looking people over those who aren't quite as physically attractive.
Now that social media is king, it's becoming even more real to the world around us that looks matter for everything. The power that a good social media presence can give you is insane.
Entire careers have been built on a well-constructed social media brand. People found love on Instagram. We discover new people, products, and services based on how they look when we're flipping our way through Facebook and Snapchat.
That's why I'm a firm believer that you should hire a professional photographer to handle your social media shots. It sounds insane for someone who's not a model, but hear me out.
Even if you're not in entertainment, I have some great reasons why it's so important to get some pro shots in your social media profile.
Though I am a writer, I'd be lying if I didn't say that people are visual creatures. These days, words alone are not enough to make a writer famous.
You need to be able to be an influencer. You need to captivate your audience, get them to relate to you, and also get them to relate to the topics you write about.
People are visual creatures, and we all know that adage that pictures are worth a thousand words. If you want to gain followers and become an influencer, you need to hire a professional photographer to take those shots—or become handy with a DSLR yourself!
I mean, look at this photo by Simone Bramante, a professional photographer. He tells a story about Barilla pasta and captivates his audience in a way that words would fail to match up with.
Having a degree isn't enough to get you a job in a prestigious place these days. People want to see that you eat, sleep, and breathe your brand. They want to see what you are capable of—and what you want to show the world.
When you have a social media account that looks professional and also gives people a good idea of your brand, companies that want to hire you will start to reach out. This is why professional photographers need to embrace a changing world if they haven't already, too. Social media is the best advertising both you and a photographer can have, if you each put equal effort into it.
When I was a model, I was forever thankful to photographers who were willing to do TFP. TFP stands for "Time for Portfolio," and it's when a model works for free in exchange for shots and practice time.
Spending a little time in front of the camera is a great way to figure out which outfits really flatter you and which look bad. It's also a good way to learn how to take a better photo.
The model in this photo did TFP and posted the shots to her Instagram. I can assure you that she learned more about her best poses and wardrobe from her shoot.
Most of us are not pro models, which means that you will need to hire a professional photographer to do this. Thankfully, there are some affordable ones out there—and art schools love casual models.
No matter who you are, you need to make it look like you have your shit together on social media. No one wants to associate with someone who looks like their lives are a mess, especially if they wear that look online. It's cringe-inducing.
We all do what we can to try to cover up flaws. There's only so much those Instagram filters can do, and in many cases, they come off as trying too hard. A good photographer will give you shots that will help you look great, effortlessly.
Professionals know how to work lighting, angles, and composure into a better shot. That's why professional shots look better than a typical selfie.
There's a reason why so many people joke about others "sliding into the DMs" on sites like Instagram and Facebook. People legitimately get dates this way, and some even find love through social media.
When you're looking for a date on social media, the first thing you're going to notice are the photos. Good shots that are taken with quality hair and makeup will get you more dates than casual shots.
Back when I worked as a pickup coach, I told guys they should hire a professional photographer and work on their looks for their social media accounts. People are shallow these days, and sadly, it will affect your love life.
The people who are most successful on social media are the ones who cultivate a brand that makes them look physically attractive, professional, and yet also adventurous. It makes sense; it shows they have a lot to offer.
I can't express how important having a social media campaign is for business owners. A good social media marketing campaign can make or break your ability to turn a profit on a regular basis.
A lot of brands got their break on Instagram's ads, but they wouldn't have gotten so far without good shots. Dolls Kill, for example, is known for their amazing shoots, and owes a lot of their success to their active social media marketing.
When I first got into modeling, I did it because I felt insecure. I needed to gain confidence, and I felt that being a model would help me see my beauty inside. To a point, it worked. I felt better and people treated me better.
Taking the time to hire a professional photographer and working on a photoshoot is an amazing experience. It's something that will put you in touch with a side of yourself you didn't know you had.
It will make you feel like a star, and you'll be shocked at how much better you feel.
If you're creative like me, you probably use social media as an outlet for your imagination. Many creatives have images and art they want to make, but don't have the skill to fully make those concepts come to life. This is doubly true with visual arts like photography.
A pro will have the equipment, knowledge, and skill to make your ideal images come to life. Those who want to flaunt their creative side would be wise to hire a professional photographer—or at least, pair up with them for a series.
For example, a shot like this wouldn't be possible with yourself, the best professional online photography courses to up your game, and a selfie stick.
Most people who want to hire a photographer think of wedding photography prices and wince. It's true; most wedding photographers are pretty expensive.
However, that doesn't mean you can't afford a pro—or someone damn close to it. Student photographers are often less expensive, and at times, will be willing to work for free in exchange for practice sessions.
This beautiful photo was taken by a student photographer. Need I say any more?
You want to know the biggest reason why you should hire a professional photographer to take photos of you once in a while? People notice the impacts of photography and social media. Professional shots show people that you mean business. It shows people that you are working towards something—and that you demand a certain level of respect.
About the Creator
Socialite and dating guru Mackenzie Kennedy knows all about the inner workings of people and society as a whole. It's not only her lifestyle - it's her passion. She lives in Hoboken with her pet dogs, Cassie and Callie.
Reader insights
Be the first to share your insights about this piece.
Add your insights