10 New Year's Resolutions to Make You a Better Photographer
How to Improve Your Photography Game in the Next Year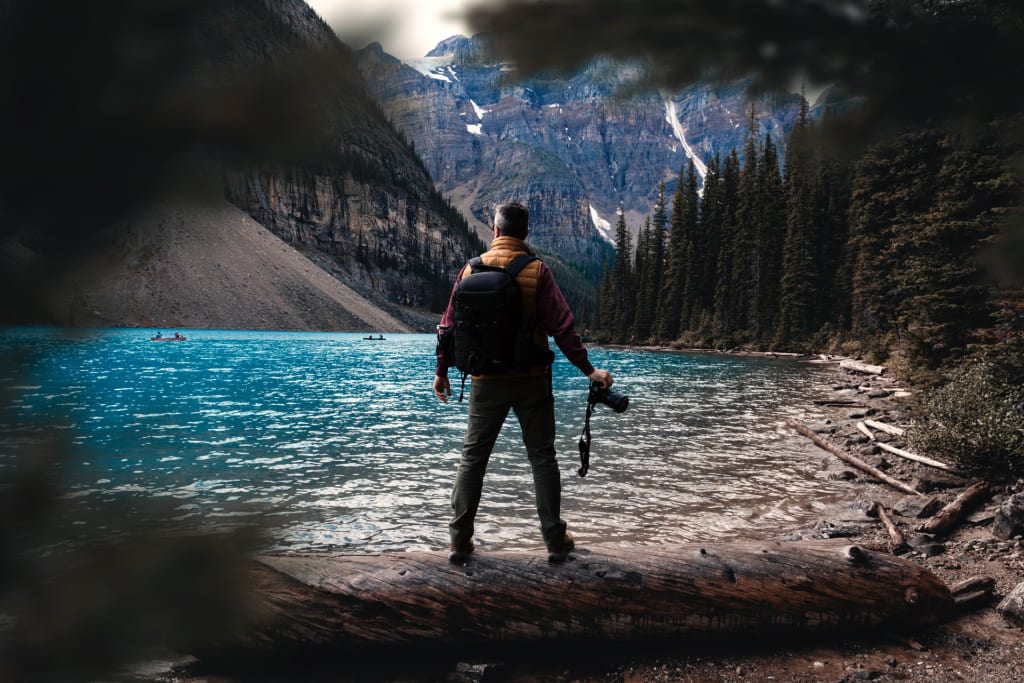 Did you receive a new camera for Christmas? If so, you're likely excited about taking some great photos. In reality, these images will only be as good as the photography skills of the person who presses the shutter release. The new year presents opportunities for self-improvement and self-reflection. Photographers, like all artists, should consider their goals for the year ahead. Perhaps you want to consider relying less on auto modes. For enthusiasts, building your skills in off-camera lighting would be a valuable endeavour. If you're a seasoned professional, maybe it's time to further develop your business.
Here are 10 ideas to help get your creative, goal-setting and self-improvement juices flowing.
1. Set Clear Goals
Goals aren't of much value unless they are SMART (Specific, Measurable, Achievable, Realistic, and Timely). Now is the time to think about what you'd like to accomplish during the year and how you will realize them. This is also an effective strategy to prevent those inevitable creative ruts that can get ourselves stuck in. Whether your goals are established to facilitate a transition from hobbyist to pro photographer or to get your work in a local gallery, the vital thing to remember is to never stop moving.
2. Learn a New Technique
Has your photography peaked? Whether you are an enthusiastic amateur or a seasoned photographer, there is always something new to learn. It's easy to repeat the same photography techniques, often because it's safe, and the results are consistent and predictable. In the new year, consider expanding your skill set and adding a new method to your photography. One of the most inspirational features of photography is taking creative risks that can open up new possibilities.
3. Develop a Social Media Strategy
Social media is an essential part of photography. It is crucial that you consider what kind of sharing you should be doing. For some photographers, the goal might be to increase their social media following. For others, the resolution might simply be to learn more about best sharing practices and implement them throughout the year. Don't underestimate the power of social media.
4. Backup Plan for Your Photos
This goal is likely not the most exciting, but it is essential to establish a specific process for backing up your photographers as a serious photographer. I cringe at the thought of losing years of work because of a hard drive crash or tragedy. Your strategy might involve storing copies of your photos at a friend's house or storing them in the cloud. Although it will seem tedious, invest the time into developing and implementing a backup system that works for you. It will then become a natural part of your photography process.
5. Controlling Your Passion for New Gear
You can't avoid it - all of those enticing ads for need-to-get photography products that are hitting the market at an ever-increasing pace. Have you heard of GAS? It stands for Gear Acquisition Syndrome. GAS is the state in which a photographer continues to purchase new, and usually expensive, gear in the hope of further improving their photography ability. However, new equipment will only get you so far. Before buying a new piece of gear this year, think about what its purpose is. Ask yourself, "will this new gear enable me to do that thing that I want to do, and I won't be able to it with my current gear?" Consider keeping a wishlist of gear that works within your budget. This will keep you focussed on your goals and not distracted by the endless flashy gadgets that you'll see throughout the year.
6. Print Your Photos
We look at a ton of images on screens every day. The days of printing your "roll of film" are long gone. When you print a photograph, it becomes physical and it becomes part of our daily physical existence. Printing some of our images will help to ensure that your creative work won't languish forever unseen on one of your hard drives. Furthermore, making a large print of your photos will let you really examine their strengths and weaknesses.
7. Network With Other Photographers
Networking can often be a scary topic, but you won't regret it when you start establishing strong relationships with other creative photographers. If you are an amateur photographer, this is an effective way to improve your skills; however, if you are a professional photographer, networking is an essential element of running a successful business. Find a local camera club and begin sharing ideas with them and getting feedback on your creations. For the next year, set a goal to get yourself out there and network more.
8. Stop Comparing Yourself to Other Photographers
As artists, it's common for us to compare ourselves to others. Friendly competition can also be a good thing in healthy amounts. However, fixating on the success of your photos can be extremely toxic and affect a person's mental wellbeing. If we think our photos are lacking in quality and creativity then it is easy to tie this critique to our own self-worth. Make a resolution not to get discouraged by other photographers' when they win awards in competitions, book big contracts or are celebrated and featured in industry publications. Instead, appreciate their work and then use that energy to create beautiful photographs of your own.
9. Start a Long-term Project
The grind of individual photo shoots can quickly become draining, and the opportunities to practice creative techniques don't present themselves as quickly. Personal photography projects are the inspiration elements of the craft and help you stay motivated, inspired and pushing creative limits. Maybe your project could be a book, a gallery show or a massive endeavour like leading a photo tour.
10. Enjoy the Creative Process
If you're not enjoying the photography process, you're doing something wrong. This year, slow down, be presents and simply enjoy the process. Have fun and connect with the photographic community at the same time.
Conclusion
Do you have photography goals for the new year? If so, I'd love to hear what they are. Share them on my website at David Sornberger Photography.
As we embark on a new year, I hope yours is full of success personally and professionally.