10 Best Newborn Baby Photography Outfits You Should Try
Newborn baby photography is an amazing way to memorize the precious memories of a newborn baby. The main concern is how to styling babies for a photoshoot. For different styling, the photographer should have beautiful and attractive outfits for the baby for a photo shoot. Never get afraid to experiment with different settings but always ensure your client (baby) is as comfortable as possible during baby photography.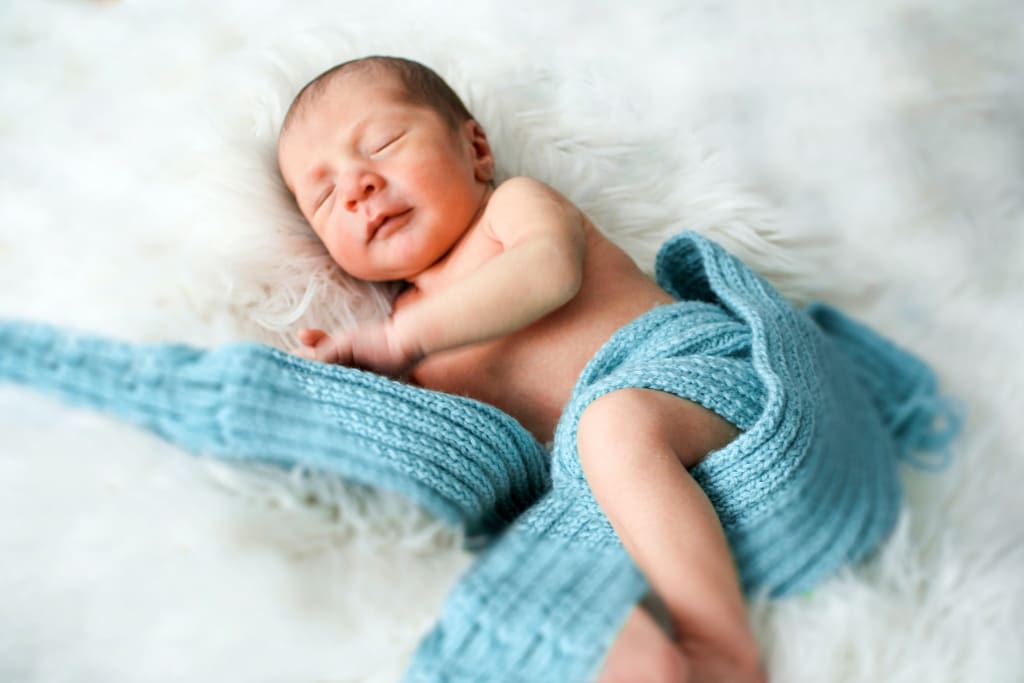 Image Source: Selenay Balkan/unsplash
It's the creativity of a photographer to bring style and change in newborn baby photography. Newborn photos mostly have the same styling and atmosphere. So, if you want different and more creative ideas regarding the baby's outfit then you must go throw these tips.
10. Select Props in Neutral Colors
During newborn baby photography, the coolest solution is to focus on colors. Select clothes that have pastel or neutral colors as these shades indicate innocence, peace, and calmness. For newborn photo outfits soft blue, soft pink, white, light brown and navy work well. When the parents are also included in newborn baby photography then you can advise them to wear colors that match the newborn's outfit. Newborn baby photography is mostly dreamy and airy so, it is recommended to avoid wearing the color black.
9. Use Soft Blankets and Sheets
It is very heart touching to look at a newborn baby sleeping among soft blankets. A feathery nest can make also functions as a soft outfit for the newborn baby. Small sheets are also used to wrap the baby. So, by swaddling or wrapping with soft sheets or blankets it becomes very easy for a photographer to get rid of the clothes changing throughout the whole session.
8. Use Cute Animal Outfits
Many photographers used cute animal costumes as these are very famous in newborn baby photography. A lot of sweet and cute animal costumes for newborns are available online. Another great idea for newborn photo outfits is that you can also add matching toys and props to increase the composition.
7. Play Around with Fluffy and Frilled Textiles
An amazing and astonishing idea is the usage of fluffy or frilled things as outfits for newborn photos. It doesn't matter whether you are photographing a baby girl or a baby boy, every newborn looks super sweet in trendy frills. Frilled textiles may include a frilled dress, fluffy textile, or a cute decoration.
6. Use Fedoras and Headbands
One of the attractive ways is the usage of fedoras and headbands, as they can function as proper newborn photo outfits. These accessories provide a very creative look. Such accessories can be knitted, crocheted, or even made from DIY decoration. Ensure to select materials that won't infuriate the baby's skin.
5. Newborn Look like a Mini Adult
When kids dressed up as small forms of adults then they are always adorable and loveable. Select clothing that matches the image you had in mind. And strain not to go over the top, or the results will look messy. Instead of using many pieces of clothing, select a few iconic items, like a bowtie, a tie, a hat, a headband, or fedora.
4. Rompers always remain in fashion
Baby's outfits include rompers, as they are a very safe choice when it comes to baby photos. A lot of variety of rompers are available online which can easily purchasable. The baby feels comfortable in rompers as these are easy to put on and take off the baby. Some are so easy to wear that the newborn can sleep through the whole dressing up process.
3. Highlight the Undressed Adorability of Newborns
Babies have soft and spotless skin that looks bizarre in pictures. Newborn baby photographers mostly select to capture their sweet clients without any clothing. A newborn photo with an undressed baby always looks very natural and attractive. Plus, the baby will not be infuriated or woken up during the dressing-up procedure. A soft nest can also be created and arrange the baby in a comfortable and relaxed position.
2. Use Cartoon or Movie Characters as a Dress
Movie or cartoon characters act as an inspiration for your newborn clothing. Ask the parents about their favorite movie character they would love to see in the photos. When the newborn wears a dress similar to any cartoon character then the baby looks so cute and the photographer makes beautiful pictures of the newborn.
It is not necessary to search for an outfit that resembles the cartoon, it may become complicated so you can use props or a piece of clothing that describes the whole story. For instance, a pair of Harry Potter glasses, a batman picture, etc.
1. Choose Seasonal Outfits
If you want the photoshoot of your newborn on a special occasion then get inspiration from the holiday costumes. For instance, Christmas and Easter costumes make every newborn look even cuter than other costumes. You can also select outfits regarding the special season like summer or an autumn outfit can also be selected if that fits your baby's personality.
In this chapter we will look at several questions. What is the relationship between photography and memory? How can a still image/photograph produce or recall memories? What information do we get through photographs and through memories? How do memories transform through language and what does naming/defining memories do in terms of remembering and forgetting? How do the images/memories exist through projection?

Using the help of tools, heal, water, and even fire, these 10 Polaroid manipulation techniques are sure to amp up any photographer's skill set. With some of the coolest end results, these methods will transform your photography with your own hands.

Smartphones have come a long way to become an essential part of our daily life. One of the biggest advantages of Smartphones, apart from its other capabilities is the camera. Smartphone camera fulfils the majority of tasks in everyday life from selfies, social media posting to event photography and video recordings. Smartphones are smaller, thinner and lightweight as compared to digital cameras, and can easily fit into the pocket or purse. Due to the convenience and camera enhancements in recent years, many professionals prefer smartphone cameras over digital cameras. Although, Smartphone cameras has not replaced digital cameras, but they is fast gaining the advance features through their hardware and software enhancements.

I've loved taking pictures since I was a kid. Everywhere I'd go, a camera always came along too. Until a couple of years ago I never thought about actually making money from them. It was just something I enjoyed doing.

Lighting for video takes some skill. It's not an easy task. It took me a while to figure out what looks right, what looks natural, and what the heck I actually wanted when I was given a script or wrote my own script with specific settings.

My motto is "bare your skin," meaning be yourself in life and find comfort in being you. As a photographer I try to have the people I photograph become comfortable around me and be vulnerable with the camera. It is important to me that I am able to show people the beauty that they bring to this world and that is something I am working on doing for myself. Now we all know the statement, "photographers are the worst subjects." Yes, it is true at least for me. It is this sense of lack of control, we've made it up in our mind that it is already a bad picture or that we are not photogenic enough.