10 Best Movies Like Apple TV+'s Luck
Apple TV+'s Luck has delighted audiences with its funny story of friendship and adventure. So what other films offer a similar experience?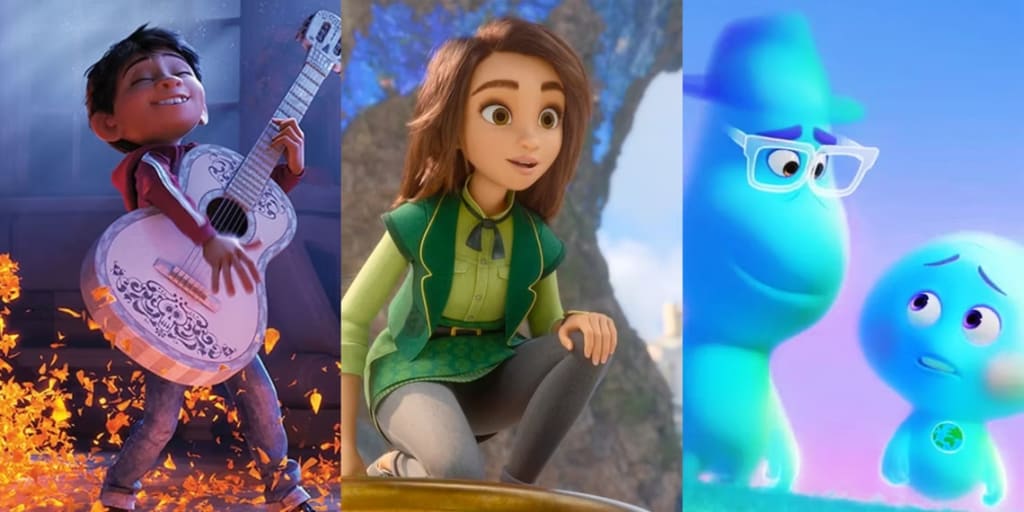 Apple TV+'s Luck turned out to be a hit with streaming audiences, and there's already talk of a sequel in the works. While Luck didn't earn the greatest reviews, viewers enjoyed the story of Sam Greenfield teaming with Bob the cat to reclaim her luck from the Land of Luck.
There are plenty of options for those wanting to check out movies with a similar vibe, from animated adventures such as Coco to stories centering around friendship like Soul. There are a few other movies that have the same quirky humor as Luck, with even live-action films that Luck fans will appreciate.
Meet The Robinsons (2007)
Stream On Disney+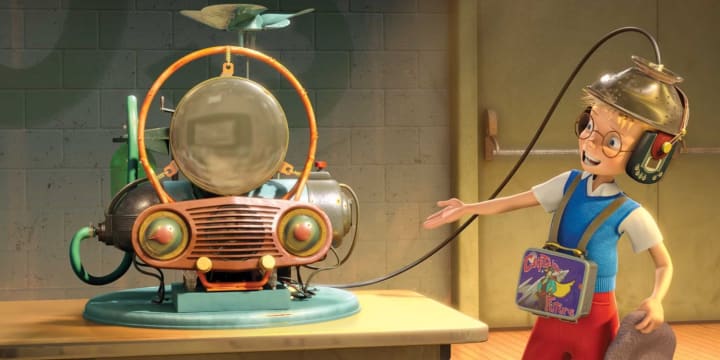 Meet the Robinsons is about a young inventor named Lewis who is whisked into the future by a boy who claims to know him. Lewis' adventures in the future are primarily to prevent an evil man with a bowler hat from changing his fate while learning about where he ends up as an adult.
Much like Luck, Meet the Robinsons has two characters with different personalities teaming up where one has knowledge of their surroundings while the other is the protagonist. Lewis' attempts to hide his identity in the future are also similar to Sam's intentions to do the same in the Land of Luck. On its own, viewers will enjoy the feel-good nature of Meet the Robinsons
Coco (2017)
Stream On Disney+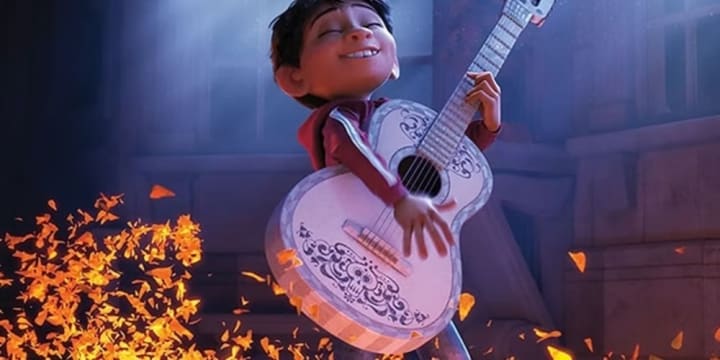 Coco centers around Miguel, a young boy who wants to sing but is forbidden to do so by his family. After Miguel is accidentally transported to the Land of the Dead, he decides to find his great-great-grandfather to get his blessing to reverse the ban.
Miguel's partnership with charming trickster Héctor in the Land of the Dead makes their dynamic similar to Sam and Bob's in the Land of Luck. Moreover, Coco has the same lessons of the protagonists learning to believe in themselves through their adventure. The film is also notable for deftly handling heavy themes of love and loss.
A Bug's Life (1998)
Stream On Disney+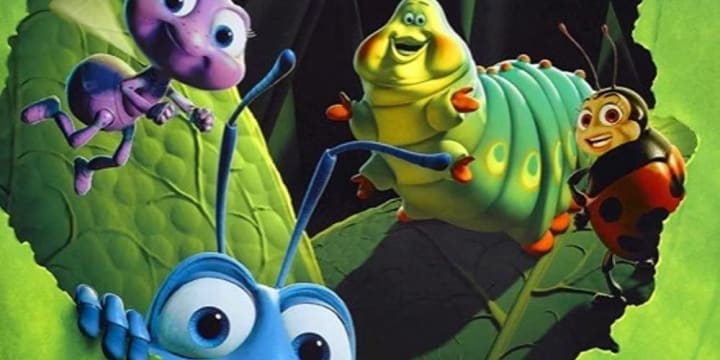 A Bug's Life is one of the Pixar films with the best replay value for the many jokes and lighthearted sentiment it contains. The story follows the ant Flik, who recruits warrior bugs to fight grasshoppers invading his land, only to find out that this team is composed of actors.
A Bug's Life and Luck both have characters dealing with a comedy of errors and trying to fix their mess. The Pixar film goes further by developing the protagonist into a hero, as he decides to stand up to his oppressors and spark a rebellion. While that sounds like a serious premise, the presentation is along the same lines as Luck.
Just My Luck (2006)
Stream On Starz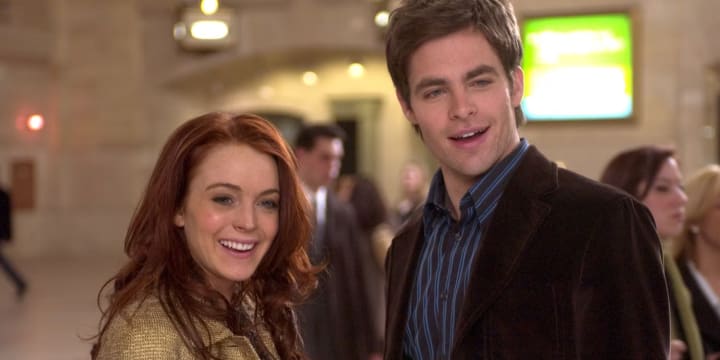 While not generally included in the best movies starring Chris Pine, Just My Luck was well-received by audiences for its romantic comedy premise. It involves the extremely fortunate Ashley losing her luck when she kisses perpetual loser Jake, switching their fortunes and prompting Ashley to try and get her luck back.
Just My Luck can be seen as the rom-com version of Luck in many ways, seeing as the general idea centers around the concept. It features largely family-friendly entertainment, which makes it an easy watch for audiences of all ages. Just My Luck goes all in with its outline, bringing humorous sequences where the characters' misfortunes are seen in an over-the-top fashion.
Epic (2013)
Rent On Google Play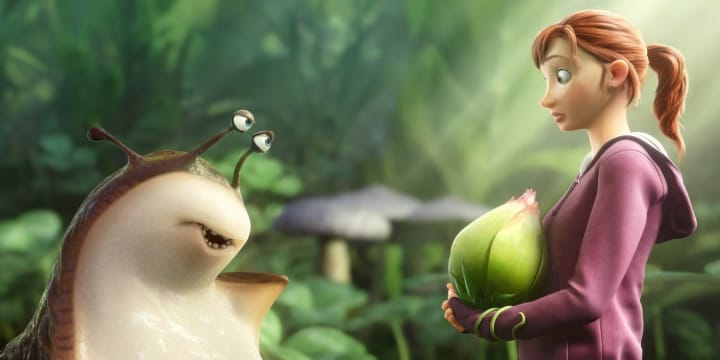 Epic follows teenager M.K. after she's shrunk to the size of ants and becomes embroiled in a quest to save the people of a woodland kingdom while figuring out a way to return to normal. In the same vein as Luck, the protagonist makes friends who help her navigate this new environment.
Epic has the same spunky banter between characters as Luck does, along with the moral of appreciating what a person has. The film takes on a more serious tone in the second half but overall has a breezy atmosphere that culminates in a predictable but entertaining finale.
The Ant Bully (2006)
Stream On Tubi TV
The Ant Bully is about Lucas, a young boy who takes his frustrations out on an ant colony, only to be turned into their size and forced to fight an exterminator who threatens the colony. The film details Lucas's development into an empathetic individual as he helps the ants.
The Ant Bully and Luck have similar characters with kooky personalities that contrast with how the protagonist behaves. Just like Sam does in Luck, Lucas has to adjust to his new surroundings and go on a whirlwind adventure to reclaim his former life.
Alexander And The Terrible, Horrible, No Good, Very Bad Day (2014)
Stream On Disney+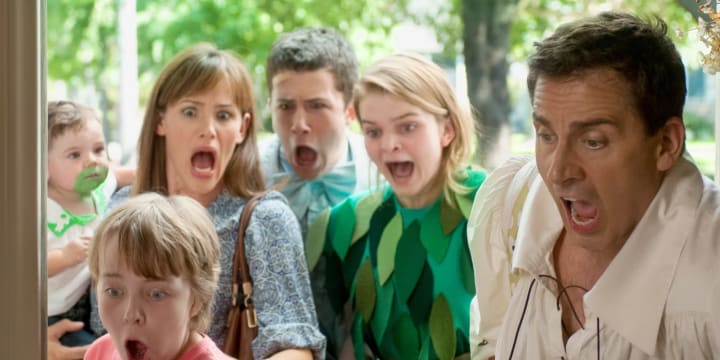 Alexander and the Terrible, Horrible, No Good, Very Bad Day's outlandish title should make clear that the film doesn't take itself seriously. It follows the Cooper family over the course of a day when the most freakish things happen to them as they try to turn their luck around.
While it doesn't have a fantasy world as Luck does, Alexander and the Terrible, Horrible, No Good, Very Bad Day also revolves around the concept of having a bad hand dealt by fate. The ridiculous things do get out of hand, but the film ultimately ends on a heartwarming note since the family's experiences brings them together. It additionally benefits from Steve Carell delivering one of his best comedy performances.
Soul (2020)
Stream On Disney+
Soul follows Jazz pianist Joe Gardner after he meets his demise, with the protagonist teaming up with a soul in Heaven to try and return to life. While Soul has the team-up aspect the same as Luck, it has a dramatic atmosphere as Joe learns to appreciate life right after he's passed away.
Still, the elements of Joe hiding from Heaven's workers after he escapes and looking to hitch back to Earth are similar to Sam's mission in Luck. Soul was altogether lauded for dealing with a serious theme in a touching way, with the film turning out to be a heartwarming tear-jerker.
Onward (2020)
Stream On Disney+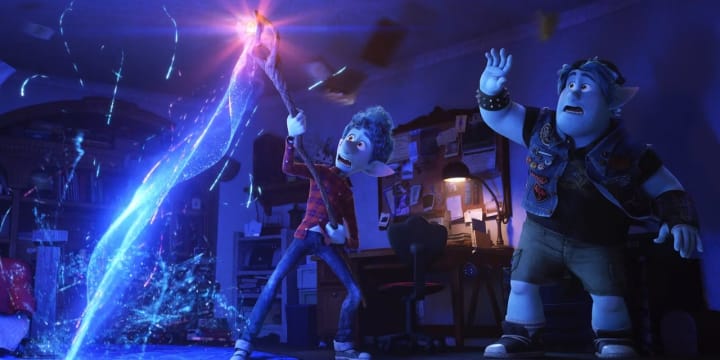 Onward takes place in a fantasy world where two brothers find a spell that can resurrect their deceased father for a day. The pair's journey to get to the specific location where their father will fully form makes up Onward's runtime, with the brothers realizing how much they mean to each other along the way.
Fans of Luck will appreciate the humor in Onward, along with the outline of the brothers evading many dangers that stand in the way of their mission. Much as it is in Luck, the two protagonists have different attitudes and personalities which creates a balance between humor and drama in the movie.
About the Creator
I write short stories and poetry. I hope you find yourself in between the spaces of my words.
Reader insights
Be the first to share your insights about this piece.
Add your insights