What are you doing on a scanner?
Cat on a scanner TikTok challenge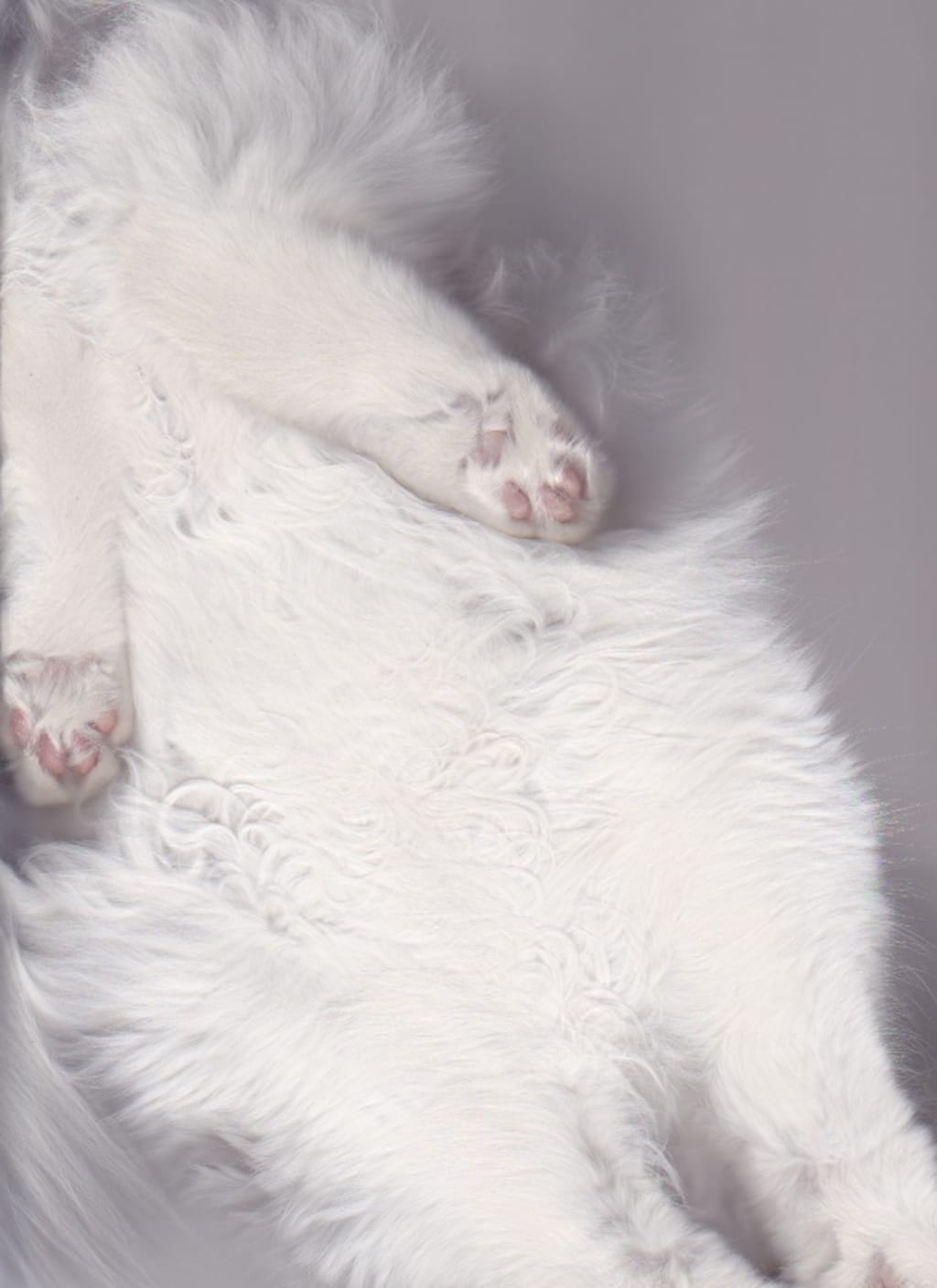 Coco Pang Pang on a scanner
Have you seen a cat on a scanner before?
Well, @cocopangpang on TikTok you can see a video of a white cat sitting on a scanner. In the introduction phase the video starts by a white cat playing on a scanner. Then a girl filming says "Oh my god, what are you doing on a scanner?" to the cat. Right at that moment, the cat acts like nothing is happening by covering the scanner with her feet and an innocent look towards the camera. Then the camera shutter sound triggers three images from the scanner. Each image shows different looks of the cat on a scanner where the image above shows the second image from the video. The other two images are different from the one above. You can visit the video though the link here. (https://www.tiktok.com/@cocopangpang/video/6839751024983510277)
This video has been liked by numerous TikTokers with 177.2k views, 43.9k likes and 282 comments. The video was also dueted by @djqueen16167 who is an active TikToking boy. In his duet he burst out in laughter when the three images of Coco Pang Pang scanned images appears on video. Comments on the video had numerous emojis of smiles, hearts, shocks, and tears from laughter. Other comments expressed how cute Coco is in the video, hilarious images of coco being scanned and even said it was "naughty" as a joke being on a scanner. My personal favorite comment was calling the scanned images as "Art." At first, I did not agree that it was art but the expression felt though the scanned images and imaging series of scanned images at a gallery made me think in a different way. As a design graduate and profession, I could understand why TikTokers called it art. It could mean as a fun joke but I can see it as an expression art work from Coco. Her play on scanner movement resulted in expressional still life shots caught with a light strip. From the feedback from the follower's comments, I decided to take multiple shots on the scanner and collected them to make a collection book for her to see later. Once the book is produced Im going to film another video on TikTok to share for the followers to laugh about. With TikTokers sharing the video and talking amongst their friends had brought joy for people. Coco was also reached out from advertising company to promote this video for others around the world to spread the joy. Coco is very fortunate and special to have amazing opportunity on TikTok with amazing followers.
Coco Pang Pang is a curious female white Ragdoll who loves to take on TikTok challenges. Currently she has reached, 44.3k followers with 276.1k likes. Every day she tries TikTok challenges to make people laugh and have a happy day. She has become energetic and excited each day since she has been TikToking. Before TikTok, Coco mainly like to cuddle, sleep, eat and watch the world outside the house. But with TikTok she poses towards the camera, acts with her vibe on the challenge, physically became more athletic and had happier vibe throughout the day. Nowadays, Coco is looking for things to do in the house on her own challenge stories outside from TikTok.
Come visit @cocopangpang on TikTok to see other funny challenges Coco takes on each day. Hopefully she can make you smile and have a happy day. @cocopangpang she expresses her talent in jumping, posing and just simply being cute. I read every comment and reply with a heart and comment as much as possible. Follow us on a journey to spread laughter which is needed especially during the hard times like now.