Tips for Buying a Home with Pets
Things for Pet Owners to Consider when Buying a Home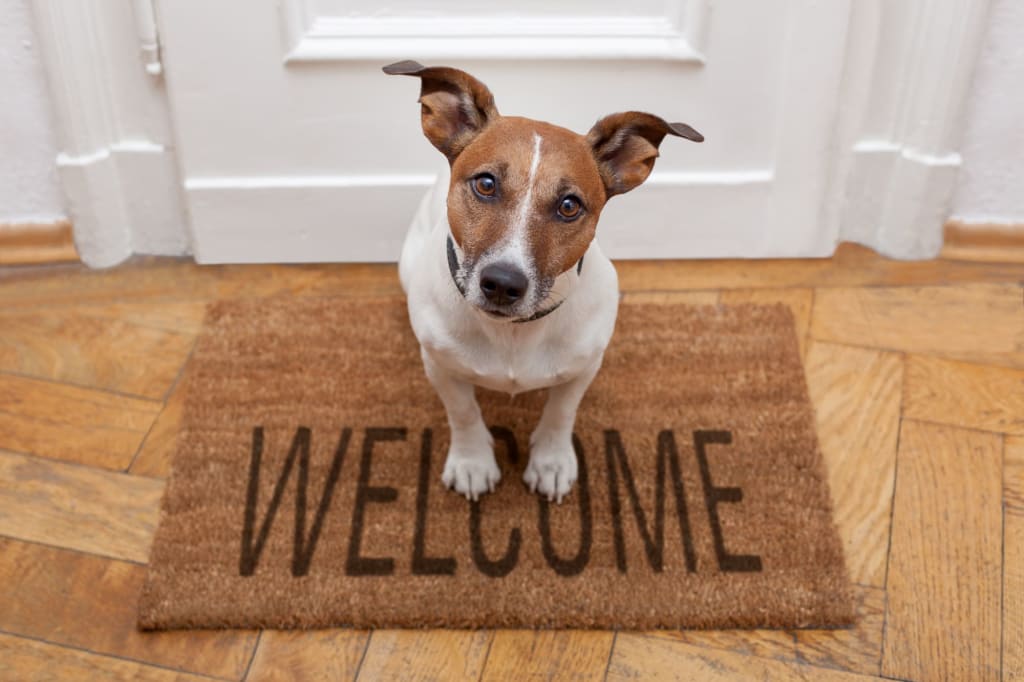 When moving home you have a lot to think about, so it is easy to forget about your pets and their needs. But if you take some time to consider the requirements your pet has, it will make your new home a better place to live for the whole family. We review some of the things that need to think about when buying a home with pets.
Sticking to the Rules
Homeowners associations will often have rules on what sort of pets you can keep in your home and how many. In fact, some condo communities don't allow pets at all. So if you are thinking about moving to a development with a homeowners association, make sure you know what their rules are before you fall in love with the house. The development or city might even have rules about barking dogs. This might exclude certain breeds from being owned, so make sure you are clear on the restrictions before moving forward on a home purchase.
The Neighborhood
If you have a dog, is there somewhere to walk them? Is the house near a park or trail that is suitable for dogs, you and your pet will have a better and easier time living in the home? If you have to walk further to let your dog off the leash, is the journey easy with sidewalks for the safety of both of you?
Wild animals like coyotes and cougars will take cats and smaller dogs if they get a chance. This might only happen if the wild animals have their source of food threatened, but it is better to be safe than sorry.
If you have a cat, busy roads and intersections can put them at risk. Roads can also be a greater risk for dogs if they escape your back yard through the fence.
Fencing
If your home has secure fencing, to make sure your dogs can't escape, it will be better for your dogs and you. Knowing that you can let your dog run free in your back yard without fear of them running away, will make your life easier. Your pet will be healthier and happier as a result as well.
Good fencing could even help keep wildlife out of your yard, reducing the chances that your pet will be attacked.
Before you sign a purchase agreement, make sure you know that there aren't any rules or covenants which would prevent you from installing the fencing you need. There could be homeowners association rules that restrict what type or even if you are allowed to install fences.
Home Layout
Does the floor plan of your potential new home suit your pet? You might want to restrict them to part of the home where you will keep their bed, does the new home have somewhere suitable?
If you have a larger dog, you will need more room in the house. If you buy a home that doesn't have the room for a big dog, it is going to make your life more difficult and your dog will feel more stressed by the situation.
Pet-Friendly Flooring
There are going to be some recurring problems if you buy a home with carpets throughout. It will be very difficult to keep them clean if you have dogs, and cats can do damage to them as well.
A more suitable flooring choice when you have pets could be a hardwood floor, which are a great value add if you decide to install them after the fact. This will be easier to keep clean and should be harder wearing. If scratches are caused by your pets, the floor can be refinished. You could consider reclaimed wooden floors, that already have a distressed look if you are concerned about your pet damaging the floor.
Staircases
If the living space of the new home is over a few floors, you will need to consider your pets. Dogs, particularly as they get older, can have trouble with stairs. They can be susceptible to joint problems that will make moving between floors more of an issue.
Even for younger dogs, the stairs can be a potential problem. Dogs can slip and fall if the stairs aren't carpeted. You can get a carpet runner for the stairs to make things easier for your dog.
Final Thoughts
When searching for a new home don't forget to discuss your furry family members with your buyers agent. They will be able to guide you through the process and help you find the perfect fit. Buying a pet-friendly home will be better for you and make sure your animals are happier.