'The Art of Racing in the Rain'—A Movie Review
'The Art of Racing in the Rain' is a very poignant and touching story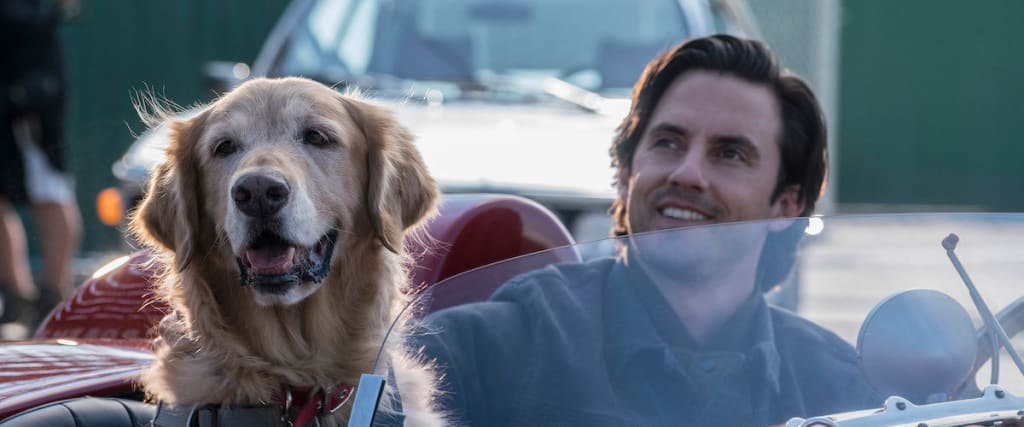 Make sure your dog is buckled up. It's time to go for a ride in the car!
The Art of Racing in the Rain is a film adaptation of Garth Stien's heartfelt novel about a dog named Enzo, and his strong bond with his owner, Denny. While finding a passion for race cars, Enzo witnesses the power of love, trust, illness, and arguments unfold before his very eyes.
I never read the book before I saw the film, so the story was fresh in my eyes. Little did I know how emotional it was going to be. It was a very different story than I anticipated. In the end, I liked how it was more about the family's hardships, while the perspective was from the eyes of a dog.
The Art of Racing in the Rain is a very poignant and touching story about the friendship of Denny and Enzo. While it is your typical dog film, it's something very different compared to other stories about dogs. It's difficult to watch in some scenes, but I found it very therapeutic.
Kevin Costner voices Enzo, narrating the story in prolific and strong metaphorical sentences. Costner's earnest delivery carried the film. I also applaud all the dogs who performed as Enzo.
Milo Ventimiglia (Denny), Amanda Seyfried (Eve), Ryan Kiera Armstrong (Zoe), Martin Donovan (Maxwell) and Kathy Baker (Trish) give outstanding performances. The genuine emotion from the cast sold the film. I also enjoyed Andres Joseph's performance as Tony, one of Denny's faithful and humorous friends.
I hold my head high for Seyfried who continued to smile and be sarcastic in her performance as an ill woman. That took courage. Her performance was very meaningful.
Ryan Kiera Armstrong did an outstanding job as Zoe. Her childlike demeanor brought out the essence of the film and subconsciously became a role model to children for bravery.
The film did a nice job with Enzo's relationships with everyone. I like the approach to how Enzo is not fond of Eve at first. It takes time for friendships to form, especially between dogs and humans. That's one element I liked about The Art of Racing in the Rain. Everything takes time. That is more believable than an instant friendship.
The theme of battling cancer is upfront and honest. As difficult as it is, movies about cancer are important. We're not fighting our battles alone. As someone who had a family member pass from cancer, this movie was therapeutic for me. Movies connect with your feelings. It's okay to be sad or afraid. Nobody is alone.
Doing what is right is another important theme, as well as forgiveness. Audiences may have varying opinions about Eve's parent's over-dramatized actions. In the end, make decisions that are right for yourself and those around you. Forgive your family. Forgive your dog.
Director Simon Curtis connected the audience to their emotions. At times, I felt that the film was too sad and little too long, but Curtis managed to find moments of comedy. Enzo's curiosity is hilarious, especially his revenge on Eve's parents. Curtis stayed true to the message of friendship, love, and struggles.
If you are ever unsure about a conflict in life, take your dog for a walk. Dogs make everything better. You never know how much a dog is paying attention. Don't ever underestimate dogs. They understand more than you think.
Be aware that it's not a film for the whole family to go see. It's an emotionally driven story that delivers satisfaction and the importance of having a dog. I recommend The Art of Racing in the Rain, especially to dog owners. Have a tissue on hand and enjoy the adventures of Enzo.